As I mentioned the other day, I spent last weekend flying solo while Matthew went up to a local mountain range to go snowmobiling with his best buddies.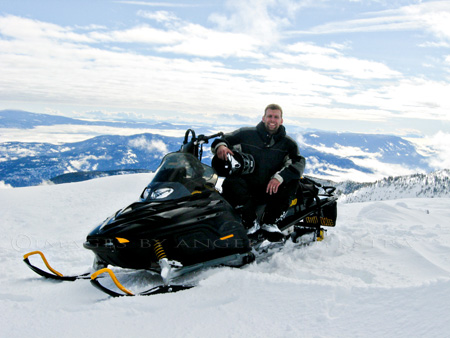 I love to give him the chance to get away to balance out my solo excursions and my return to full-time employment. Daddy Daycare is demanding what with the shuttling to and from school, the laundry, the grocery shopping, the meals to cook, the house to clean…you all know the drill. He's also working part-time in between dealing with everything else and (more than) deserved a rest. If you can call maneuvering a big beastly machine through snow drifts a rest, that is.
In addition to being happy that he gets a break, I wait in anticipation for him to arrive home and hand over my point-and-shoot camera. He has no desire to learn how to use the 7D but has such an incredible eye that I'm always excited to see what he does with the Powershot. I do my (tiny) part on the editing side but he gets full credit for the shots taken.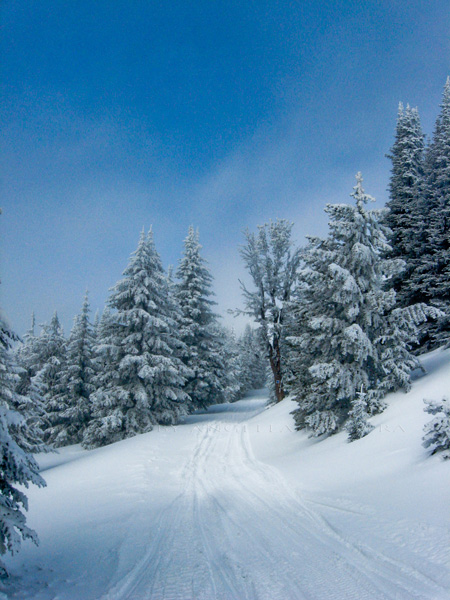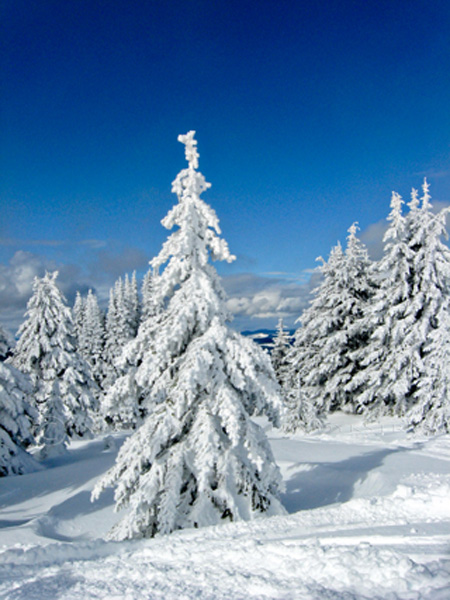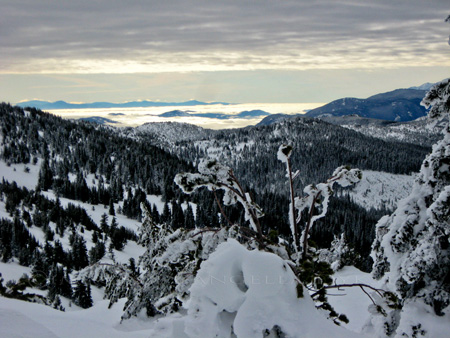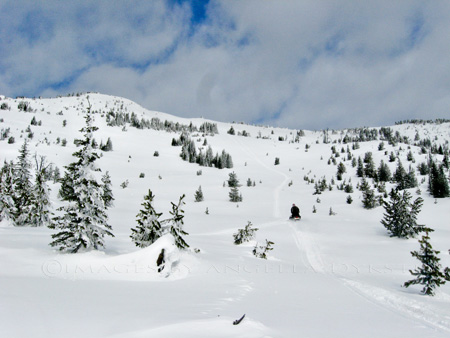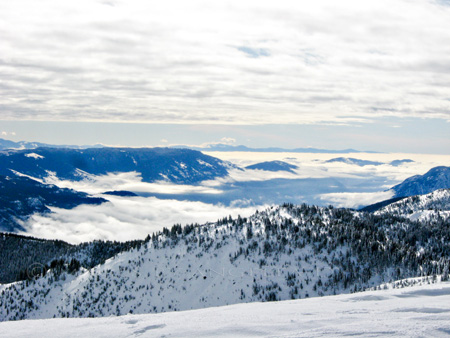 It almost makes me want to embrace winter and take up snowmobiling. Almost.
As for me, I'm still happy but really feeling the weight of life on my shoulders. This week marks the first week that I need to work overtime to compensate for the crunch of tax season. Instead of wiping out my entire Saturday, I've chosen to arrive at work an hour early each weekday so that I can pull a shorter day on the weekend. This sees me rising for the day shortly after five o'clock in the AM. It's only (Only!) for nine weeks but I'm only (Only!) four days in and already feeling that come April 30th I'll be rocking a look that closely resembles that of a Zombie. I'd rather be a Vampire, though, because then I would not only not need sleep, I would be all sparkly and ethereal.
There's also all of the life commitments and extra-curricular activities that start piling on now that spring is ready to burst. If they could wait until May 1st, it would be fantastic, but it appears that the world does not revolve around me. Good to know.
We've been hammering out the logistics and will make it work…somehow. I just hate that feeling of running from dawn until dusk with nary a moment to sit and just breathe.
This is why I am sitting here typing after the kids are in bed. Those photos have been edited and waiting for me to share them since Sunday and I've been aching to do so. Playing with photos and writing it out makes me feel like the pendulum of my life is swinging a little bit back to the center.
Besides. How can you look at the beauty of nature and not feel your soul do a big, peaceful sigh?
comment via Facebook
comments