I am a person who is rarely at a loss for words. I am known as a chatterbox, as someone who has so many words tumbling out of her brain that her mouth sometimes cannot keep up. To remedy this I will throw out a "blah, blah, blah" to give my mouth a chance to catch up and to keep the story moving along. I also like to wave my arms around wildly in some sort of attempt to keep said story going.
I have spent the last four days cramming all sorts of awesome, along with a plethora of amazing and a dash of spectacular into what can only be described as the best solo vacation of my life.
I sit here struggling with how to put the whole experience into words.  Have you ever experienced something similar? Where you are so overwhelmed with the greatness of what you have experienced that you cannot seem to find the right sentences to string together in order to give it any semblance of justice? And afraid that any attempt that you make to quantify it all will cheapen it somehow? Not reveal the glory of what it was?
This is what I have struggled with all day. I miss my family immensely, of course, but this trip was about me. For me. It delivered far more than I thought even possible.  I came looking for some sun and to see a few friends.  The sun did not disappoint; it shone big and bright and warmer than it usually does at this time of year. I left with new friends that I did not expect, with a better first meeting with online friends than I could have ever imagined, with a far deeper relationship with the friends I already knew in the flesh.  My spirit is full to bursting and I do not want to pop that bubble of sigh.
The best thing I can do is give some anecdotes, pepper them with photos, and hope that the gyst of what I experienced comes across. If it does not, well, that is perfectly fine. My heart is beaming and my soul is full of sunshine. You will have to take my word for it.
I could ramble on about the first two days that I spent with Bethany and Brenda but they both have captured it all too well that anything I say would be a redundant repeat. I do have a photo of me with those two lovely ladies and their lovely girls.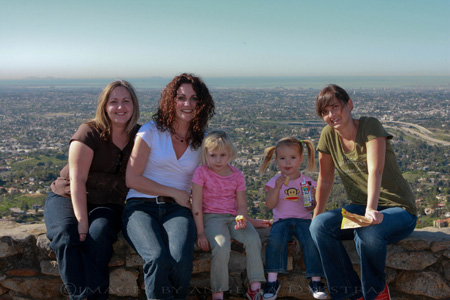 That was taken on Snail Mountain in San Diego.
Friday afternoon we headed back to The OC and I was dropped off at casa Whoorl. Her little dude Wito was so enamored with me that he buzzed around from the time we got there until we headed out. I think he has a crush on me.
And head out we did. Leah had organized a meet up on behalf of Brandon being in town which Sarah (Whoorl) had told me about. This is one of those moments where I confess that while I had heard references to Leah and Brandon before I did not know either of them online.  Upon looking them up I was wondering what rock I have been hiding under. Seriously.
Leah was (is) absolutely awesome and pandered to me while I chatted her ear off. She even let me capture the moment with her and Sarah.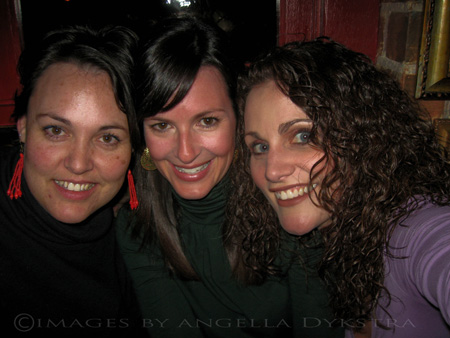 Upon being introduced to Brandon he exclaimed, "Kerri and Chris stayed at your house!" Wait. What? Anyone who is "a gold star member of the Kerri Anne international web club" is a friend of mine. Also. Anyone who can throw the west side gang sign in the company of Eden Kennedy is pretty cool.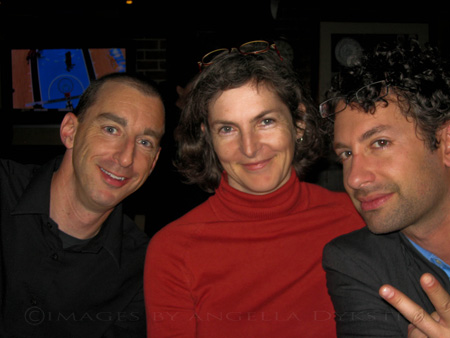 If you do not know who Eden is it is time to dig yourself out from under that rock you are under. One word: NaBloPoMo.
So. That dude on the left. You might remember him from this post. That would be one Danny Evans, aka Dad Gone Mad. Not only does he have a great blog and a book coming out, I managed to get him to join the team over at Work It! Mom. I thought it wise to get a photo of the three of us who write over there.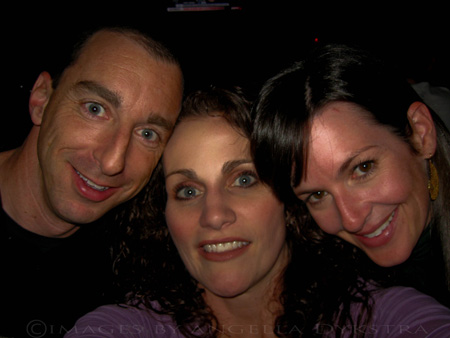 That one is for you, Nataly. The other photos from the night can be seen here.
The rest of the weekend was filled with more of that same brand of stellar; this was but a snippet.
Both Brenda and Sarah filled my days with long walks, beaches, sunshine and great conversation. The weekend that was is truly beyond description.  All I can do is try to show a few pieces of what I captured.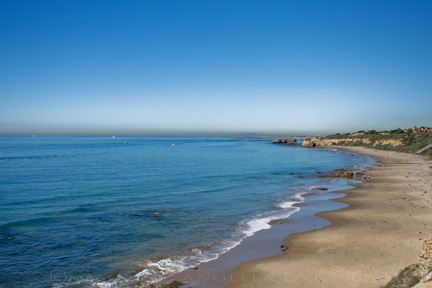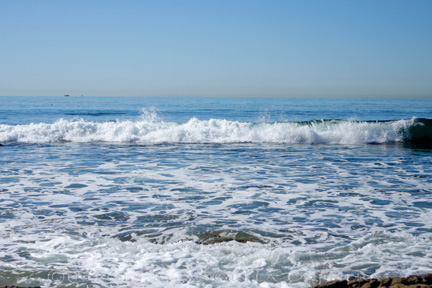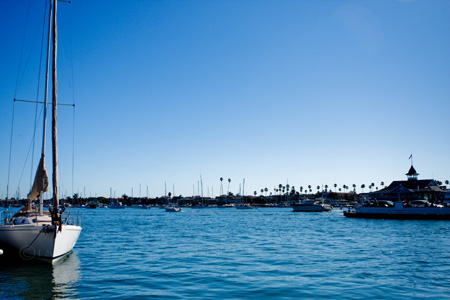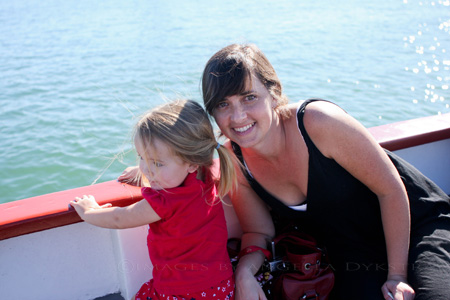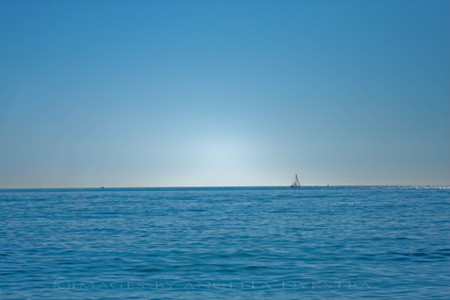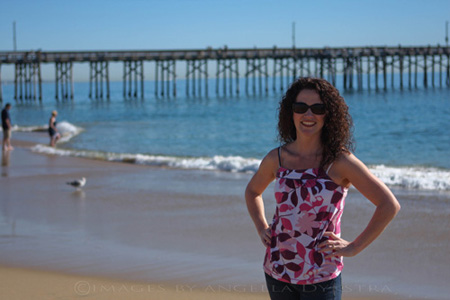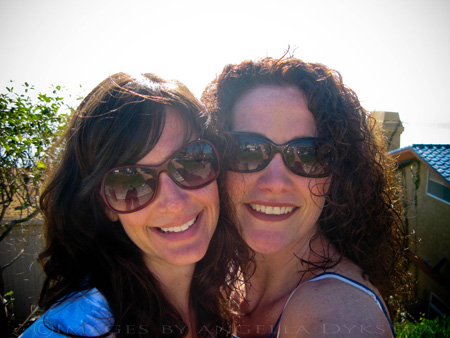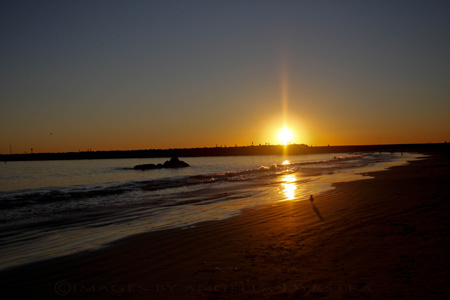 Goodbye, California. I miss you already.
comment via Facebook
comments