This past weekend, the family and I headed to Green Bay (a half an hour from here) to attend our church's fourth annual Family Camp. I can't believe it was our fourth Family Camp, because it feels like the first one was just last year.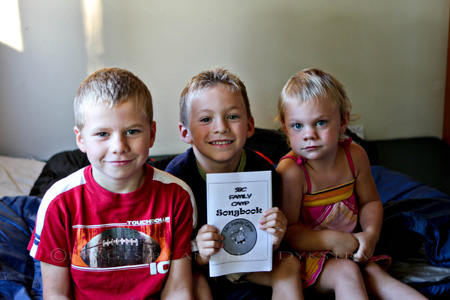 Except, you know, my kids were TINY. And BLONDE.
Matthew's entry in the talent show that year is still talked about because, well, see for yourself:
I can't hear any of the songs in that montage without laughing out loud at the visual of him rocking out. He and Mikel have always been the hosts of the talent show and tend to do these crazy improv skits which are hilarious in their own right, but I don't know if anything will ever top that mini-man video.
This year, there are plans in place to do a video of different highlights of the weekend. This plan found my husband at Value Village looking for a costume that he could dress up in. He wore said costume around the camp and danced for/with people while our AV guy recorded him/them. I mean, who wouldn't want to dance with this guy?
(Me, but that's how we roll.)
I had a bit of a bad attitude going into the weekend. Last week was the first week of school (and piano lessons for the minions), the bulk of my work falls closer to the weekends, and there is so much planning/packing to do for a family of five to go away for two nights. I saw that my friend Tianna made a comment on Facebook about Family Camp being a lot of work, even though she knew it was more than worth it and then Amanda commented that she goes into the weekend knowing that it wasn't about a restful vacation, but about making memories.
Right.
(Oh, Amanda and I still had moments of grumbling, but sarcastic griping about lack of sleep and feral children keeps us laughing/sane.)
It really was a fabulous weekend. Family Camp gets better every year, in part because the leadership (Matthew and the rest of staff) learn more every year and take steps to improve it, and in part because the rest of us have been there and done that and we know the ropes. The blue skies and warm weather didn't hurt, either.
We sang songs by the campfire, and went for a moonlit dip in the lake.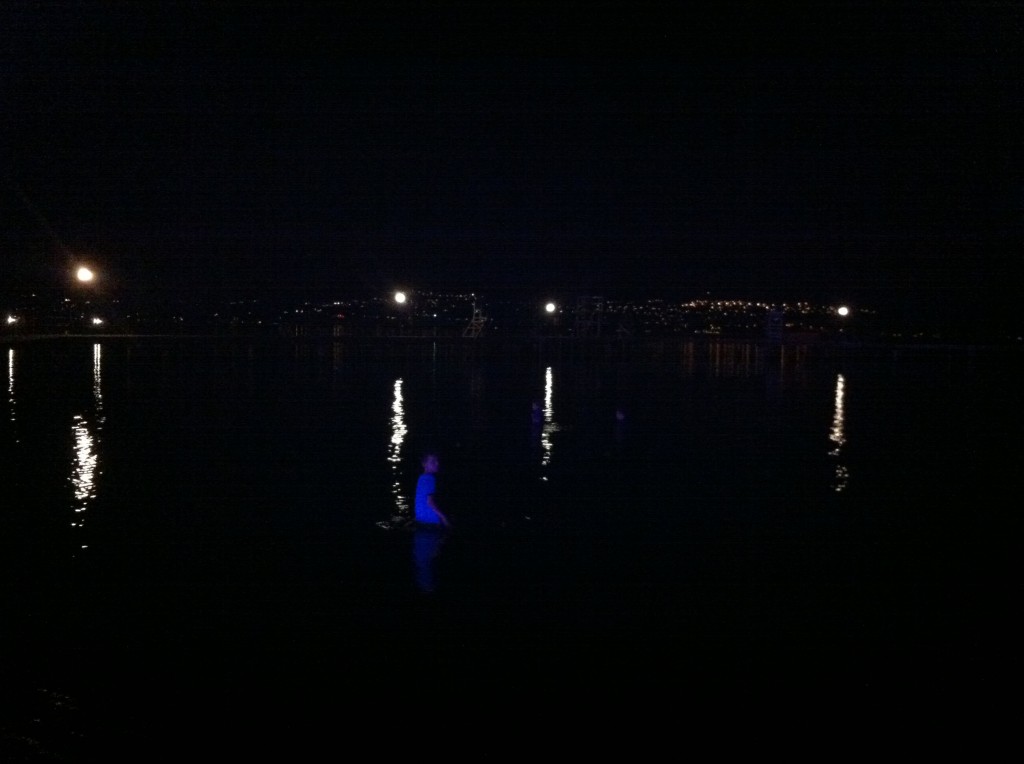 We shuffled to the dining hall each morning and gathered around the coffee machine with the other sleep-deprived parents. We took our coffee out onto the dock (and spied on our son and his (girl) friend.)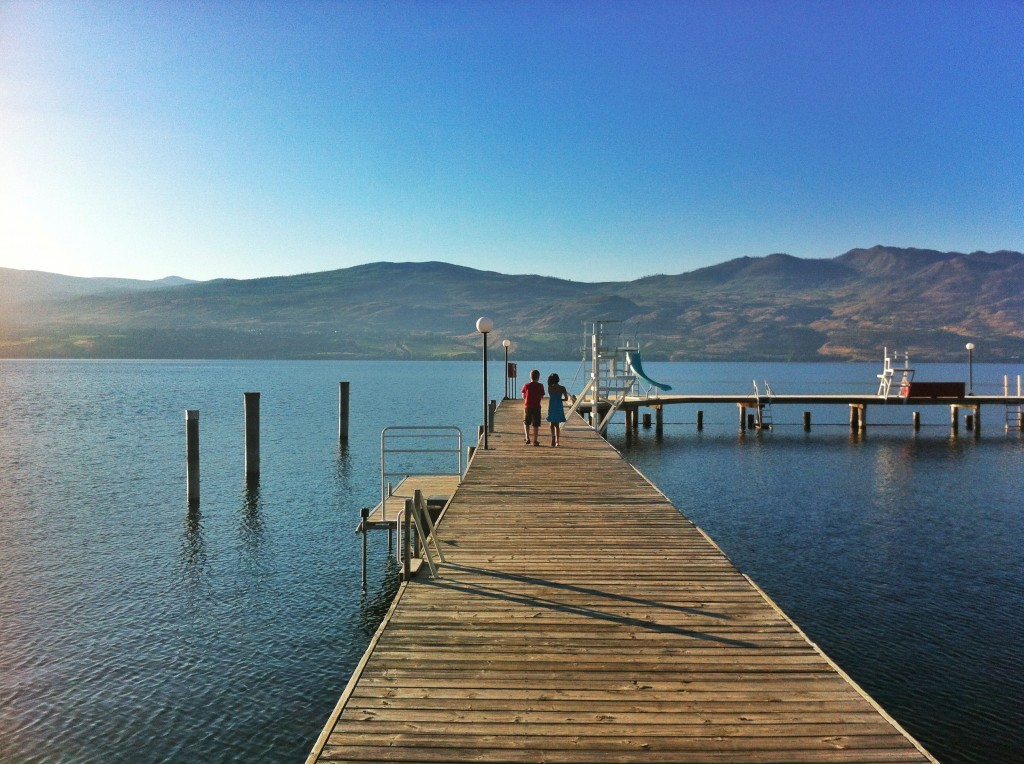 We built bottle rockets and launched them the next morning.
We took turns being towed behind boats and bouncing around on the 'tubes.'
When we weren't on the tube, we were in the boat. And loving it.
We played on the beach, we jumped off of the dock, we went kayaking.
We had so many moments with so many people. Laughs shared, stories told, new friendships formed and old friendships strengthened. I'm looking forward to next year's Family Camp already.
comment via Facebook
comments