Thirteen years ago today, I walked down the aisle towards Matthew and never looked back.
It all started with family and friends around as I got my hair did and my makeup done. Soon it was time to head to the church.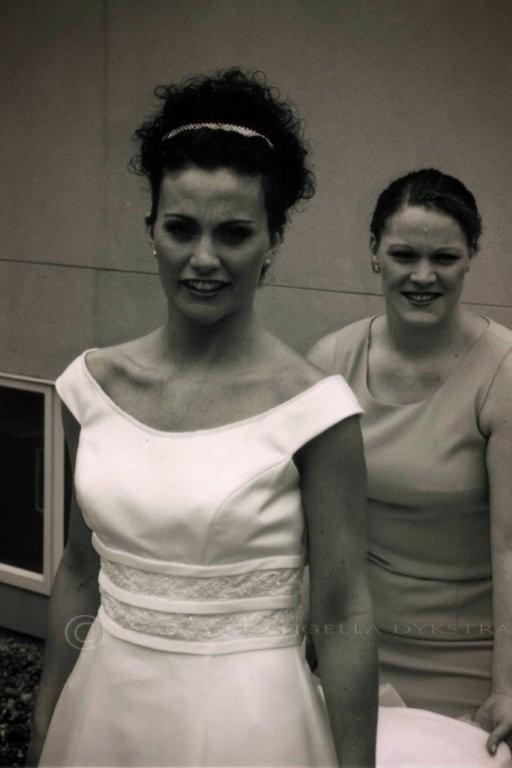 Me and my Daddy.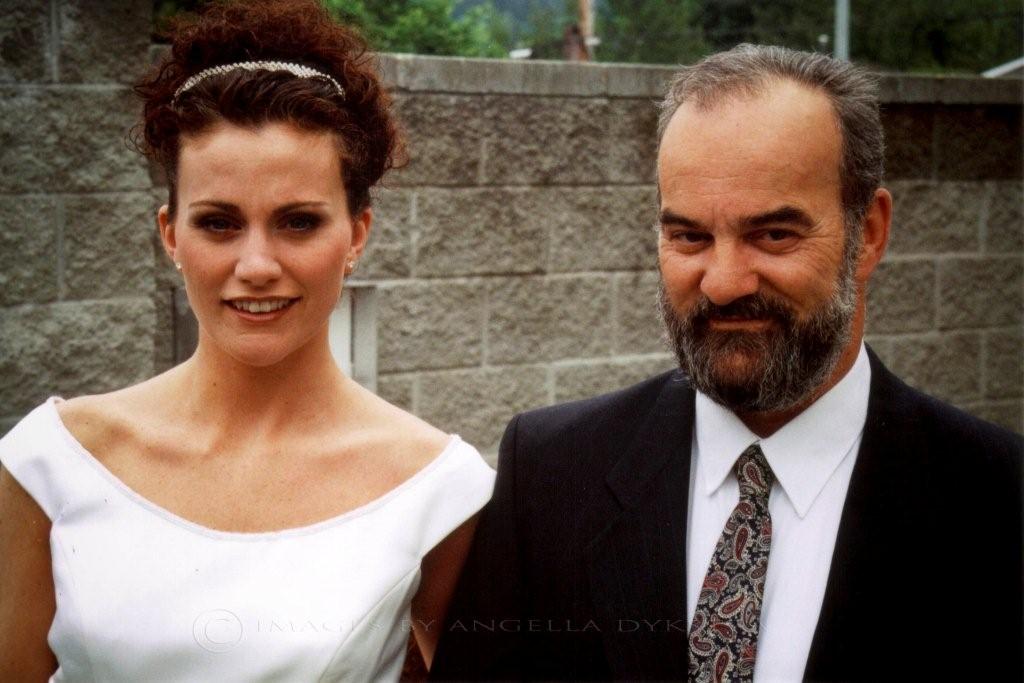 I think I know which parent I look like.
Off we went.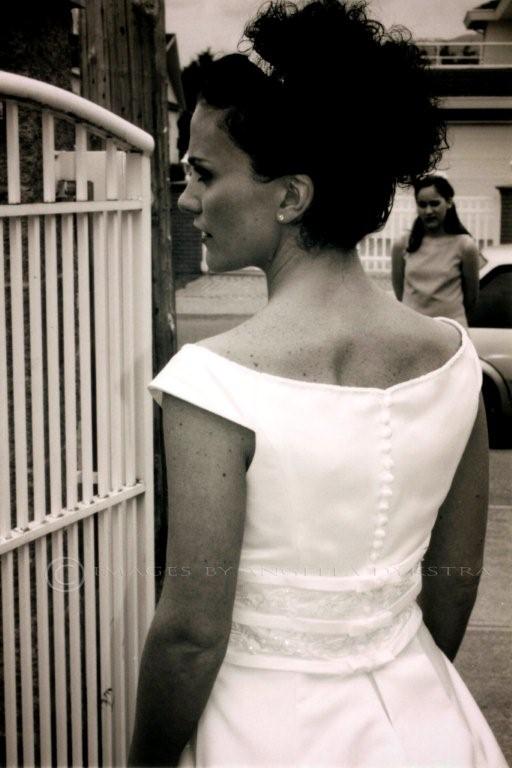 I got into the white SUV we had rented.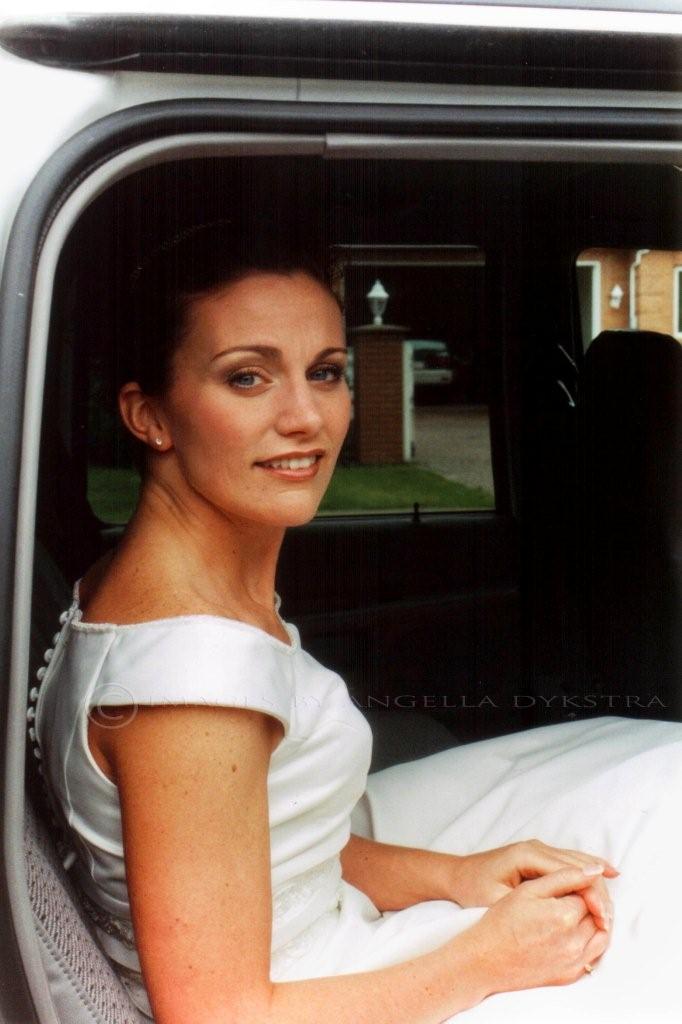 This is one of my most favorite photos of myself. Ever.
While I was busy being a Princess, a certain young lad named Matthew was getting ready. If you look at the photos alone, it would appear that I married a twelve-year-old. (Though we both remain twelve at heart.)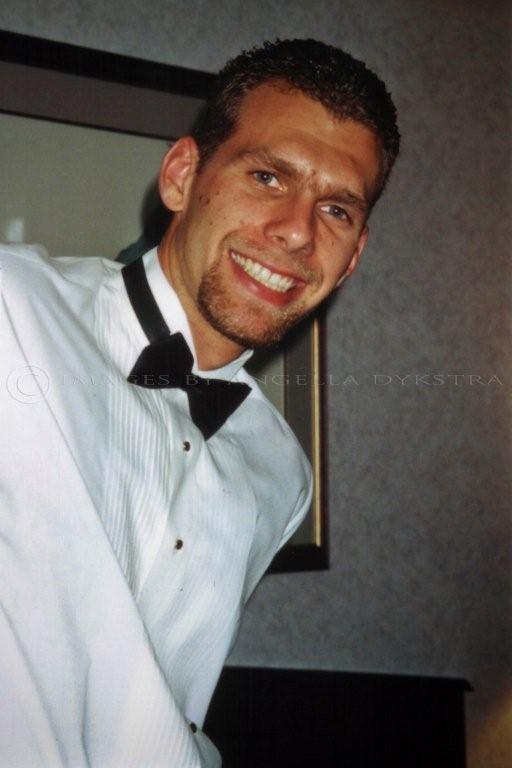 That would be the artist currently known as Honey.
In the meantime, I arrived at the church. Thanks to my Dad/Chauffeur/Bodyguard/Secret Service Agent.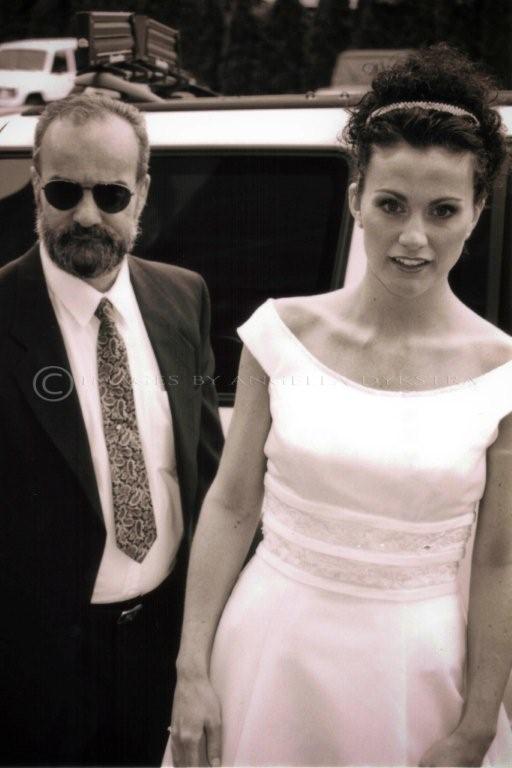 I made it to the church in time.
I walked up the aisle to a teary Matthew. I whispered that he was not allowed to cry or I would be a weepy mess. We both sucked it up, sniffling and red-eyed.
Next thing I knew, we got to make out in front of everyone.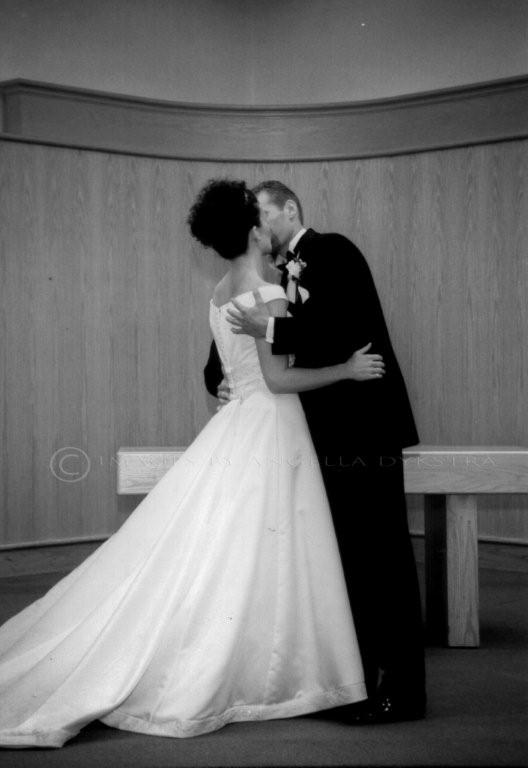 We were announced as Mr. and Mrs. Dykstra.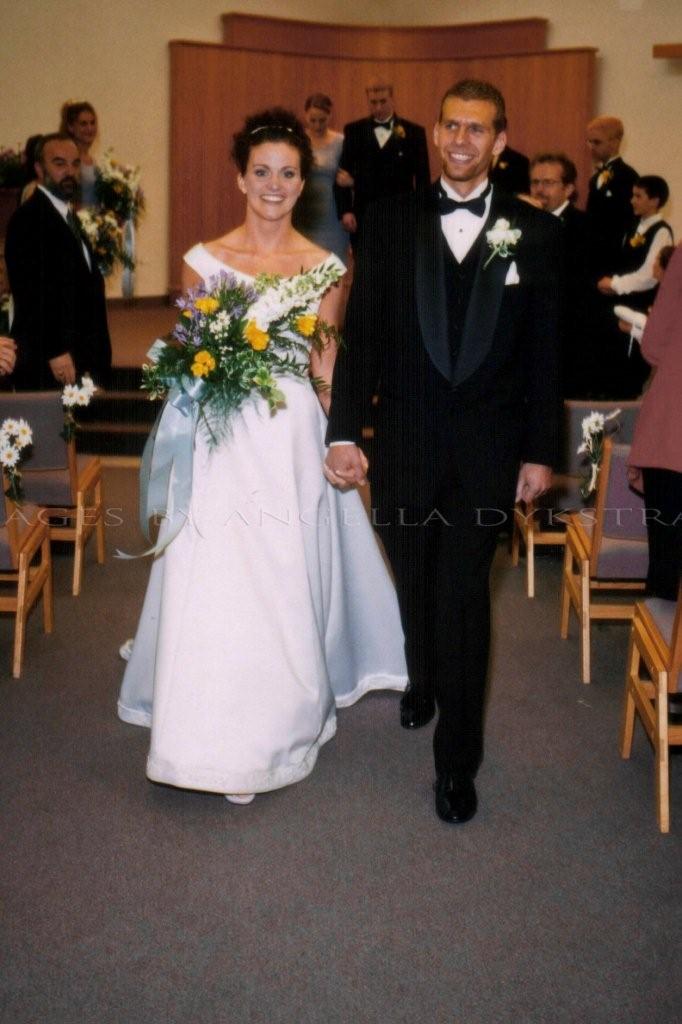 We had a bunch of photos taken by the "Professional Photographer", most of which I dislike. This one is not so bad.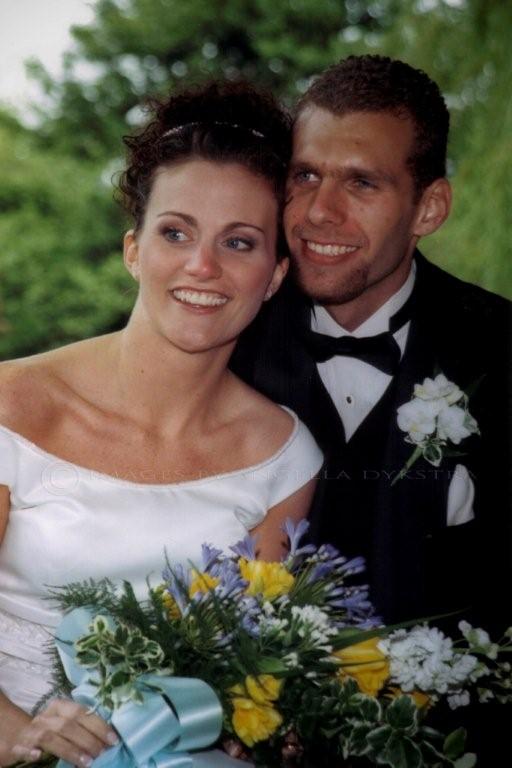 We then went to the reception and had a lovely dinner.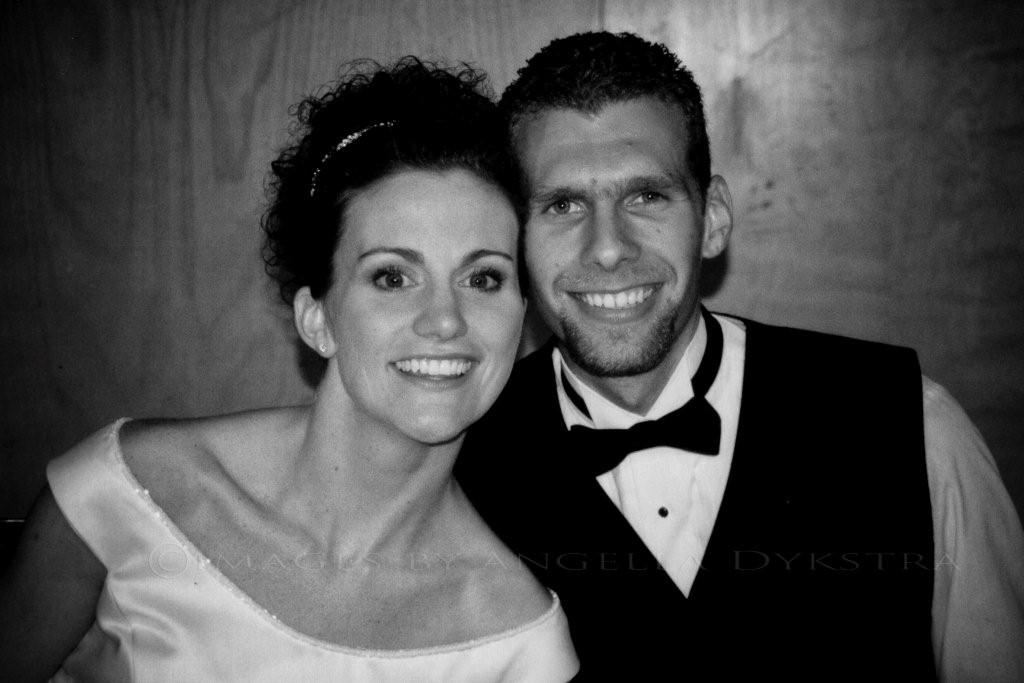 We cut cake. I thought that the crowd might like a sneak peek.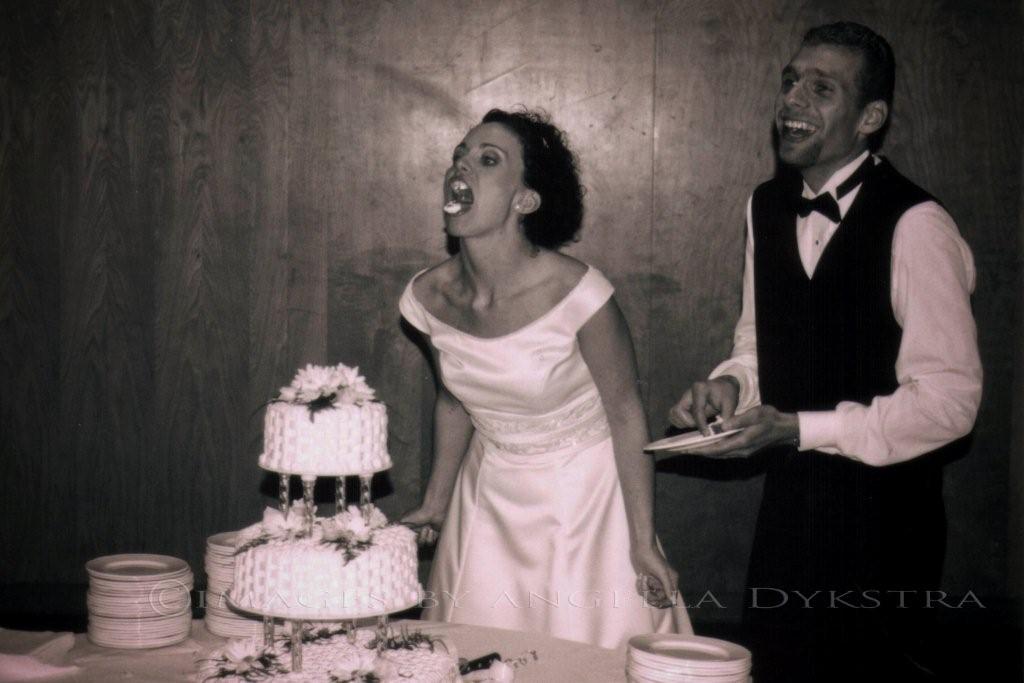 Keeping it classy, per usual.
Then the dip happened.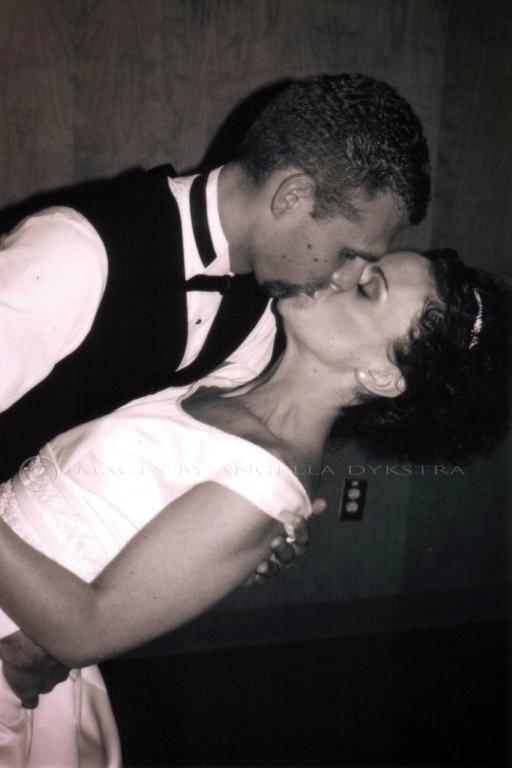 Thirteen years later and we're still going strong. We've weathered storms and celebrated victories and cemented the commitment that we made on that cloudy Saturday. If you'd told me that we'd be sitting here with three kids, two dogs, two cats, and one hundred chickens, I'd have raised an eyebrow. If you'd told me that I'd be a pastor's wife, I would have laughed until I wept. Yet here we are, and it's one thousand times better than anything I could have dreamed up on my own.
Happy anniversary, Honey. Here's to forever.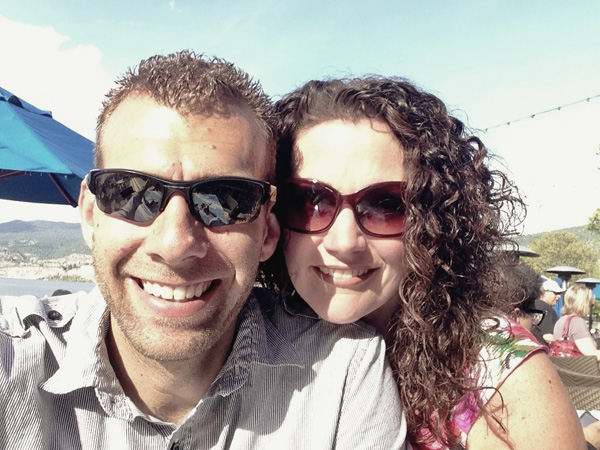 comment via Facebook
comments