So! Christmas! I'm sure I don't have to tell you that it happened this past weekend because even if you don't celebrate it, the television and stores have been shoving it in your face since August (I'm looking at YOU, Costco).
I love Christmas. Love it, love it, love it. I also dread it a little bit. It comes, for me, with an undercurrent of melancholy. Back in my single days, I spent a few Christmases in Vancouver alone, apart from the jaunt to my family's for Christmas dinner. I still remember how much this holiday of love seems to exclude single folk. There's also the whole other family issue from this year that I don't want to go into, mainly because I stopped to think about it during the Christmas Eve service and was a weepy mess. I had every reason to feel that way, yes, but I also have every reason to be thankful for where I am today. I have a husband who cherishes me and three kids who rock my socks off.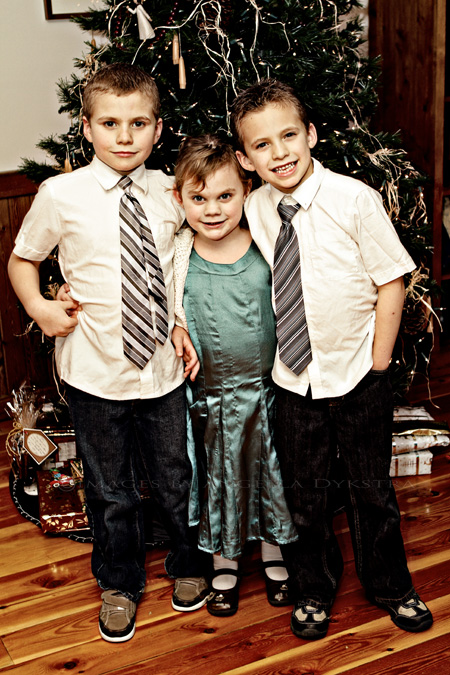 I don't know if you have any traditions on Christmas Eve, or if you save everything for Christmas Day, but Christmas Eve here is pretty fun. Matthew grew up in a family who decorated sugar cookies every Christmas Eve and we've carried on the tradition. I make them ahead of time (they're brown sugar cookies; much fluffier than the regular ones) and then we mix together icing sugar, milk and food coloring and go to town with the sprinkles. As artistic as this here accountant is, it stops when it comes to decorating Christmas cookies. Case in point: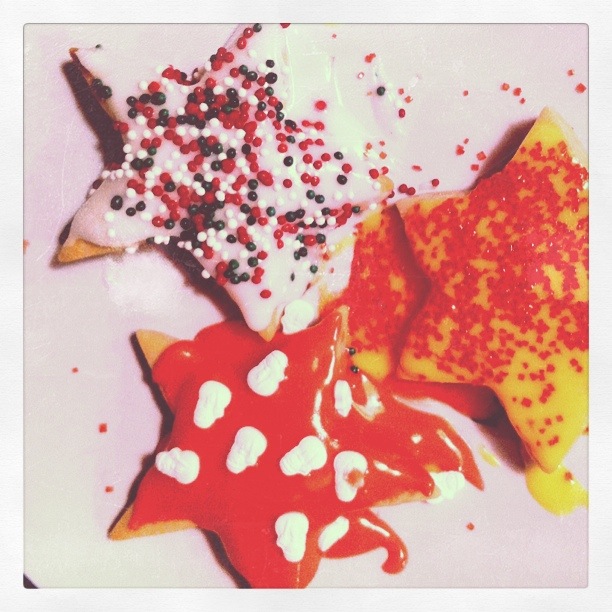 Matthew, however, is in possession of both the patience and the Artsy gene that I lack. Here's his favorite: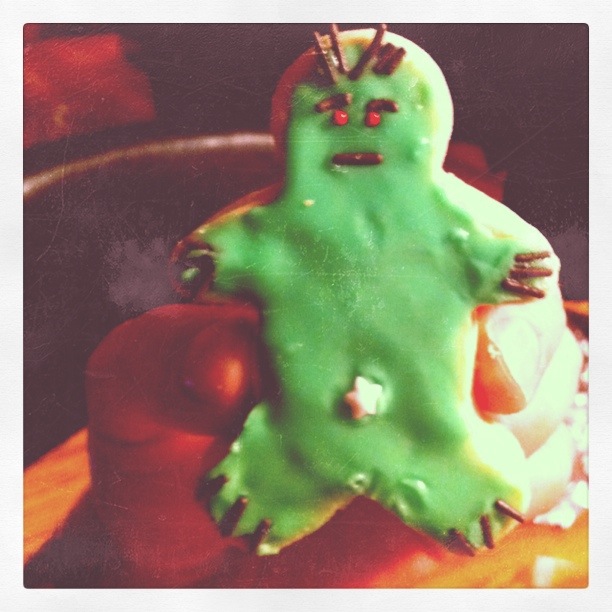 Our other family tradition is that the kids each get to open one present, which is always a new pair of jammies. Matthew and I both grew up with that tradition and we like to do the same with our kids.
Back when Graham was a baby, Matthew and I created our own tradition where we open the presents to each other on Christmas Eve. I put on some traditional Christmas music, pour us each a glass of wine and we have a peaceful gift exchange. The first present from him was a new pair of slippers! They were too small. The next gift from him was the leather gloves I had asked for! Also too small. The third present from him was a new pair of pajamas! And they were the right size! It's too bad that the clerk at The Bay forgot to remove the security tag…
I opened the last present and it made up for the comedy of errors from the first three presents. It was a case for my new iPhone! And not just any case, no, it is an Angry Birds case.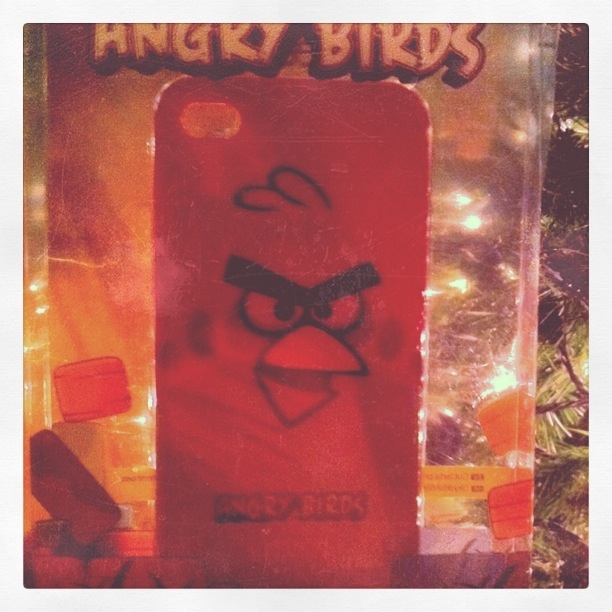 He wins at giving presents.
Christmas Day was the usual flurry of presents and dinner prep (hosting Matthew's work party the weekend before Christmas and then turkey dinner six days later has me feeling like I ran a marathon, but I loved every minute of it) and cousins and sledding and more presents and appetizers and a dinner that came together perfectly, with all of the adults chipping in for that last little rush.
I don't have to return to work until Tuesday the 4th (and then fly to Disneyland the next day, ahem). I plan on enjoying every moment that I can while I get to be at home with my perfect (for me) husband and my three hilarious children (and our two dogs and two cats and did you know that we have chickens too? They live in a coop, though). If you're an Instagram/Twitter/FB/Flickr friend, there's a chance that you may have seen these, but they kind of sum up why I've been smiling a little brighter these past few days.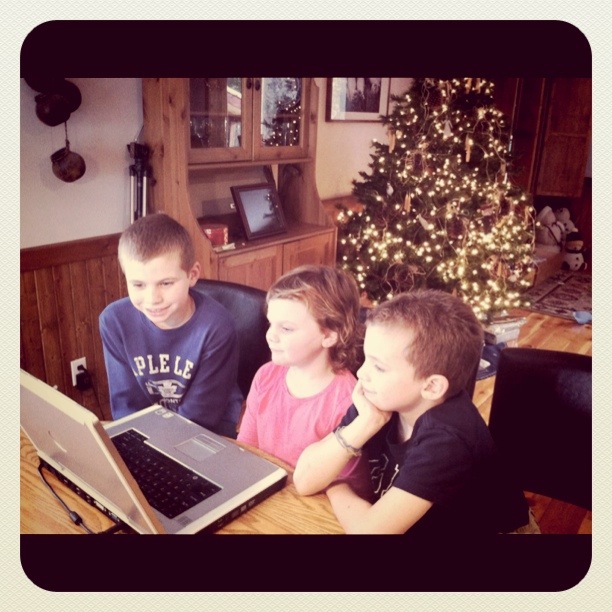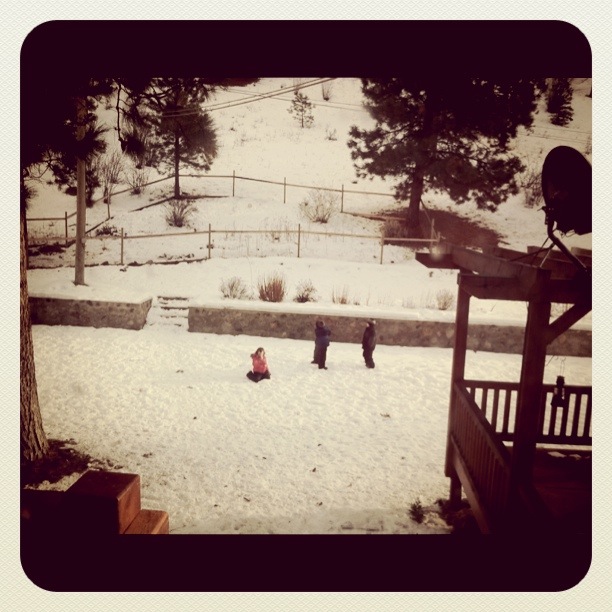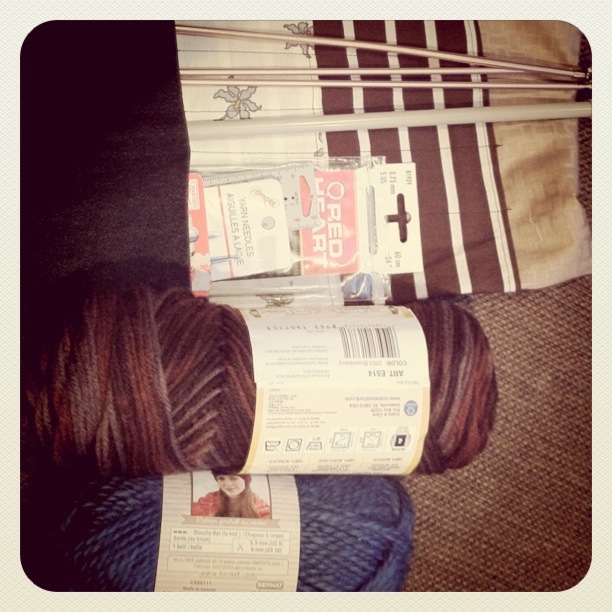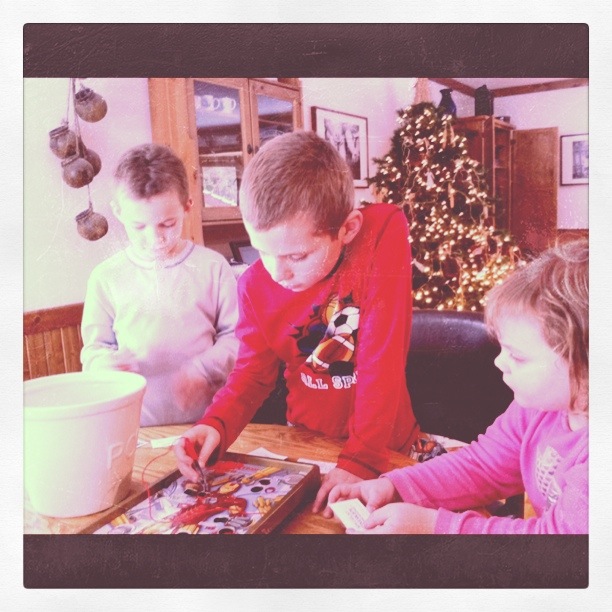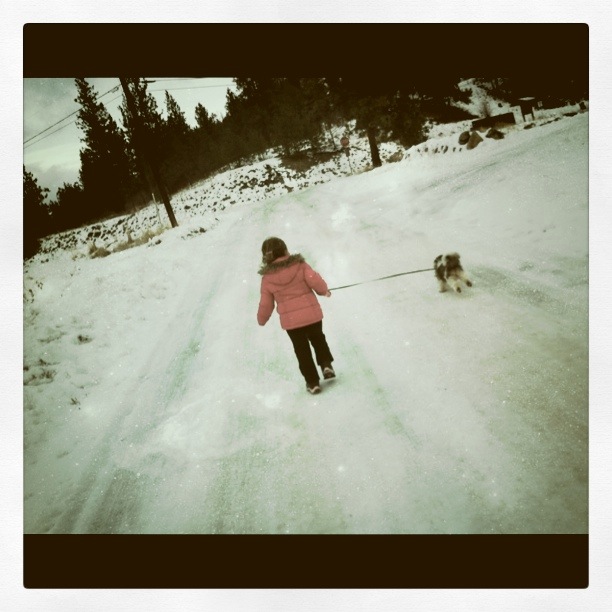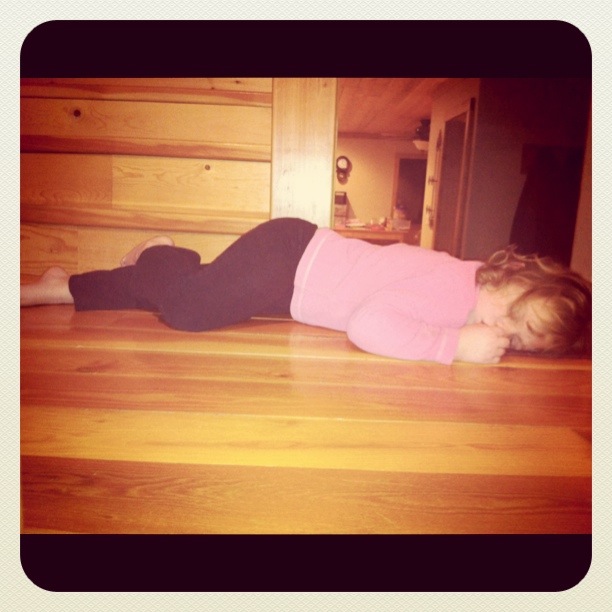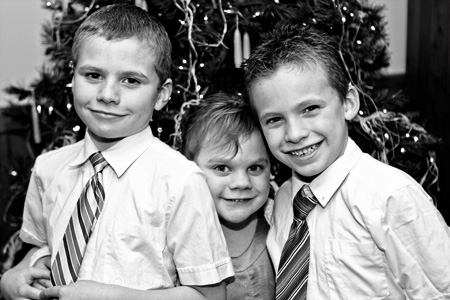 (More on Flickr. I finally got through all of the photos I took these past few weeks. Hooray!)
I hope you had a wonderful holiday full of love and laughter. Are you looking forward to what 2011 has in store? I sure am.
comment via Facebook
comments