If you know Nathan at all, then you know that he cannot stop moving. He goes to school an hour early so that he can shoot hoops/toss a football/play ball with his friends. During the school year he played for the school basketball team, was part of the Orca swim club, and then played spring baseball as well as on a basketball team that played in Kelowna.
From April through to the end of June he went from school to basketball practice, then straight to baseball practice on Tuesdays and Thursdays. Friday nights were basketball games, and he had baseball games on other nights as well as the weekends. It contributed to the June madness, most definitely.
A parent of one of his baseball buddies suggested that he try out for the summer rep baseball team in Penticton. He is a natural athlete — he excels at any sport he tries, just like his Dad — and he seemed to have a gift for baseball. We took him to tryouts, and he made the team. Of course he did. The commitment was for five weeks of practice, three nights a week, for two hours (it was usually three), plus games on the weekend. We tend to book the kids in…nothing for the summer, but how could I say no to that smile?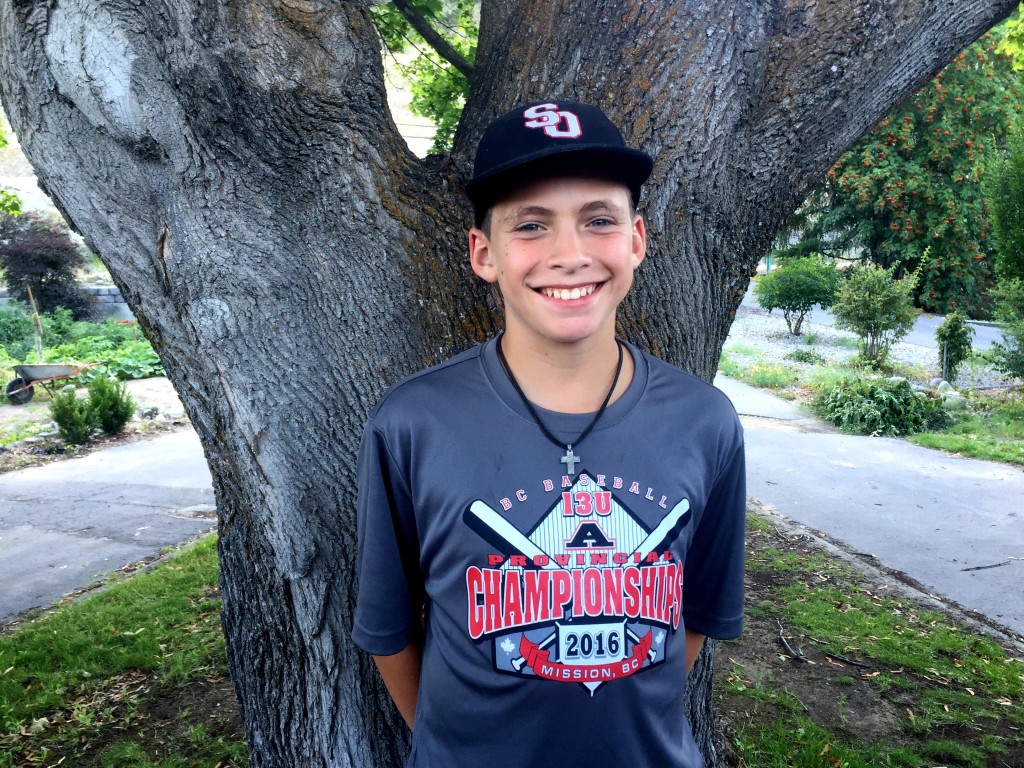 (If you're a Facebook friend or follow me on Instagram, then you already know that we spent this past weekend at Provincials. Provincials! Hence the t-shirt he's wearing.)
The season was fast and furious, and all of the practice and travel to weekend games on top of work and everything else left me running on fumes by the end of last week. I wouldn't change anything, though, because Nathan had the best experience. He had amazing coaches, great teammates, and I got to watch him do his thing at Provincials.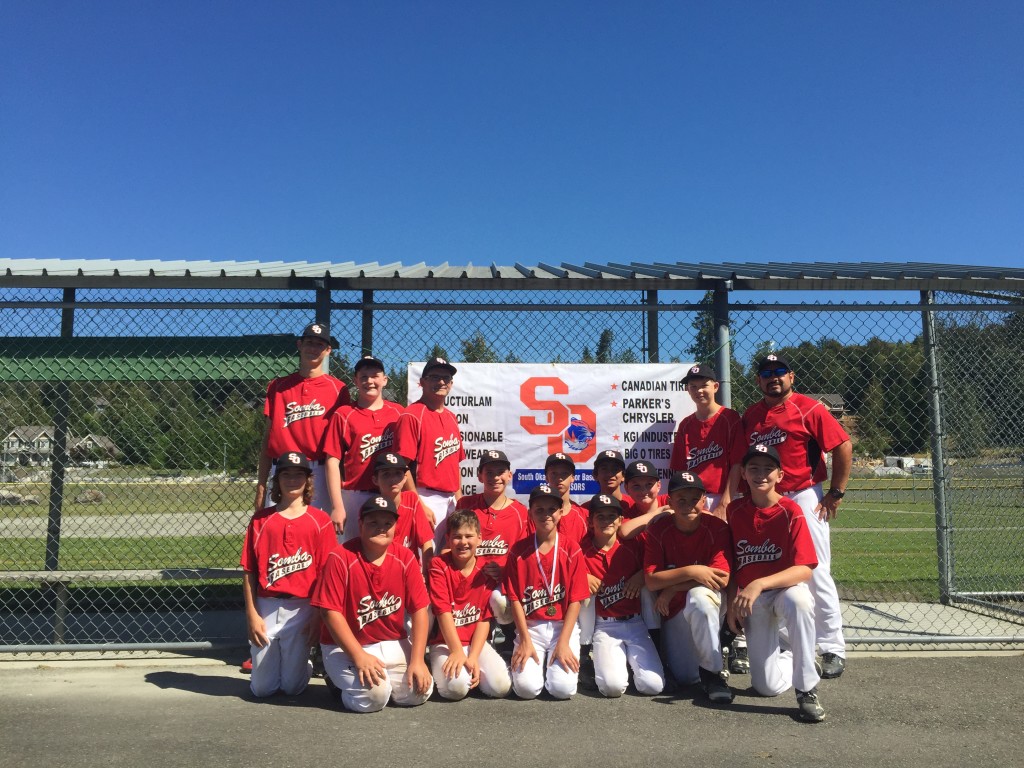 He's got a great swing: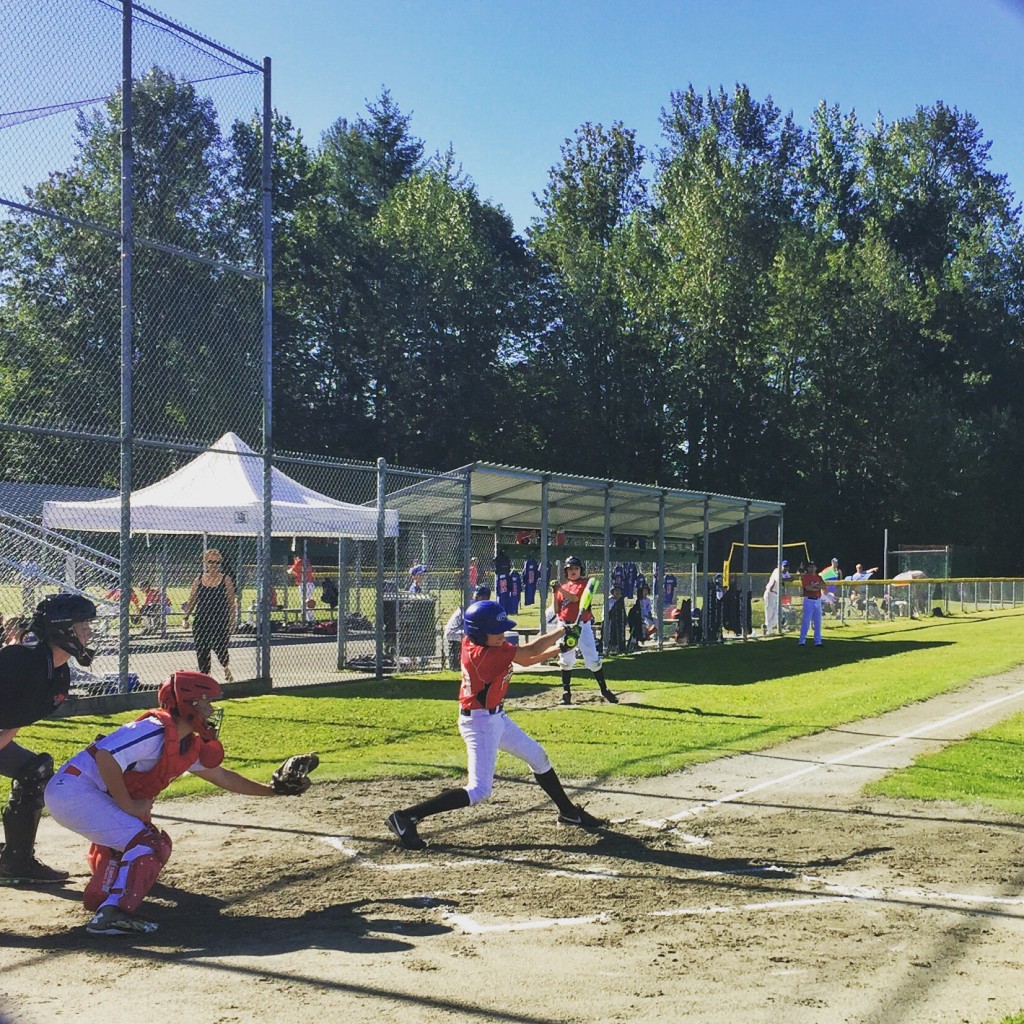 He did an amazing job pitching: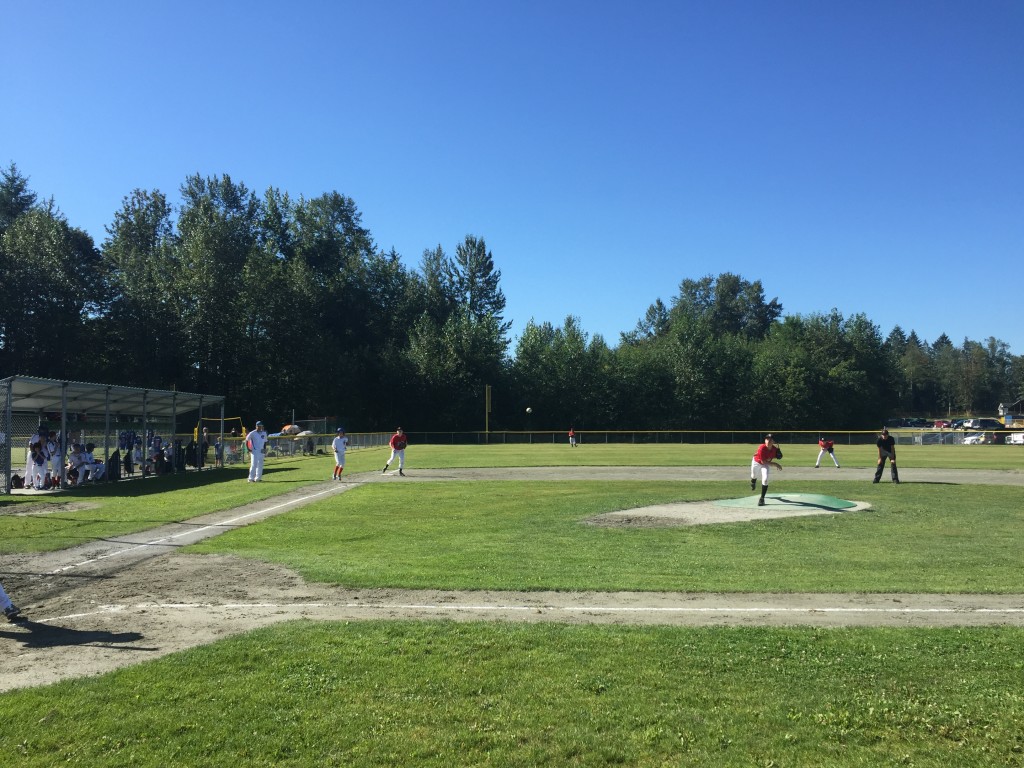 (Not everyone gets to pitch.)
I missed the Saturday morning game as I was picking Graham up from camp, but I heard all about the sweet plays he made when I got back.
We went into the last game with three games, and three losses. We started out a little slow, but then we were in the bottom of the fifth inning and something clicked. Nathan made a dive in the outfield and caught the ball to get a batter out. I didn't catch it on camera, because I was too busy watching the game and cheering as loud as I could. I did manage to catch a few other moments, mostly of him up at bat.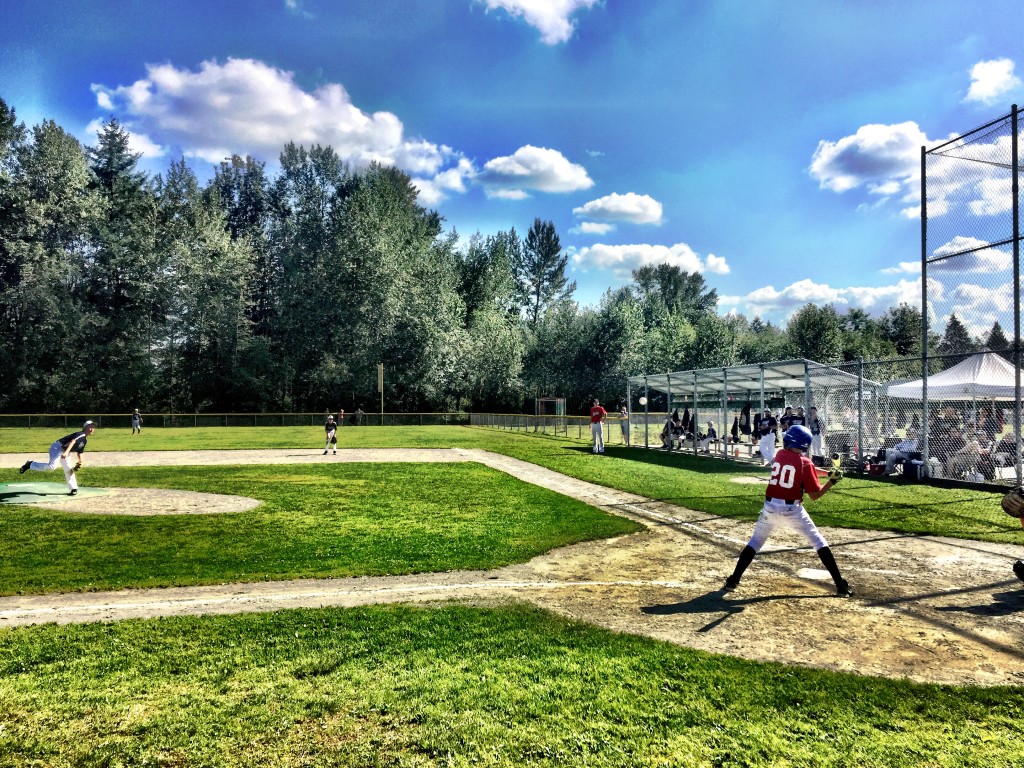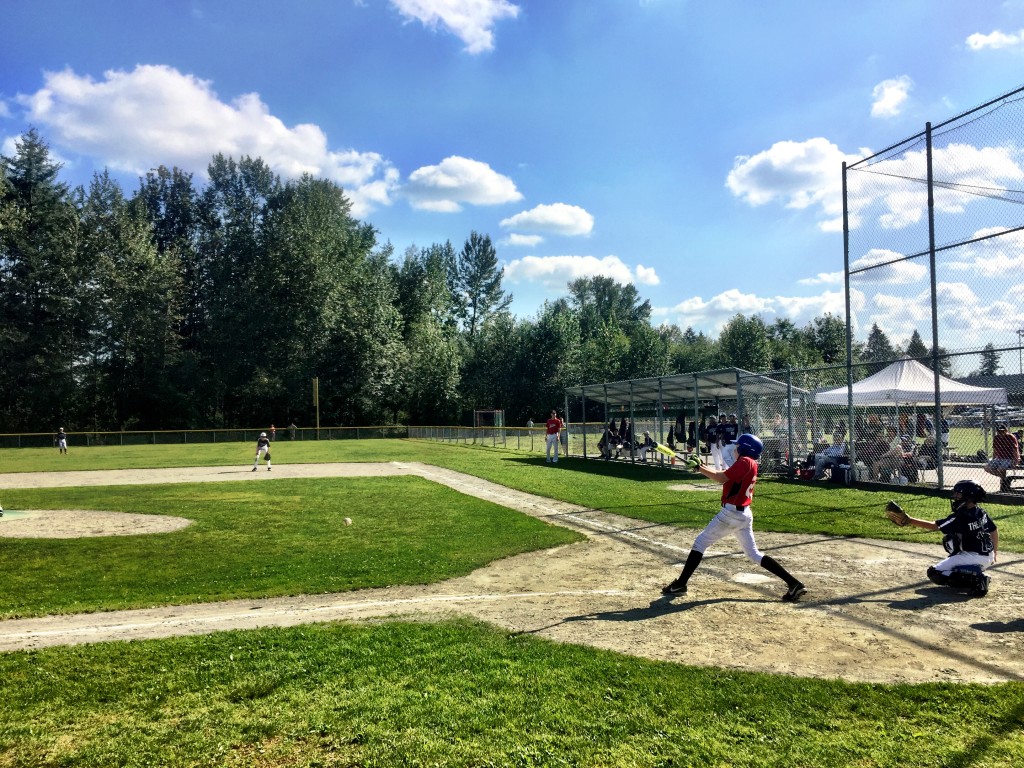 Nathan got on base, and so did another teammate, and then another, and then another, and Nathan got his second run of the game. He turned after he crossed home plate to cheer for a teammate who was called safe at third.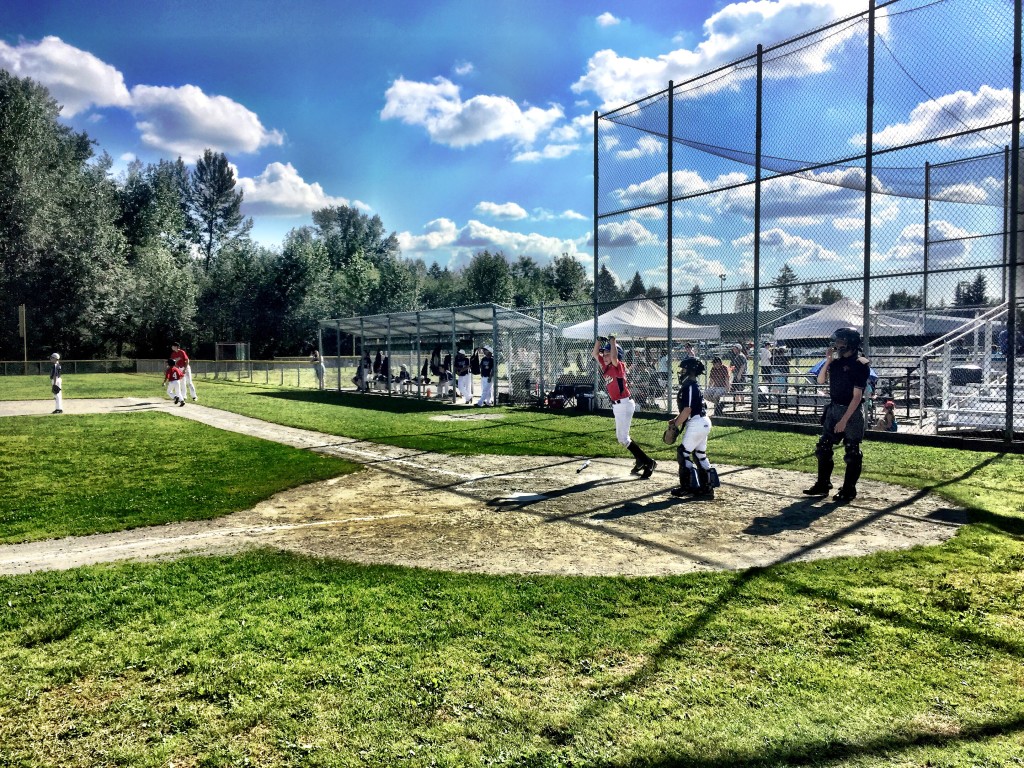 We got six runs that inning (the max for all innings except for the seventh), and shut them down in the sixth inning with no runs. We did the same in the seventh. The game was the best we played all weekend. It was close, but we lost in the end by only a few runs. The excitement for those few innings when they were knocking the ball into the outfield, crossing home plate, and shutting down the other team is all they remember of that game. They may not have made it to the finals, but they made it to Provincials, and even have the t-shirt to prove it.
(I know he's my kid, but his attitude on and off the field, with his coaches and fellow teammates, make me just as proud as watching him being the sporto he is.)
comment via Facebook
comments