I'm sure that all of you know who Eden and Alice are but if not, well, you're truly missing out. Not only are they brilliant writers and hilariously funny, they are really nice people. I first met Eden on a trip to California two years ago and finally met Alice this past August in New York and, yep. Good people.
These two lovely ladies joined forces a little while back and created a site called, "Let's Panic About Babies!" If you have kids or want kids or just have a sense of humor, you'll love their site (if you don't already). Why am I telling you about Eden and Alice and Let's Panic?
Because they wrote a book! Titled…wait for it…LET'S PANIC ABOUT BABIES. True Story.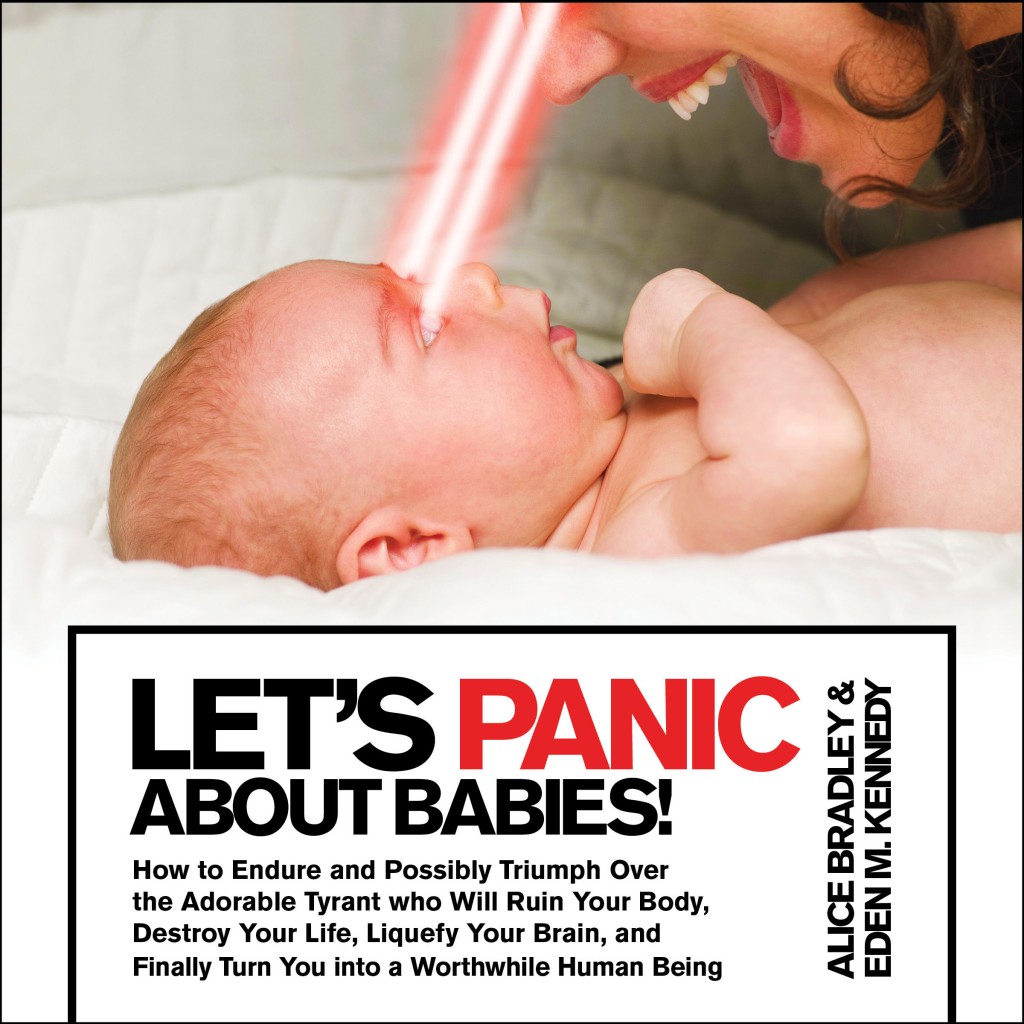 They had me at the laser beams, but then Alice's hubby Scott went ahead and created this amazing book trailer. Go ahead and watch it. I'll wait.
Why am I sharing all of this with you today? Because the book launches today! And you can buy it! True story.
I'm telling you to buy it because I am one of the lucky ones who got a copy so that I could review it. I KNOW. I am here to tell you that it's as funny as you might hope. I'm also here to tell you that they've given me a book to give away to one of you. (How sweet are they?)(SO sweet.)
So! Here are the details: The giveaway is open to anyone residing in Canada or the U.S. I'll leave comments open until sometime on Friday, March 4th, 2011.
All you need to do is leave me a comment and tell me why you want to win the book. Ready, set, go!
***
I pulled up Random.org, entered the number 1 to 34 and…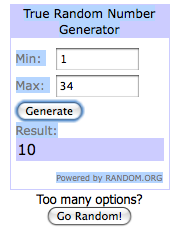 YAY HILLARY! I'll be making sure you get your book before your baby arrives. :)
comment via Facebook
comments