I also posted this over at my photography blog, but thought I'd post it here as well.
Last month I took the kids to scout out the Ornamental gardens for an engagement shoot. That following Saturday I met up with Leneigh and Geoff at the park.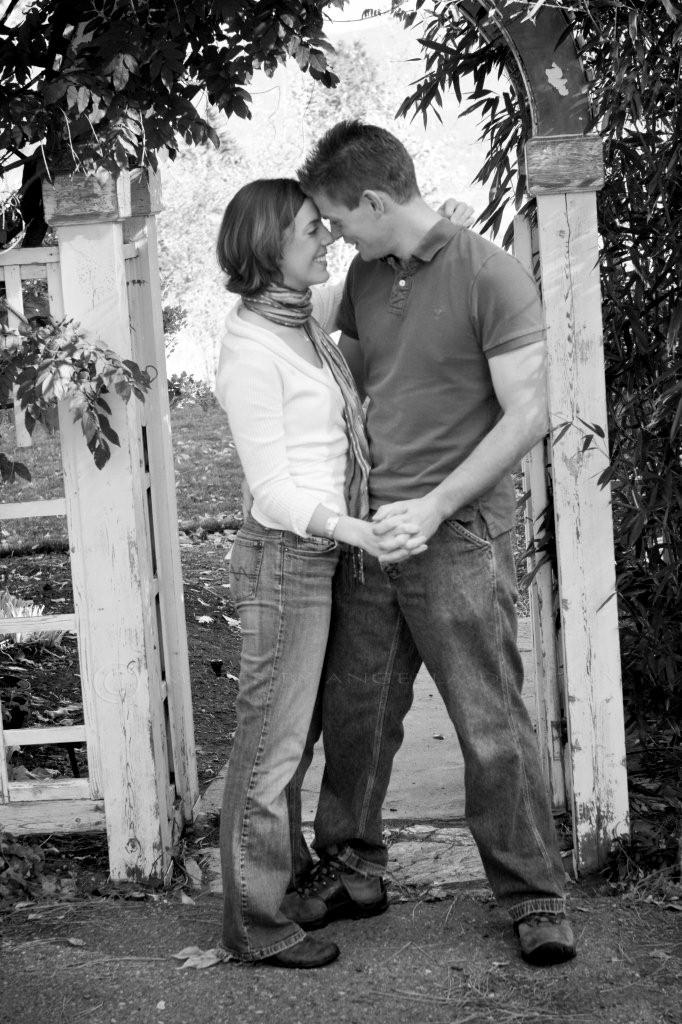 I had not met them prior to that day and was happy that the three of us had an immediate rapport.
The two of them obviously get along just swell.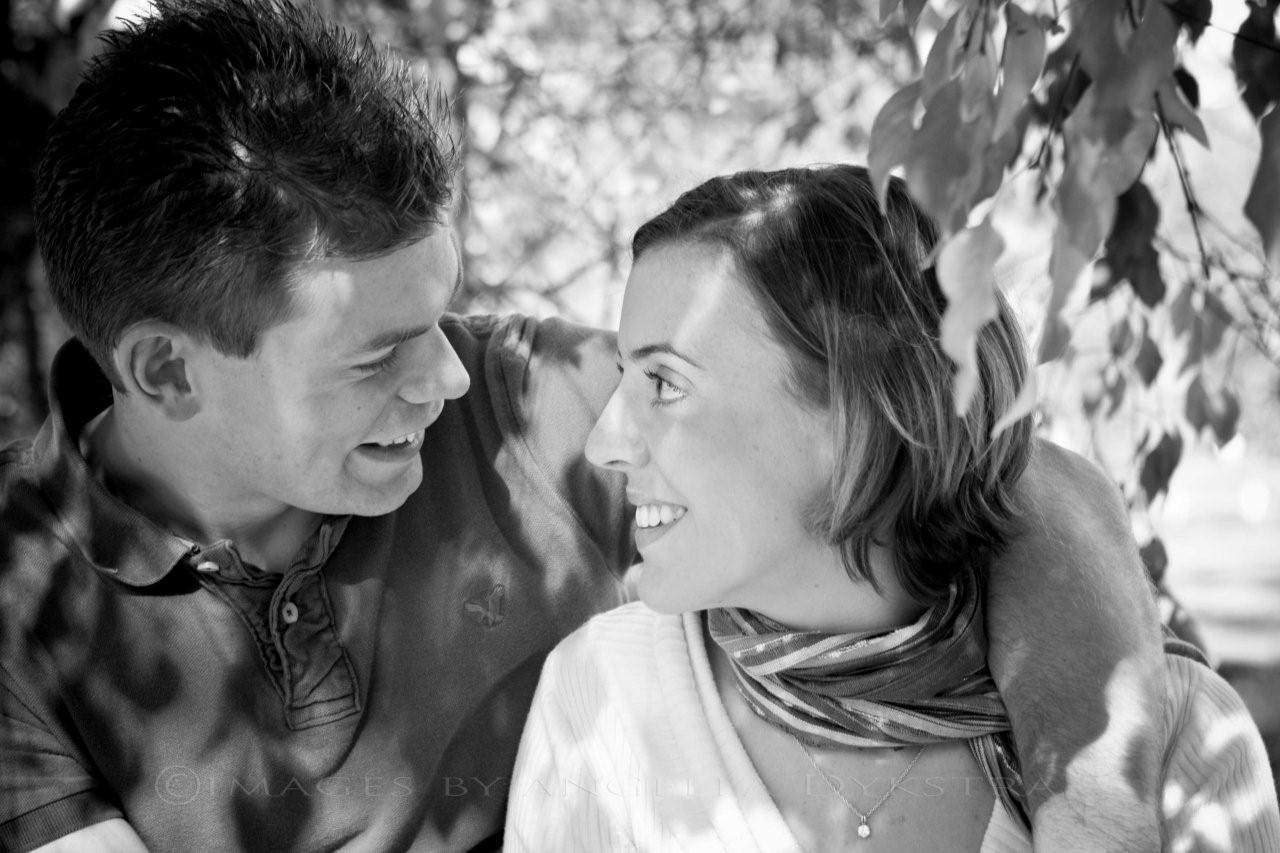 The weather was absolutely wonderful for mid-October. The sun was shining and it was warm enough to walk around without jackets on.  Mid-day sun can be harsh for photography, but lucky for us there were a lot of shady areas to catch these two lovebirds.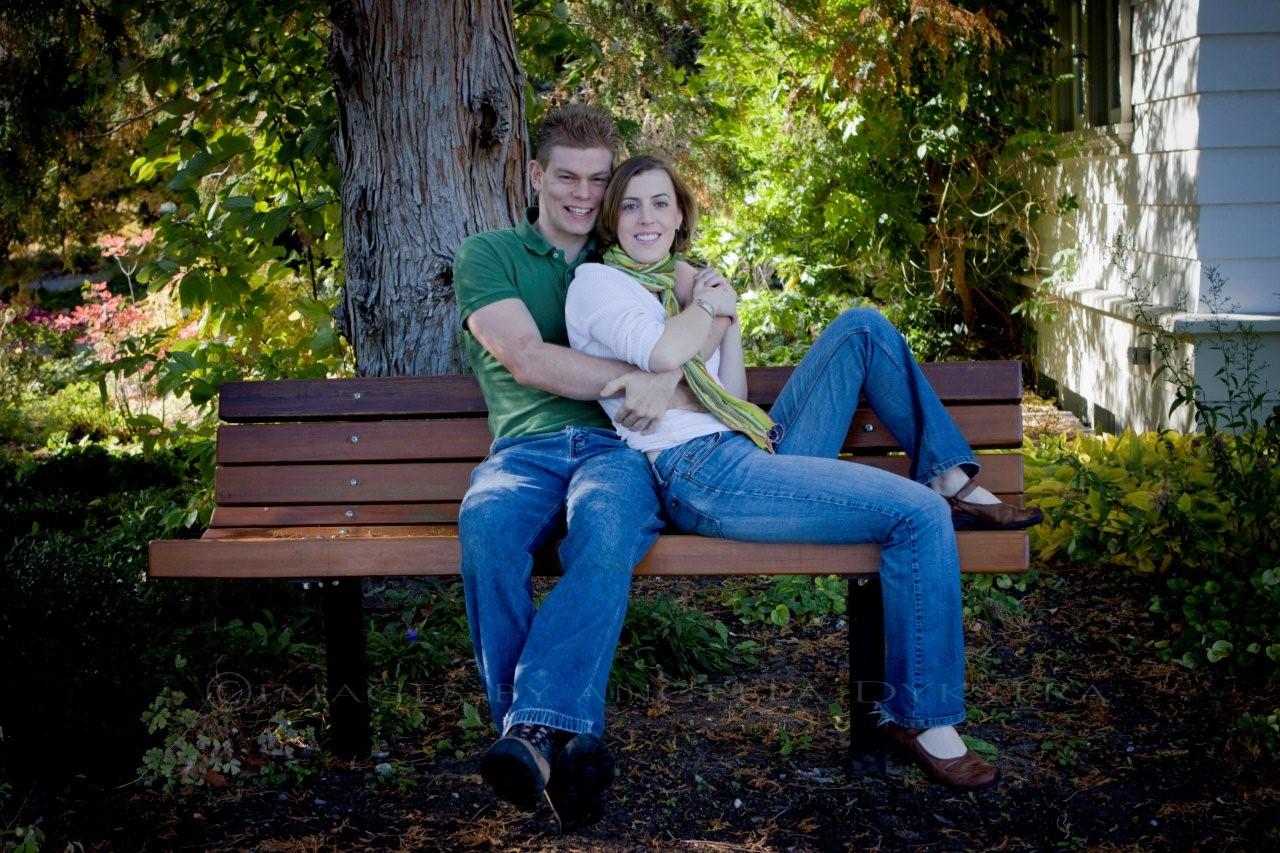 Leneigh's eyes blew me away. They are so large and bright, and the most amazing shade of green that I have ever seen.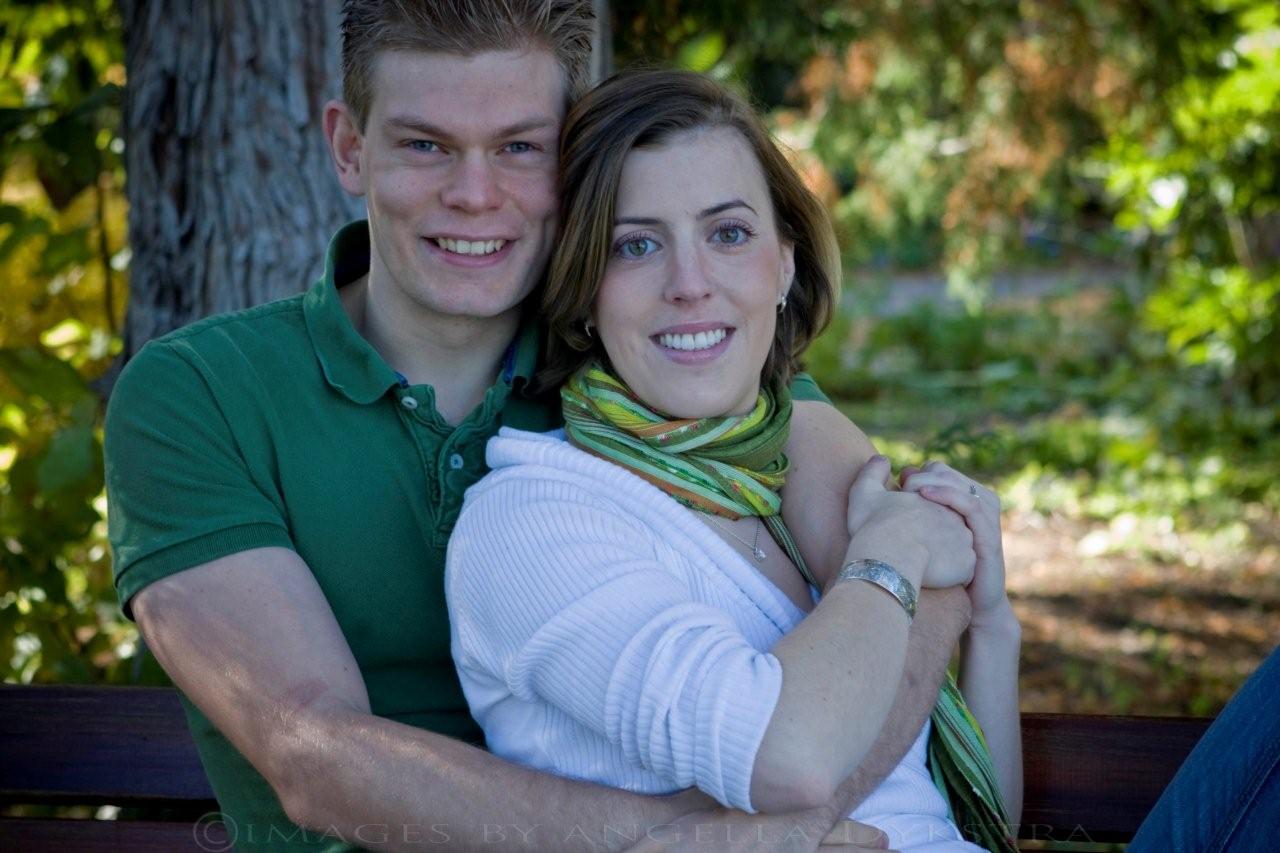 Leneigh told me that in the seven years they have been together, they only have a handful of photographs of the two of them together. We made sure to remedy that in the hour we spent together.
Geoff loves to pick up Leneigh.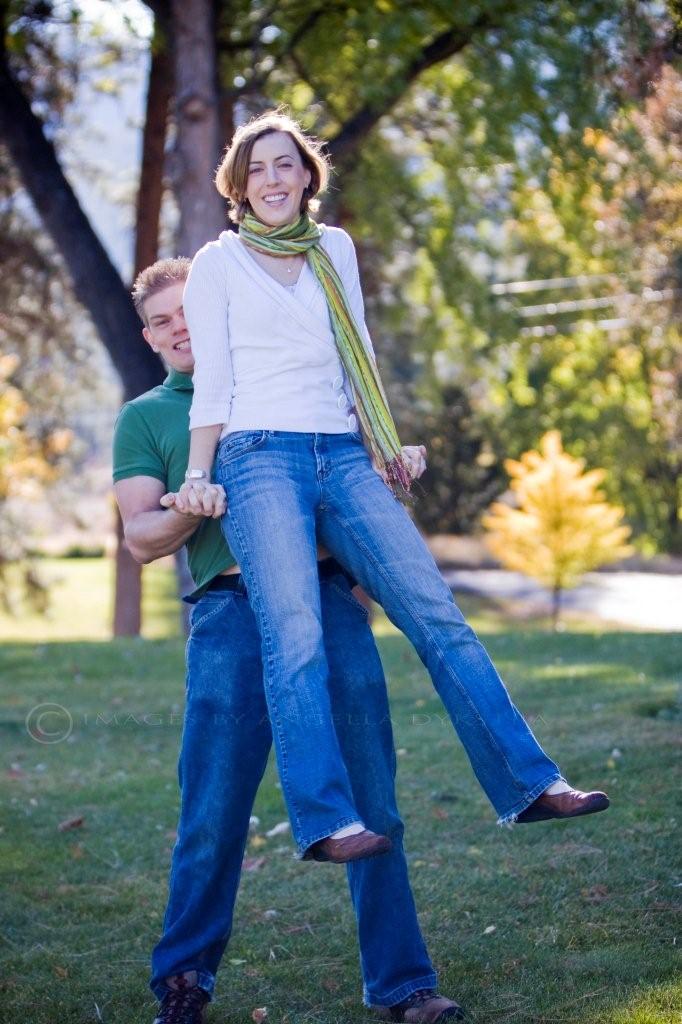 She lets him because she loves him.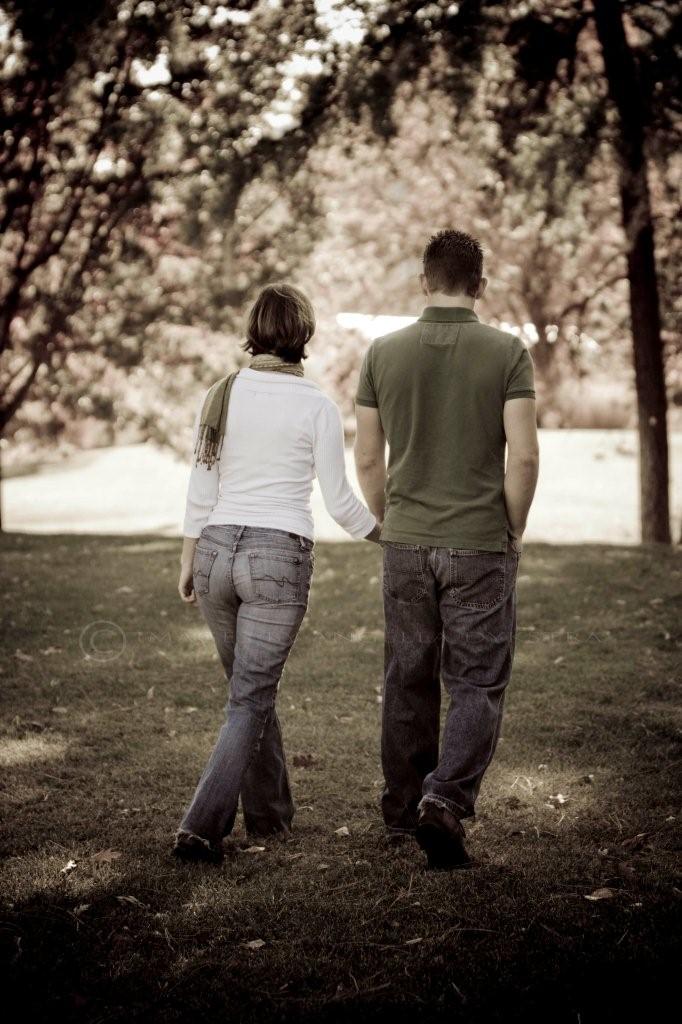 Aren't they adorable?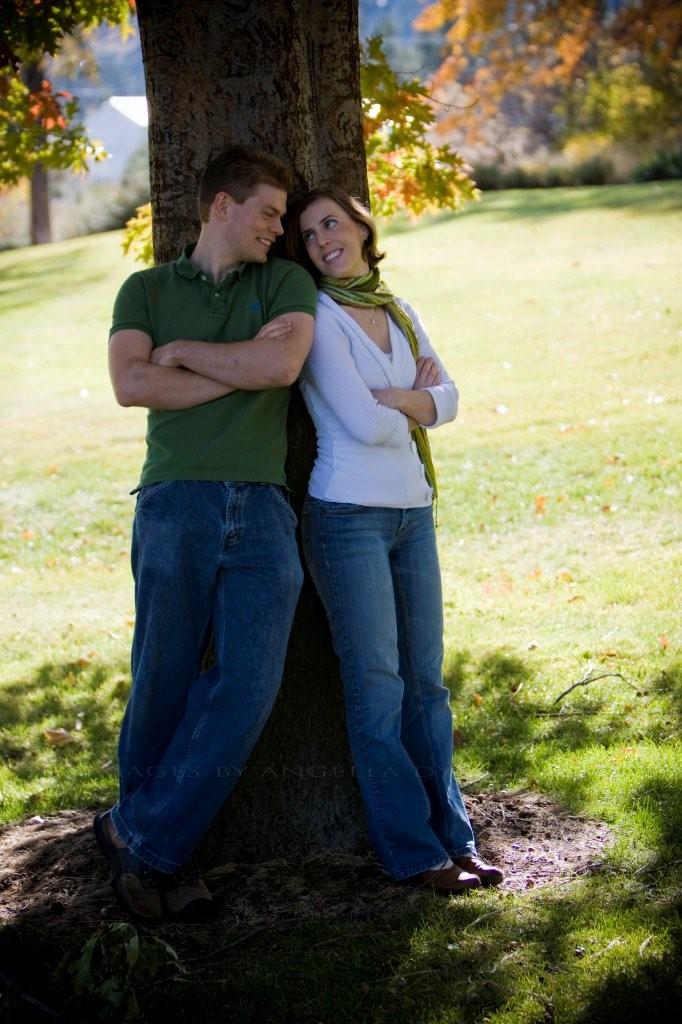 Check out this huge tree.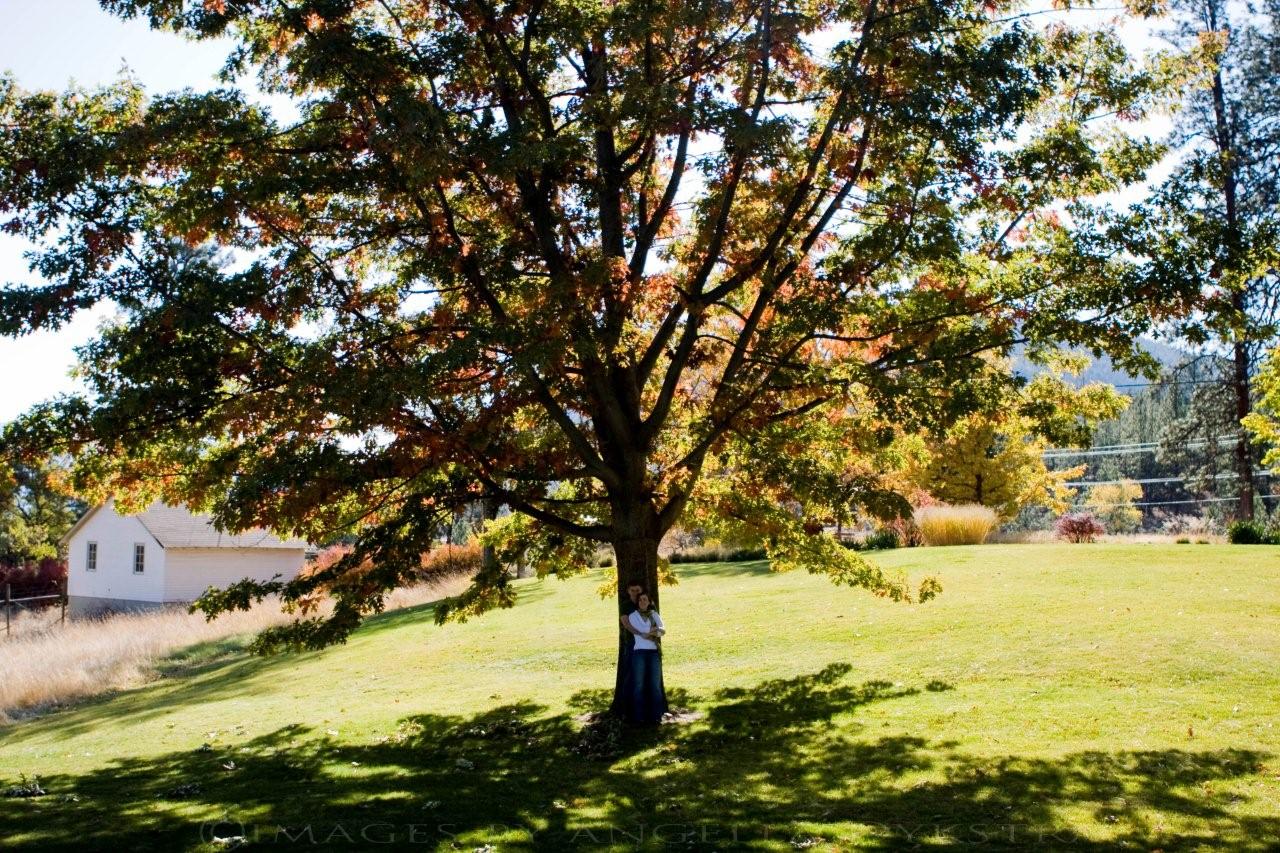 The fall colours in the park made the day that much better.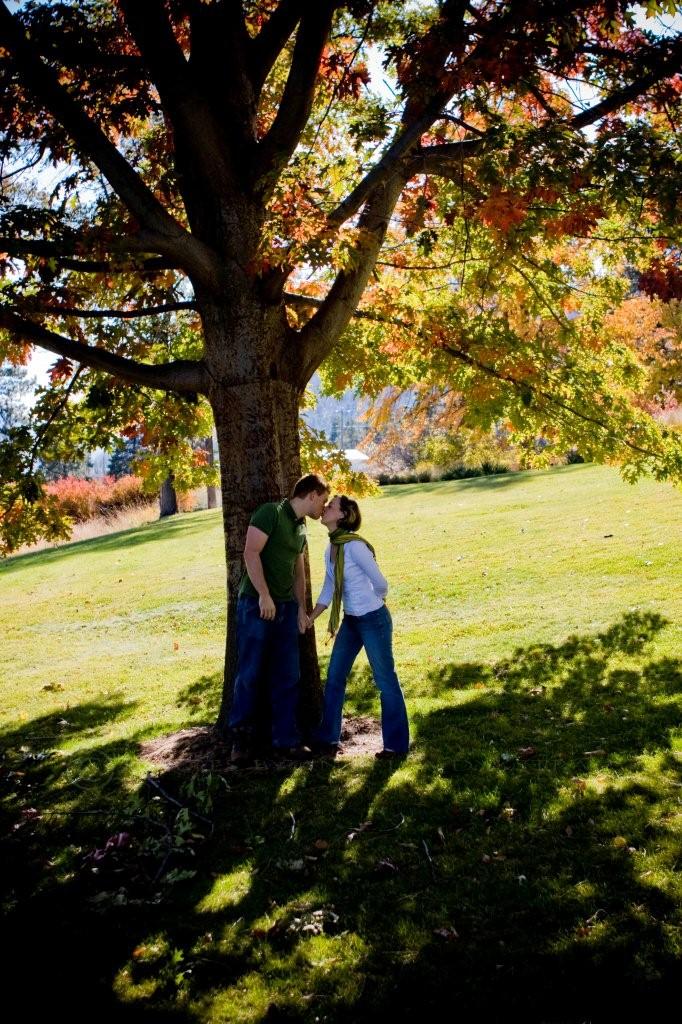 I really like the chemistry in this next one.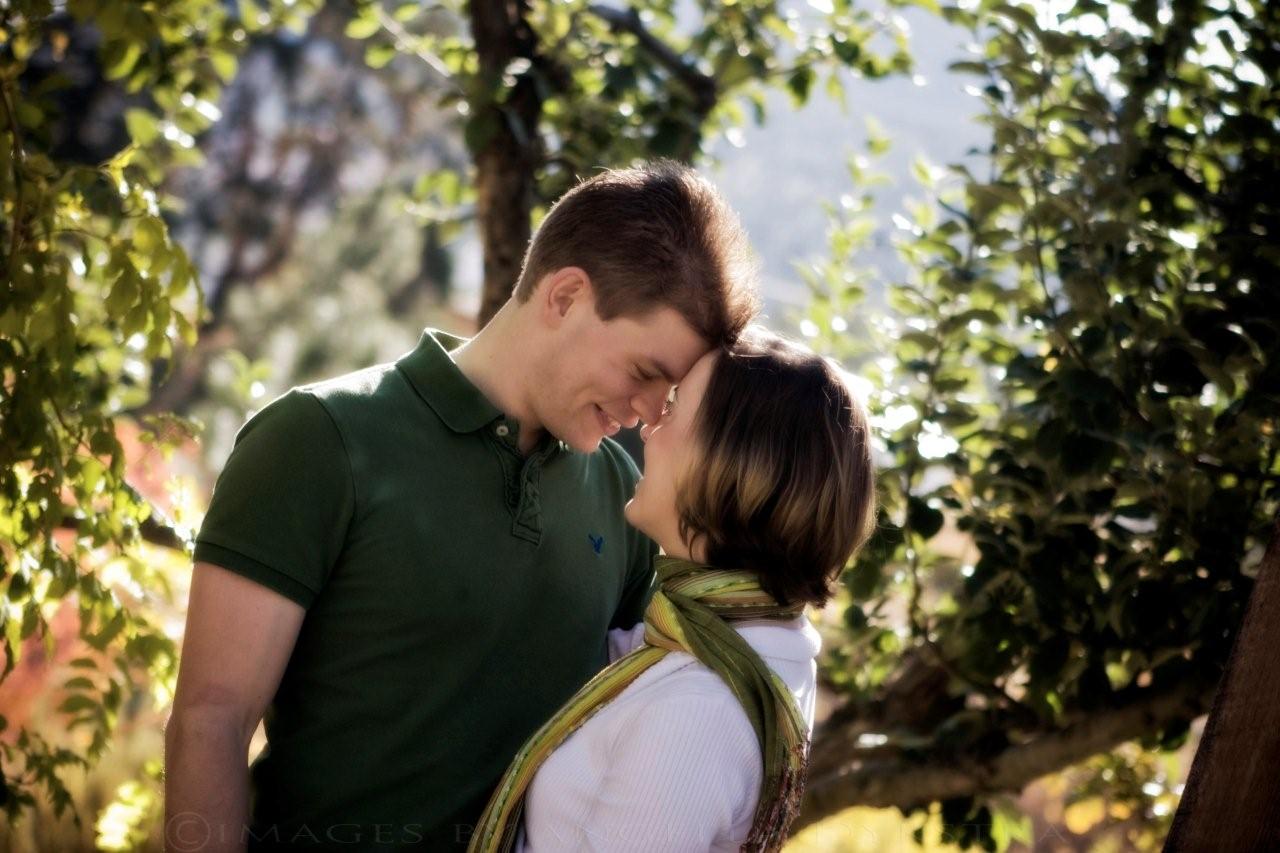 So sweet.
These two seem to be perfectly matched for each other.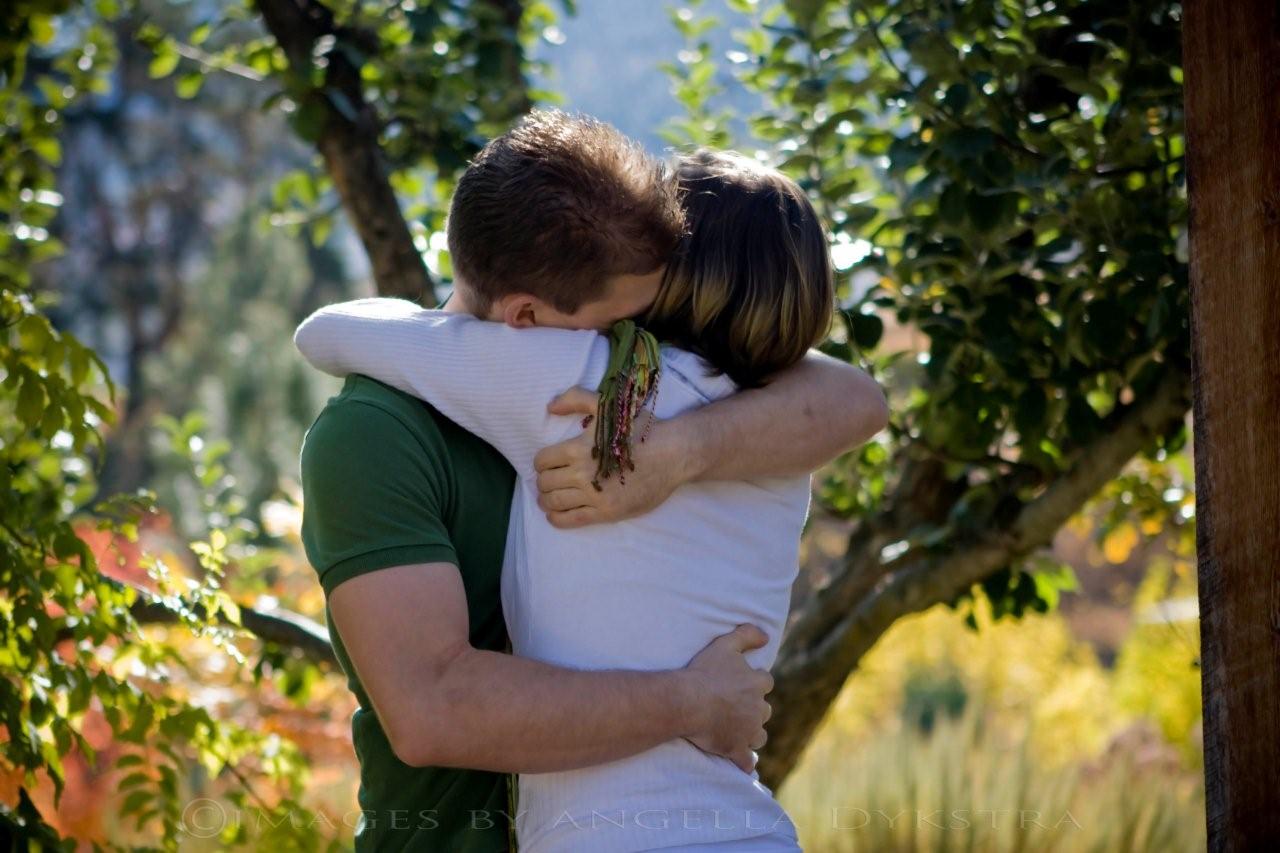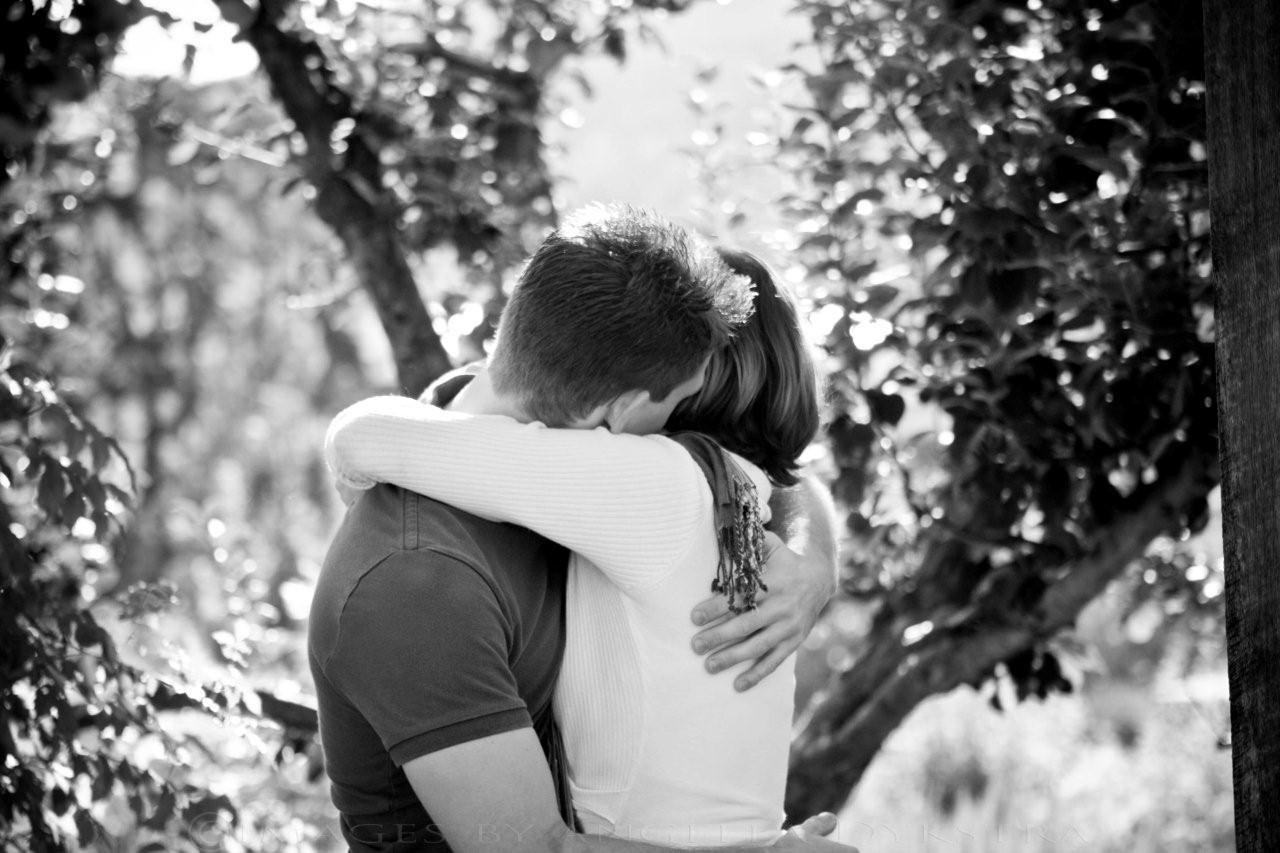 Overlooking the creek…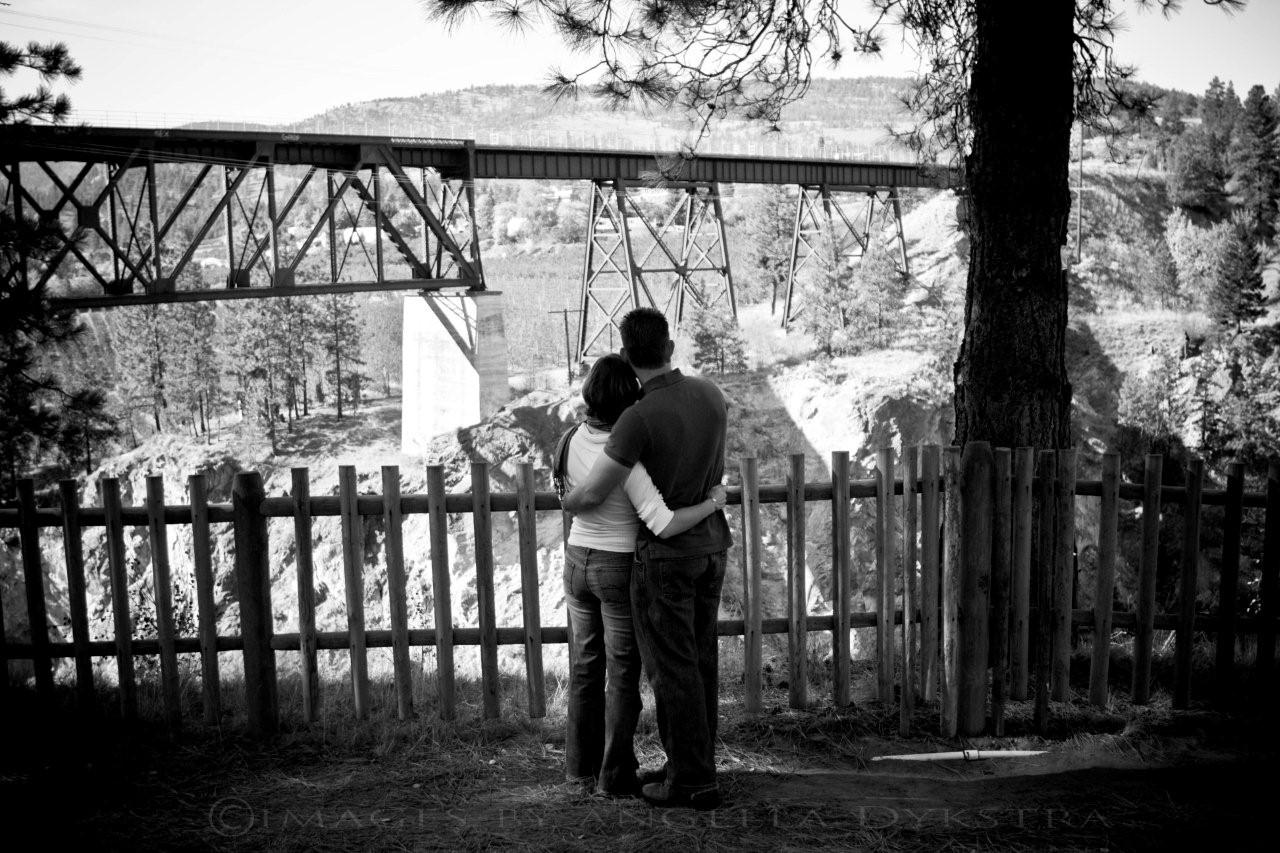 Geoff asked if he could set up a shot, and this is what he came up with: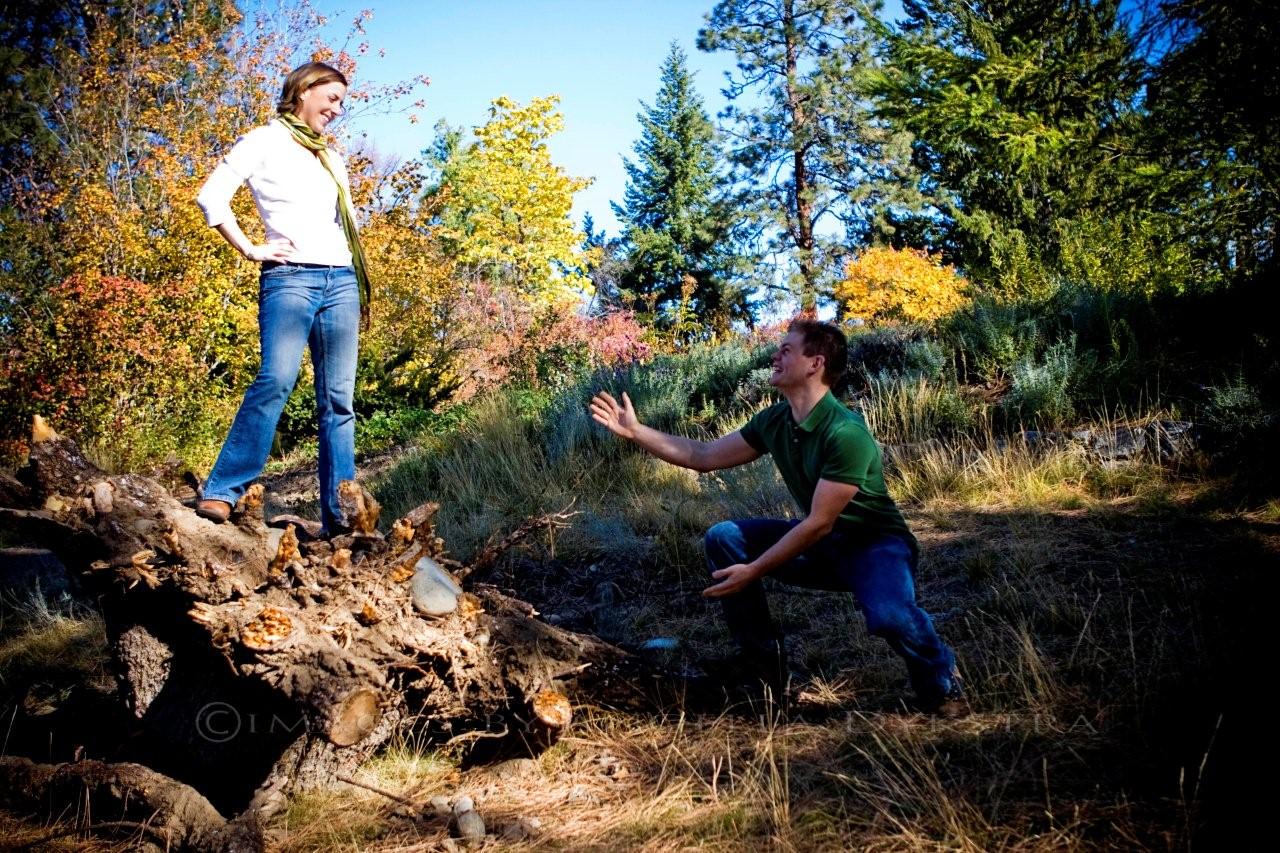 He has a great sense of humour and makes Leneigh laugh. A lot.
The two of them have such a beauty about them that they were a treat to photograph.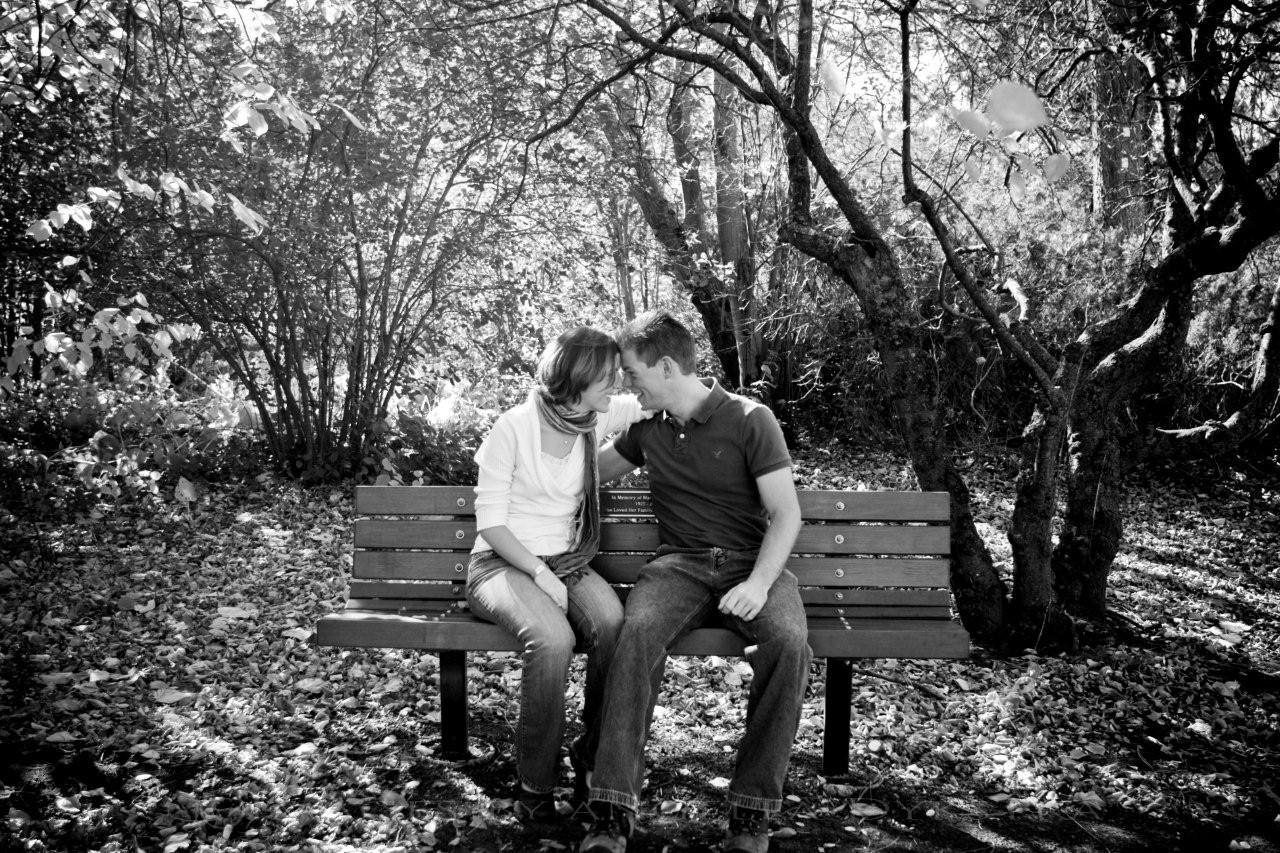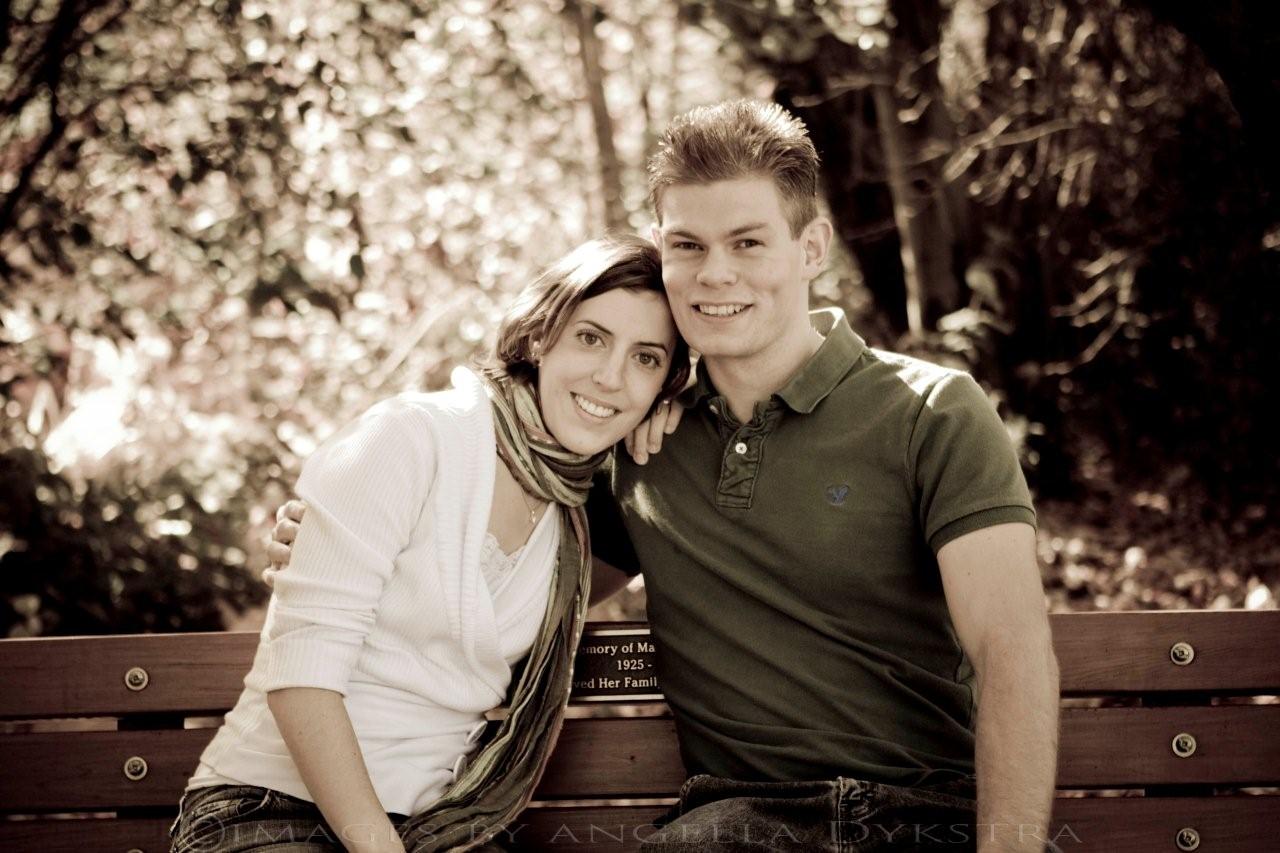 On the way out of the park we stopped and took some shots overlooking the lake.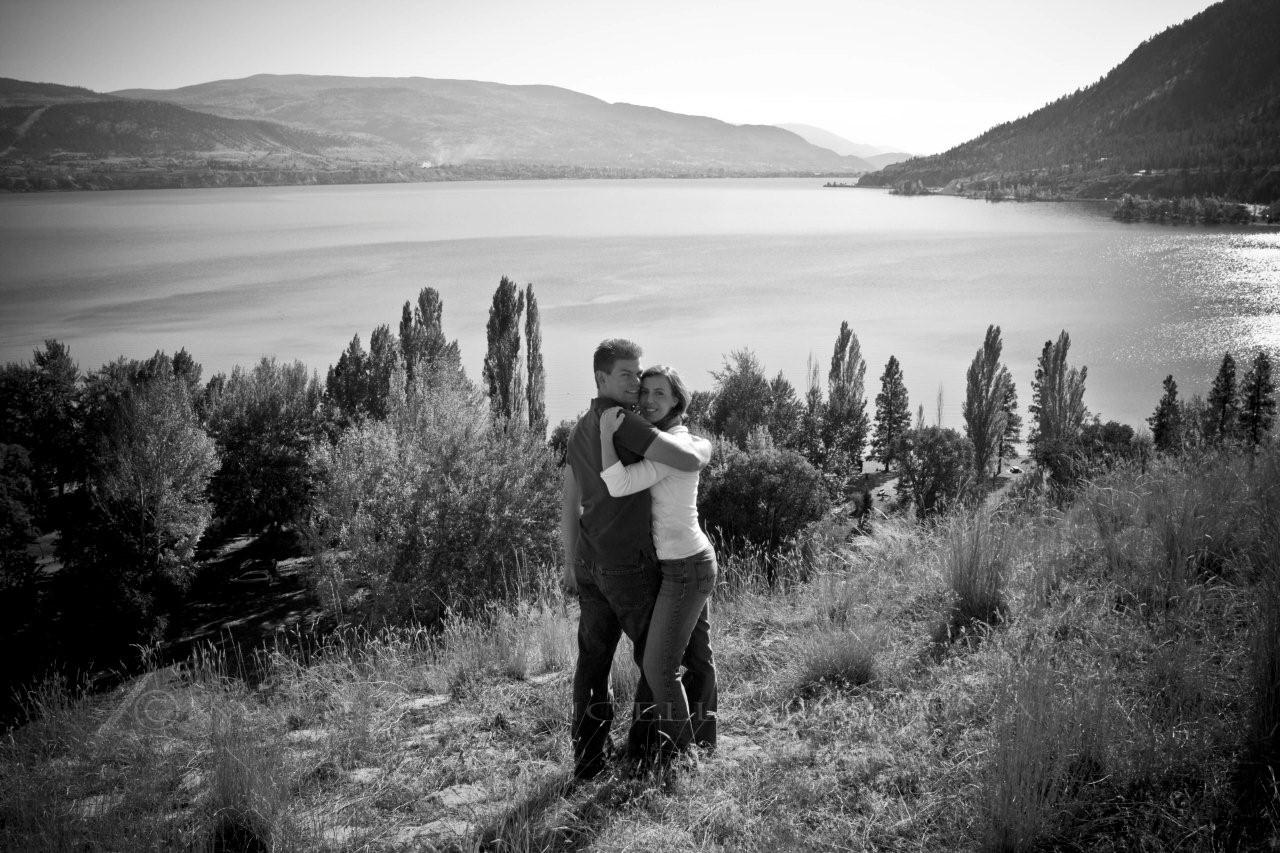 A beautiful day with two beautiful people.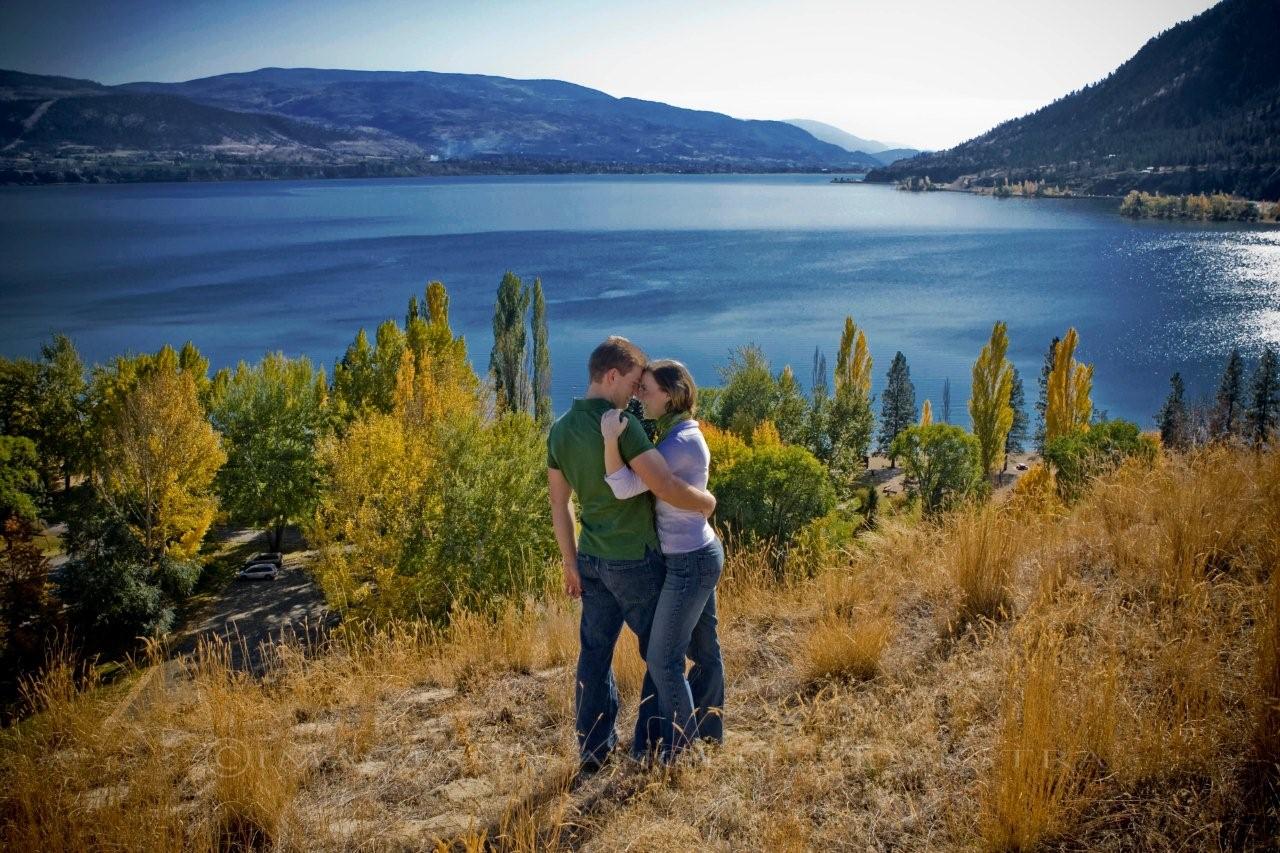 It was perfect.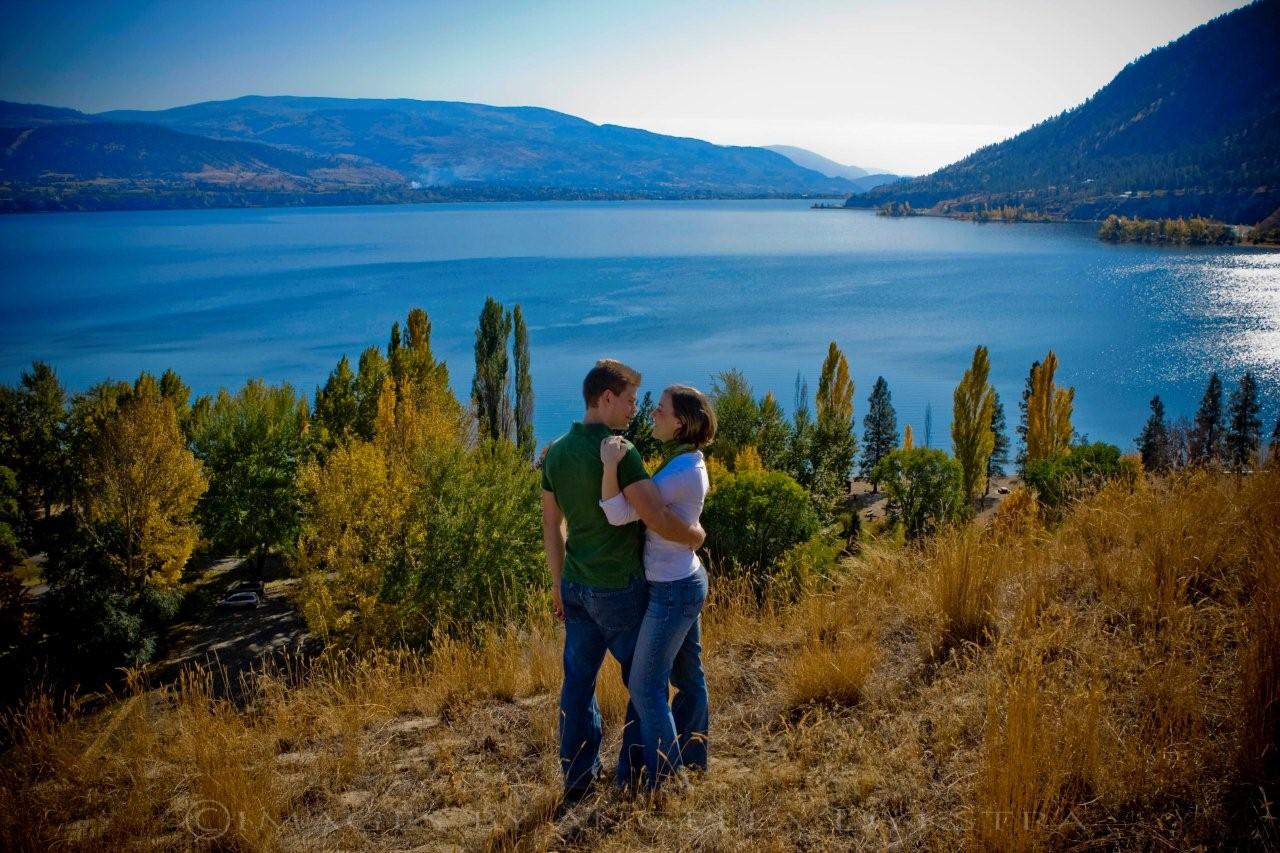 Thanks, Leneigh and Geoff, for letting me caprure the joy of your engagament.  I am truly looking forward to next July when I get to capture your wedding day. Congratulations!
comment via Facebook
comments