I have mentioned before that my brother Lance lives with us.  I could call him my baby brother, but there is a brother younger than he. I did, however, wipe Lance's bum back in the day, so there's that.
(He loves it when I bring up those memories.)
Lance has been dating Natalie for almost a year now. We pointed out her awesomeness for years and he's a guy and deals with things later, and…they finally started dating last summer.
She was home from University this past weekend and I asked if I could take their photo. Natalie was all, "Yes!" and Lance was all, "Fine. Let me just put my lumberjack shirt on first."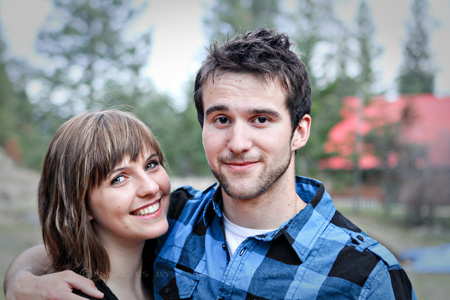 Oh, and also throw on his classic smirk. I took that photo and then started laughing. Natalie and I told him that he needed to branch out from the smirk. He told us that it was impossible. Natalie was not amused.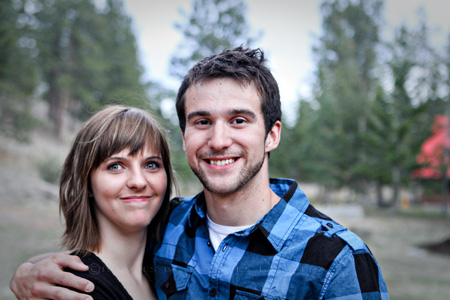 But he did it! So I told them to try again.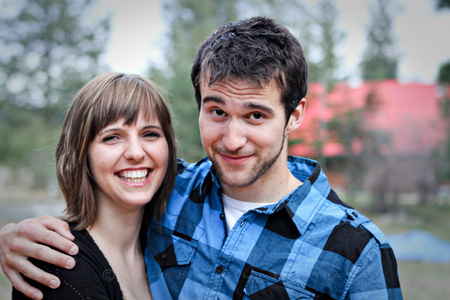 Oh, Lance.
Natalie thought that Lance needed some help.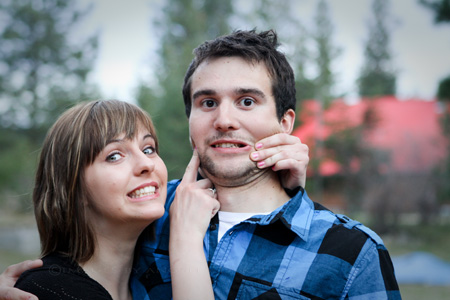 Not quite the look we were going for, but funny.
When we were talking about the whole "smile" deal, he told us that he couldn't smile without looking cheesy. I have to admit that he was right. However! On camera it looked just fine. See?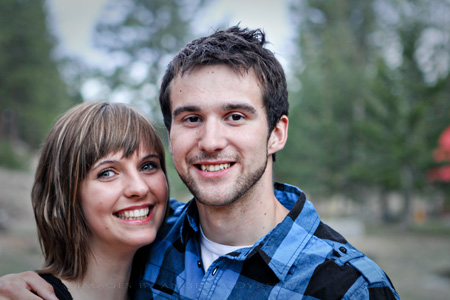 I really hope that they end up getting married because (I really love her, and) think of the fun I would have taking photos. Besides. Aren't they adorable?
*Matthew taught the kids that song when Lance started dating Natalie. Hearing them sing it brought us much amusement. What?
comment via Facebook
comments