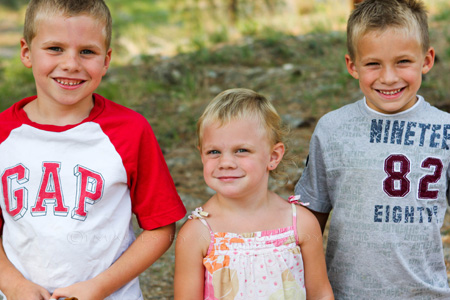 I may or may not have mentioned that I'm working a lot right now. The nature of my contract accounting work is such that Fridays are my Mondays, Mondays are my Thursdays and Wednesdays are a magical land known as Trips To The Grocery Store and Possibly Having Interaction With Real Life Human Beings.
I'm actually holding up alright under the weight of the workload I have taken upon myself. Deadlines are being met, children are alive and well and I even manage to have some one-one-one time with my husband. Ahem.
Because I have well over thirty hours of work crammed into a four-day period, some things have to give. The main thing being my attendance at church. I haven't gone on the last three Sundays.
(And all the Southern Baptists gasped in horror.)
It's not that I don't want to go. We have an amazing church family and a pastor who (Looks at you like he can see into your soul, and) always speaks pure Truth. My favorite part of the service is the singing; music speaks to my heart. I always walk out of there encouraged and refreshed.
There just really are only so many hours in a day and I truly can't do it all. Going to church may sound like it could easily fit in, but anyone who attends with small children can tell you that it's an affair that lasts all morning. There is the getting ready, the drive there and back, the service itself, the friends who want to visit with you. From the time we walk out the door to the time we arrive home is at least three hours.
I could stay up until the wee hours of the morning to work. However. I don't know about you, but my brain goes into sleeper mode after ten o'clock in the evening. I can hammer out a blog post (See: this) but reviewing assignments with complicated mathematical formulas is simply impossible for me to accomplish. As it is, I wake up at six o'clock in the morning and start working shortly thereafter. A girl has to sleep sometime.
A major part of the equation is that I have this husband and three kids that I not only love, but also (for the most part) like. I want to be able to stop working for lunch and dinner breaks, tickle-fests on the couch and snuggles before bedtime. This means that if for this short season I need to skip going to God's house in order to be able to spend a few hours with the little people at my house, that is exactly what I am going to do. I've had to do it before and I will likely have to do it again. Such is my life. I can take my Sabbath on Wednesday.
It's not as though the only thing that I am missing out on is church. The other four members of my family have gone on many an adventure to the beach, on the ATV and out fishing. All of this while I have been stuck at home, sitting at the kitchen table with my laptop and trying to work as furiously as I can so that when they get home I might be able to afford the time for a rousing game of Bocce ball on our back lawn.
The reason that I am writing about this in so much detail is that Matthew and I have had a few of those kind-but-mostly-passive-aggressive comments about the fact that I haven't been at church. He's been accosted by people with a condescending tone who ask, "So where's Angella?" I've had people make (seemingly) innocuous comments that they missed me at church. Most people who make these statements and who ask where I am do it with a good heart. I know this. As I said above, we have a truly great church family. It is just those select few who have that aura of Judgment about them that get my back up and make me upset.
It's not like I'm skipping church because I'm rebelling. I am simply providing for my family and need to do it beyond the financial realm. I need to be here for them emotionally and physically as well. I am doing all that I do to the best of my ability. God and I are good regardless of whether or not I sit on a pew.
I'm not trying to lash out at those who sitting pretty with their views that I might be doing it wrong. I have been in their shoes. I have thought that since I've figured out what works faith-wise (for me) that everyone else should do exactly the same as I do. I am an intelligent woman. I must have figured out the "right" way to live my faith and have God figured out. (Uh, yeah. Have God figured out? Not possible.) I finally matured enough in my faith to come to the realization that God is God is God and that means something entirely unique and personal for each and every human being. There are absolutes, yes, but then there is the relationship. It's different for everyone.
The way I live my out faith is flawed and imperfect and dotted with missteps and stumbling but that is because I am human. I am not God. I am in no position to judge anyone else on Earth about how they live their life because I am no better than they are. I really wouldn't want God's job anyway; with great power comes great responsibility.
If you're asking where I am or saying that you miss me because you simply miss me, I appreciate it. I miss you too. If you're asking where I am or saying that you miss me because you are trying to passive-aggressively point fingers me for not doing what you think I should be doing, I'm asking you to knock it off already.
Don't judge me. I'm doing the best that I can.
I'm pretty sure that God will back me up on that one.
comment via Facebook
comments