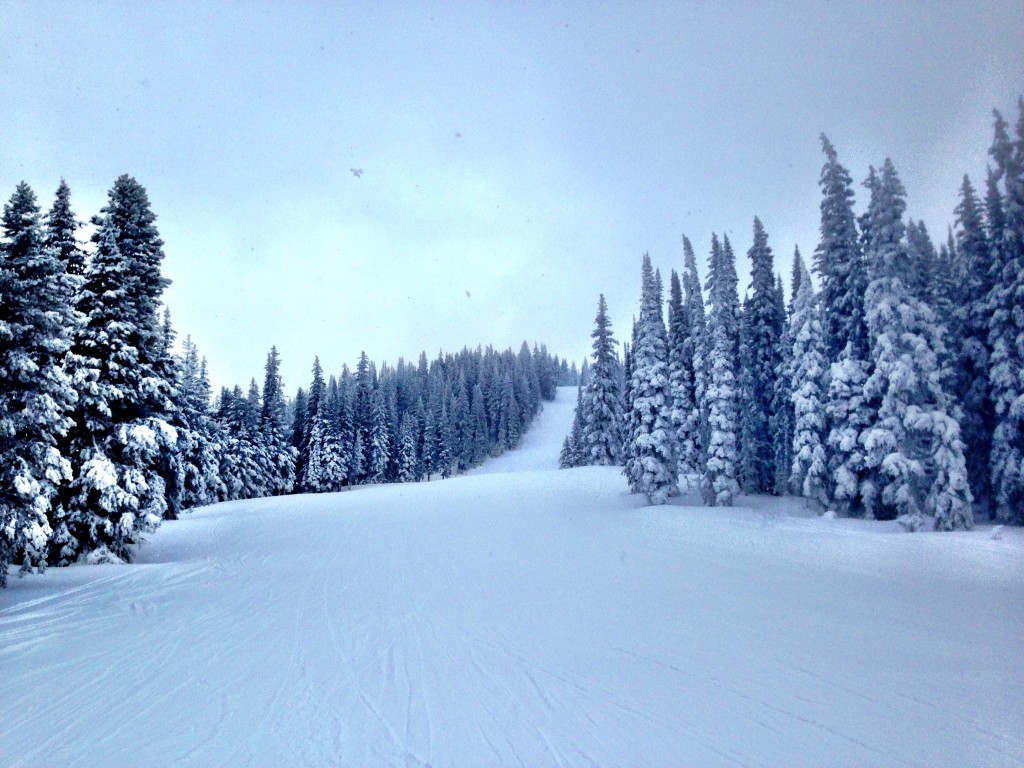 Winter used to be my arch-nemesis. As soon as Autumn would arrive, I would have that undercurrent of melancholy. It took me a few years, but I finally realized it was because I knew that Winter was coming. I lived in dread of the four months of cloud cover due to lake fog, and the cold, and the daily ordeal of putting snow clothes on/taking them off because somebody had to pee/putting the snow clothes back on again. I have Raynaud's, which means my fingers turn white even when the temperature is above freezing (if I get chilled) and I feel cold most of the time on a good day. Winter made me turn dark, for many years.
I've come a log way since then, and have shared what got me out of the hole. I take Vitamin D, which helped at the start, but being outside and active has been my cure. We took up skiing two years ago and it turned my life right-side-up. Sure, it can be cold, but most days you warm up as soon as you get moving. In the spring, it's so warm that your gloves are off and you often ski with your jacket zipped open. Sunshine, fresh air, and endorphins, combined with family time, are soul-lifting.
Last year, my running partner and I committed to running outdoors all winter and it was the best decision, both mentally and physically. We're at it again this winter (well, she has a hip thing, so it's sometimes us and sometimes me) and I can't imagine life without it. The time outside is needed, and the cardio helps me burn off the daily stress of life.
Life is stressful for me, every season. It's usually good stress that comes from a full life in our family of five, great jobs, and other commitments. There is bad stress, too, and I'm battling with that a bit this week. The work I have isn't so much time-demanding (well, maybe a little bit this week), but there are a bunch of other stresses that come along at this time of year, which saw me crying in the middle of our little town's coffee shop this afternoon. (I cry far too easily.)
January is a weird one for me, my new-found love of Winter aside. There's the letdown from the Christmas holidays, the jump back into the school year after being on vacation (Miss Emily being off of school for the first two days with a sore throat gave us an extra-bumpy start), and my upcoming birthday (I love birthdays! Whee!). It's such a crazy/horrible/happy month.
January is also a fresh start and while I've never made a New Year's resolution (I make resolutions all year long, like a rebel), I miss the heart I used to put into this space and want to get back to going deeper and sharing more stories and all of the things that made me love to click the New Post button. Not being here as often has made me sad, which tells me that I need to get back to doing what I love. That sentence just made me smile.
To help kick me into gear, is there anything you'd like me to write about? Do you have any questions that you'd like answered? Sometimes I just need a springboard, and I'd love for you to help launch me.
comment via Facebook
comments