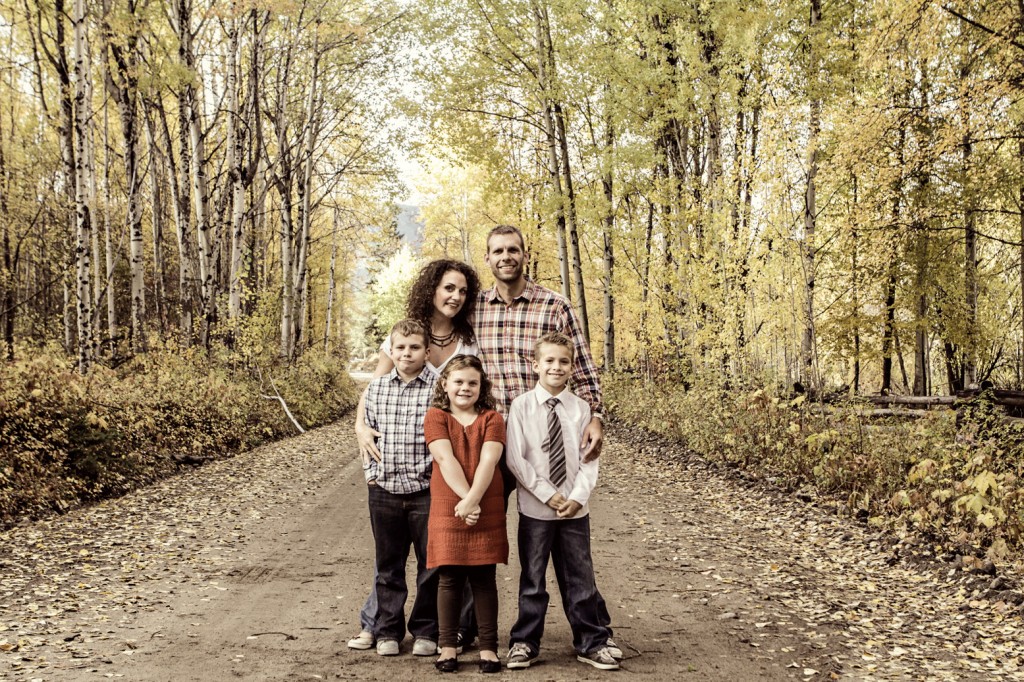 I make him a ham and cheese sandwich — it's always ham and cheese, every day — and put it in the fridge for him to build around in the morning. I don't do it every day, but I do it some days because making a sandwich in the morning can seem like a monumental task. See also: Getting the coffee machine ready and brewing.
Morning sees sleepy-eyed children emerging from their bedrooms and stopping on the second step of the staircase for a hug. I feel their sleepy warmth and remark on their rosy cheeks and ask them what I can make for breakfast. She likes (soy) milk warmed in a coffee cup and all three of them like variations of cereal and toast and eggs and then the dudes are rushing out to catch the bus so that they can be with their friends and she and I have an extra forty-five minutes to fuss with socks that DON'T FEEL RIGHT and decide on the dress du jour and pick out the perfect color of hair clips to match her outfit.
I bring her to school and three out of the five school days, I run after dropping her off. Some days it's amazing, some days I suck wind, but most days it is the best reprieve from the every day that a girl could ask for.
A few hours pass and it is time to retrieve them from school. She tackle-hugs me every day and then asks to play at the playground with her friends while I get her brother(s). I make my way around the school and my middle child jumps up and wraps his arms and legs around me. My eldest will join us if his friends won't be on the bus. We convene, we walk to the van, and we car-dance to ridiculous pop songs because why not?
Every afternoon I line up the three lunch kits in birth order (I can't help it) and I load them for the next day. Fruit, cheese strings, sandwich of choice, yogurt, homemade cookies. I love to bake and I love to cook and I love to host big dinners but sometimes making breakfast, lunch, and dinner gets tedious. It's worth it, I know, because I love them. It doesn't mean that I have to like it.
We work on math homework and we do our home reading time and they practice the piano and I spend an hour or more cooking a meal that will fill them up and help their bodies grow in the best way that they can. Then we're sitting around the dinner table. Stories are told, they learn to try new things and about which foods make them stronger, and then are freed from their set places around the table. He and I will catch up if we have time, or will jump into clearing the table if we have other commitments.
The hour before bedtime consists of couch time, of reading time, of teeth brushing and of bedtime stalling. We pray for others and for what we're thankful for and for a good night's rest and a good day tomorrow.
There are days where I wish I could outsource some of the menial tasks and there are days where I wish there were more hours in a day but there are no days where I wish to be anywhere else or with anyone else or doing anything else differently. It's a good place to be.
comment via Facebook
comments