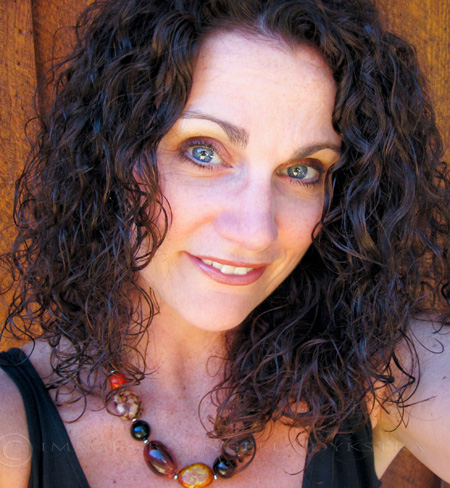 I'm in New York City for my fifth (!) BlogHer conference. It's my second time in NYC and if you've never been here, you must come. It's like nothing else.
Many people have written tips about attending the conference, but I don't think I have any advice other than have fun, and hug your friends. Instead, I'll take a few moments to introduce myself to people who might have made it over here after the conference.
My name is Angella. Mrs. Angella Dykstra if you are being formal, Angella Moran if you are old school. Ange is reserved for friends and if you call me Angie, I can only assume that you have a death wish.
I apparently talk with my hands. I say, "apparently" because I have no recollection of ever doing so. There have been, however, many knocked-over drinks and one fried laptop that make me think that there may be substance to this theory.
I am an introverted extrovert. What does this mean? It means that if I am in a large crowd of people I know I will talk and talk (and talk and talk)(while "apparently" waving my hands) for hours and hours (and hours and hours). I then need to balance all of that ON TIME with alone/hanging a few good friends time.
I prefer appetizers over chocolate, wine over beer and Rick Mercer over Jon Stewart. (That last one is pretty much a draw, but it is my civic duty to root for the Canadian.)
I laugh quickly and loudly. I am easily amused, yes, but I appreciate good humor. I also feel like laughter is sitting right below my surface, ready to bubble over, and I love to let it flow.
I still feel like the high school me with acid-washed jeans, bangs the same length as my face and navy glasses with frames so big they reached my eyebrows and with lenses so thick you could start a fire in mere seconds. You think I'm kidding? I am so not.
As for the conference, this is my fifth time attending and every year has been nothing but wonderful. It's a chance to see friends of yore and meet new friends and share a camaraderie with people who also like to tell their stories on the Internet. You feel like you are with your people, much like I'm sure that Trekkies feel when at a Star Trek convention, except that there are no costumes. Usually.
I guess what I want to say is that I am just like you. But maybe a little bit different. I blame my parents. If you say hello I will say hello back and probably hug you. I may not make the first move (Twitter avatars are SO TINY – I may not recognize you) (That happened to me TWICE last night) but gosh, I love when people talk to me so I don't feel like I'm back in ninth grade hoping that someone will ask me to dance.
Speaking of dancing, it's one of my favorite things to do, and the BlogHer parties are the only time I get a chance to. If you're looking for me at one of the parties, check the dance floor first. My daughter Emily shares my love of dancing.
If there are any couches at the parties, I'll have to try out some of her moves.
So, yeah. I am outgoing but shy, flawed but authentic, excited but nervous. Say hi if you see me, if you could.
***I recently updated my About Me page if you want more details on, well, me.
comment via Facebook
comments