No, I'm not referring to my disdain for fall (shocking, I know); I'm simply referring to the color blue.
This past week has been hard. Hard for me, hard for Matthew, hard for the both of us. A lot of it has to do with that wretched point in time known as SEPTEMBER. After a summer filled with family vacations and solo excursions and trips to the beach we are suddenly smacked in the face with school and full-time employment (for the both of us) and extra-curricular activities (Ballet starts on Saturday. WHEEEEE!) and we haven't hit our stride yet. We're limping along and doing more tripping than walking and the thought of actually moving forward is but a dream.
I left work early yesterday because Matthew had a staff meeting and our regular babysitter is out of town and somebody had to pick the kids up from school. I got everybody home and situated with a snack and their favorite show (don't judge me) and sat down to do some of my other work.
But then.
I remembered when I did that photo post inspired by the color red. I popped my 50mm lens on my camera and took fifteen minutes to look for the color blue. For blue is my favorite (red is a close second) and I needed a pick-me-up. This is what I found:
Faux "old-fashioned" tins that now serve as sandbox tools for scooping sand.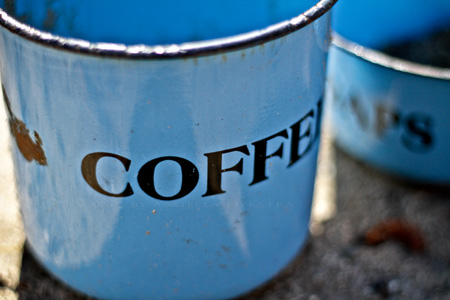 My watering can.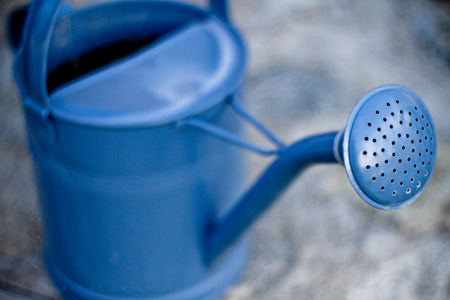 A window pendant that my friend Karen bought me; it hangs in my craft room window.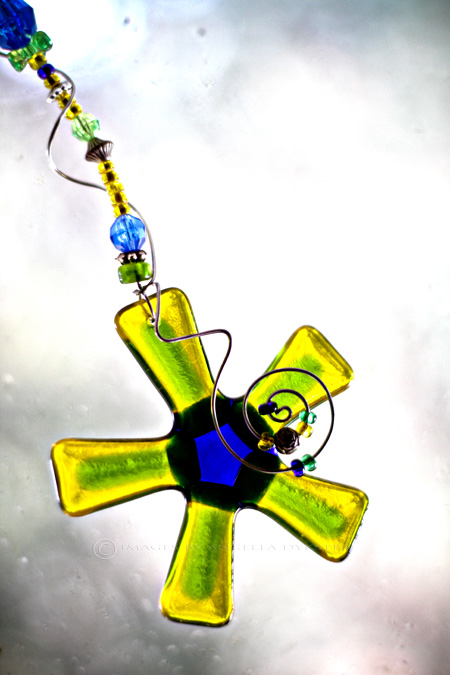 Whilst in the craft room, I took a shot of this blue tin that I use for storing ribbon.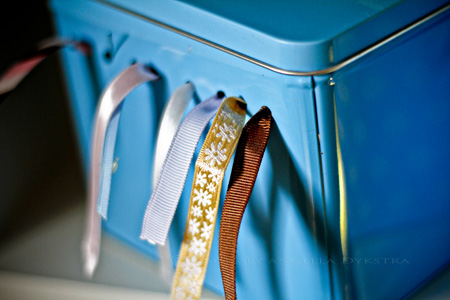 This bath oil bottle is in the window of my en suite bathroom.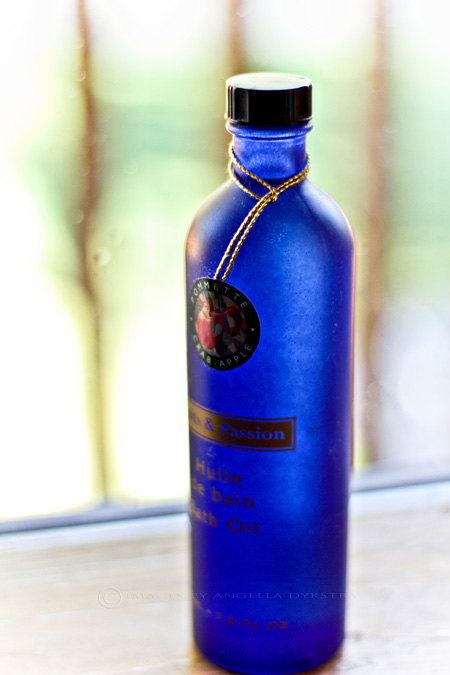 My friend Karen (same one) made this for me in a pottery class years ago.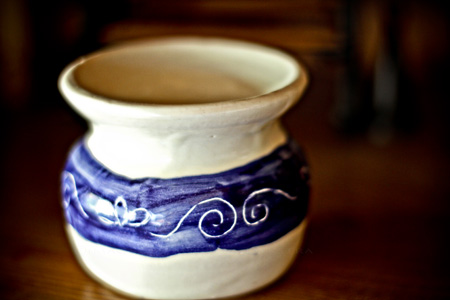 My favorite pen to write with (I have all of the colors) (Brenda clued me into their existence.)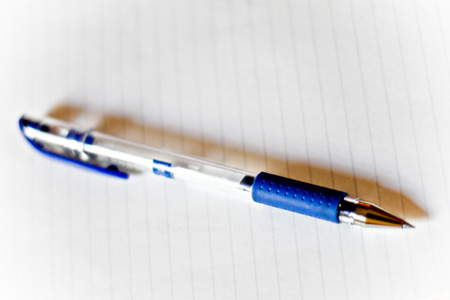 The quilt on my (king-sized, pillow-top) bed. It's as amazing as it sounds.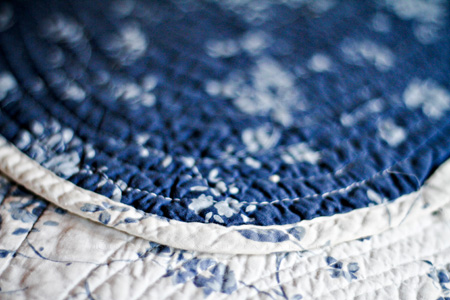 I bought this bracelet on a whim last year and love it.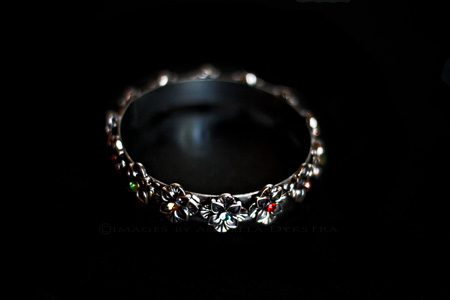 This necklace is my favorite.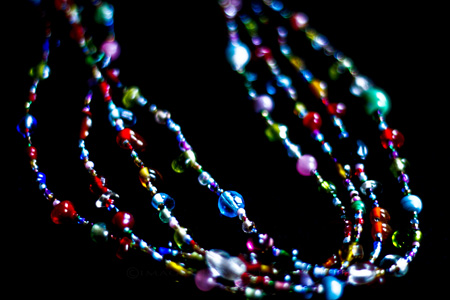 I had seen it (amongst others) at a jewelry party and was torn. I brought home another. Matthew caught wind of another jewelry party close to Mother's Day, brought the kids, and they picked out THE ONE I LOVED. We were meant to be together.
I may have one hundred things to do…but I will always have one hundred things to do. This was something that I did because I felt inspired and felt like "wasting" (Ha!) the time to go in search of blue.
The next time I start whining about being "blue", tell me to grab my camera and go "waste some time". It's most likely what I need to do.
comment via Facebook
comments