In the months leading up to where we said goodbye to Kitty, the kids were fully aware that it would be happening. They could see how sick she was and they were very sad when we talked about it. Being kids, though, they would then ask, "When Kitty goes to Heaven, can we get a kitten?" They're not heartless — at all — they are just used to having two dogs and two cats (and fifty chickens) and they think that is what is 'normal' for our family. They've also never had a kitten. We got Kitty when she was six and two birthdays ago Graham got his wish for his own cat — Chica, who was one when we adopted her and who is the cat version of Thomas from Downton Abbey.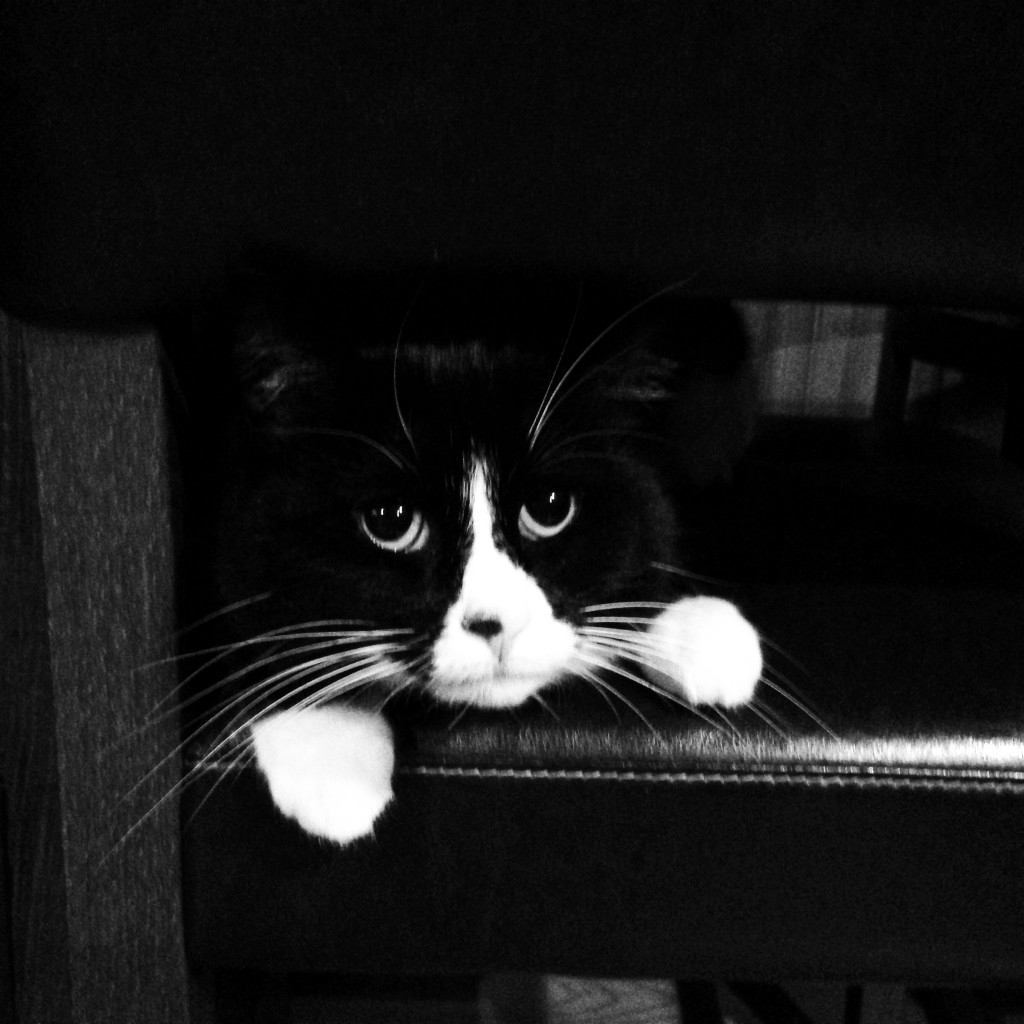 I told them that yes, we would get a kitten. The day after Kitty passed away, I asked them how long we should wait before getting a kitten. They responded in unison.
Three days!
(Up from the grave He arose! came to mind.)
I told them that I would keep my eyes open for a free kitten (Did you know that people list kittens for $600?)(SIX HUNDRED DOLLARS)(I can't even).
On Wednesday, Emily was home from school due to a nagging cough and I called her over to the computer to look at a free kitten that was listed. My two requirements were 1) FREE, and 2) a girl. The kitten was both, and I called the woman who listed her and we arranged to pick her up on Saturday. Emily did some happy dancing, cough be damned.
The owners of the Mom had been calling her Sunny because of the orange on her face and the kids thought that it was a GREAT name. I felt like I was an old Granny scolding a young lad (or Matthew)(He's two years younger than I), and Sunny didn't sit well with me. We spent some time Saturday night tossing around names and the kids thought that CoCo would fit. I wasn't convinced, and on Sunday morning I Googled girl names. My heart was drawn to the name Lucy. The kids agreed that she is totally a Lucy.
I'd like to introduce you to Lucy.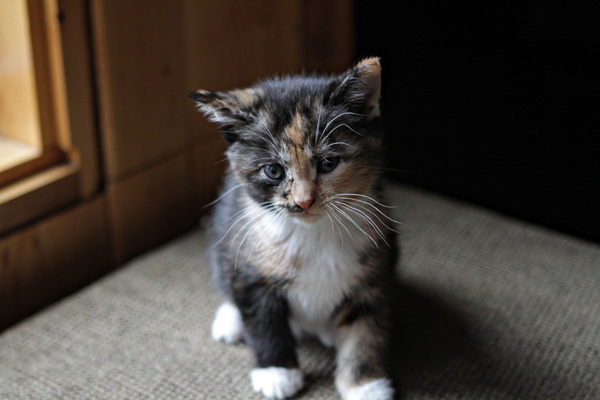 Isn't she the cutest?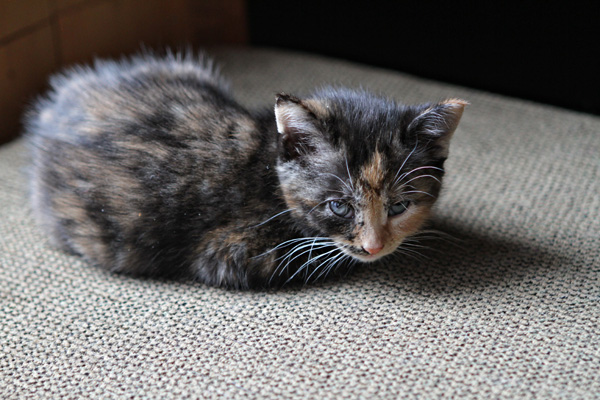 Yep. Totally the cutest.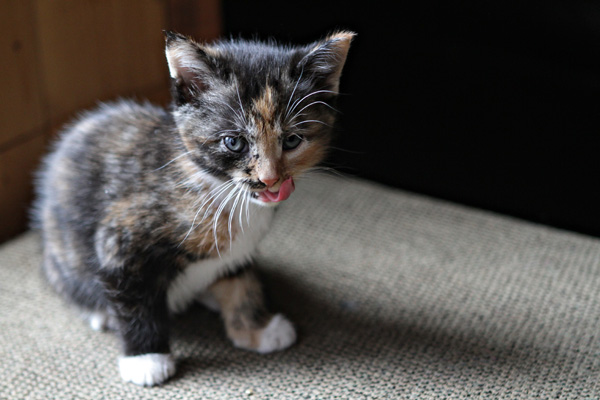 Diesel, our 100-pound Shepherd/Retriever cross, loves all living beings and wanted to make friends. Lucy wasn't so sure at first.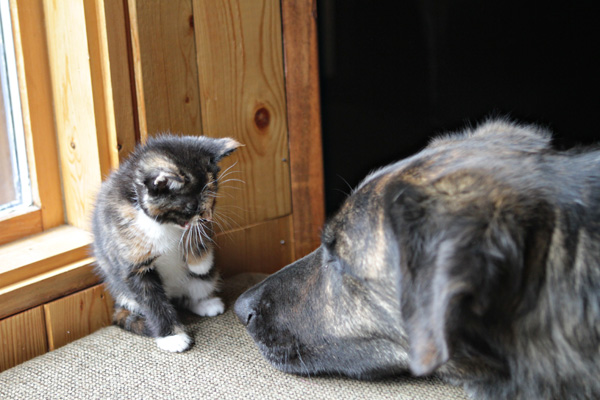 That's her, hissing. Like the badass she is.
Soon, they were besties and now Diesel cleans her on a regular basis.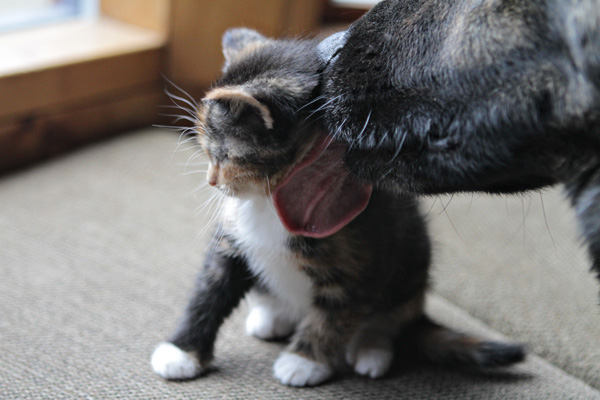 (She's been known to stand on her hind legs and tell Diesel to STEP OFF, via swats to his nose. Girl needs some space sometimes.)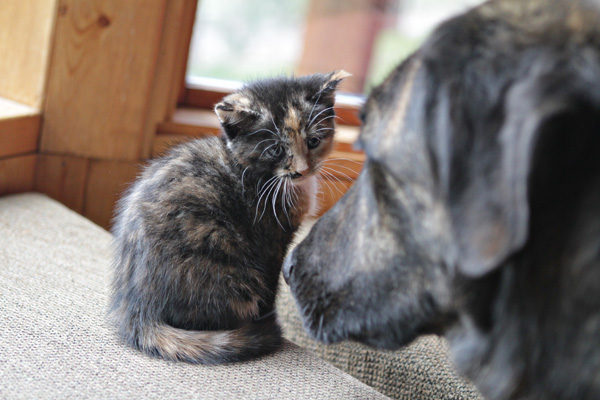 More kitten photos, you ask? HAPPY TO OBLIGE.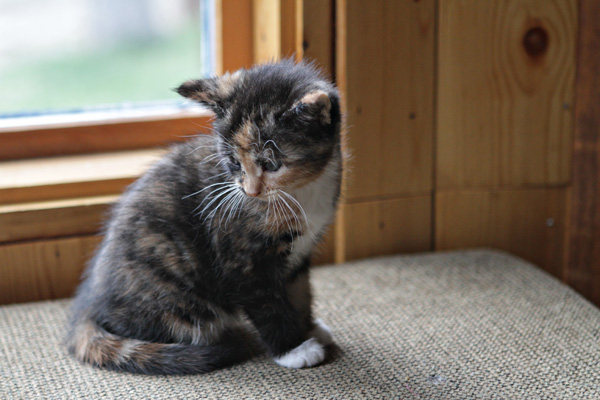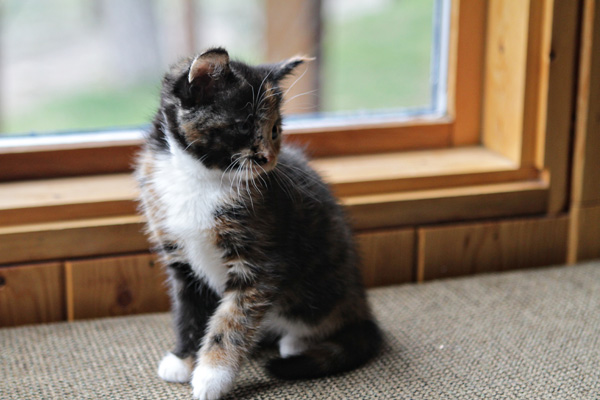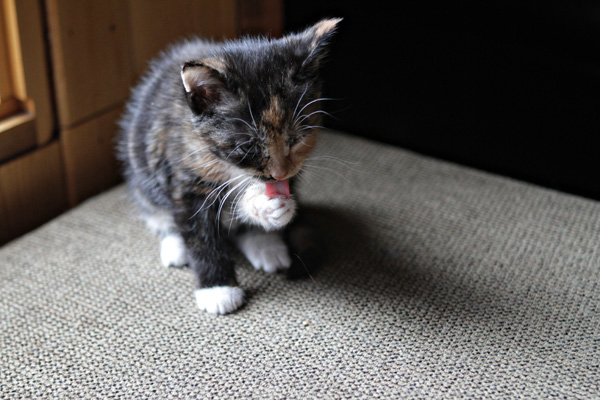 It's nothing but stereotypical that Matthew conceded to getting another cat — he is more of a "dog person" — and Lucy spends her nights wedged in the crook of his elbow while we sleep. Well, except for the hours between 4 and 5 a.m. when she wants to bound around our bed, nibble on our fingers, and Ninja-fight with my hair.
Kittens, man.
comment via Facebook
comments