Six Hundred and Forty-Five Days Ago, I gave birth to a baby girl.
After having two boys, and having four boy cousins on Matthew's side, we were pretty sure that we were into the testosterone side of living for the long haul. When the doctor and nurse both screamed, "IT'S A GIRL!!!", my mind was blown.  I wept openly with joy.
For while I have an irreplaceable bond with my boys, I wanted so very much to have a girl.  To dream dreams of ponies and of princes.  Of pink, and of purple, and of all things pastel.  Of rainbows, and of ribbons, and of ringlets of gold.
Except?
My baby girl was bald.  Seriously bald.  NO HAIR TO BE SEEN.
While I knew in my heart that she would not be bald forever (and that she was beautiful, bald or not), I sometimes wondered if she would EVER GROW HAIR.  Seriously.  I have doubted the ability of her follicles.
Lately, however, the follicles have finally stepped up to the plate.  IT IS ABOUT TIME.
Emily has been growing HAIR.  Not pansy hair, but REALLY THICK LUSCIOUS HAIR. Complete with curl. YES!
I have been working on her to let me do something that I have wished for since the day she was born.  On Sunday morning, my dreams came true.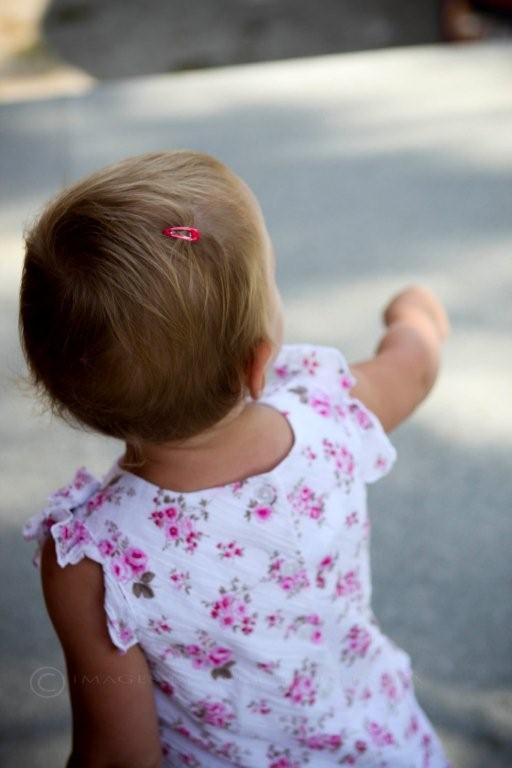 No, not the dress (Which is from the box of clothes that Ali sent me).  Do you see what I am so excited about? How about a zoom (on the girl WHO DOES NOT STOP RUNNING)?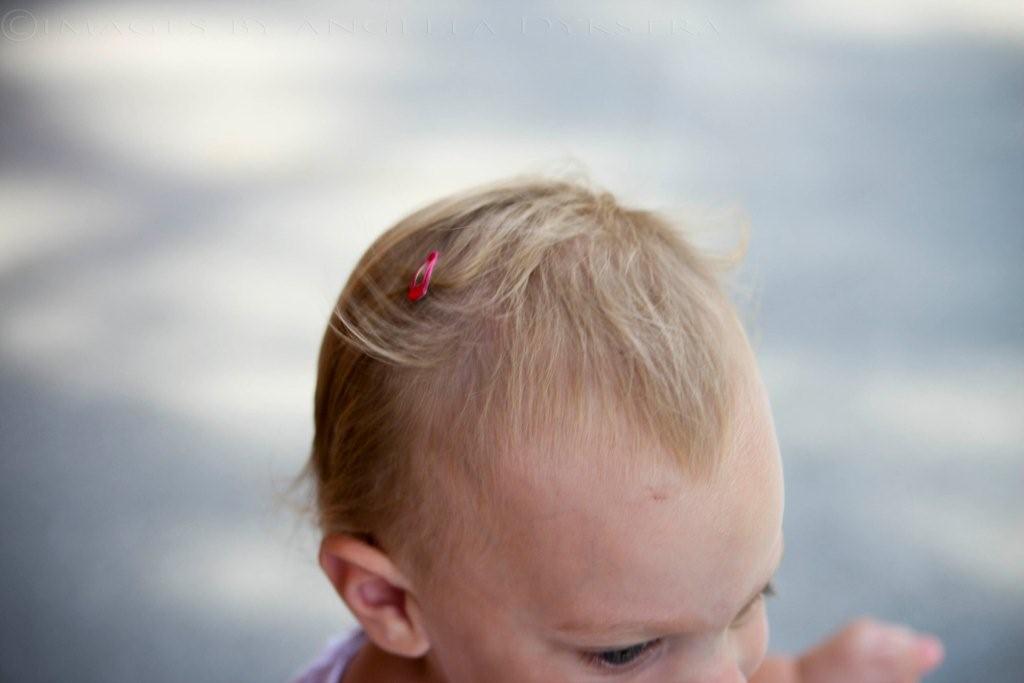 Still stumped?  I have more photos!  SHOCKING, I KNOW.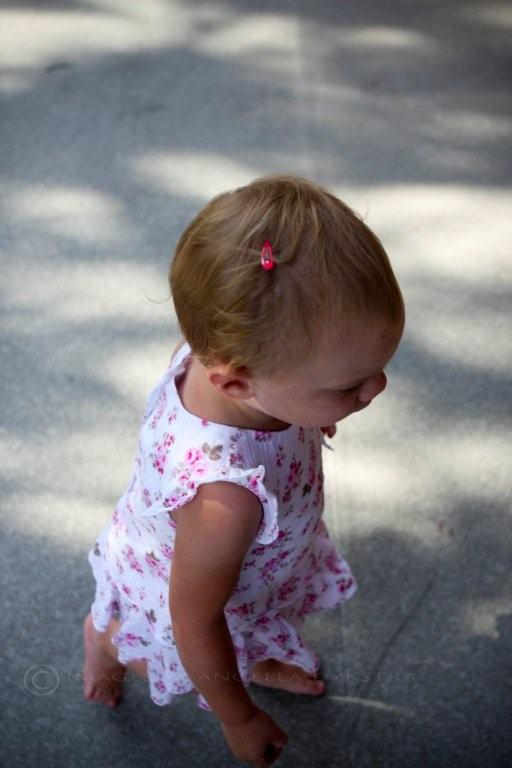 Do you see it?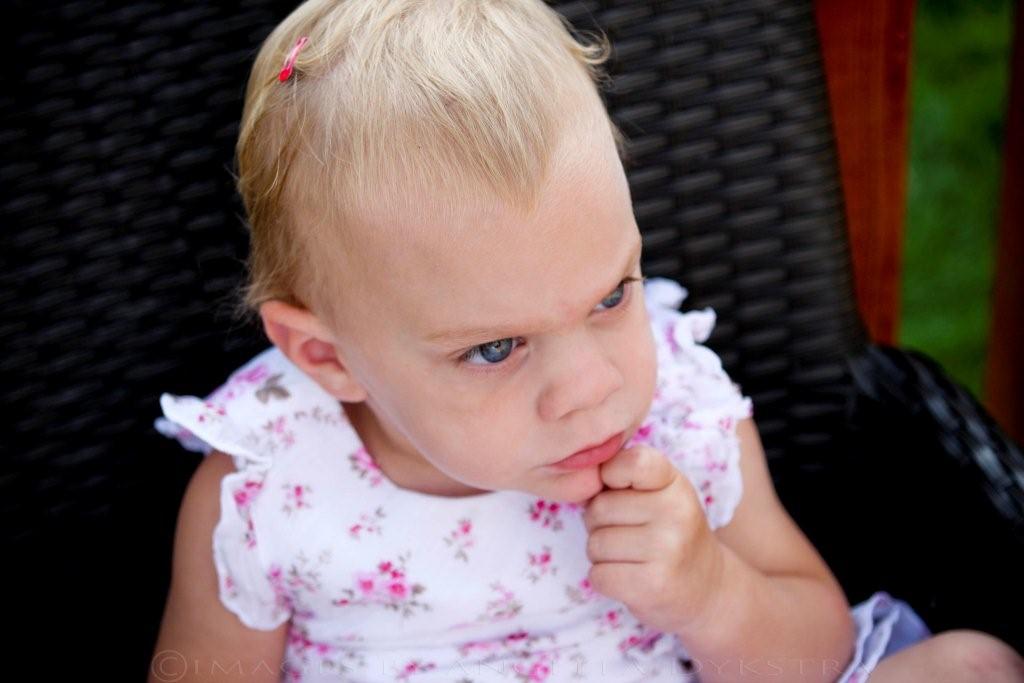 Emily is rocking the Sears pose in order to show you HER MINI BARRETTE.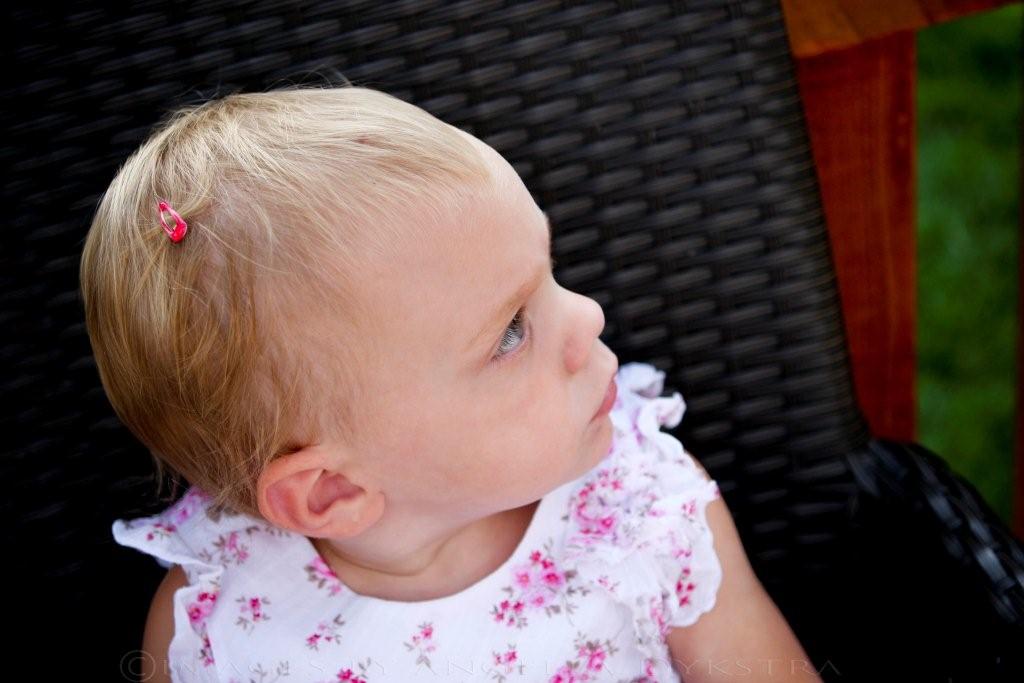 YES!  She has enough hair for a MINI BARRETTE.  I may or may not have done a happy dance.
She seems pretty happy about the whole scene as well.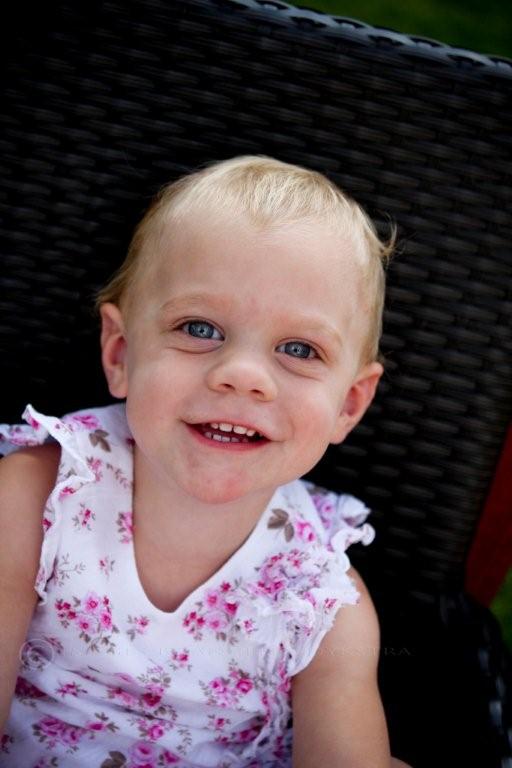 Before you know it we will be dealing with PONY TAILS and BIG BARRETTES and TANGLED CURLS.
I can't hardly wait.
comment via Facebook
comments