I am the mother to three young children. My oldest is five and a half, so beyond that age? I am clueless.
I am, however, a bit of an "expert" in the Under Five category. Not for your kids. Nope. Not going there. And not really for my kids either. I have had three children, and the fact that they are all so utterly and completely different proves that I am no expert whatsoever.
What I am an expert in is the "stages" that my children go through. Let me tell you what I mean.
The first six months of my children's life was amazing. Sweet, soft, silky newborns. New babies are miracle. So squishy and loveable to boot.
Except that it is not my favourite stage. It is all full of concern and worry. Are they eating enough? Too much? Are they sleeping enough? Or too much? (Emily was the uber-sleeper. I always sometimes worried that maybe she was sleeping way too much. That much sleep must be something I should worry about.)
SERIOUSLY? She slept. AND WAS HAPPY. But still, I worried.
My favourite baby stage is when they are sitting unassisted. They are immobile, and you can scatter toys around them and they are happy! Yay! Happy, happy, joy, joy…
Then they start moving. Which is good! They move around, getting to where they want to go. The yelling and screaming are (somewhat) abated. They keep growing and moving and exploring. It is great.
I am currently back in a stage which I abhor. The not-done-napping-but-up-too-late stage.
Both boys were done with the "afternoon nap" shortly after their second birthday. It is not that they did not want one. I just did not give them one. Why?
Because I like an early bedtime.
Some people have no problem keeping their kids up until all hours of the night. Good for them. Really. I (and Matthew), however, like our kids to be asleep between 7 and 8pm. That gives us an hour or two to have some kid-free time to work in the shop or edit photos/write a blog post.
*HI*
The kids then wake up (or are woken up) by 8 in the morning. It works for us.
The issue we are having lately is the whole nap deal with Miss Emily.
She would sleep all afternoon if we let her. We have cut her nap back to two hours, and that has worked. Until recently.
Now, if we let her sleep two hours, she is up until about 9. Which sucks. And blows. I am not a night owl by any means. I need my kids in bed at a decent hour so that I can have some "me" time that does not occur after midnight.
She still needs a nap, though, or she gets quite grumpy. Even more that usual.
It is that awkward needs-a-nap-but-not-too-much stage. It is lame. I don't like it.
Good thing she is so cute.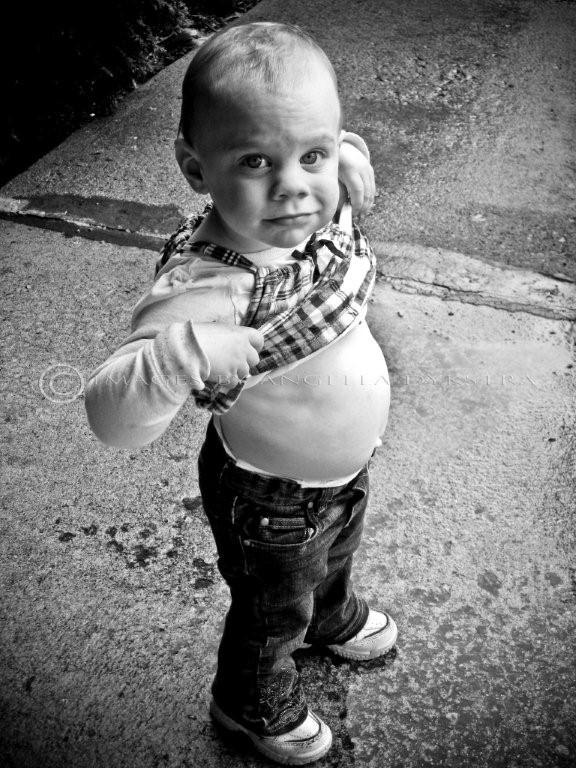 Did you know that she has an "outtie"? Now you do.
comment via Facebook
comments