I took Tuesday off of work as it's pretty quiet (Calm before the storm, April will kill me dead, etc.) and Matthew has been going a little bit crazy this spring break trying to work from home while meeting the demands for breakfast/snack/cuddle/lunch/toy rights mediation/snack/dinner. I'll spare you the details of how it took him ten minutes to clean our four-year-old after she exploded in the toilet and after "wiping" somehow managed to get poop all the way from her armpits to her knees.
Oh. Sorry about that.
I was happy to take the day off and hang out at home with my monkeys. I had thought that I would Get Stuff Done but instead I sat with them and watched Diary of a Wimpy Kid on Netflix (We finally! installed it on the Wii)(Love it) and made yogurt smoothies and I cuddled in a chair with my baby girl (aka Poopsilicious) and took photos. Many, many photos.
The snow has melted, the sun is shining and we were OUTSIDE. Fresh air and sunshine can take my mood up ten notches (twenty, if my hormones aren't doing their monthly dance) and, well, we had a pretty perfect day.
We live in the sticks (in a mountain range, to boot) and so we took the dogs on a hike up the "hill" (read: 30 degree angle) and felt pretty accomplished when we got to the top. I had to take a photo of my little hikers, of course.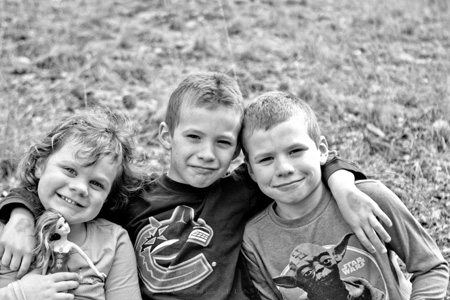 I also had to take one of the four of us. The first rule of Instagram is that there is no Instagram. Wait. That's not right. Life would be sad without Instagram.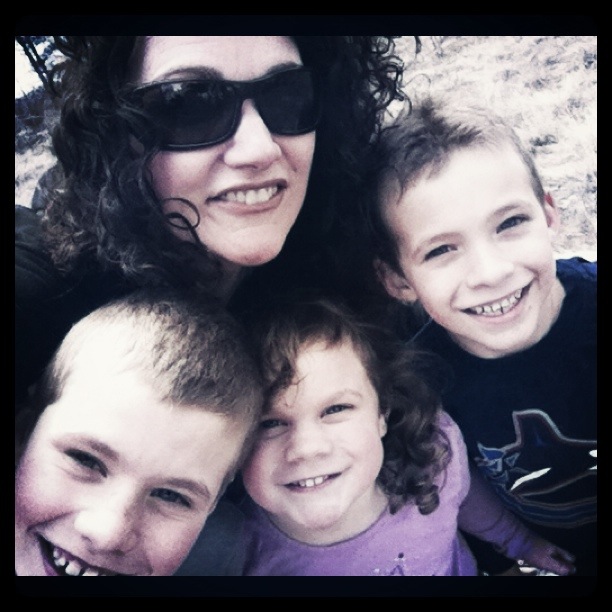 I love those three so much that it really does hurt.
We survived the hike back down the hill, despite the incline. My shins are screaming today but no pain, no gain. Or something.
The next thing I knew, the kids had started a game where they would run at the swings and "fly."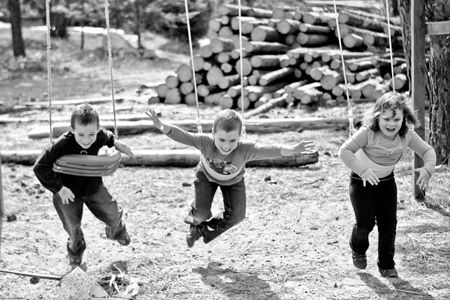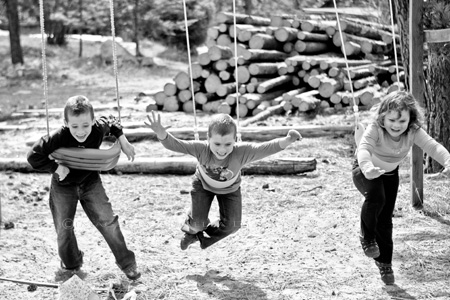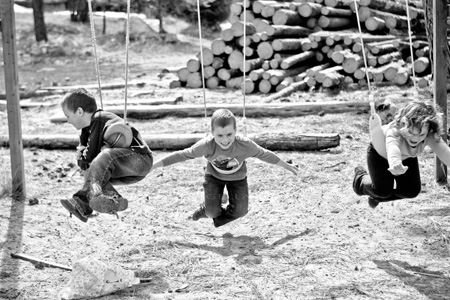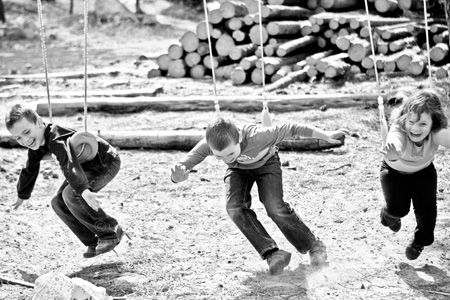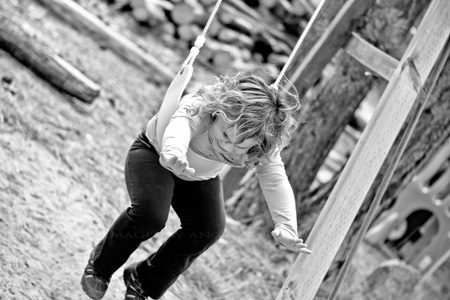 (More on Flickr but you have to be a "friend" to see them. I've had more "take me to the kittens" episodes lately and am playing it safe.)
Sunshine and fresh air and no jackets and 99 (!) photos taken and, yeah. It was exactly what I needed.
*Post title courtesy of the fact that my children were singing said song as they would run and jump and fly.
**They know the song lyrics so well because they recently discovered a box of old VHS movies that were given to us by an employer of mine when I was pregnant with Graham (we still have a VCR)(!) and they've watched Space Jam a number of times.
**Yes, Space Jam. Michael Jordan may have been my basketball playing/loving husband's hero but Space Jam is not one of his favorite movies. Hoosiers, however, is.
comment via Facebook
comments