I don't know about you guys, but our last three days have been crammed with (fantastic) activities from dawn until (far past) dusk. I've taken over 500 photos, acquired a dozen or so mosquito bites, and laughed hard and long many times over. I don't have time to process it all quite yet but I wanted to share something new to bump down that last post, lest I look like a comment junkie.
(Side note: You guys are amazing. I mean, I knew that, but you kind of blew me away. I had written that post in honor of two friends of mine who were discouraged. They wrote posts on the same topic after mine and were duly rewarded with some comment love. I really didn't expect to see so many of you say hi, which is yet another case when surprise me when I least expect it. Yay, Internet!)
I thought it might be fun to start with the end of the weekend because it's something I can share without having to process 300 photos and it's REALLY COOL. Or, BARF-INDUCING. You decide.
I've mentioned in passing that Matthew works part-time at our church. He is not a Reverend or anything (My lifelong dream was to not be a Pastor's wife), but he works with the Children's and Families ministry (Read: Sunday school, et al). The woman whom he is taking over for has retired after sixteen years of pouring love into thousands of kids (including mine) and this weekend was the one that worked out to have the big farewell party. After morning service (where many tears were shed over the tributes to her), we headed to the park down at the beach.
There was a bounce house, a water park, hot dogs and hamburgers, chips and juice boxes. There were more laughs, more camaraderie and, yes, more mosquito bites.
Matthew arranged for a friend of ours to bring a big truck so that I could take an aerial view of those that managed to make it even though it was Father's Day. By "big truck" I mean, "a bucket truck that would carry me TO THE SKY".
I'm not even kidding.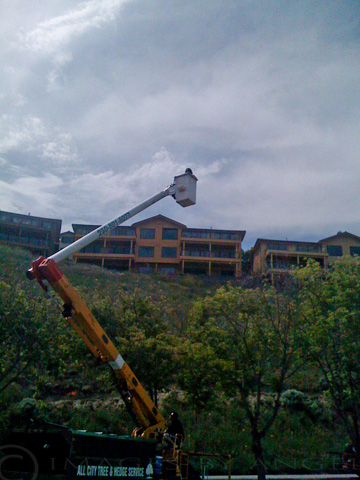 I wasn't at all afraid while putting on the harness, climbing in or as we started the ascent. That is, until the bucket would stop abruptly and SWAY BACK AND FORTH.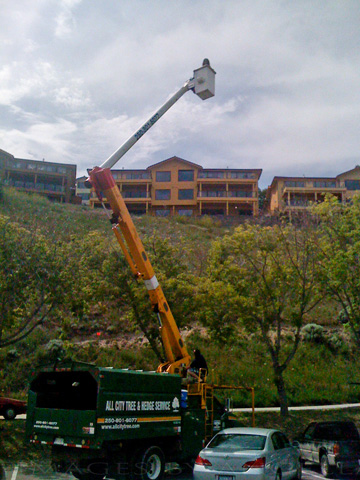 Each time that would happen I would do the slow-motion head shake. Because SERIOUSLY.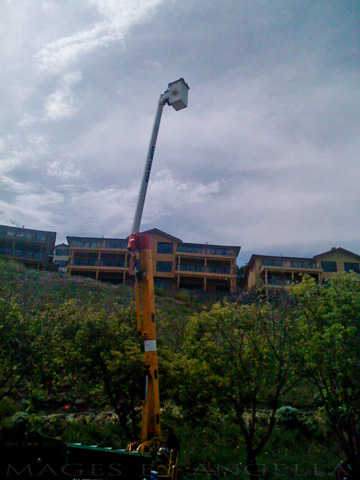 That's me, SIXTY-FOUR FEET off of the ground.
When the bucket wasn't doing the crazy-sway, I was fine. I even managed a princess wave, a curtsy and oh yeah, the photos.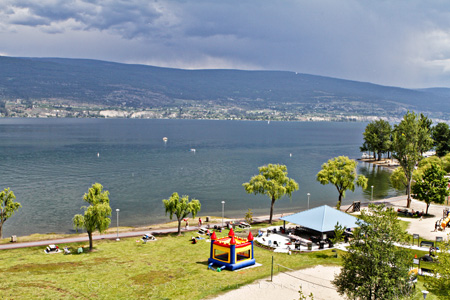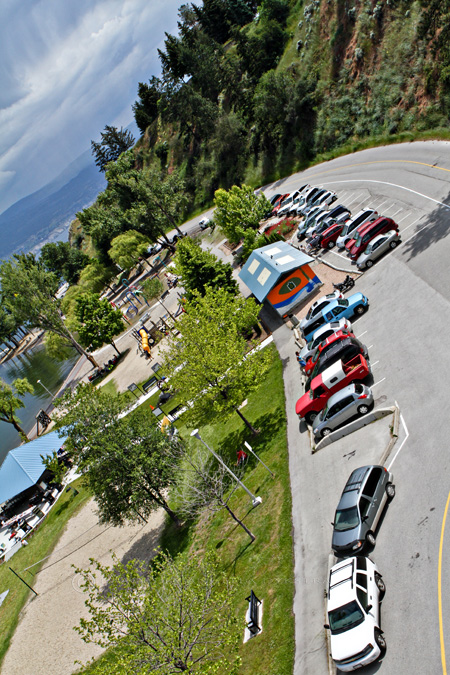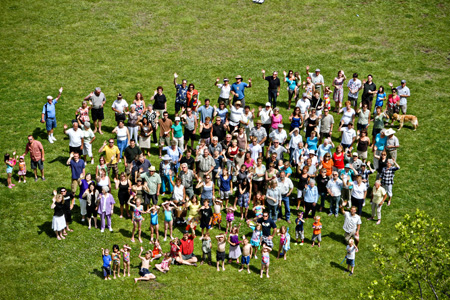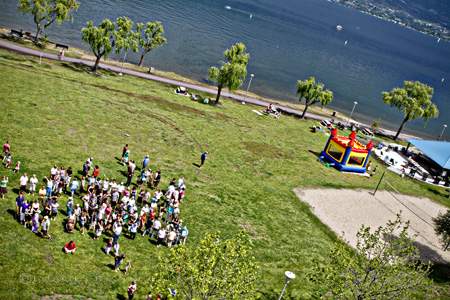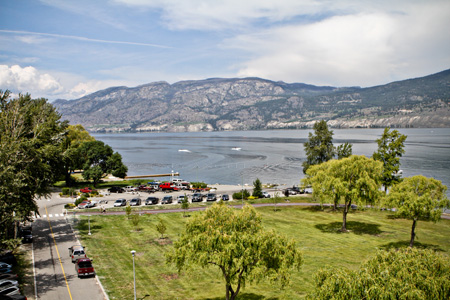 The rest of the day consisted of a dinner of steaks that had been marinating for two days, complete with pan fries and a wicked salad (if I do say so myself). There was also ice cream and time spent cuddling on the couch and watching Transformers for the fiftieth time.
I can't wait to tell you about the rest of our shenanigans. Soon. Ish.
comment via Facebook
comments