I don't know how many of you have been around for five years but way back then, we owned a cabin. The back story: The summer before we had attended a wedding out of town and while sleeping in a hotel room with a toddler and a pre-schooler wasn't horrible, it wasn't a vacation. We thought that if we owned our own vacation destination, it would make for more fun. It did make for more fun, when we could get up there…and after we'd opened everything up and made it habitable. There was also maintenance to be done and mortgage payments to be made and, well. The next summer I suggested to Matthew that we sell the cabin. For the cost of one (or two) mortgage payments, we could pay for the five of us to go on vacations elsewhere. If we were still holding onto the cabin we would be obligated to spend all of our vacation time up there because we were spending a good chunk of change to pay for that little (the cabin was teeny, the lot, large) vacation spot.
He agreed and we sold the cabin at a premium (and paid down our house mortgage) before the market crashed. There have been so many times, especially when he was out of work and we were both on shaky ground work-wise, where we have been so thankful that we sold when we did. So, so thankful.
So, no, we don't own our own cabin. But we do have a tiny (TINY) mortgage and we're both employed and we've found a cottage that we rent that feels like our home away from home.It resides in Cannon Beach, Oregon.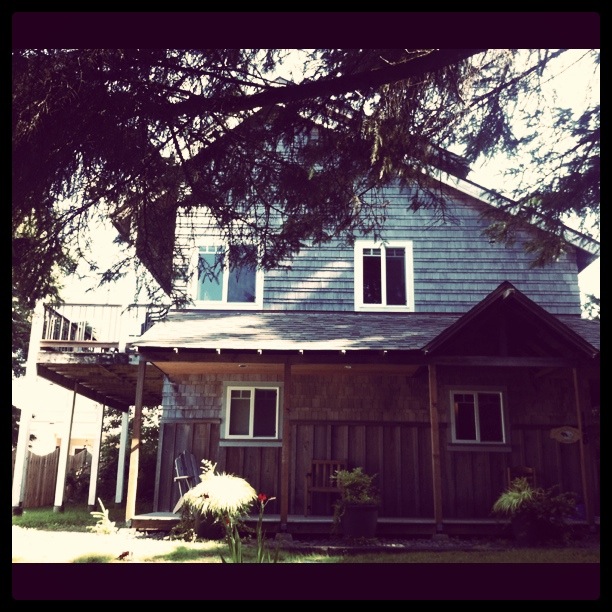 It's not ours, legally, but it's ours once a year.
I love living in the Okanagan, I really do. The desert climate and mild winters are a nice change from the non-stop rain that I grew up with. I spent twenty years on the north coast of B.C. (Highest rainfall in Canada!) and six years in Vancouver (Not better!) but the ocean, you guys. The ocean. I lived near it for twenty-six years of my life and I think that once you know it, it never leaves you.
We spent (two nights in Portland, and) four nights at "our" cottage in Cannon Beach. I took out my "big camera" a lot for the first time in a long time and it was good. I also took iPhone photos along the way and shared them, but in case you aren't an Instagram/Facebook/Twitter friend (or maybe, you are and are ignoring your computer in favor of summer weather)(As you should) here are some of my favorites:
Miss Kerri Anne met us for dinner in Portland and spent a night with as at the cottage. We love her. I'm sure you do too.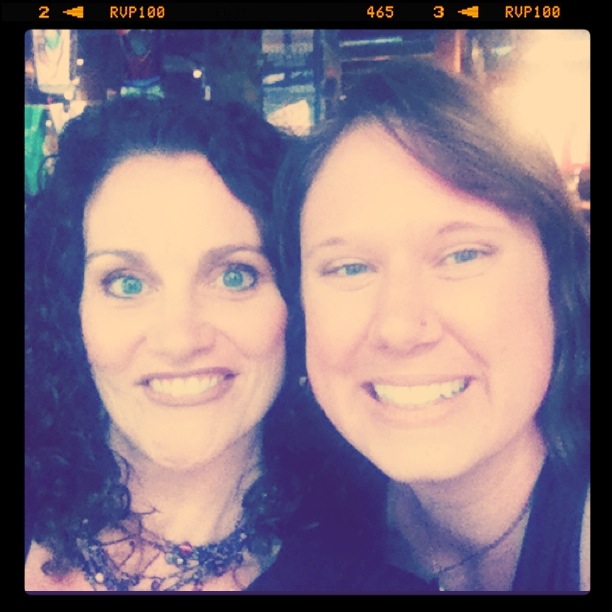 Day one at the beach: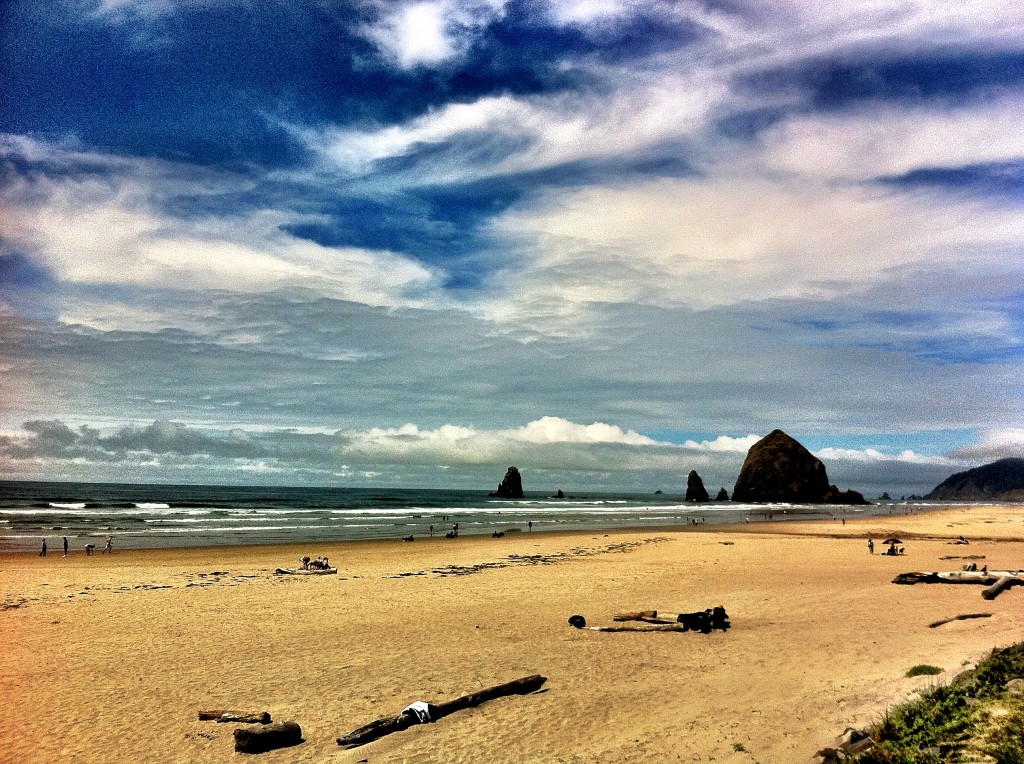 We had expected it to be like last year: Sunny, but cold. Jeans, shirts and hoodies. We wore the same this year and then ten minutes later we went back to the cottage to change into bathing suits and shorts. It was warm.
Our second day was cloudy and misty. I went for a run anyway and loved every minute of it.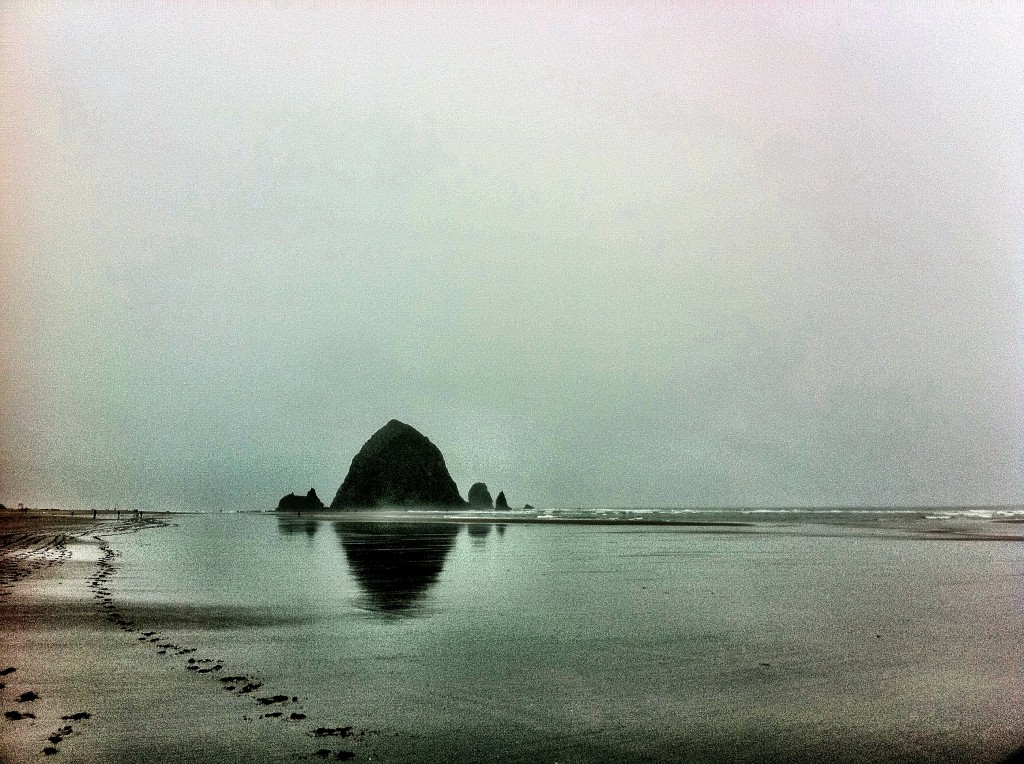 Miss Emily's silhouette.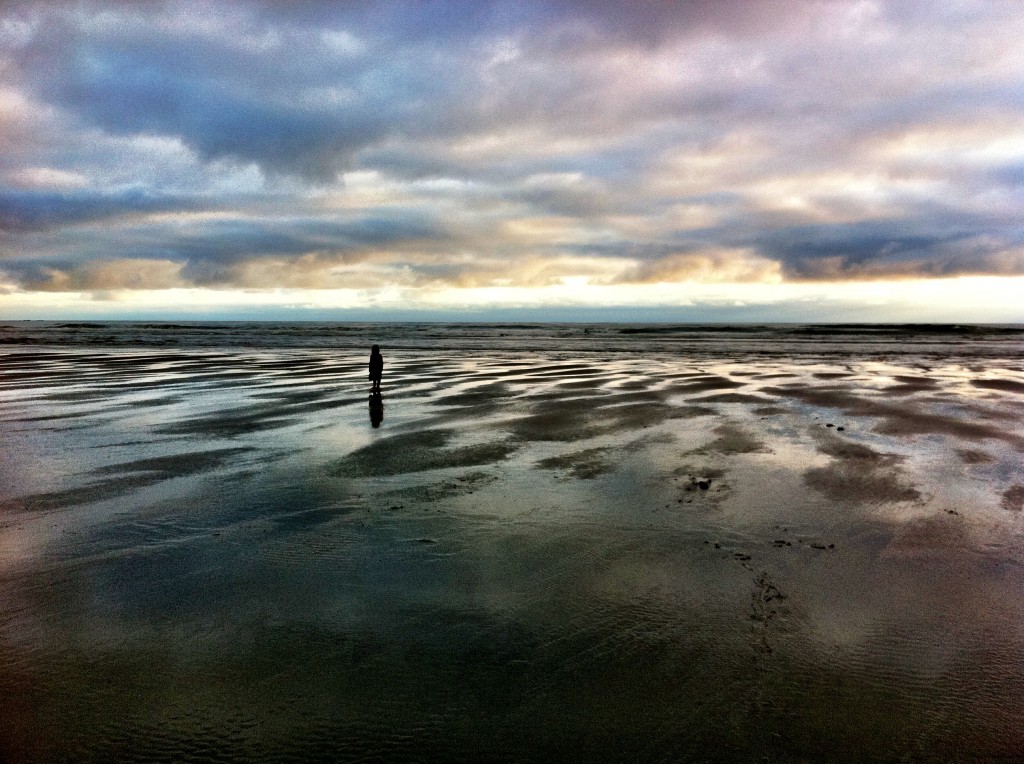 Kerri and my kids swam in the ocean. FULLY CLOTHED.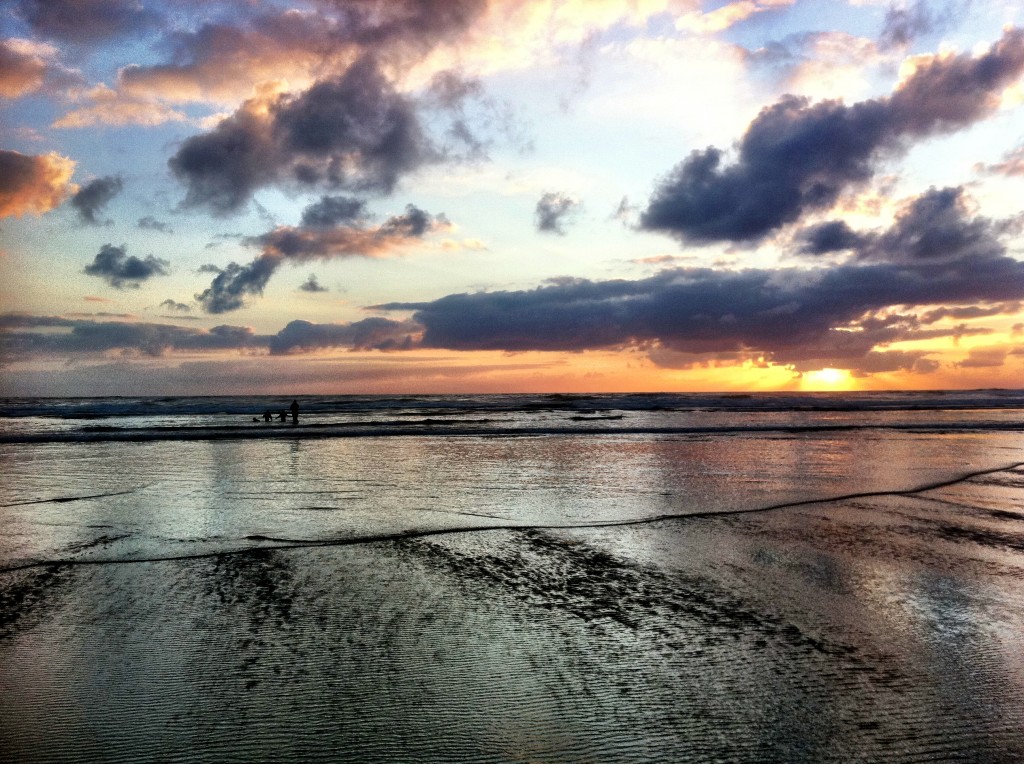 Post-dinner cuddles.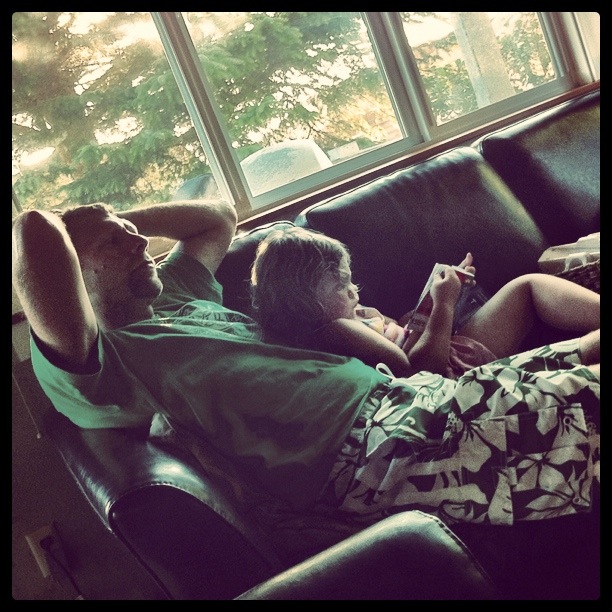 The view from far south (another morning run):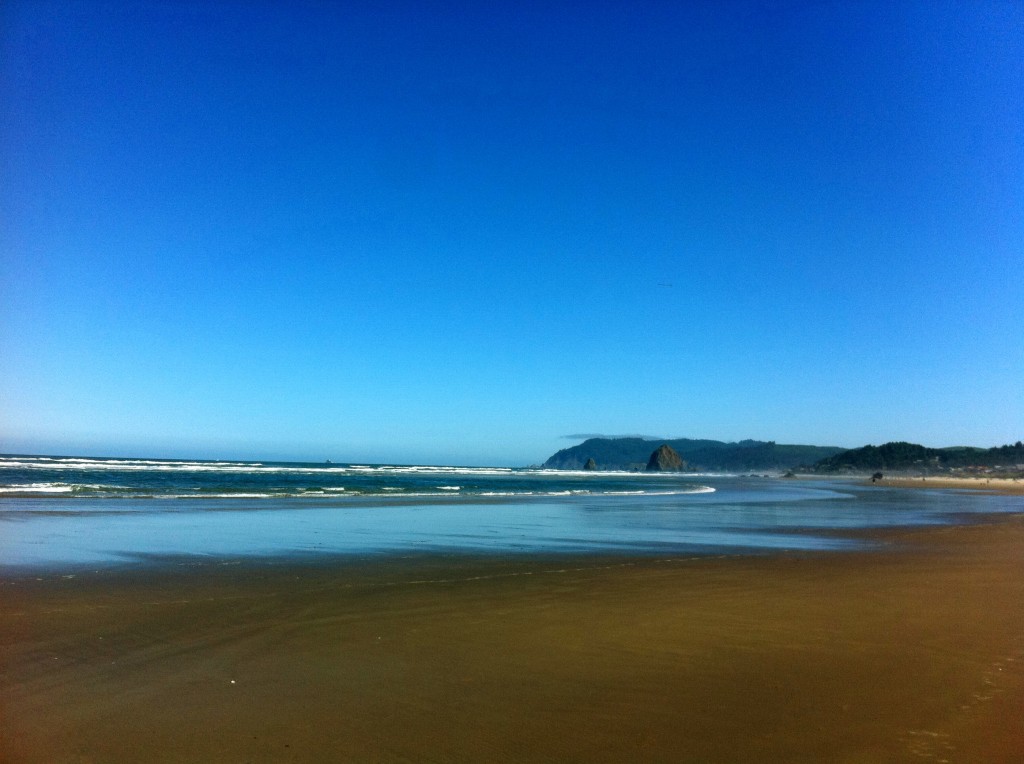 A few other favorites from the "big camera":
My three little fishes spent the bulk of their time swimming in the ocean.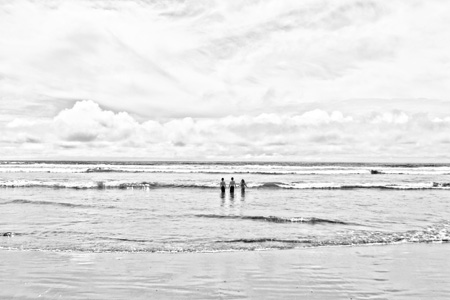 It was far too cold for me, but I'm just an old bat.
While the kids were swimming in the ocean and I was reading/talking with Kerri, Matthew went and built himself a friend.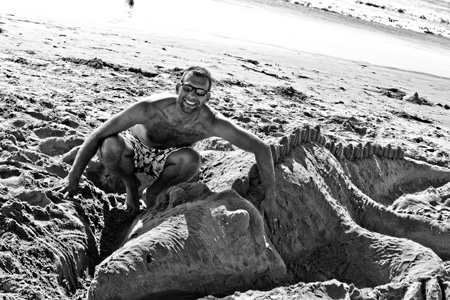 He got the slow clap from fellow beach goers when he was done. Later that night, when we went back to the beach to watch the sunset, someone had written AWESOME in the sand. Indeed.
Speaking of the sunset…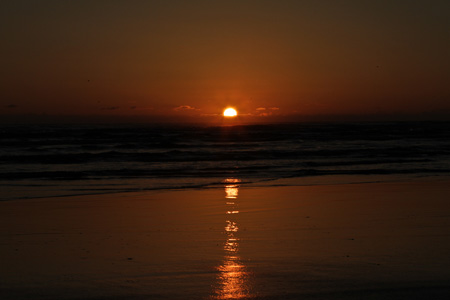 Seriously.
One last shot of the beach before we went back and hunkered down for the night.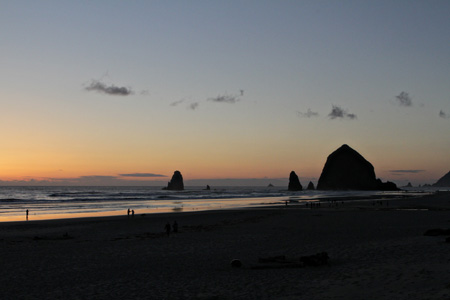 Our entire trip was AMAZING and the fact that our kids traveled TEN hours straight to Portland and TWELVE hours from Cannon Beach to home, with nary a complaint, means that they are the BEST KIDS EVER. I have told them as much, repeatedly. We've entered a Golden Age of no diaper bags, no toddler meltdowns and hilarious conversations and hanging out as people who like each other. I remember when a trip to Costco would set fear in my heart and now here we are, driving across one Province and two States, and enjoying ourselves. ENJOYING ourselves.
This is what vacation (and family) is all about.
*More photos are on Flickr, with more to be uploaded this week.
comment via Facebook
comments