I am sure that each and every one of you read Whoorl and her Hair Thursdays. The girl was in the NEW YORK TIMES last week! I am so very, very proud of her.
When she first posed the question as to whether or not she should start the series, I fully encouraged her. I did not, however, sign up.
This had nothing to do with what I thought of her ability to choose hairstyles. She is gifted in that regard.
The issue is my hair. I am limited with my options.
Let me show you.
I have naturally curly hair, that is thicker than all get-out. Seriously. It weighs about a tonne. No kidding.
I am actually quite thankful that I have curly hair. Why? Because for the first twelve years of my life, my hair was straight. No curls to be seen. I envied my sister Mel, for she had a head of corkscrew curls that begged me to pull them daily, just to see them spring back. My hair was 90% straight, with 10% frizz. See?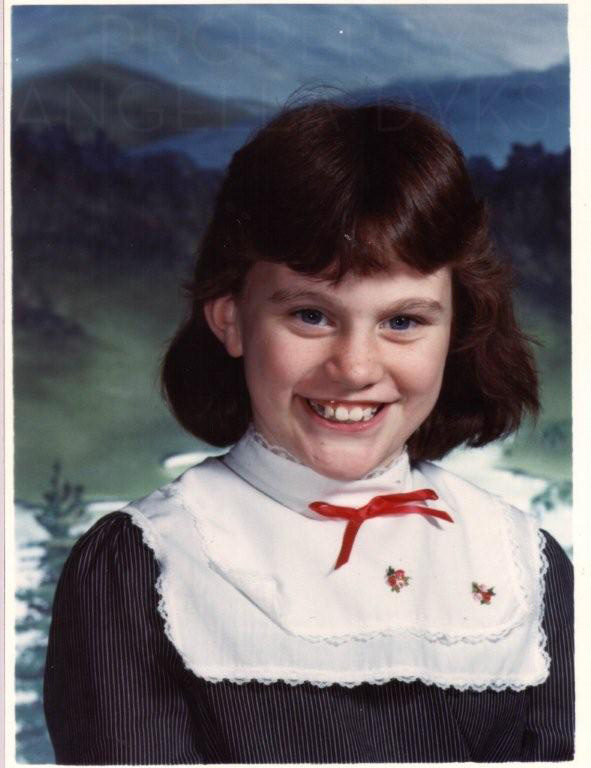 Oh, grade four. I was so cute(ish). Then grade five hit, along with the ten-year awkward phase.
Case in point, from grade nine (Posted before, because it is classic).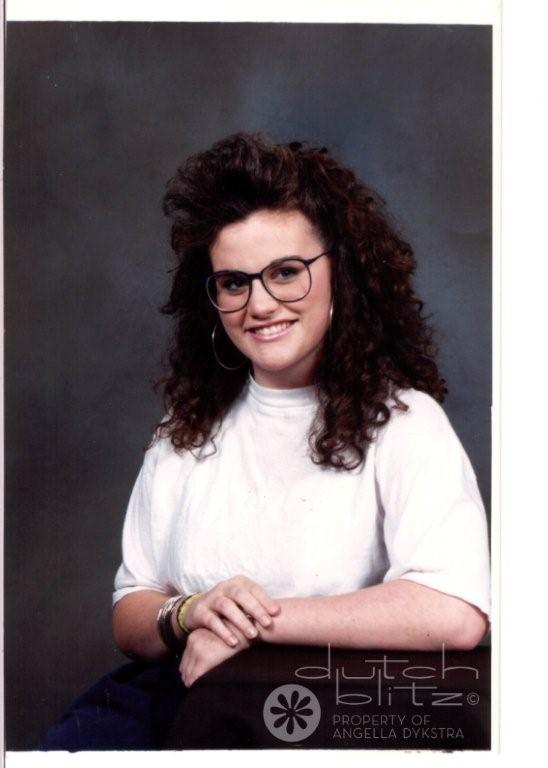 This photo also proves why I cannot do bangs. They stick up regardless of what I do. Add a little Ice Mist and BAM! Instant height.
I once bucked my hair off, to barely below my ears. The year was 1998. I was about thirty/forty pounds heavier than I am now.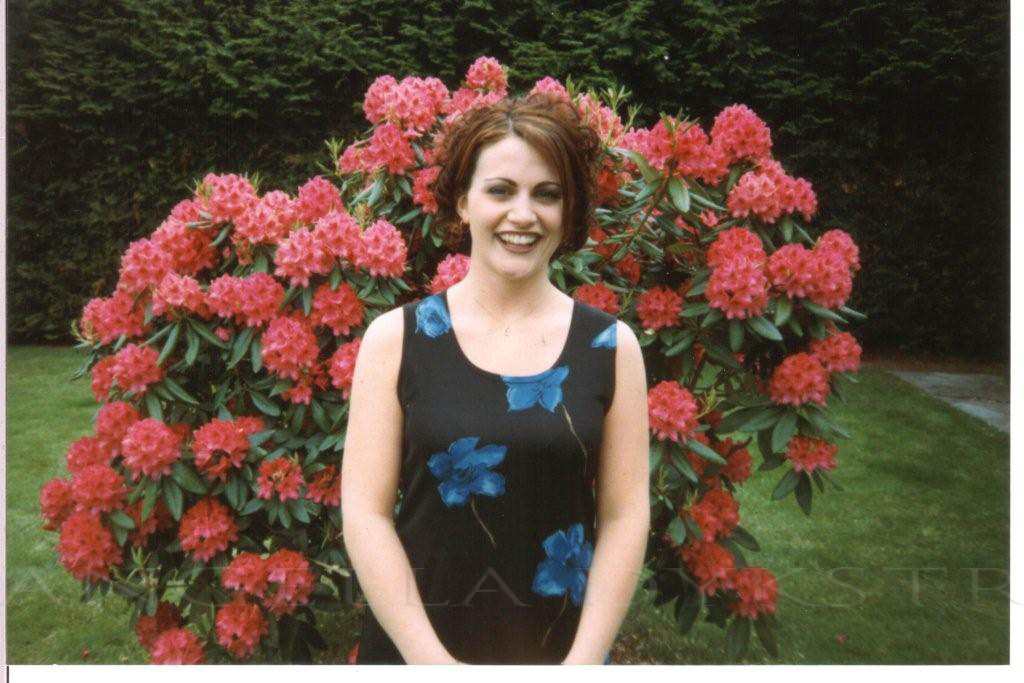 I was also apparently a fan of the mumu. IT WAS THE NINETIES. I refuse to take the blame for that dress.
I loved that haircut for about…a day. I promptly decided to grow it out, which was a (rhymes with) itch.
It got to a length where I could rock the "friends" hairdo, as it was the times I was living in.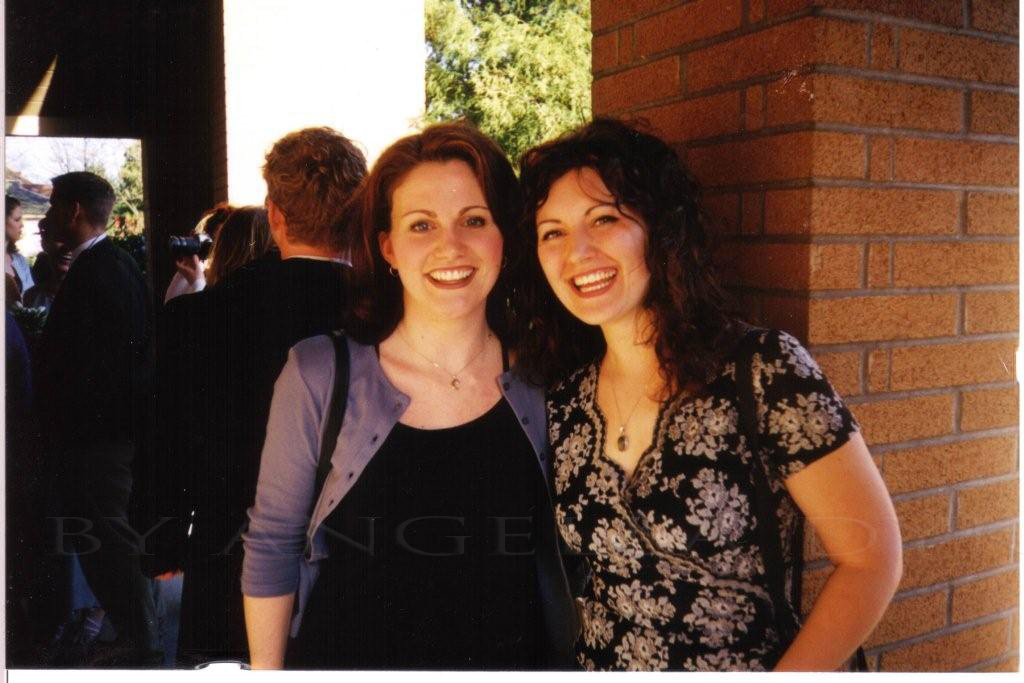 That is me on the left, and my friend (and college roommate) Tanya on the right. I was still a porker.
The hair finally passed the awkward length and I reverted back to the long and curly.
I got fit, met and married Honey and we had a baby. Graham. In my post-partum glory, I thought I should cut my hair. Not short short, but short. It was a bit shorter when it was first cut, but there were only about three photos taken of me that year. This gives you an idea.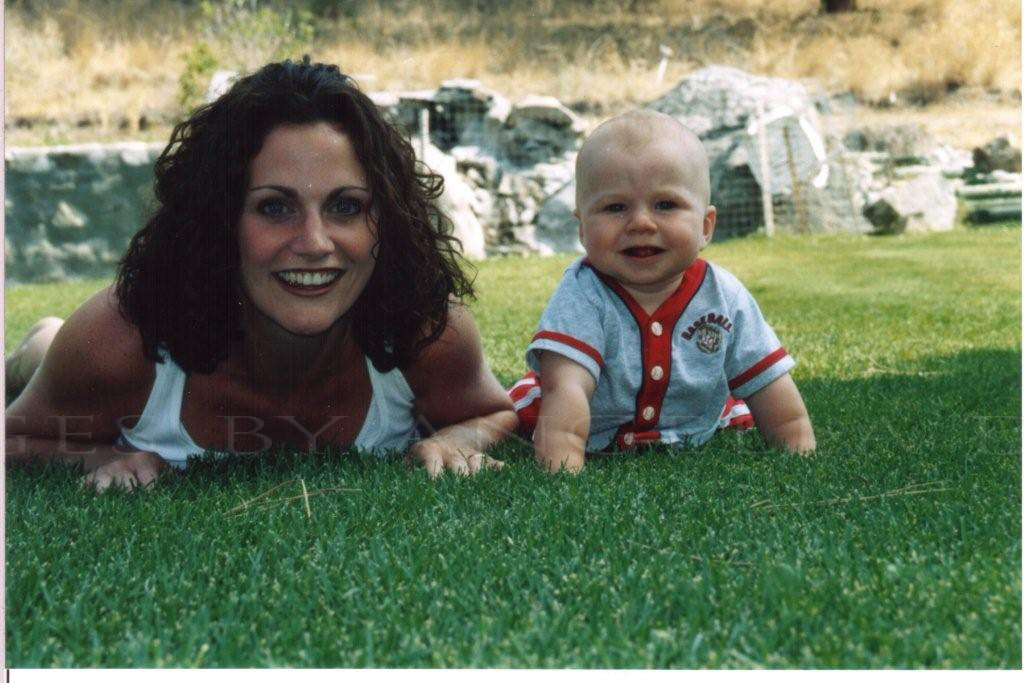 HOW CUTE IS GRAHAM?
Back to the hair.
I liked that length. Sort of. I felt cute. But not pretty. I vowed never to go that short again.
On the drive to my hairdresser's yesterday, I pondered my options.
Bangs were out.
Short short was out.
Straightening my hair every day? WAS OUT. I am lucky if I make it out of the house fully clothed and in my right mind. I HAVE NO TIME TO MESS WITH A STRAIGHTENING IRON. Besides, I tried "poker straight" a few years ago and aged twenty years in the matter of minutes. This face of mine? Needs hair with BODY.
I have done a variation of the same theme for the past five years. Long layers. That's it.
So what could I do?
My hair has gotten all funky lately. Blame it on hormones, aging, or the jet stream. Whatever the reason, the underneath layer of my hair (which used to be the curliest) is now the straightest. It was hanging there all straight and frizzy. Three inches below the curls. HAWT.
(Not)
I also found that the super long layers that I had in the front were not conducive for pulling my hair back and leaving wisps of hair around my face. The "wisps" were eight inches long. At least.
Also? NOT HAWT.
So? Jenny cut at least three inches of nastiness off of the back, and gave me some super short tendrils around my face. Those short pieces do not even reach my chin. When I pull my hair back, I have the curly-haired version of ponytail "bangs".
My hair is still layered, and longer at the back than what you can see at the front.  This photo does not give it justice, but I like my new 'do. A lot.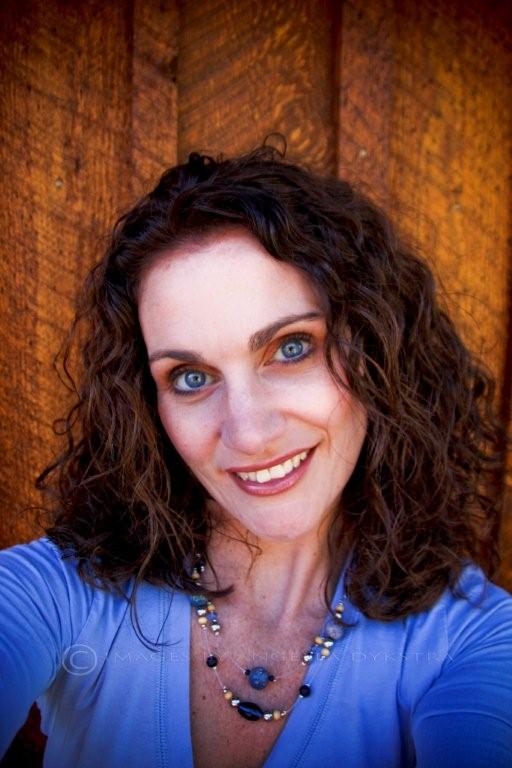 I feel lighter, fresher, and springier. Here is hoping the weather follows suit.
comment via Facebook
comments