This past Sunday a small group of my (beautiful) girlfriends descended upon the lawn of a home that is perched on a cliff overlooking Okanagan Lake, in order to celebrate the 30th birthday of our friend Amanda. You all know Amanda, I'm sure. She is the one who first told me what a blog even was seven summers ago. She's a beautiful blonde with a quick wit and a fantastic sense of humor. She is a social being, who includes anyone and everyone in any event that she's a part of. She is refreshingly honest, incredibly inspiring, and someone I hope to grow up to be like, despite the fact that she's seven years younger than I am.
Our friends Krista and Amie are both gifted in the party-planning arena and put their talents to work to help celebrate Miss Amanda. The added bonus: Amie and her husband Andy own and operate Wouda's Bakery in Penticton. If you're local, you know that they rule when it comes to all things tasty.
Krista and Amie pulled out all of the stops and made it a garden party to remember.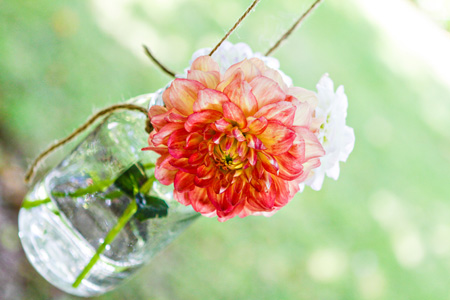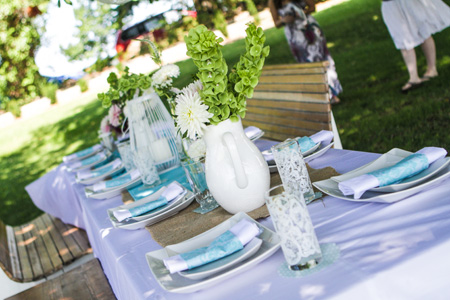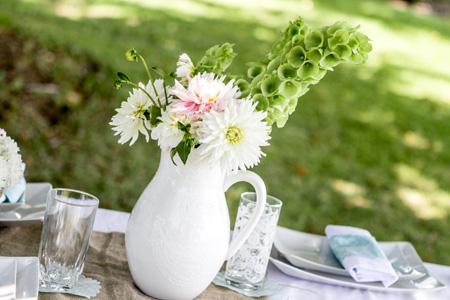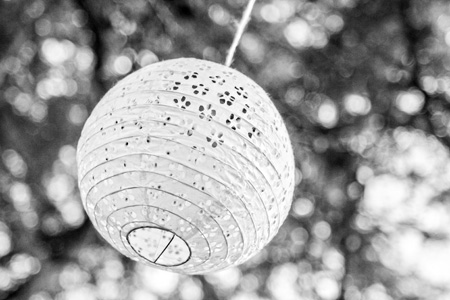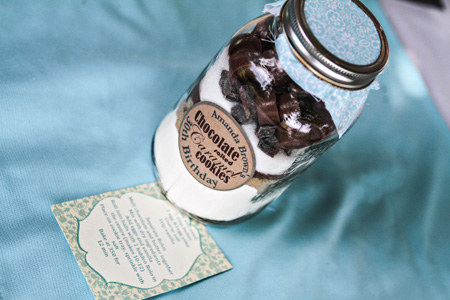 (More on Flickr soon.)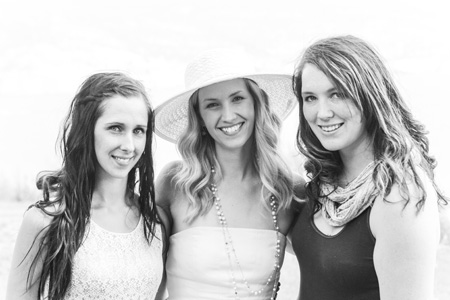 (Krista, Amanda, Amie.)
Amanda knew about the garden party, but what she didn't know is that our friend Christy was about to drive in, all the way from Pender Harbour.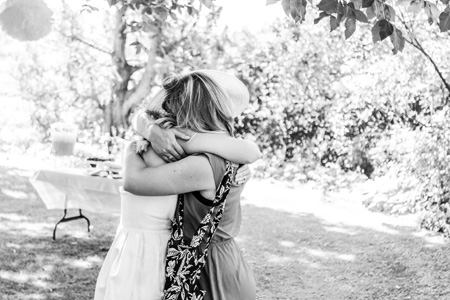 (There's a whole sequence of photos of them running towards each other. It makes me tear up every time I flip through that set.)
We sat at the tables, and ate the food, and just enjoyed the afternoon, sitting in the shade of that large tree while the lake breeze kept us cool.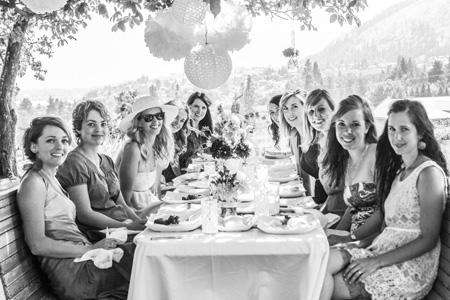 We walked out to the part of the property overlooking the lake and I took a group shot (or ten).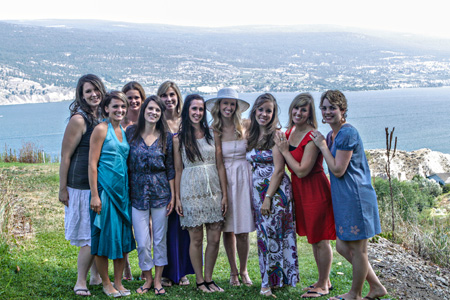 (I also took shots of Amanda with each one of her besties but again, they'll be uploaded later.)
The girls insisted that I get in a shot to prove I was there, so here you go.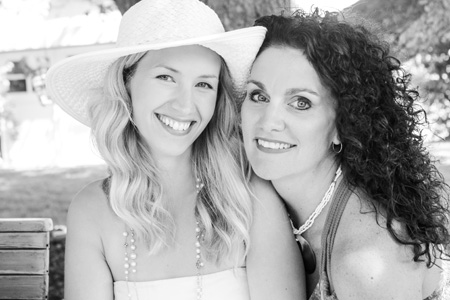 We came back to the table so that Amanda could open up her cards and gifts and, oh. She is such a classic beauty.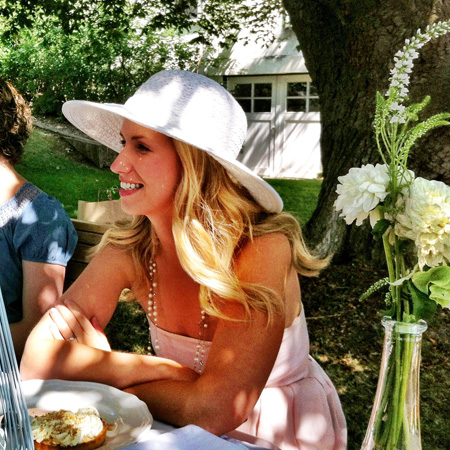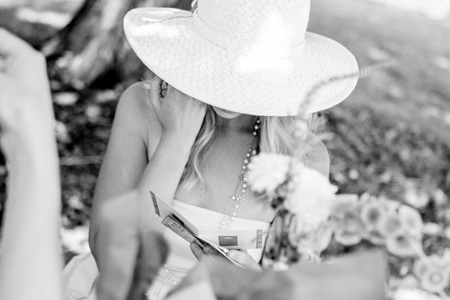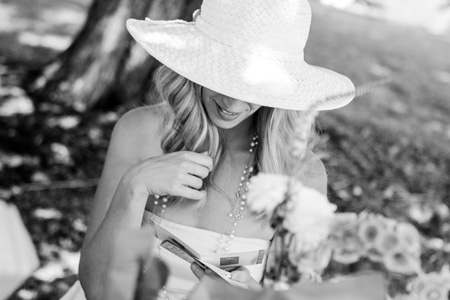 I don't think that the garden party could have been any more perfect than it was. The decorations, the food, the company. We all walked away feeling pretty happy about the whole affair, Amanda included.
This is where the shenanigans come into play.
Krista and Amie planned a SURPRISE party for that very same evening, which was held in Amie and Andy's backyard. The plan was for Amanda's husband Steve to take her on a 'date night' after he stopped in to 'pick up a tool that he had borrowed from Andy.' We all brought appetizers and wine, and got vewy, vewy quiet when the Browns pulled up. Amie asked Amanda if she wanted to see the renovations they'd been doing in their backyard, and then.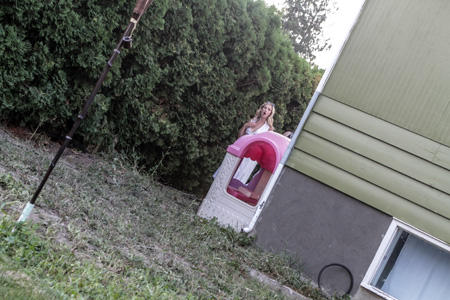 SURPRISE!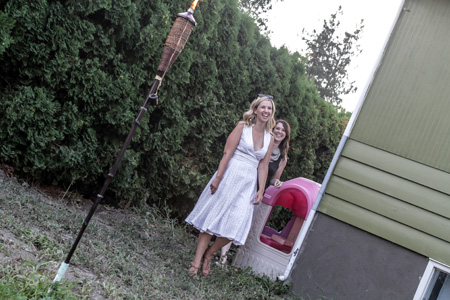 It was a fantastic evening with all of our friends (husbands and wives), filled with good food, great chats, and people taking turns at the mic to showcase their mad musical skills.
It was such a love-filled day and I get all teary when I think about it. Our group of friends is something you think only happens in movies, but no. So many amazing people who pour love on each other every day and, well. I am so thankful. So very, very thankful.
Today is Amanda's actual birthday, so wish her a happy, happy, if you know her. Or even if you don't.
Love you, Manda Paige. You are a bright spot in so many people's lives, including mine.
comment via Facebook
comments