Being the photographer in the family, there aren't a lot of photos with me in them, unless you count the self-portraits I shoot to capture my outfit/date night with Matthew/moments having one-on-one time with the kids. As for getting all of the existing family members in one shot together, it doesn't happen often. Some years, it only happens once a year. We send out a family photo at Christmas if only so that we are forced to make the effort to get us in the same frame and document the fact that we are all present and accounted for. The kids and I love going back and watching our family grow and I love seeing how our family has morphed over the past nine years.
2003
(I apparently thought eyebrows were overrated.)
2004
(Graham and Nathan-bean.)(Now with even less eyebrows!)
2005
(They were so WEE.)
2006
(Emily was so tiny! SO TINY.)
2007
(Little Miss Thumb Sucker was rocking her fierce pose. The dudes are slaying me.)
2008
(Wait. That was THREE YEARS AGO?)
2009
(Cannon Beach, Oregon. Photo courtesy of Kerri Anne.)
2010
I managed to grab a photo of the five of us that we all liked with less than ten tries.
I also took this one on Christmas Eve.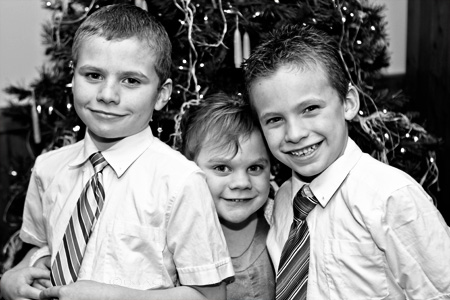 It's in a frame in my office.
2011
We walked down to the bridge crossing the creek, I wielded my camera remote, and we came out with this one.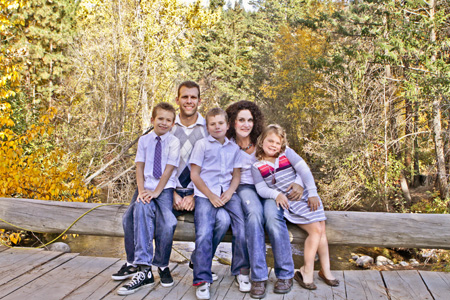 I love seeing the changes from year to year, and extra thankful for the four other members of my family unit. Happy holidays, folks.

comment via Facebook
comments