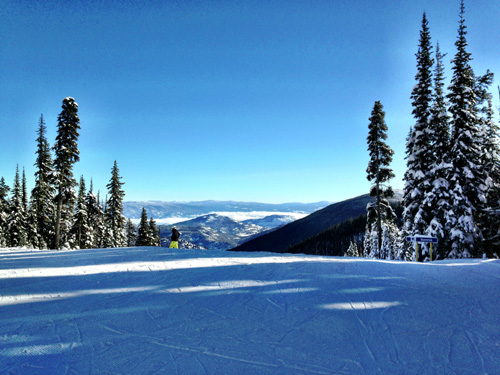 My friend Rhi started writing Friday Bullets posts back in the day when we started blogging and after this week, I think that's the best way for me to do a brain dump so that maybe I can clear my head.
I am one of the lucky people who only gets one cold (maybe two) a year and this past week it's been my turn. I blasted it with Cold FX as soon as it came on, so it hasn't exploded to Man Cold levels, but it's been pretty annoying. The cough, especially. It's manageable during the day but as soon as I go to bed it starts acting up.
After multiple nights of getting up due to said cough, I thought I'd buy some cough suppressant. I never buy cough suppressant, which became evident at approximately 1:30 am on Tuesday morning. I woke up and COULD NOT get back to sleep. I would start to drift off, then would jolt awake. ALL NIGHT LONG. Turns out, the ingredients in the suppressant I bought were designed to help keep you awake.
I spent Tuesday morning trying to sleep, finally managed to doze for an hour over lunch, then spent the rest of the day in a dazed stupor.
Cough medicine and I are never, ever, ever, ever getting back together.
Someone on FB reminded me of the trick to rub Vicks on the bottom of your feet to stop a cough and I tried it (SEXY). Sexy or not, it WORKED. Three nights cough-free over here.
Wednesday morning I woke up feeling better (ish) and kept with my plans to meet three of my closest friends up at the ski hill. They have a "ladies' day", which includes a two-hour group lesson and a buffet lunch (including a glass of wine!) for a ridiculously low price of $39 (if you have a seasons pass, as I do).
We had a lot of fun, learned a lot, and spent the afternoon ripping down some of the harder blue runs.
I finally feel like I can call myself a skier.
We have plans to go again and I cannot wait to keep improving my skills. And spend more time with some of my favorite people.
I'm feeling pretty overwhelmed in many areas of my life and losing a full day to a cough medicine hangover didn't help. I plan to tackle some of my list and am telling myself that I'll get caught up next week.
I know that "getting caught up" is but a pipe dream, but what is life without hope?
I haven't been consistent with linking to my twice-weekly column at Work It! Mom, so head on over there to see what I've been talking about.
I have two new recipes up at Life Made Delicious: Easy Slow Cooker Pot Roast (we had that for dinner last night) and Bacon-Wrapped Steak Bites
I think that's it for now. We have plans to ski this weekend (obviously) and spend Sunday afternoon napping/getting ready for the next week. Have a great weekend, friends!
comment via Facebook
comments