The response to my suggestion for Foto Fridays has been overwhelming (comments and emails and phone calls, oh my!). The only problem is that I feel pretty under qualified. I feel like someone who doesn't even know how to send an email (Hi Mom!) about to lead a session on how to do WordPress-y things on your blog (Hi Heather!).
The mantra is to "write what you know", so I will write about what (limited) knowledge I have about photography. First, a disclaimer:
I AM NOT A WRITER OR PHOTOGRAPHER BY TRADE. I AM A CHARTERED ACCOUNTANT WHO POSTS DRIVEL ABOUT HER KIDLETS AND TAKES A BILLION PHOTOS OF THEM DAILY IN THE HOPES THAT I GET *ONE* GOOD SHOT.
Before I get completely technical, I thought I should touch on what you are actually taking a photograph of. Whenever I come across a magazine article about how to take better photos, they talk about photo composition. There are a number of things to keep in mind when composing a photo.
Maybe I should touch on one composition aspect per week, and one technical aspect (This is assuming this is not the only Foto Friday that I do). Does that sound like a good idea? Let me know.
Composition: It's all about the background.
We had family come to visit in July. They were gracious enough to offer to watch all three kids so that Matthew and I could have a hot date night. Since he and I were all gussied up I asked my sister Dayna to take a few photos of us next to a nice tree in our backyard. She snapped away and then handed me the camera to see if I was happy with them. Here's one that made me smile, but there was a bit of an issue with it.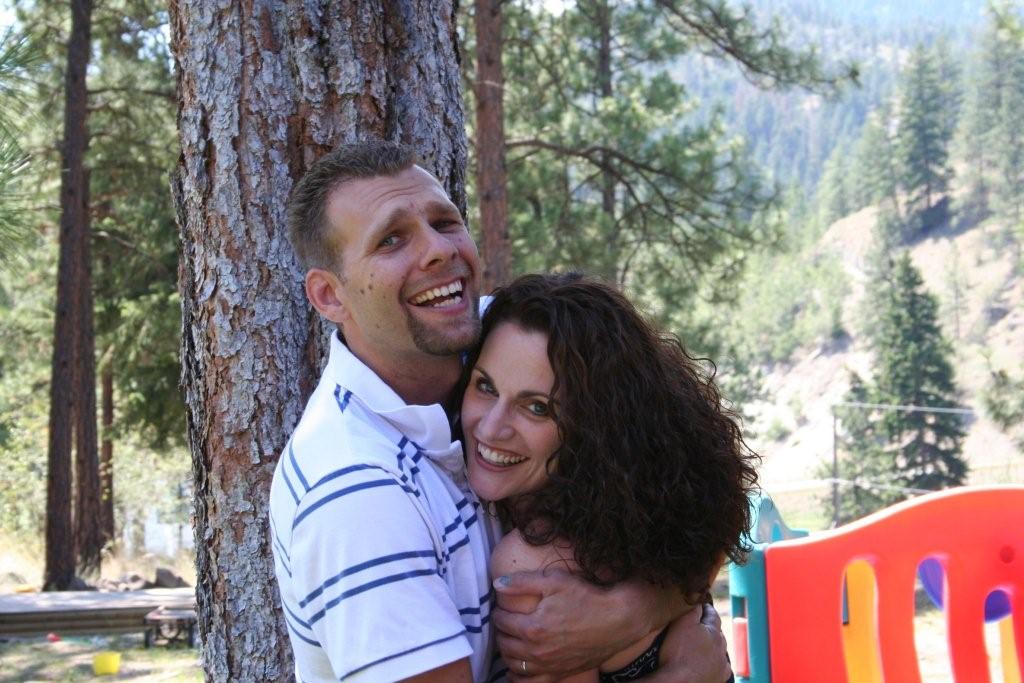 There is a primary-coloured jungle gym growing out of my back! Send help!
Totally not Dayna's fault. She just took the photo I asked her to. I pulled Matthew over to a different location and handed the camera back to Dayna. Isn't the background much less distracting (except for the branch growing out of Matthew's head)?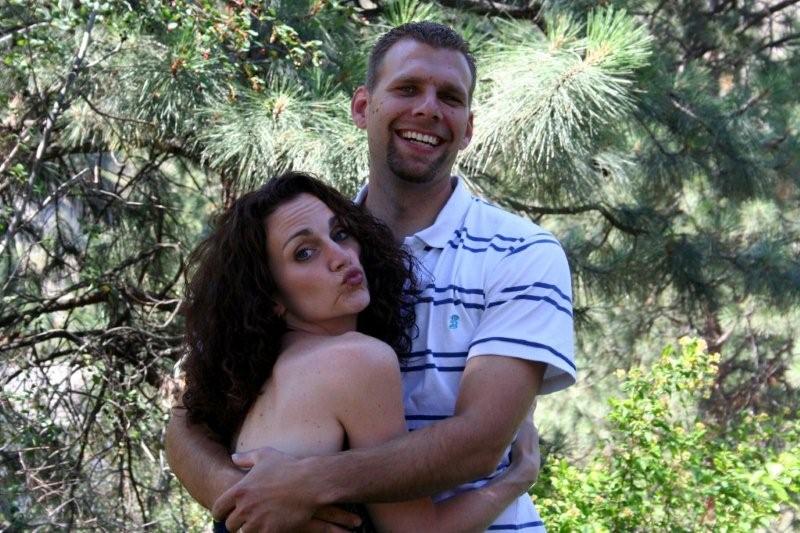 Though my bare back may be even more distracting. I almost look naked here, thanks to that halter back. I assure you I was not naked. I do not pose for those types of photos. You should all be thankful for that. I know I am.
I am constantly stopping to toss useless pieces of plastic crap toys off of the lawn when I am outside with the kids and taking photos. Matthew likes to mock me endlessly tease me about it being "all about the background". While it may not be all about the background (um, there's the actual subject of the photo), the background can detract from the photo subject.
So what do you do if you have a photo that you like but there's something growing out of your head? Or a jungle gym is about to pounce?
Do some editing.
Picasa is a FREE editing tool provided by Google. You can download it for FREE and do some great editing like changing from colour to black and white/sepia, etc. You can use it to remove red eye, to crop photos and so! much! more! And it's FREE! Did I mention that it was FREE?
Take the first photo above. I wanted to use it in a post, so I cropped it and made it black and white. Like so.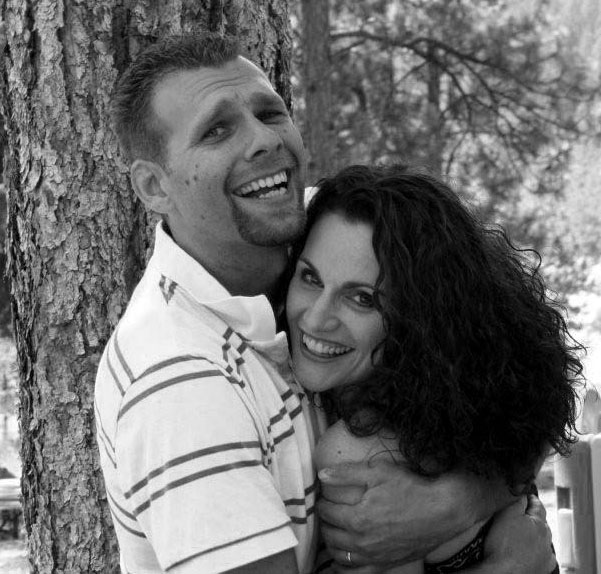 Much better, in my humble opinion.
OK. Let's get technical!
Aperture isn't as confusing as it sounds. Really.

When I tried to wade my way through my photography book, the terminology about aperture made my head swirl. To a logical accounting brain, it seemed to make no sense whatsoever. Here is the technical low down, with the English translation directly afterwards.
The lens aperture is the size of the lens opening. The aperture determines the amount or intensity of light that hits the sensor. Aperture is shown as f-stop numbers (i.e. f/2.8, f/4, f/5.8, etcetera, etcetera).
Smaller f-stop numbers mean that the lens has a larger opening and that more light hits the sensor. Because THAT MAKES NO SENSE WHATSOEVER.
Larger f-stop numbers means that the lens has a smaller opening and that less light hits the sensor. Because THAT ALSO MAKES NO SENSE WHATSOEVER.
Aperture affects depth of field. WHAT ON EARTH is depth of field, you ask? Depth of field is basically the zone of focus around your subject. Still not making sense? I'm not surprised.
HERE IT IS IN ENGLISH.
I have a Canon, and not a Nikon (or any other brand). I tried to Google pictures of the Nikon, but couldn't find pictures that showed the views of the controls. I will use my Canon as the example and hope it's the same for the rest of you suckers.
Turn the Mode Dial on your camera to Av mode. While in the Av mode, you set the aperture using the Main Dial on the top right, and the camera does the rest of the settings for you. That's why we're using Av and not the fully Manual mode; because we have not covered the rest yet.
It is really, really simple. I PROMISE.
A small aperture (f-stop number) means that a smaller portion of your photo will be in focus with the rest of it being blurry (for closer subjects, like kids or flowers, etc).
Here is a photo of our wild flowers using a smaller f-stop number of 7.1.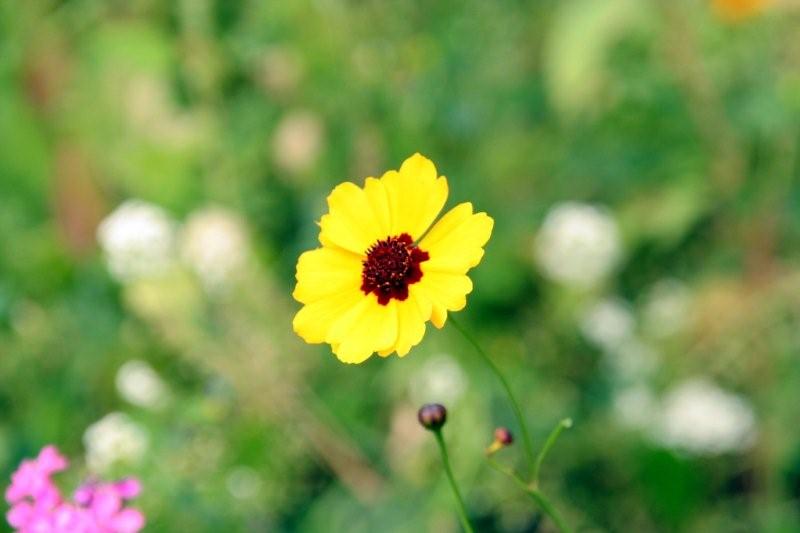 Notice how the flower is in focus, but the background is blurry?
I then bumped the f-stop number up to f/16.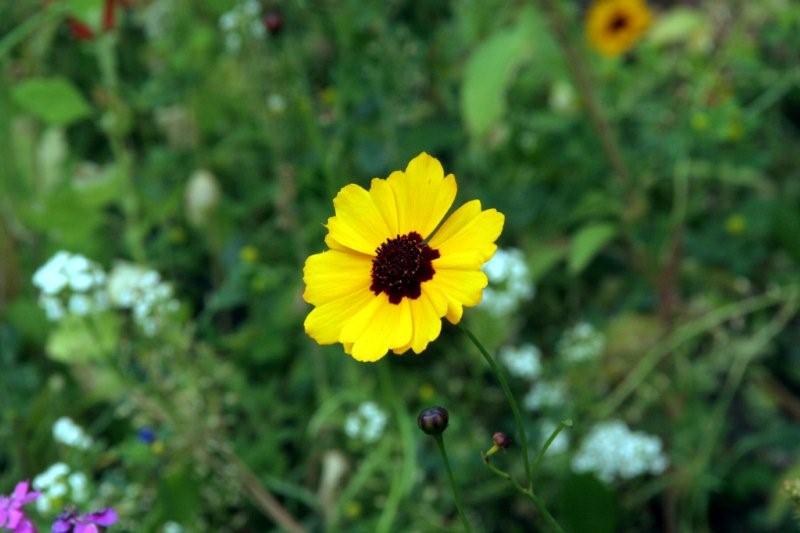 See how the other flowers are less blurry?
Our final f-stop. I set it to f/40.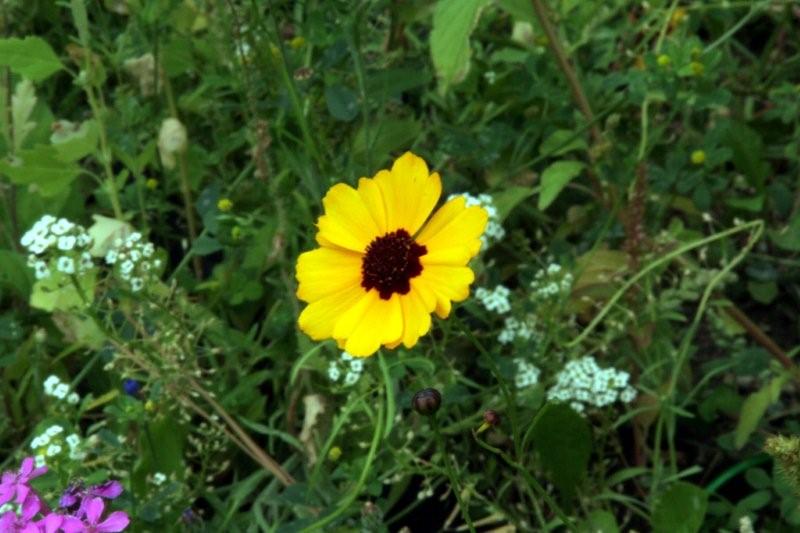 You can see the other flowers!
To sum it up: the smaller the f-stop number for the aperture, the smaller the area that is in focus. The larger the f-stop number, the larger the area that is in focus.
THAT MAKES WAY MORE SENSE.
At least to me.
Did it make sense to you? That is the real question.
Was any of this helpful? Did a light bulb turn on above your head? Or was this a complete waste of your (and my) time?
I think this post may have ended up being too long. Should I not bother with the composition stuff?
I need feedback, people. I need to know if this was the first of many Foto Fridays.
Or if it was the first and last Foto Friday.
comment via Facebook
comments