I have this daughter who encourages me, exasperates me, and infuriates me, usually within the span of a few minutes. I love that I have this girl of mine, who looks like me more and more every day (I'm pretty sure that she can no longer be considered a blonde), and that I can see so much of me in her, on so many levels.
I was a compliant child growing up, and always lived by the rules. I've become more fiery over the years, but only when necessary, because I like to use my powers for good. You hurt my kids, or my family, or my friends, or anyone else close to me? I will get angry. You won't like me when I'm angry.
Emily is the baby of the family and doesn't possess the traits of the firstborn child that I do. She has my inherent sense of justice, but is far more vocal about it than I was at her age. Her fire is raging on a daily basis when things aren't the way they are supposed to be, whether it is a global injustice or the fact that yes, she needs to eat her vegetables.
As much as we can clash (Because we are so much the same), we also have a lot of fun together. I get her, and she gets me, and we can make each other belly-laughing as quickly as we can lock eyes in a stare-down.
My girl has a soft side that can be seen with her friends at school, at church activities, and in other circumstances. We may have our disagreements, but she spends the majority of her days being a really sweet girl who is full of love and wants to share that love with those in her life.
We got home after a dinner out on Saturday night and she had left us this note: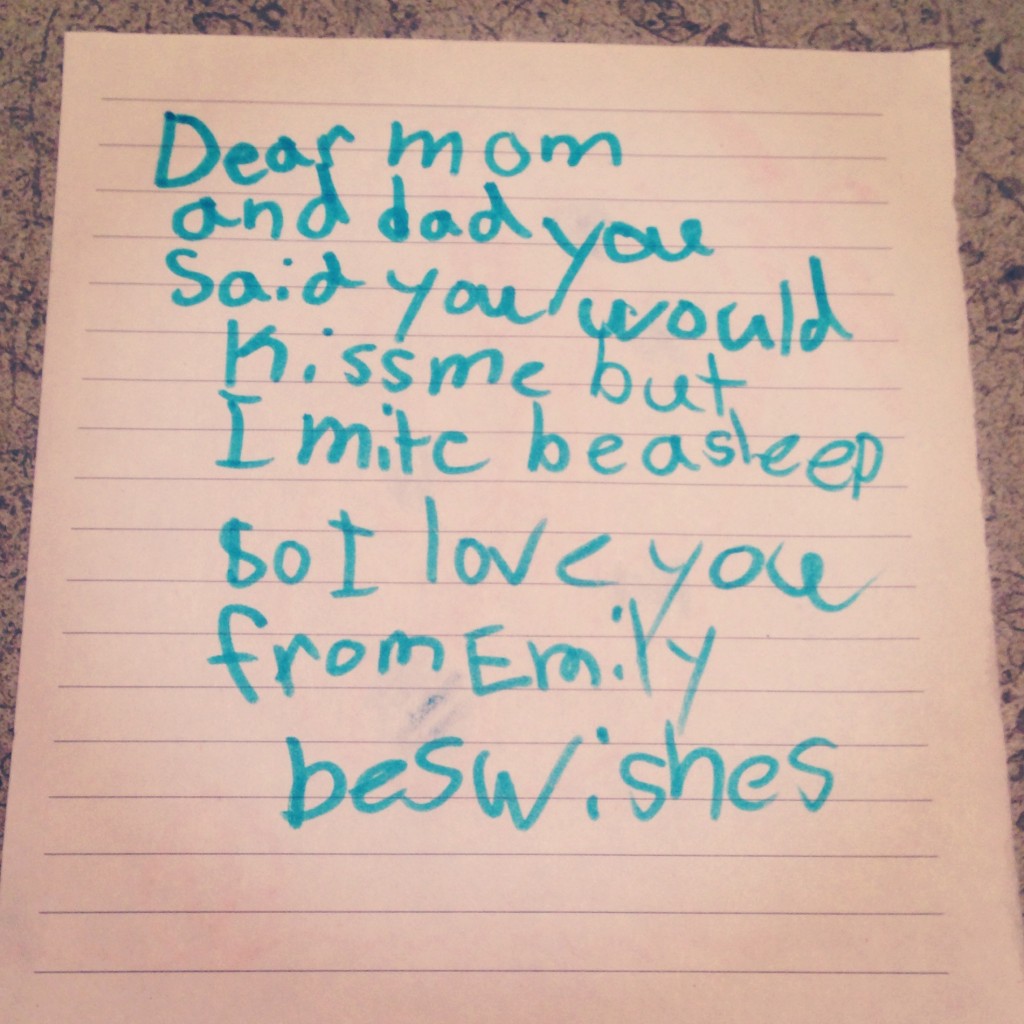 On Monday night, I saw this note that she'd penned to Nathan on the floor of his bedroom door.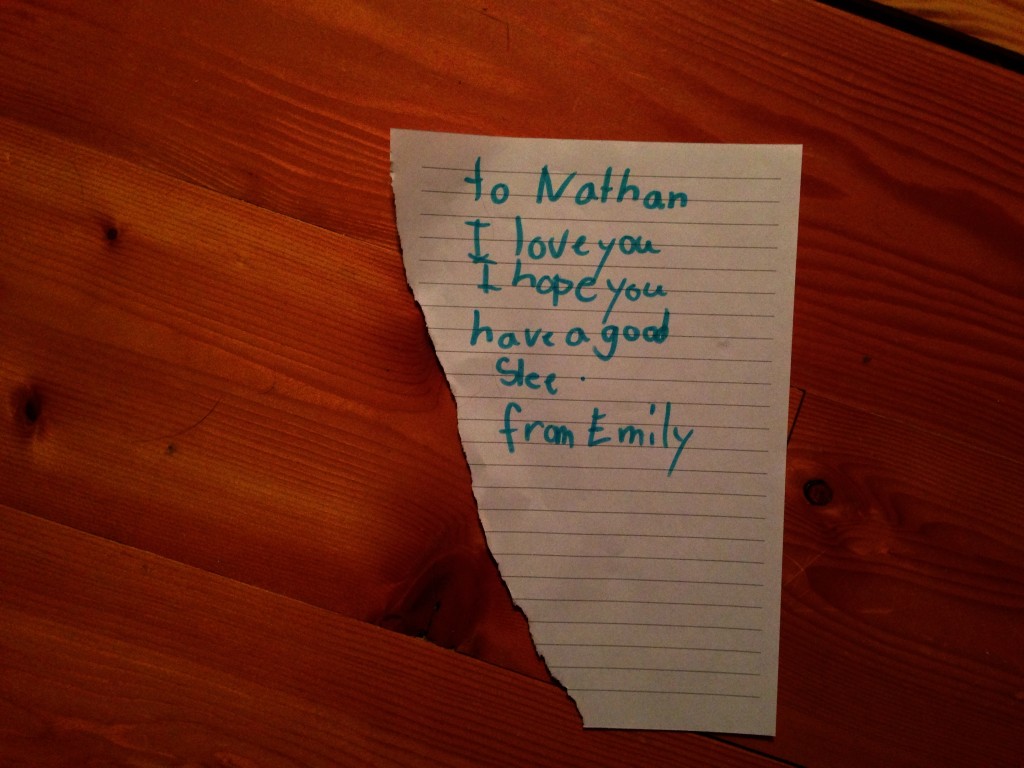 Than tonight, after I wrote this and headed to my room, I found this: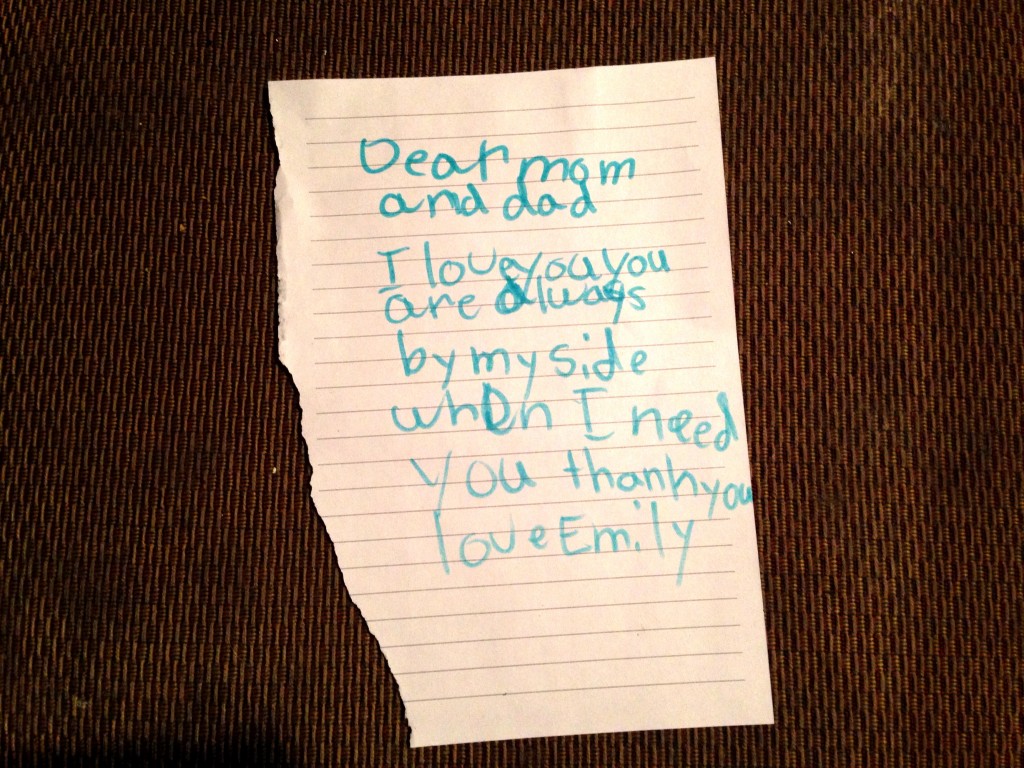 She may be full of fire, but she's full of so much love. These notes are making my every day.
comment via Facebook
comments