The Okanagan International Children's Festival rolls into town every May and, like the good Mom I am, I'd never planned a family outing to go check it out. The schools all bus the students to it to spend a day there, so the dudes have been a few times now. Their wristbands give them free admission to the Saturday "Family Day" but I spent many years working weekends due to the nature of the contract work I was doing. Emily was small enough to not know what she was missing out on so I didn't worry about it too much.
Both boys went with their school last week and came home with painted faces and piggy banks they decorated and stories about THE AWESOME. Emily asked if we could go on Saturday so she could paint a piggy bank and see THE AWESOME and I told her that I would make it happen. I could have given many reasons why it wouldn't work but it's not fair for her to miss out on fun just because Mommy has too much work to do.
(Side note: I took on contract accounting work when my job was up in the air, but my job is now secure and so in addition to working full-time at the office and my freelance writing work, I have about ten hours of contract accounting work to do. The bulk of which falls on the weekend. Five more weeks, friends.)
I worked late on Friday and got up early on Saturday to get a few hours of work in before the soccer/ballet/groceries routine of Saturday morning. When soccer was over the kids and I ventured to the Festival (I gave Matthew time off for good behavior).
Our first stop was the piggy bank painting area.
Canucks-themed piggy bank: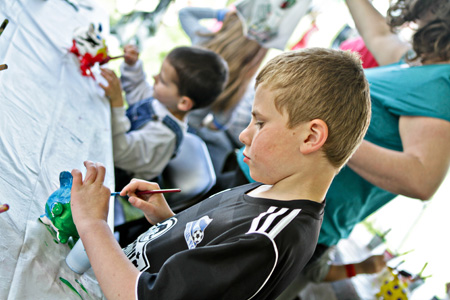 Darth Maul-themed piggy bank: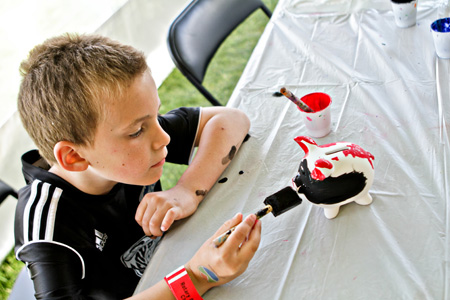 (I don't know, either.)
Rainbow-themed piggy bank: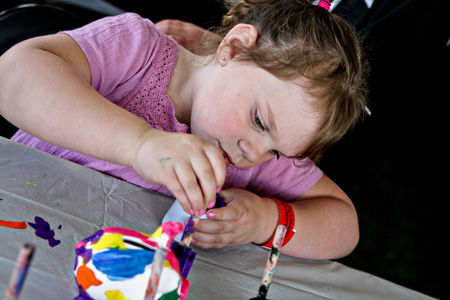 We watched a (kid-friendly) hip-hop group perform, ate cotton candy, chatted with friends and got our faces painted. Uh, not me. Them.
Go Canucks!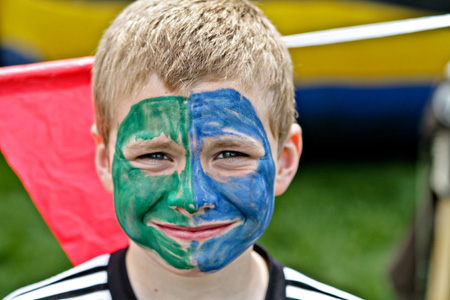 (Watch out, Boston fans. We're coming to getchoo.)
A chef!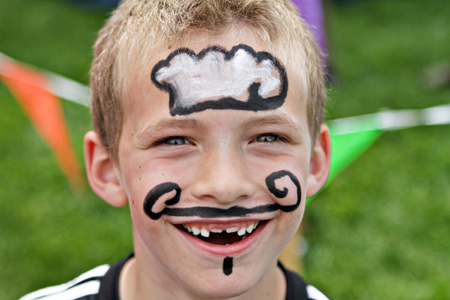 A butterfly!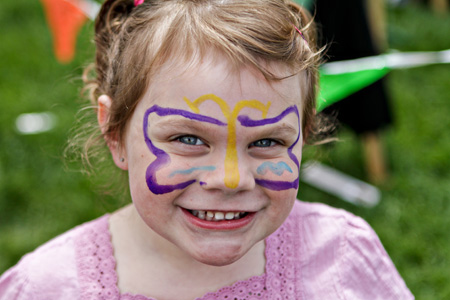 There was coloring and balloon animals and red balloons floating in the sky.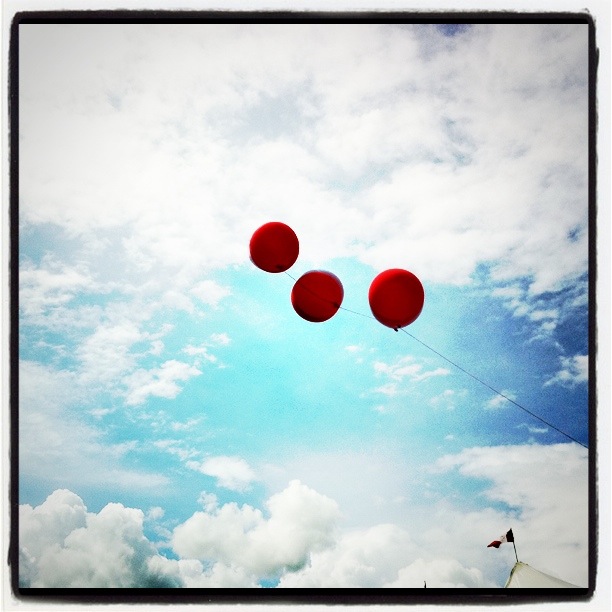 I had every reason not to take them because of all of my work commitments, but I missed out on a lot of adventures when Matthew was unemployed and my weekends were spent working long hours. I'm not going to get to the end of this life and wish that I had worked more, you know?
comment via Facebook
comments