I have mentioned before that I did not grow up in close proximity to extended family. I was born in Brantford, Ontario (because Paris did not have a maternity ward). My parents endured my surgery and then bolted west for a new life and new opportunities. We would head back east every few years to see the family and a few of them made the trek out our way. In the summer of 1999 I saved up my pennies (I was an articling student) and traveled back to spend two weeks getting to know my aunts and uncles and cousins and grandparents from the perspective of adult as opposed to little kid just coming along for the ride.
Luckily for me, my Dad is a teller of stories (Huh. Wonder where I got that trait from?). He would regale me with tales of his parents and of his uncles (His Dad's brothers) and how their family had originated in England and had come to Canada and how one of the uncles had built his life south of the border in Nashville. My grandparents were married right before WWII and the big joke in the family is that my Dad (the eldest of five kids) was born nine months to the day after Grandpa returned from the war. I don't remember my grandfather at all because he died in a car accident when I was about two. I do know that we flew back for the funeral but the only memory I have of that trip is standing in the entryway of my grandma's house.
The pieces of my history are pretty hazy and I will sometimes find myself in a quiet moment wondering about all of those people who make up my genetic code and wish I knew a little more about them. Who were they, really? We they funny? Serious? Pranksters? Story tellers? Shy? Outgoing? If I were to meet them now would I see myself reflecting bits of who they are? I'll never really know because they are no longer on planet Earth.
This past January when we were going through the emotional turmoil of my Dad's ALS diagnosis and subsequent healing, on one of the posts about him I received a comment from his cousin Wende. My Dad and his wife had given her my URL. I remembered my Dad telling me about this cousin way back when and she and I had emailed back and forth a little bit. Then, last week, she emailed to ask me if I was on Facebook. I added her and she then went through my list to add all of the Morans to her friend list (Moran is my maiden name, if that isn't abundantly clear).
And then…AND THEN she added a couple of photos to an album called "Days Gone By".
Here is a photo of my Grandpa Cecil (bottom left) and Wende's Dad John behind him, in the middle.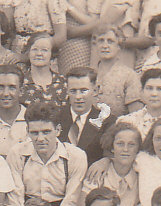 I burst into tears because I realized that all of this time, I had no idea what my Grandpa even looked like. I mean, I'm sure my Dad has photos somewhere but I don't remember them and, wow. The tears kept falling. Good tears.
My sister created a "Moran Clan" Facebook group and used this photo from the last family reunion.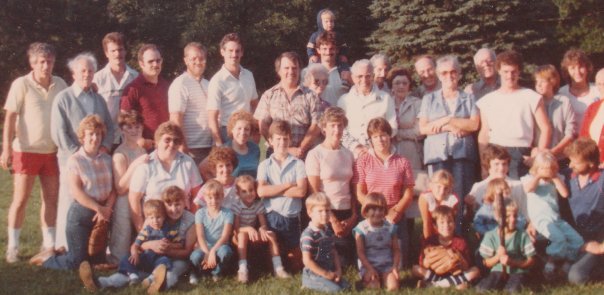 It was in 1983. TWENTY SEVEN YEARS AGO. Us BC folks apparently didn't make it out but seeing my older siblings (Story here)(It was a mini-reunion) and the rest of the family decked in '80's wear brings me a little bit of glee even though we missed the party.
Wende uploaded more photos over the weekend. The one of my Dad's grandparents made me sit back a little. Wende's caption: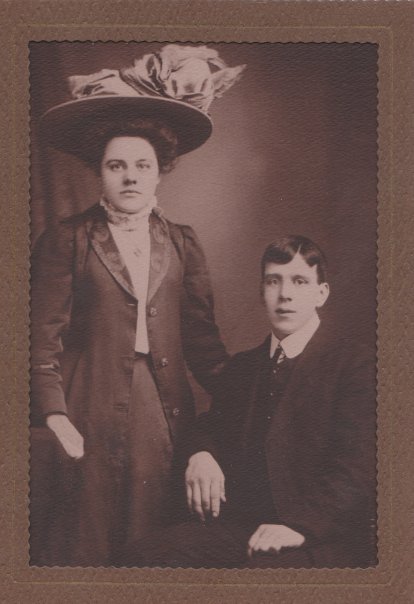 OK, HI. I do believe that Graham, Emily and I got our eyes, nose and stocky build from my Great-Grandma. Whoa.
There was a photo of my Grandpa.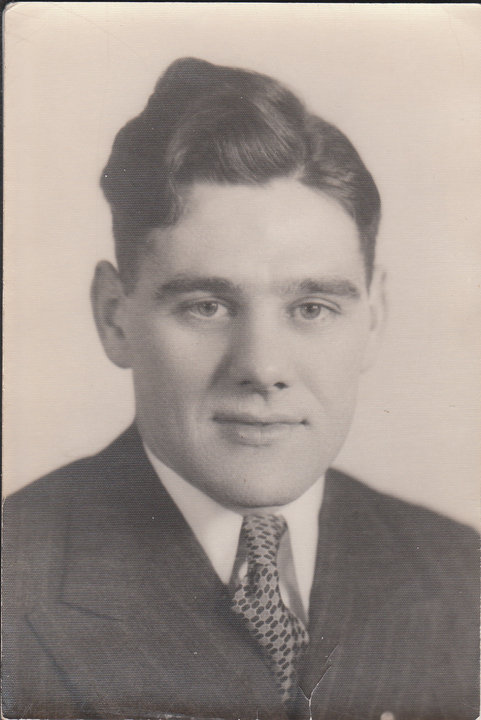 Huh. That's a Moran if I ever saw one.
She posted a photo of the Moran brothers and a couple of friends.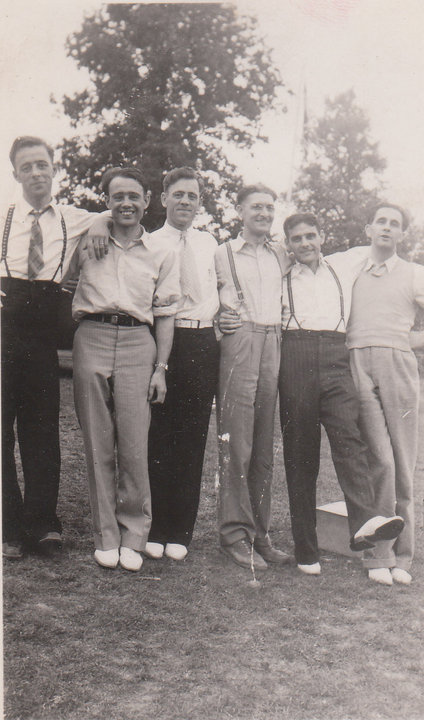 (John, Granville, Leslie, (Unknown friend), Cecil, (Unknown friend))
It was such a different time and gosh, I love that photo.
And then…sigh…she uploaded a photo of my grandparents together.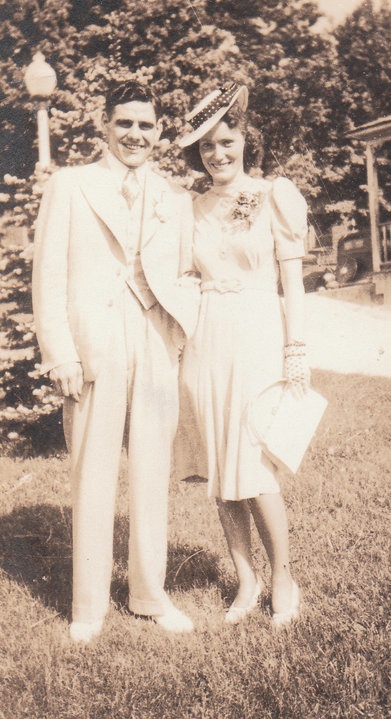 comment via Facebook
comments