For years, I would see posts and tweets and statuses from friends in other provinces, talking about the Family Day holiday they were enjoying in February. No school! No work! A federal holiday that decreed that you spend the day with your family!
Here in Beautiful British Columbia, no such holiday existed. There was a holiday dry spell from January 1st until whenever Easter weekend fell. Last year, BC got on board and we were given a Family Day holiday! It's a weekend before the Family Day holiday celebrated by other provinces, because we're so advanced. Or somebody wasn't paying attention. Nobody really knows.
We spent the extra day skiing, of course, and after last week's minus toofreakingcoldtobeoutside temperatures, it was nice to ski on fresh powder without turning into a human popsicle. We headed up to the cabin on Sunday afternoon and came home late Monday night. It was a great weekend, full of a lot of fun and only minor injuries. My work load is ramping up for the next eight weekends, so I soaked up every minute of work-free time.
I took the dogs out snow shoeing, twice.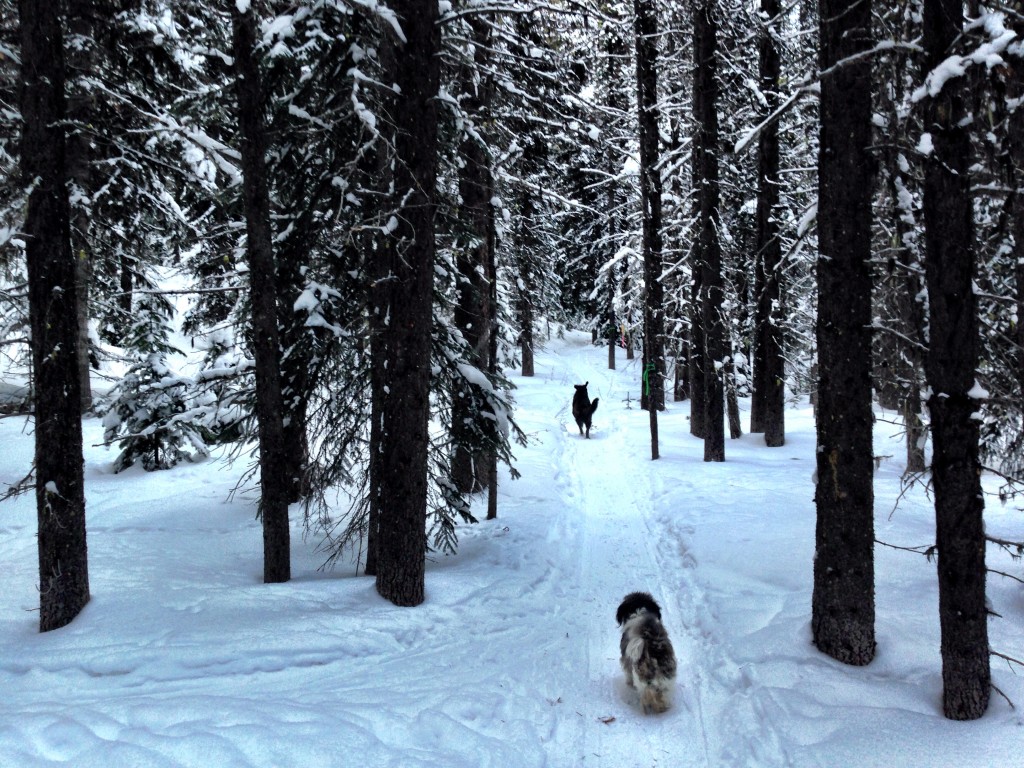 We skated on the outdoor loop that winds through the forest.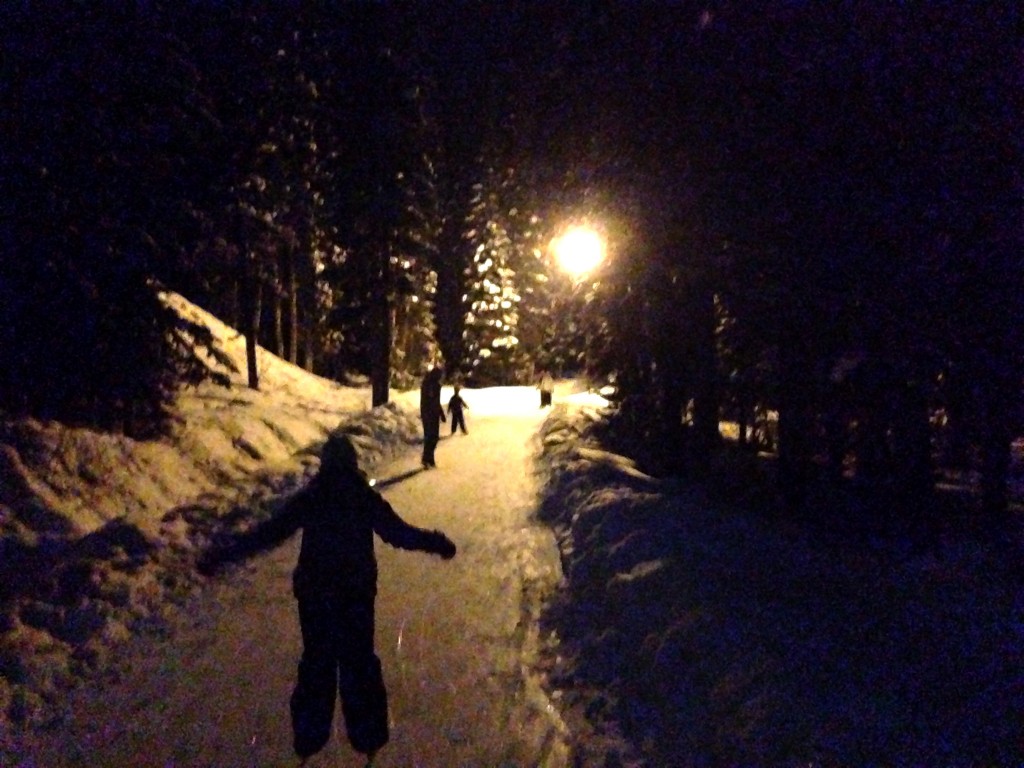 It was my first time skating the loop, and it was so pretty. We won't talk about how I went down in a blaze of glory thanks to that pesky ice chunk.
We skied and it was the best day this season. Emily's been more cautious, which means I haven't been able to push myself when we ski together, but on Monday afternoon she was game for everything and rocked every run, including one that scared her after she bailed a few weeks ago. She was ripping it down the hill and we were both beaming at the end of the day. I'm so proud of that girl for facing her fears and kicking them to the curb.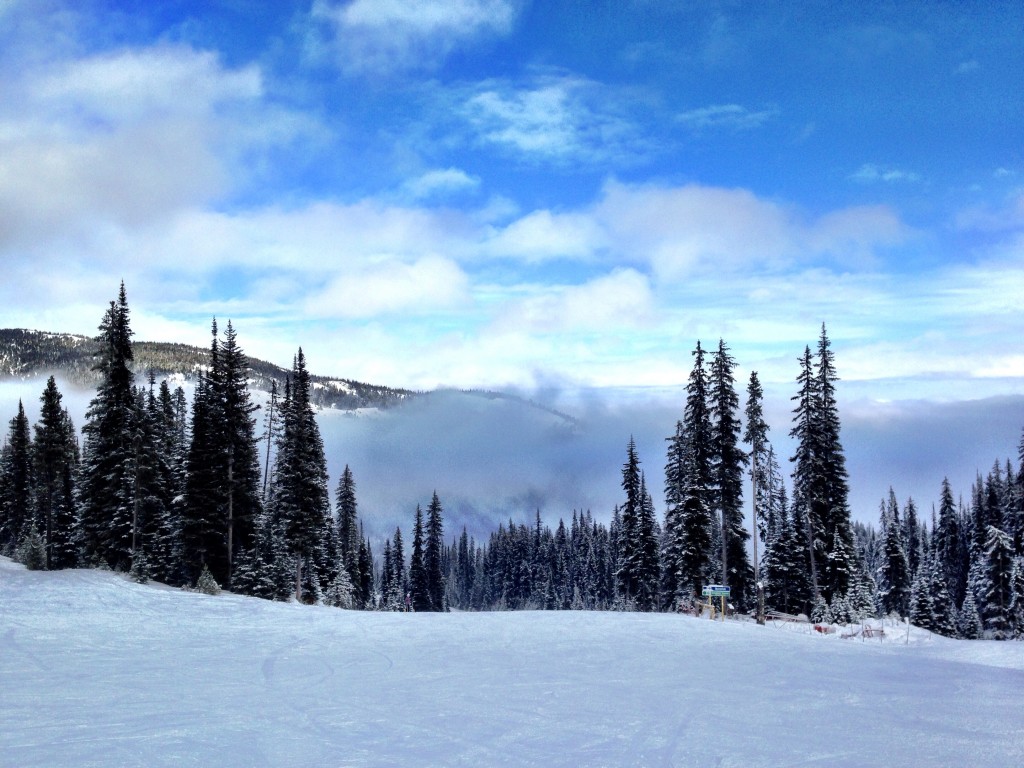 Nathan had a great day skiing as well. A girl his age somehow ended up on the chair lift with him and Matthew, and then she skied with us for the rest of the day. On the last run, they rode the chair lift, just the two of them.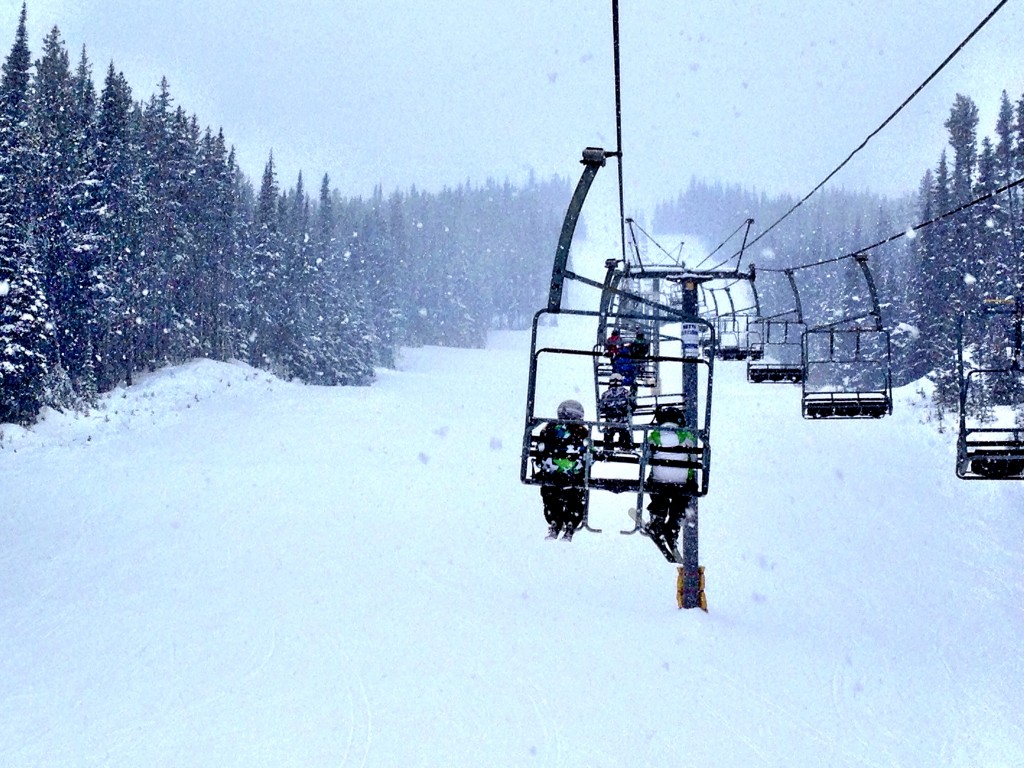 At the end of the day, we exchanged phone numbers with her Mom. It's totally innocent — they ski at the same level and she doesn't have any friends that ski — but, woah. It sure gave me a glimpse into a few years from now. Ladies love Nathan, and he's such a sweetie that there are always a few around. Sigh.
Did you do anything fun on the weekend? (The weekend is almost here again, I know. Can somebody please slow time down?)
comment via Facebook
comments