Those of you who know us, or who have been reading this site for a long time, know that we have been renovating our house ever since we bought it.  SEVEN YEARS AGO.
(Helpful hint: Do renovations BEFORE you have kids, if at all possible.)
Our house is about 90% complete.  In each and every room.  The only projects that are 100% complete are the exterior of the house (Flickr set here), my craft room and our ensuite bathroom. Emily's room is done except for the big girl bed and the light bulb hanging from the ceiling.  I'm still pulling for a chandelier but Honey wants to use a boob light (not a literal boob, just one of those dome lights with a center circle).
This summer we made the commitment to get rooms FINISHED.
(We also decided to redo our great room (Kitchen/Living Room). It was the first room we finished.  Fast forward seven years and our tastes have changed. Figures.)
The most recent room that we can add to the "completed" list is the laundry room.
Last fall while doing a Foto Friday post about White Balance, I used a photo of our laundry room to illustrate the different White Balance settings.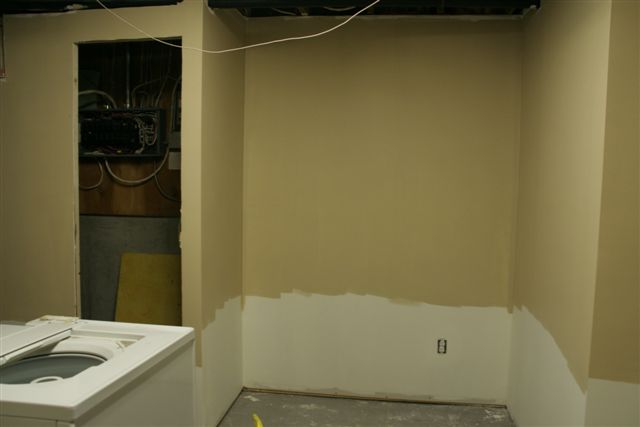 Nothing says "clean laundry" like a concrete floor and drywall dust.
Fast forward to today and the room is FINISHED.  As part of the "finishing" process in our house, we are trying to hang photos on the wall.  So that our house looks like some people might actually live in it.
When Matthew got the room completed I asked him what photos of mine I should develop.  Some photos of scenery?  Or maybe of some pretty flowers?
He had an idea that was far more brilliant than I could come up with.  He thought it would be cool to get the kids to have a mud fight and take photos of it.  Let me show you the end result of the room itself along with the photos we hung on the walls.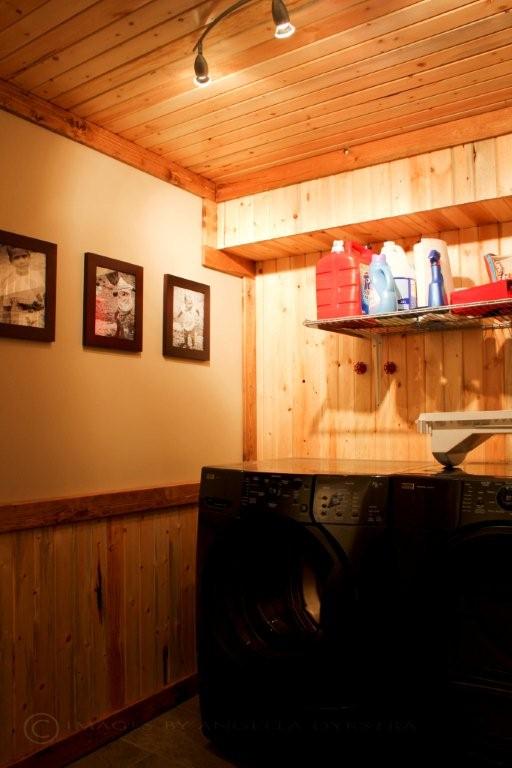 The photos on the wall: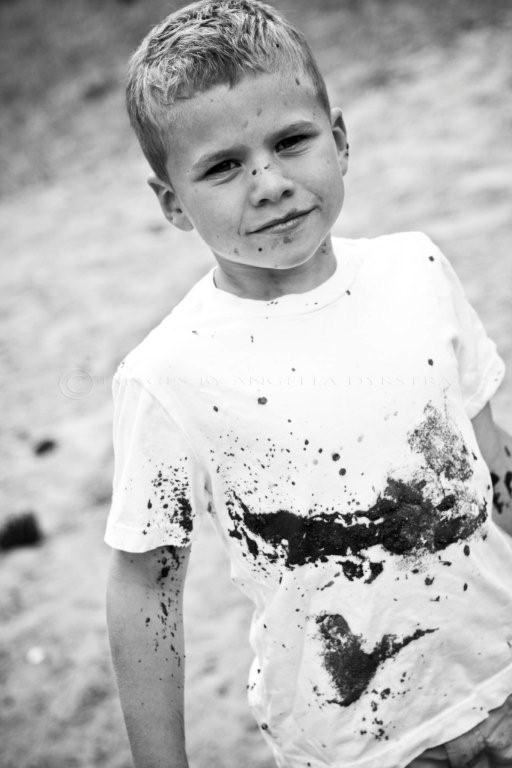 (Is it me, or does he look sixteen in this photo?)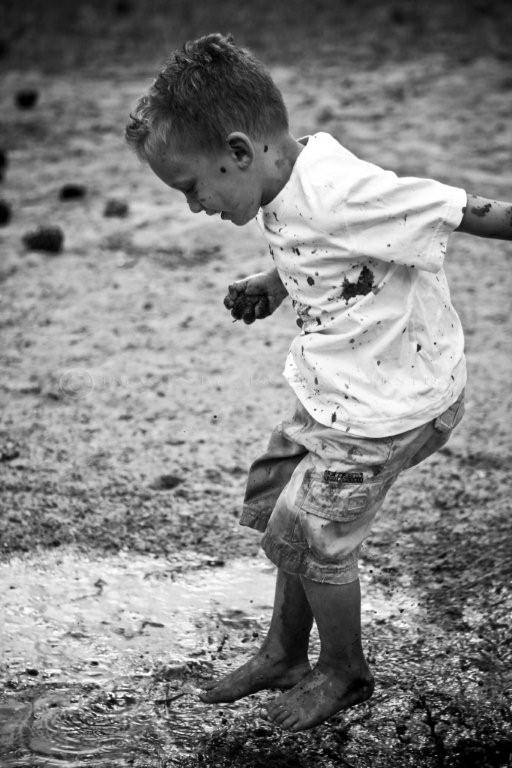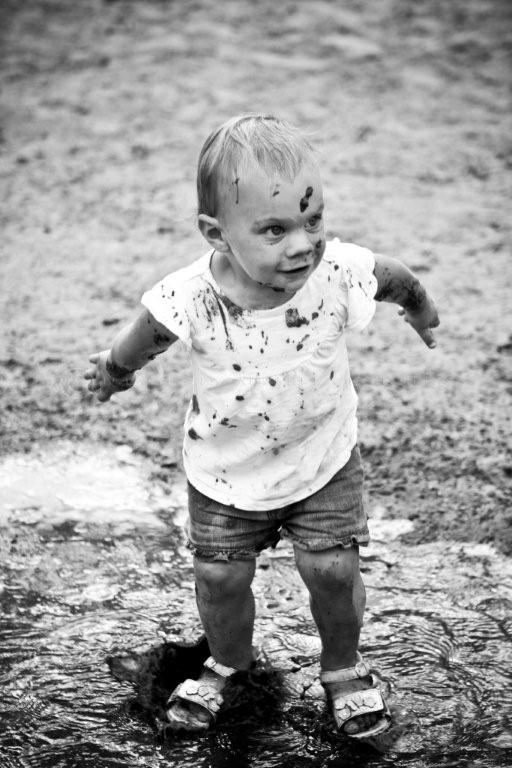 See?  BRILLIANT.  I married up.
More laundry room: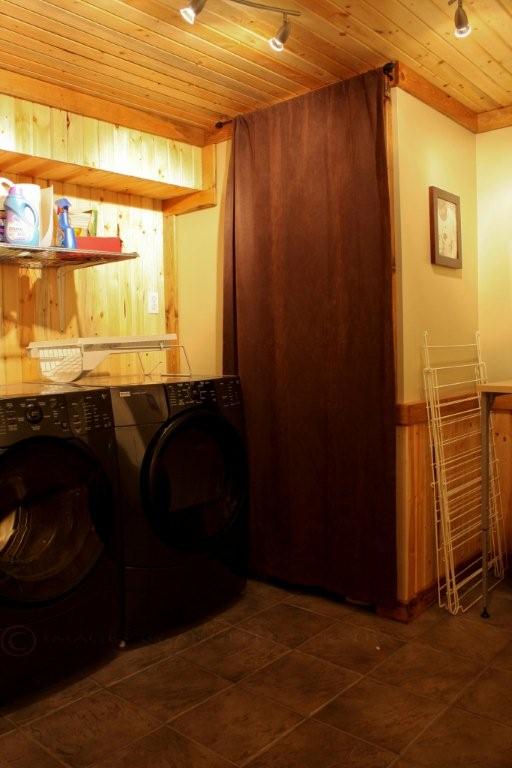 As I was taking the following photo I thought that it might be a good idea to clip a piece of fabric around the shelf to hide the stuff underneath.  I'll get on that. Give me a year or so.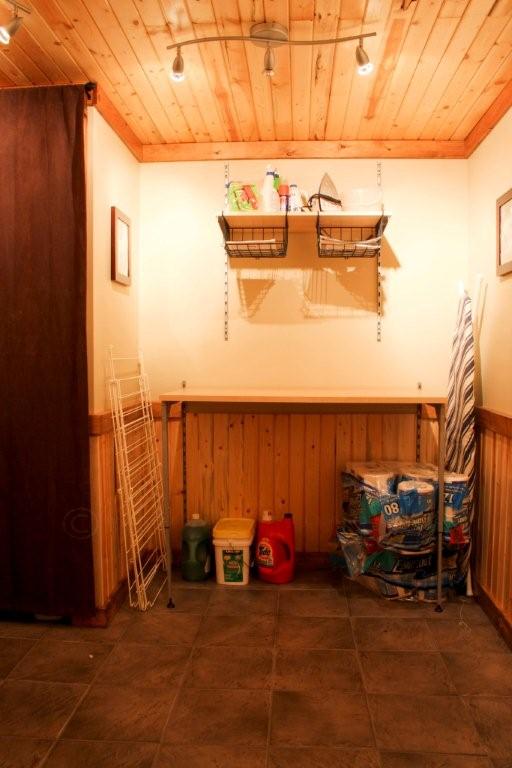 The photos: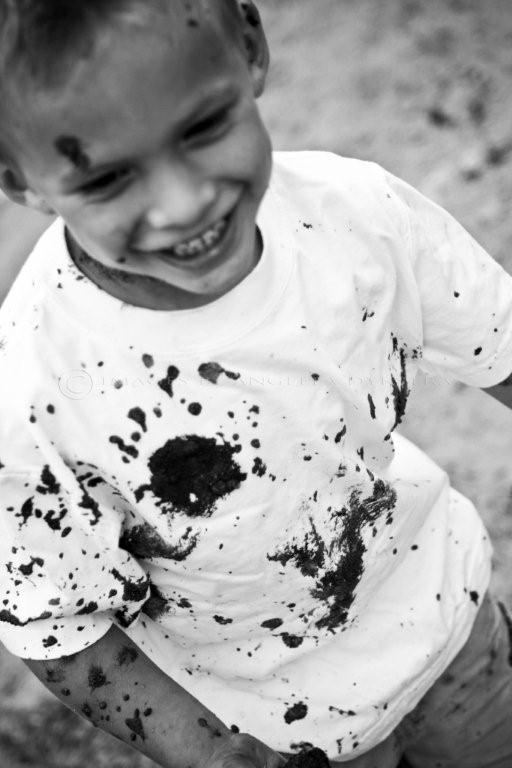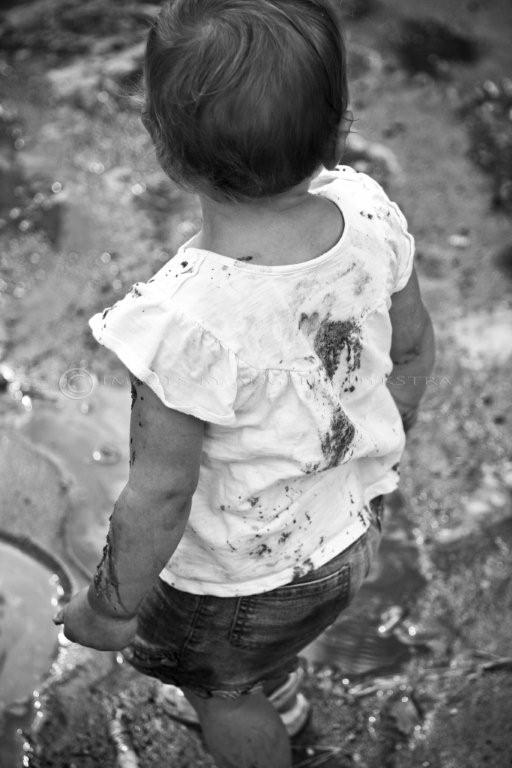 Our nasty deep freeze (Hey! It was free!):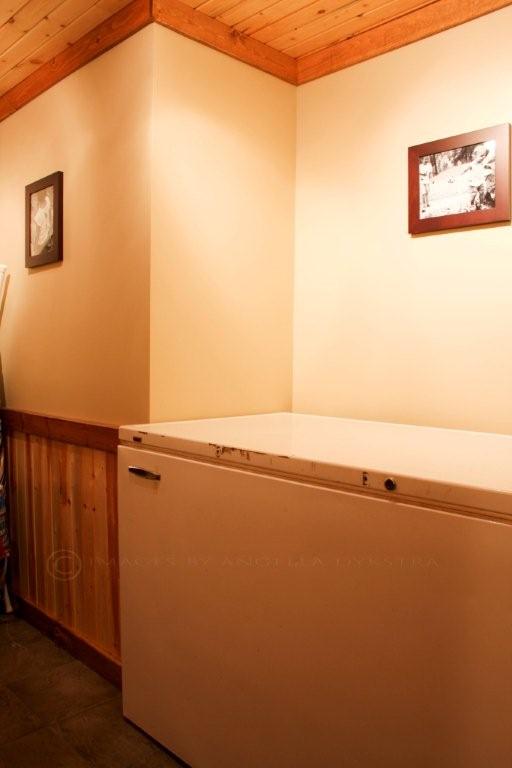 The photo: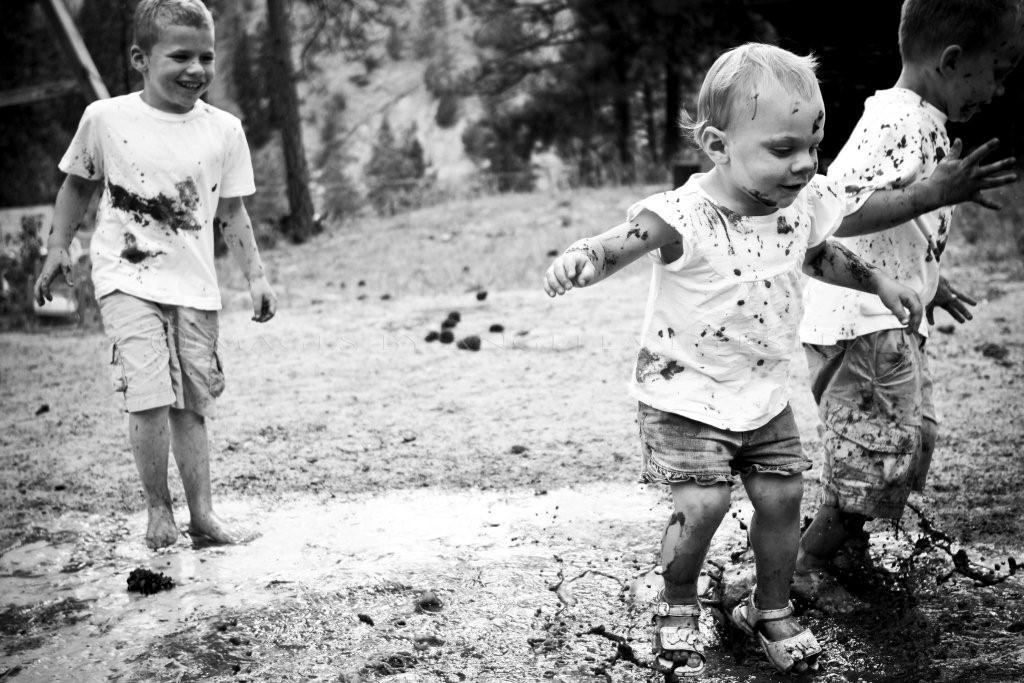 There are more mud photos that I plan on hanging in the kids' bathroom.  It is the next room on our "to complete" list.
I am pretty happy about how it all turned out. I am also happy to be married to a man who can renovate like none other and can make pretty much anything out of wood.
I am also happy to have one more room done. For now.
comment via Facebook
comments