Before I left for my work weekend, I assured the boys that I loved them and that I would miss them very much. I would have assured Emily the same, but she is at that nice oblivious stage.
I also told them that I would bring them a new toy as a treat upon my return. We do not buy the kids many toys outside of their birthdays and Christmas (THEY HAVE ENOUGH CRAP ALREADY), but I like to treat them every once in awhile. And bribe them. With words along the lines of, "Yes, I will bring you a treat if you are good for Daddy while I am gone."
I talked to them on the phone throughout the weekend. The conversation at lunch on Saturday was classic.
Nathan: "Hi Mommy! Are you having fun at work?"
Me: "Hi sweetie! Yes, I am having fun. Are you having fun with Daddy?"
Nathan: "Yep! So…are you getting us a present?"
Me: "Have you been good for Daddy?"
Nathan: "…" (Silence.)
Graham (In the background): "SAY YES!"
Hee!
Yes, they were good. My kids generally are. Good, that is. The have thrown the occasional attitude (Which is NORMAL), but we are all over them like a dirty shirt. Bad attitudes are not allowed at our house.
Friends and strangers all tell us that they are pretty fantastic kids. I tend to agree.
I wandered the aisles at StupidStore to find the perfect gift. I rounded a corner and found them. Battery-powered bubble guns. Not bubble GUM (not sure how that would work), bubble guns. Perfect.
I pulled into the driveway on Sunday and three little people came running to greet me. "Mommy! You're back!" and "We were SO GOOD" was what I was greeted with. I cracked out the presents.
I think they were a hit.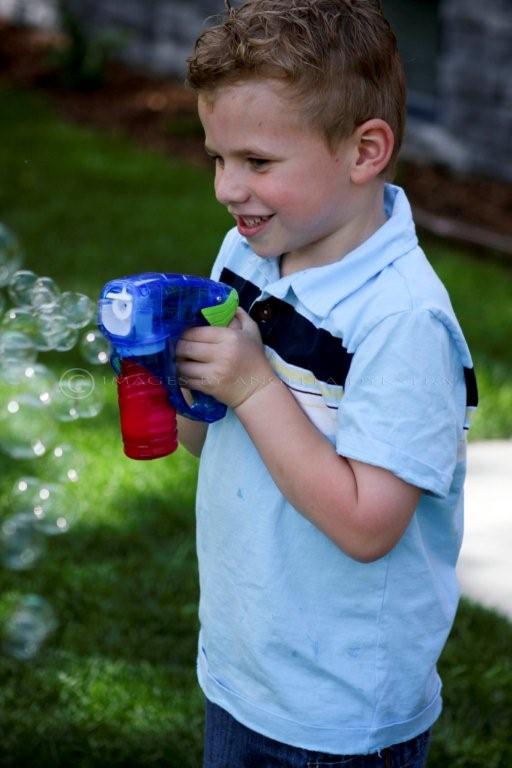 They shoot bubbles SUPER FAST.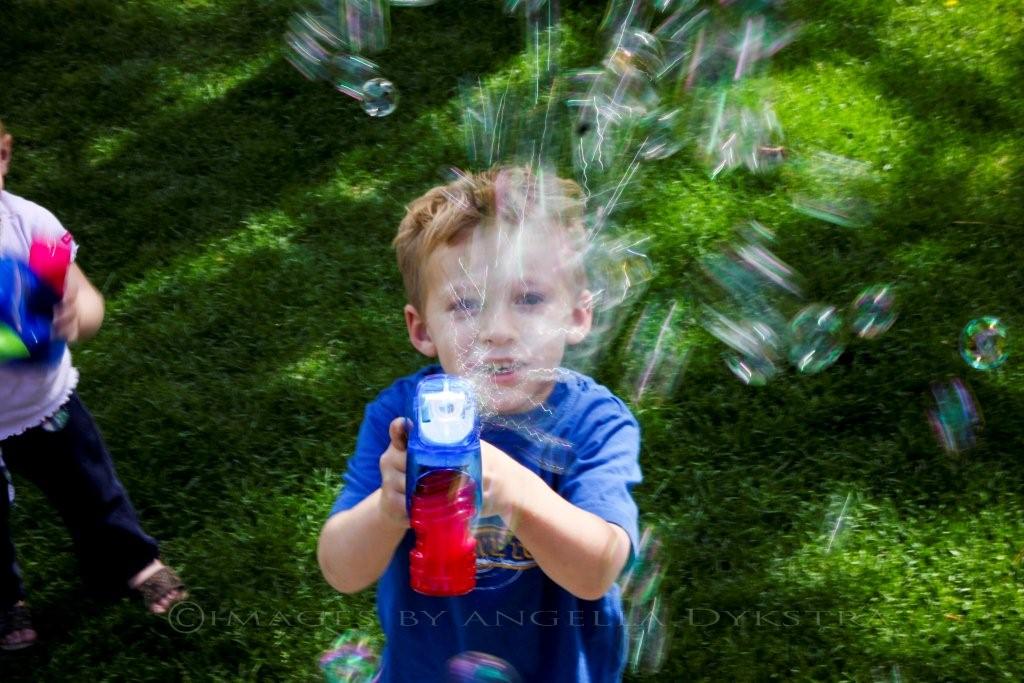 If I tried to blow bubbles that fast, I would pass out.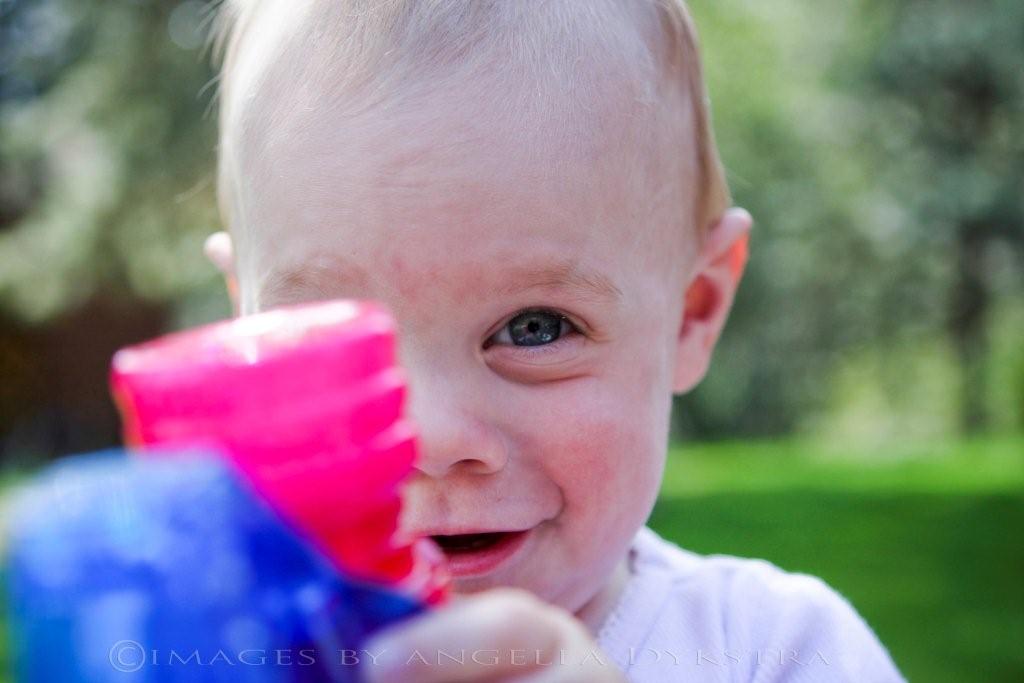 Emily. Looking down the barrel like the good shooter she is.
When I took this I was all, "Sweet shot!"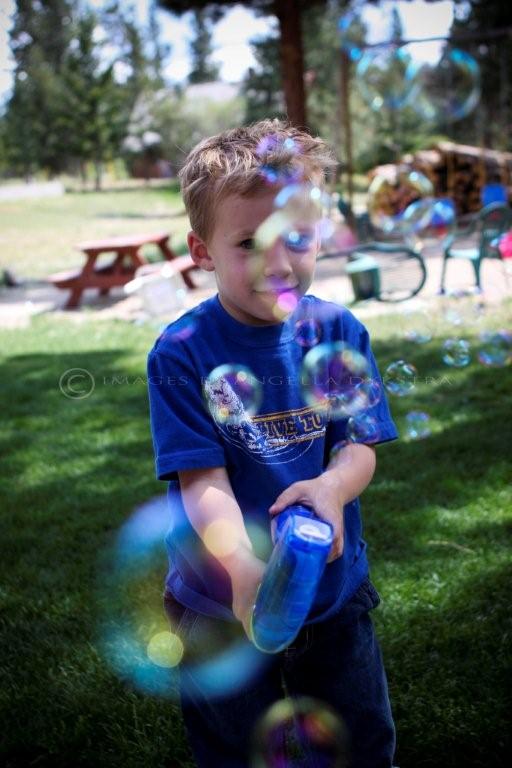 And then I was all, "DON'T LET THE BUBBLES HIT THE LENS!"
I kind of like this one. A lot.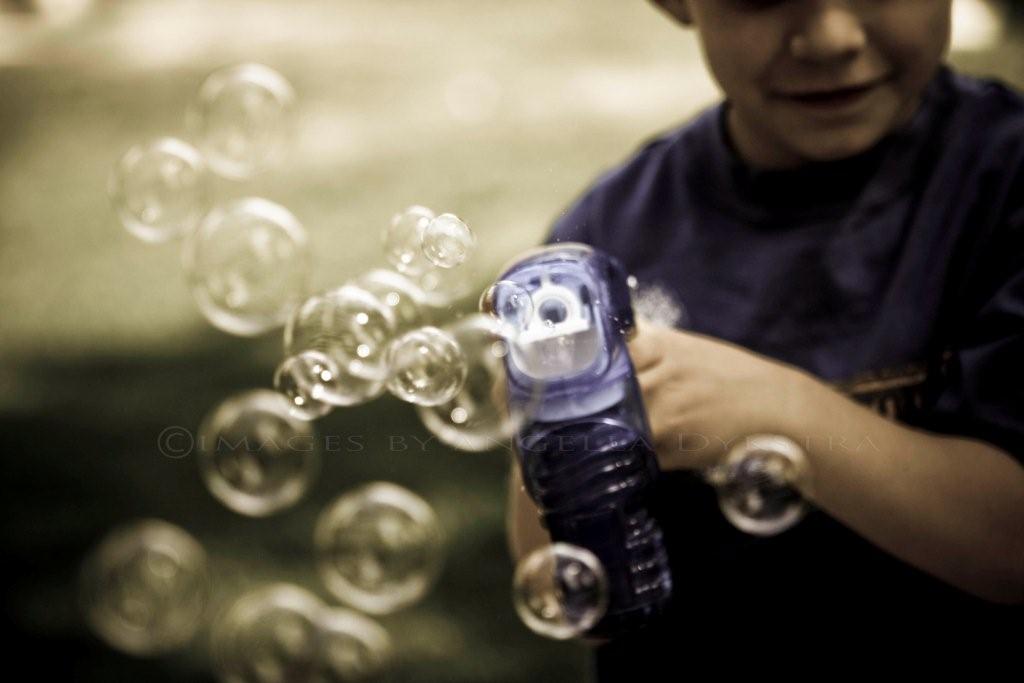 Bubbles are FUN!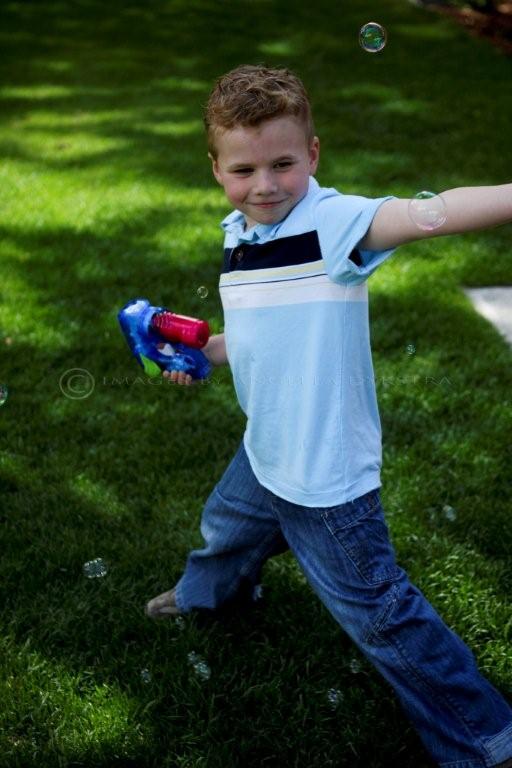 And a little saucy.
The kids liked to shoot the bubble guns…and to be shot at. Up close.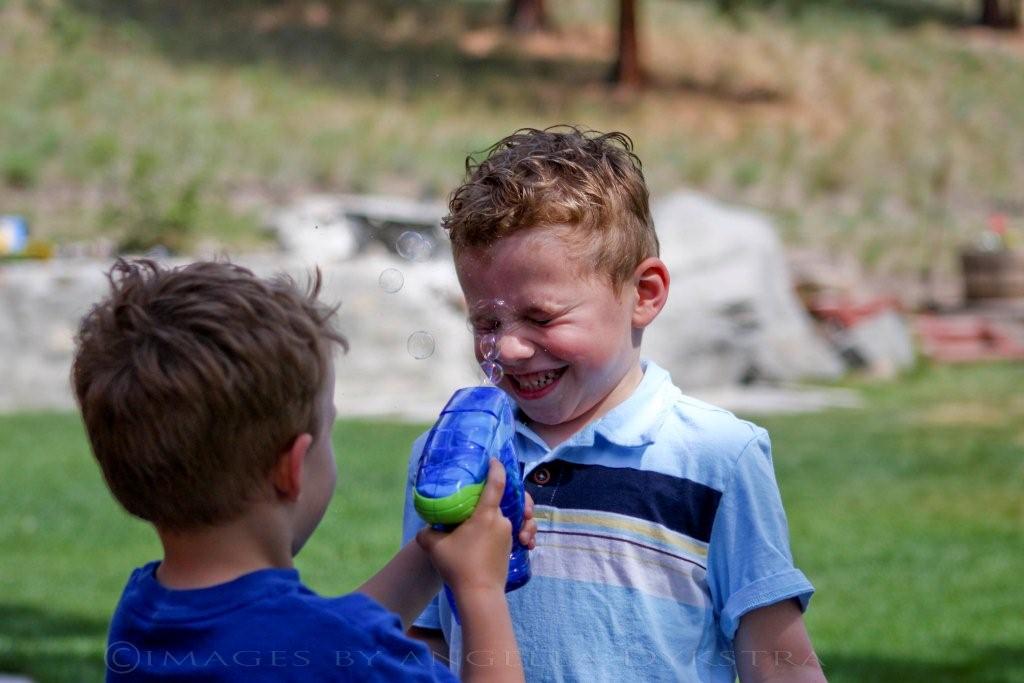 And from a distance.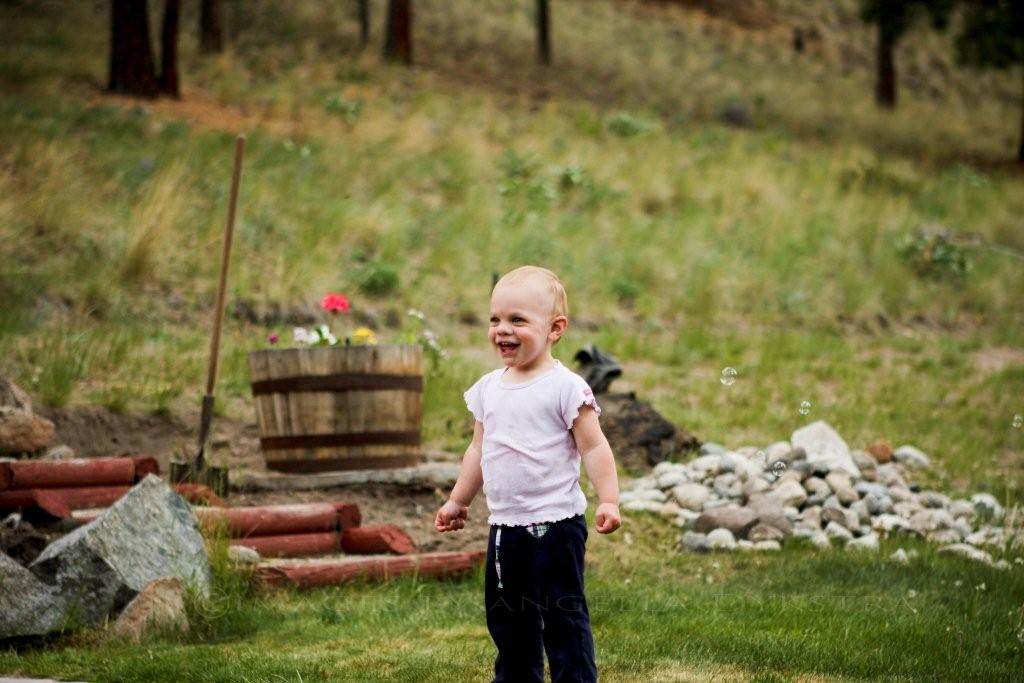 Whee!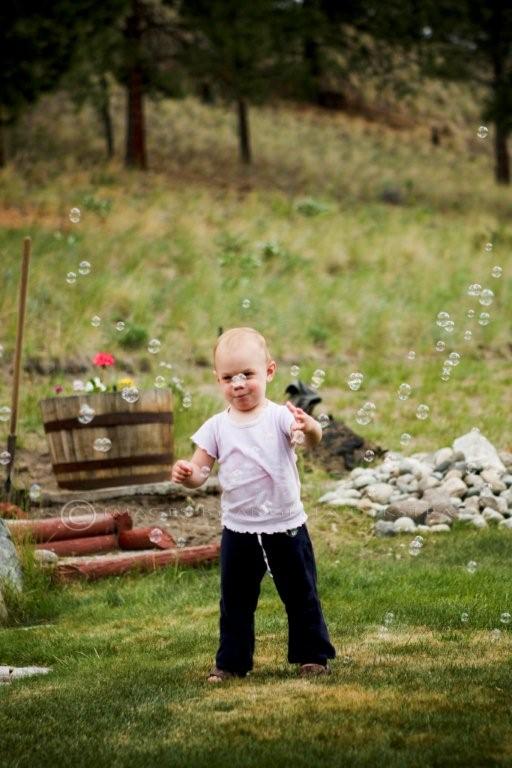 Bubbles!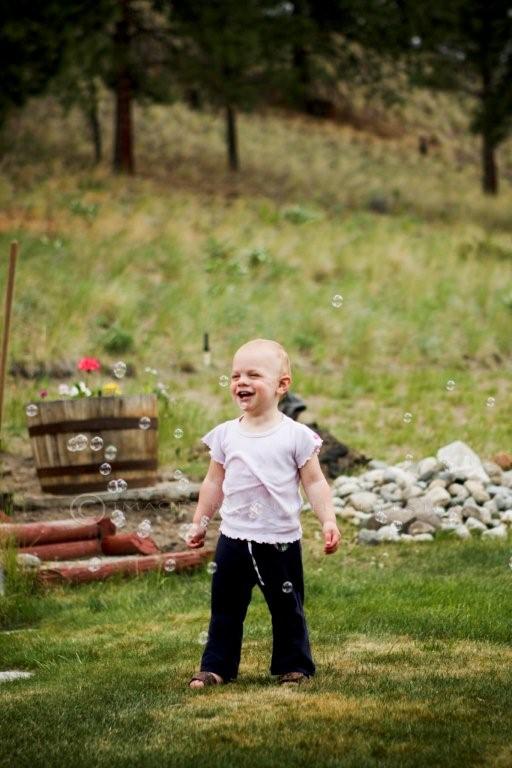 There she goes laughing again…Little Miss Giggles.
Before we knew it the bubbles ran out.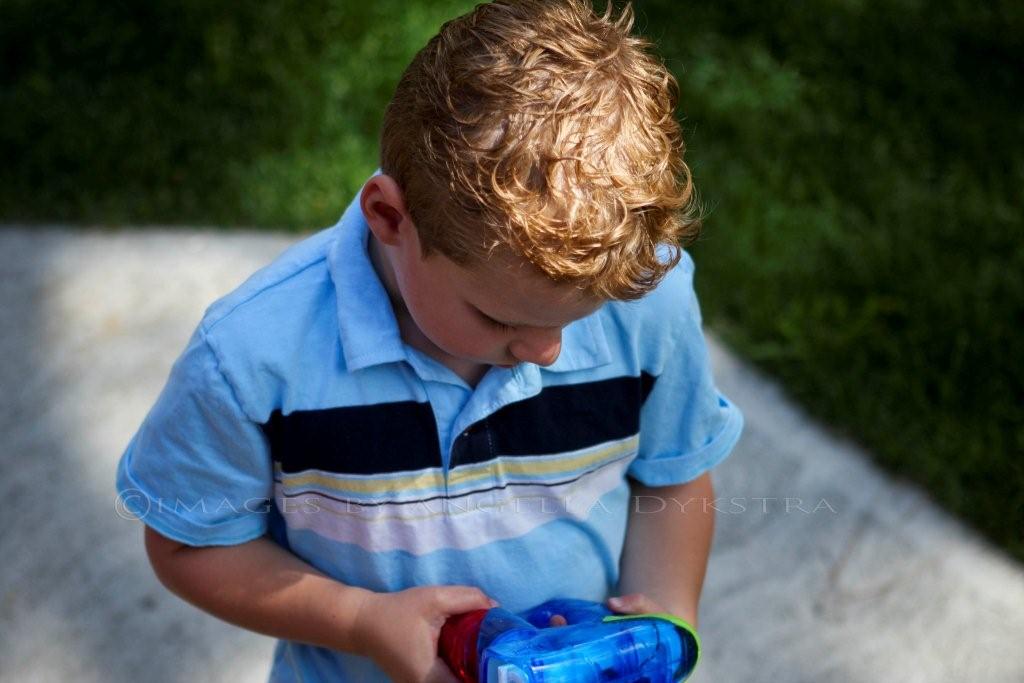 Being the uber-intelligent woman I am (Ha!) I had not thought to buy more bubbles. I used it as a lesson to teach my kids about dealing with disappointment. Then I bribed them with took them out for ice cream.
I was away for almost 72 hours this weekend, leaving Honey as a single parent to three kids under the age of six. I go away a few times a year for work, and will go away for BlogHer in July. Woo!
He has left me alone with the kids ONCE. For one night. He is by far the better parent. Hands down.
After all of the busy-ness of the weekend, Honey was tired. He started dinner while I played with/shot photos of the kids. Then he laid down on the bench seat for a little siesta.
He deserved it.
comment via Facebook
comments