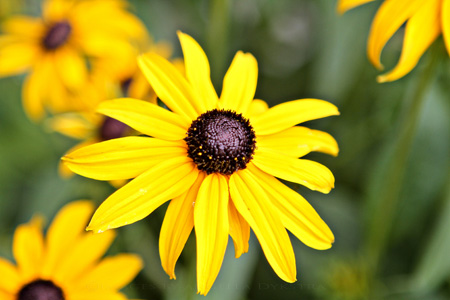 I live in an arid climate, with little rain and scorching hot summers. We will reach temperatures rivaling those in a southern California heat wave and then…the last week of August comes. Something happens during that time, and I only remember it so well because Nathan was born during that week. The rain comes. He was born while the rain hit the window panes of the hospital and nearly every birthday of his is a cloudy and/or rainy day.
I mean, we need the rain, being on water restrictions for six months of the year, but because it happens during the last week of August the sun never quite recovers. It sits lower in the sky and shines a little quieter that it used to. The afternoons may warm up (and there was that one glorious September two years ago where we beached it every day after school), but the evenings are cool and the mornings, colder. It may still be summer on the calendar, but the air outside smells like fall.
Last year, I finally figured out why I was one of the few people not excited about the change of seasons. Everyone around me seems to be applauding the cooler weather and the receding heat and I'm stubbornly standing there yelling, "NOOOO" as if I think that would make it stop. I like fall. I do. Pretty leaves and jeans with cute sweaters and roasts in the crock pot and the ability to wear more that a tank top and underwear without drowning in a puddle of your own sweat. HOWEVER. Fall, at least in my neck of the woods, is a short, short season. Before we know it there is ice on my windshield in the morning and the wood stove is burning twenty-four hours a day and there is snow on the deck and ice on the roads and my lovely Reynaud's phenomenon ("phenomenon" sounds cool, but I assure you that it's not) acts up when I simply walk from my house to my vehicle.
If you've been around here since at least last winter, you know how long and far my hatred of the season goes. I hate everything about it, save for Christmas. I hate being trapped indoors and I hate how the lake fog engulfs the sun so that we're trapped in a cloak of grey and I hate that my photography stalls because I prefer to shoot in natural light and how "natural light" occurs between the hours of ten and two and how everything is just COLD and DARK and NOT MY FAVORITE.
Last weekend, Matthew and I were looking at the weather forecast for this week as he was planning out his hunting trip. Rain, clouds, GREY. I told him that I felt that sinking feeling rising up in the pit of my stomach. Rain and grey and then SNOW and ME BEING MELANCHOLY and IT'S ALL COMING.
He suggested that maybe I go see my doctor and talk about medication.
Wait. What?
He told me that he's seen me get progressively worse every year, even though last winter was even much milder than the winter before. I know that winter affects me and he knows that winter affects me and heck, the entire Internet knows that winter affects me. Maybe I can't do this on my own; maybe I need a little bit of chemical help.
No.
I'm not being stubborn (OK, maybe a little) but I also don't think I'm quite there yet. Yet.
This is not to knock those who need to take medication. Some of my closest friends and some family members do. I know the struggles they face and I know that they really do need medication to balance themselves out. I'm not saying that I'm better than that…I'm just saying that I know how dark they've been and I haven't been there. I sleep fine, I eat fine, I go throughout my day fine. My sparkle may lose some of its shine some days, but I leap out of bed every day (or, slither, like the rest of you) and do fine. I just have that undercurrent of mellow that is not there when the sun is shining. I also fear that side effects from medication may be worse than feeling down; I happen to like my sex life, thankyouverymuch.
I think that this winter will be different than last, in that I am working full-time outside of the house. I won't be sitting at my kitchen table, isolated from the bulk of humanity, watching the snow fall and pining for summer days. For while we all know that working outside of the home has been hard for me in relation to missing my kids, I should state for the record that I enjoy my time in an office, conversing with other adults whom I've known for years.. The Keurig coffee maker is just an added bonus.
So…my plan is to keep up with my daily exercise regime (Boot Camp twice a week, running/workout DVD's the other days), to possibly tan once or twice a week (don't even start), to keep eating healthy and to make time to spend with friends. Oh, and to keep up my near-daily "alone time" with my husband. Ahem.
I can state for a fact that while this week has been dark and gloomy (the rain is falling outside as I type this), I don't feel as dark as I did last year at the same time. I'm doing all that I can to keep the keel even and so far, so good. I know that we're barely a week into September and I know that I am an eternal optimist, so you don't need to remind me. Just know that I do feel better than I did last year at the beginning of September. Please also know that I may get darker and that I may use this space to get the dark out and that I may need you to shed a little light on me.
I don't want to fall but I also know that I will be lifted up before I hit bottom.
comment via Facebook
comments