Once upon a time, I had two little boys who were born twenty months apart. In those first few months after Nathan arrived I wondered if maybe we were done having kids. Life was hectic, sleep was but a dream, and we thought that maybe the two boys were what completed our family. When Nathan was about a year old, I said that I thought I wanted one more child, and Matthew felt the same. Nine months later, Miss Emily arrived.
In those nine months, I had to endure all of the "So you're trying for a girl?" and "You are going to be BUSY" comments that strangers felt they needed to say to me. Yes, we wanted a third child. No, we weren't "trying for a girl" because the odds were never in our favor. Did I want a girl? Sure. Why wouldn't I? It would be great to have someone with the same parts that I had, and who might even look like me.
That's exactly how it all turned out.
The thing is, this daughter of mine is so much like me that it is enlightening and frustrating all at the same time. She laughs easily, from deep within her belly. She cries easily, at the smallest of injustice. She has zero patience when things aren't working and can go from zero to fired up in 1.2 seconds. She is full of fire and compassion and love and zest and every part of the emotional scale. She dances in the kitchen with me and chair dances as we drive in the van. She sings all day long, about everything and nothing, and yesterday said that she's like to sing on the street to make money so that she could give it to the food bank.
When she is melting down about things like socks and ski boots (It doesn't FEEL right), I have to walk away because I get to where she is as fast as she does and it wouldn't be pretty. But then she looks at me with those big blue eyes and tells me that I'm beautiful, or cracks a joke that gets us both giggling, or presents me with one of the daily pictures that she draws for me and I know that as much as our similarities may cause clashes, we're going to be okay.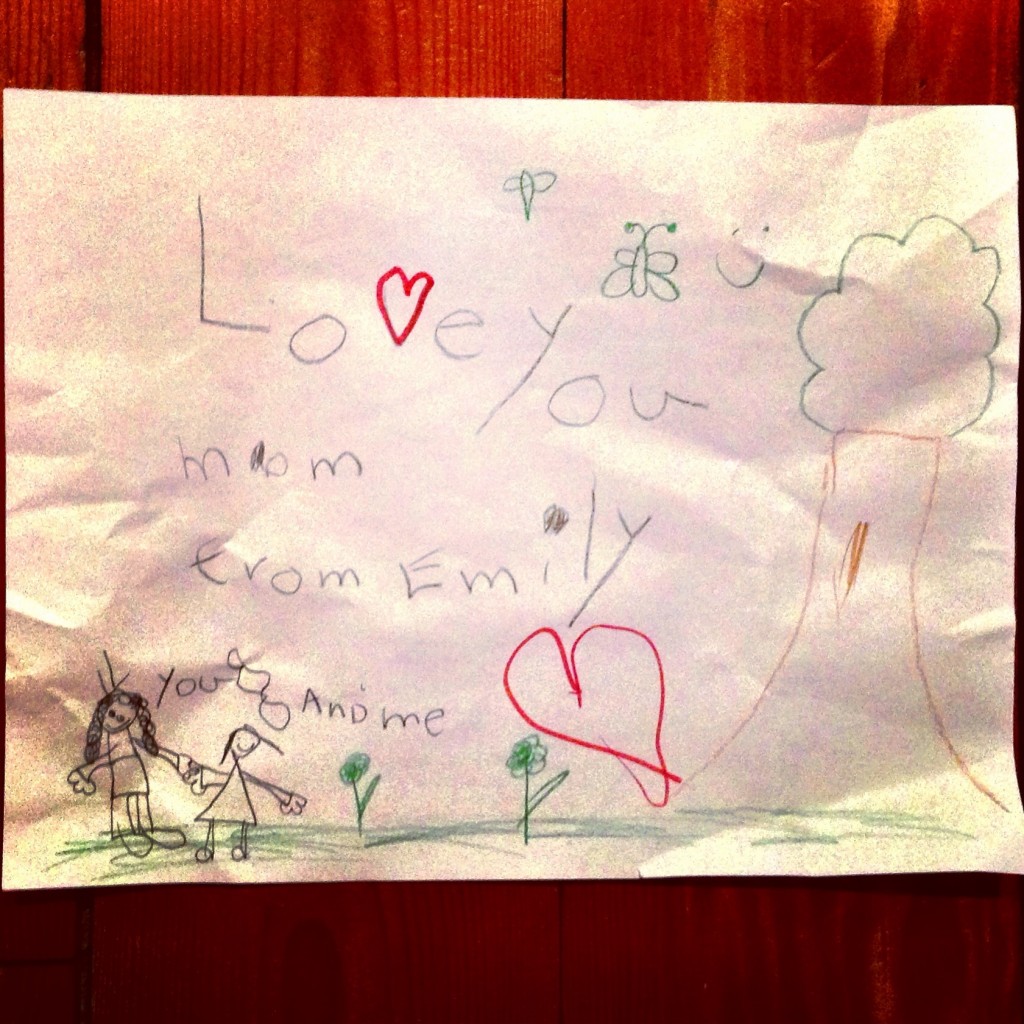 At least until the preteen hormones hit; then all bets are off.
comment via Facebook
comments