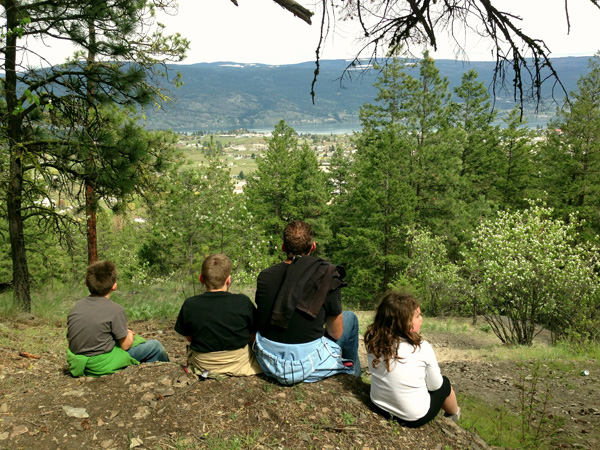 I've written here many times about how health and fitness are important to me. I run three days a week, attend two strength classes a week, and like to ski/hike/something on day six. (On the seventh day, I rest.) I don't play team sports because, well, I can't. I'm the girl who fell up the stairs while pregnant, if you recall. I'm athletic, but I'm also clumsy and somewhat uncoordinated. I should really keep a tally of the things I drop throughout the day — that could be a blog post all on its own.
Most of my athletic outings are with my running partner, or on my own, or with a friend who likes to hike because that's what works while the kids are at school. We don't have our kids in a lot of extra-curricular activities because life is crazy as it is and we're not made of money. All three kids are in piano lessons this year, we had seasons ski passes, Emily is in dance and … that's it. Soccer registration came up — the dudes played the last three years, Emily played last year when she was old enough — and we asked them if they wanted to play again this year. They opted not to, in favor of hiking as a family instead.
This pleased me to no end. Last year we spent three hours every Saturday morning on the soccer field, usually wet, cold, and shivering. This year, we opted out of outdoor activities on those few weeks of miserably damp weather (doing other things like getting a kitten). Now that the sunshine is back, we've started hiking. Yesterday afternoon we hiked up a mountain that I've never hiked before and the view from the top was worth it.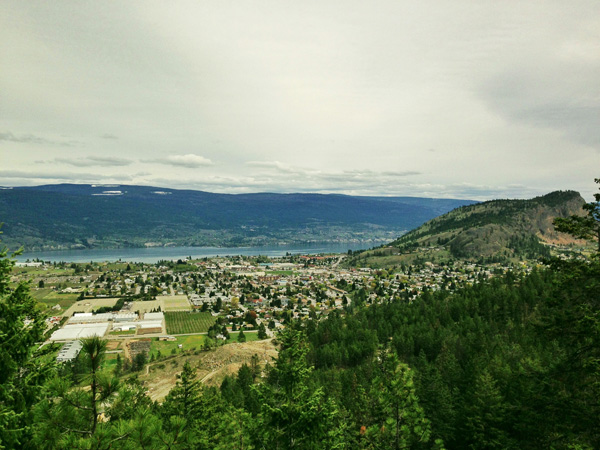 There was grumbling from Little Miss Coughs-A-Lot and Mr. Too Cool For Family Time, sure, but they were short-lived and the rest of the time, they enjoyed themselves. I'm so thankful that we live in a place with so many options to be active, be it a five-minute walk to the Trans Canada trail near our house, a hike up the mountain behind our house, or up one of the many mountains in town.
I want my kids to have many happy family memories of us being outside and active and exploring. Being healthy and fit because of it is a bonus that I want for them, too. I think that we're making it happen and I couldn't be happier about it.
comment via Facebook
comments