If you've spent any time reading my blatherings for any length of time, you know that I'm a pretty positive person. I can't help it, really. I am one of those annoying "eternal optimists" and even if I weren't, I have a pretty charmed life. I'm married to a handsome man who cherishes me and together we've built a family that consists of three of the most fascinating children that this world has ever seen. We live in a nice house that we (he) made our own on a large property that backs onto Crown (Government) land and is walking distance from a creek that burbles alongside the Trans Canada Trail. I have a great job with fantastic benefits and a circle of friends both far and near that fill my heart to overflowing.
I have nothing to complain about. In my head, I know this.
Every once in awhile (once every twenty-eight to thirty-five days, if you want to get specific), my rational head seems to disappear. It's like I'm stripped of my armor and those other things get to me. Those things that seem so innocuous the rest of the month in light of all of the good in my life are suddenly towering over me and I cannot will them away, even if I try. I feel helpless and hopeless and the tears flow freely. I try to talk myself out of the tears but that only makes it worse because I get mad at myself for being such an insensitive jerk and MAYBE IT'S OK TO CRY SOMETIMES, ANGELLA.
What is it that's breaking through the armor this month?
I've had plan in the works for a side project that I'm super excited about but it's been sputtering and hiccuping and stalling for FIVE MONTHS and I'm feeling creatively constipated and the back end is out of my expertise, so. I'm standing here with my hands tied and my tongue tied and I don't know where to go from here.
My kids are leaving this coming weekend for a week at Grandma's. Last year found Matthew and I wandering around our empty house like lost puppy dogs and I had hoped that this year would involve less tears and more productivity. Right now, I'm not so sure that it's a feasible reality.
My Mom. I haven't talked to her since that weekend that I posted my side of the story and I'm not really surprised. It's always been up to me to make that first phone call where we pretend that nothing happened and carry on as we have always done. I no longer feel the need to be the grown-up in the situation, so I haven't done a thing. I've let it go, for the most part, and will go days or weeks without thinking about it. Then the walls come down and I just don't get it. I look at my three kids and know how much I love them and ache for them and cannot comprehend that my own mother does not feel the same. How can you inflict so much hurt upon your child and not want to make it better? Am I so unworthy? In her eyes, I suppose so.
My broken edges are jutting out and my eyes are dripping my chest is heavy and then my husband runs inside and tells me to grab my camera because the sunset is SO PRETTY.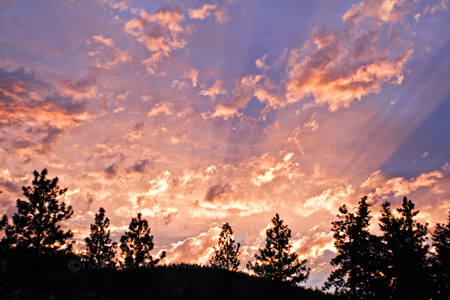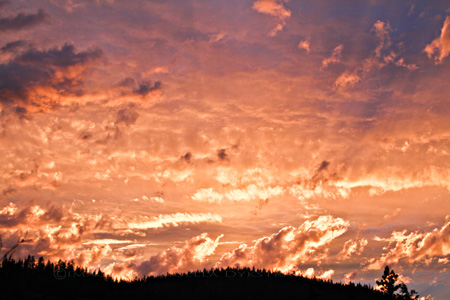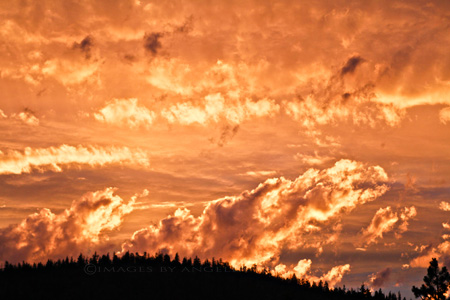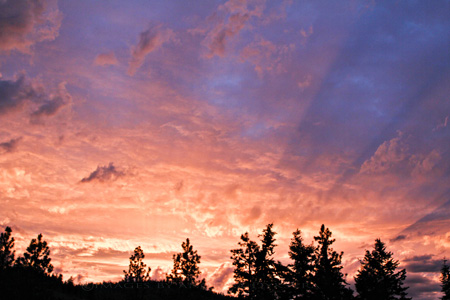 Thanks be for someone who will listen to your hurts and wrap you in a bear hug and then points you to something so inspiring that you forget why you were crying in the first place.
comment via Facebook
comments