If you've been around these parts long enough to have read one of the "things about me" memes or maybe you played in the BlogHer scavenger hunt, then you know that once upon a time I owned a motorcycle. A Kawasaki Ninja 500, to be exact.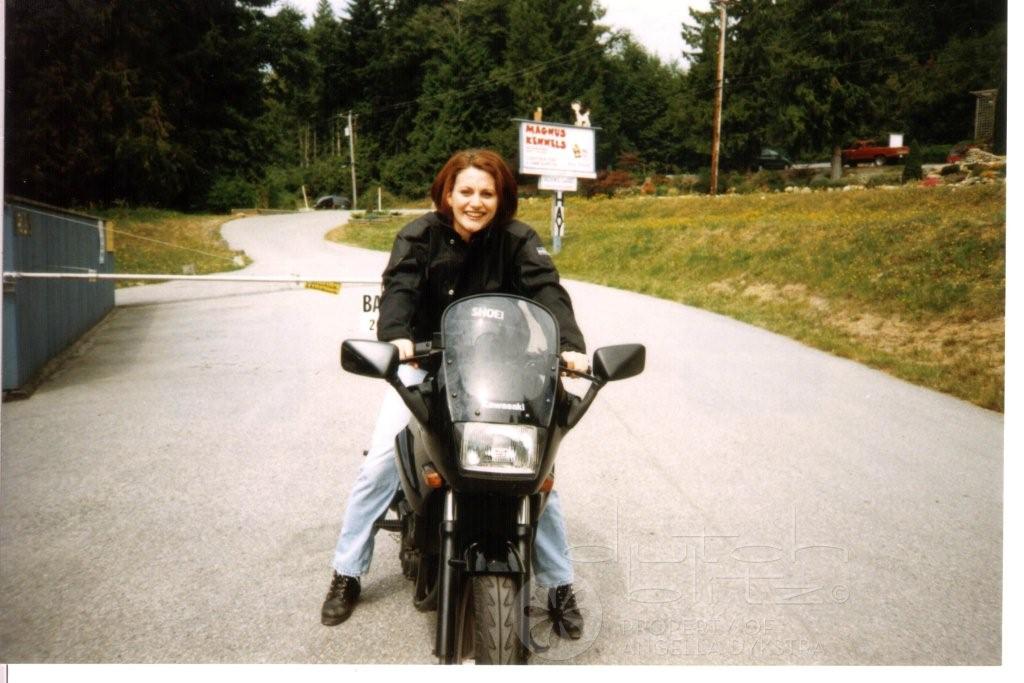 Please to excuse my (horribly) straightened hair. A misguided decision to cut my hair SHORT (and the subsequent grow-out period OF DOOM) combined with the Friends era resulted in the above hairdo.
Please also to excuse my (strategically hidden) thighs. This was before I hear of these great things called "vegetables" and "exercise".
I sold that bike to help pay for my (our) wedding. Our parents chipped in a little bit but the onus was on us to foot the bulk of the bill. My (extremely) frugal husband had a decent savings account and I had a motorcycle to sell and, well. There is no debate that it was the best decision at the time; we're now mere weeks away from our tenth anniversary. While my head knew that selling my bike was the wise choice, my heart was a little bit sad. I kept my helmet and jacket and they have resided in our hall closet to this very day. I spent many years pregnant and in the trenches of baby craziness and shoved my love of the bike as low as I could.
It's been hard, especially every spring when the bikes hit the road. I need only hear them in the distance and my heart starts to beat a little bit faster. I want to be on a bike of my own, to have my hair blow behind me, to open it up on the open road. As cheesy as it sounds, it's true.
A work friend of mine bought a bike a few years ago and we've spent many an animated conversation talking about our shared love of riding. She's the same age as I am and loves it as much as I do. Seeing her bike in the parking lot made me both happy for her and a little bit sad at the same time. One night, after having talked to her at length about her bike I came home and pitched the idea to Matthew that a bike might be a good idea due to the amount of gas money we would save on my commute. He laughed, I laughed, and I didn't think much more of it. That is, until last week when he brought up that maybe a bike would be a good commuting option, both for me and for him. He doesn't have his license, but he wants to get it…soon.
He then spent the better part of the next few days researching bikes, browsing online ads and calling sellers. He called friends of ours who ride to get their insights and advice. He was a man on a mission.
I know that many people have fears about motorcycles. They know or have heard of people who have been injured or killed on a bike. I, too, am one of those people. When I was in my early twenties one of my riding buddies crashed his bike while on a ride that I hadn't participated in. He was traveling at 180 km/hour (112 miles/hour) when he hit a bump in the road and lost control of his bike. While his passing was sad, I cannot see how traveling at those speeds can be considered driving "defensively".
I've had a few friends express (grave) reservations about me getting a bike and I get that. I do. I've seen and experienced the carnage myself. I could argue the statistics and try to make my arguments but I really do understand both sides of the debate. That being said, I also feel like ten years of putting aside something you love is far too long.
Matthew found a bike that he thought would be a good fit for the both of us. He showed it to me and it was love at first sight. We drove an hour just to see her and brought her home the next day.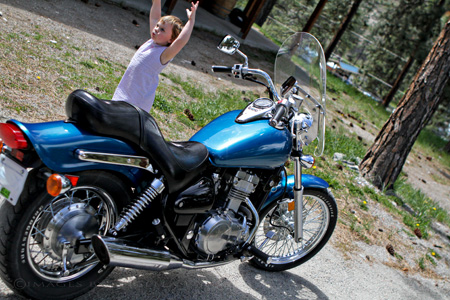 As you can see, Emily is just as excited about the bike as I am.
We had a few days of inclement weather but on Saturday the sun finally shone. Same goes for Sunday. I finally had the chance to take her out for a ride (or two).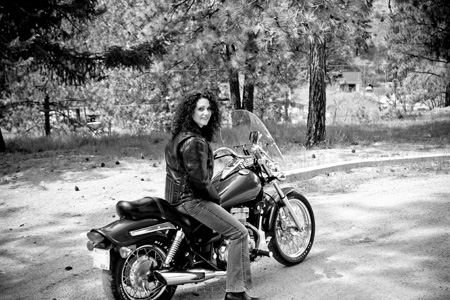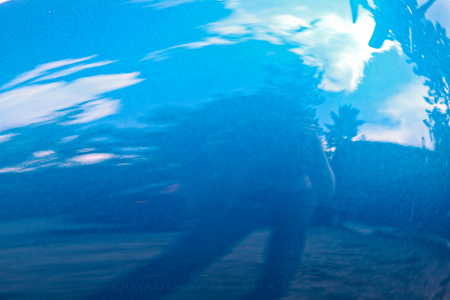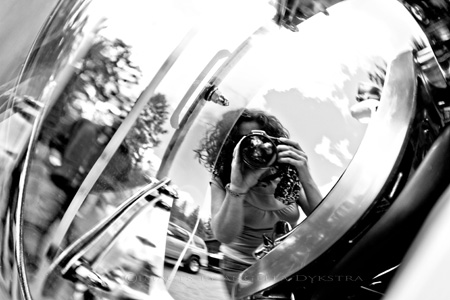 I think I'm in love. Now I just need to name her.
*Alternate title: Live Long And Prosper. Because my new girl is a Kawasaki Vulcan 500.
comment via Facebook
comments