Well, HELLO THERE.
Gosh, I've missed this whole blogging deelio this past month. It's not you, friends, it's DECEMBER. I have 768 (I wish I were exaggerating but, no. That's what Lightroom tells me I imported) photos to delete and to edit and maybe wrangle a blog post out of. Maybe. They'll likely end up on Flickr once I get through (Christmas day, and) editing them. So, 2012? Before the world explodes?
I feel like I need to sit down and update and while photos take a zillion hours to edit and whatnot, words come quickly. At least they do to chatterboxes like me. (My Dad is likely laughing at the truth of it all. Because I GOT IT FROM HIM.)
If we were all to sit down for coffee, you'd probably tell me about your hectic December as well. We all have work and life and external commitments and Christmas (Or Holiday, if you're not into Christmas) productions and Christmas (or Holiday) cards to address and so it goes on.
I hear you. December tries to eat us alive with all of the external pressure and then other issues seem to arise that bring you to the breaking point. For us, it was Matthew (unknowingly) dropping a shopping bag of gifts he had bought for me and his coworkers then inadvertently DRIVING OVER THEM. He had to go back to the Big City (an hour away) to repurchase everything and, yeah. Then, a few days later, we had a chimney fire which shook me to the core because once you've had a house fire, any sign of fire makes you especially sensitive.
The kids were fine, we are fine and the house is fine. HOORAY!
Instead of focusing on The Busy and The Scary and the Holiday of PEOPLE, PEOPLE EVERYWHERE, I thought I'd point out what is making me happy (apart from my family)(Hi! Honey).
1. I got an iPhone 4.0 last Monday. It's an early Christmas present from…me. It makes my life easier and a lot more fun. It's also SO SHINY. And SO FAST.
2. On that note, the Instagram App is like Flickr 2010. All of the interaction and none of the…silence? I'm not sure but I know that I love the app and the filters and the community and, MAN. It's on the main page of my iPhone, if that tells you anything.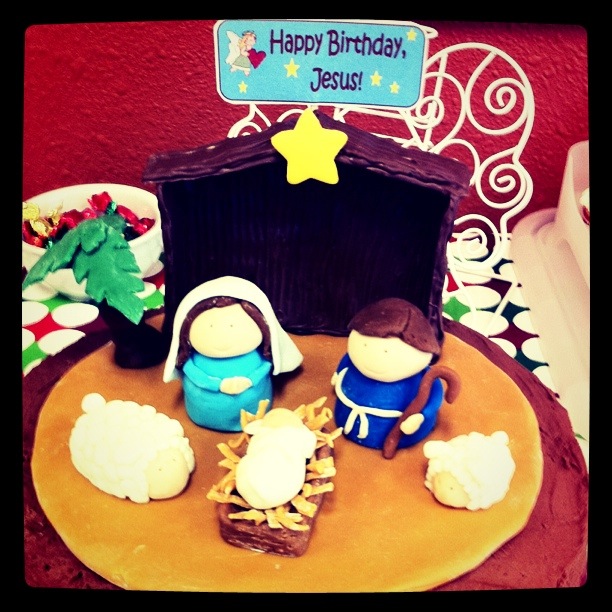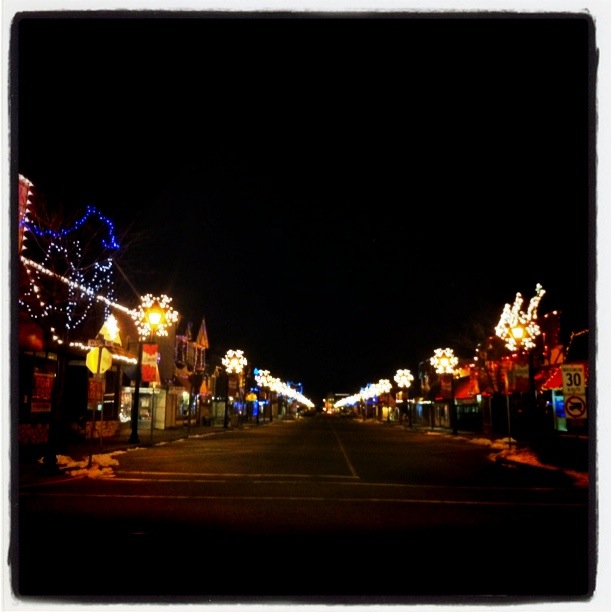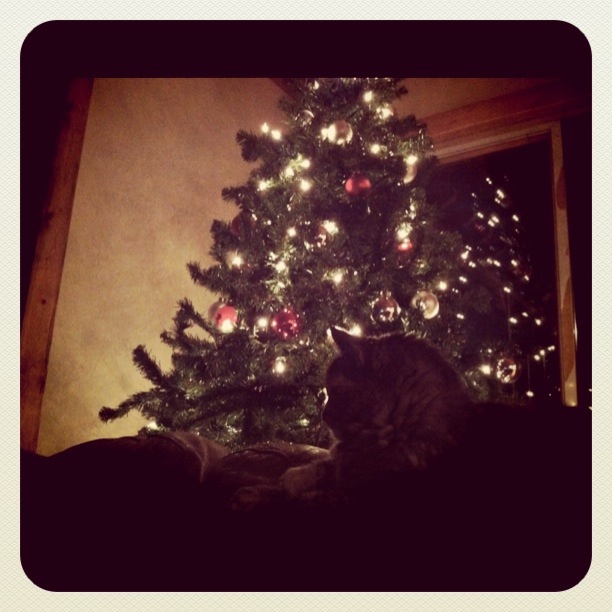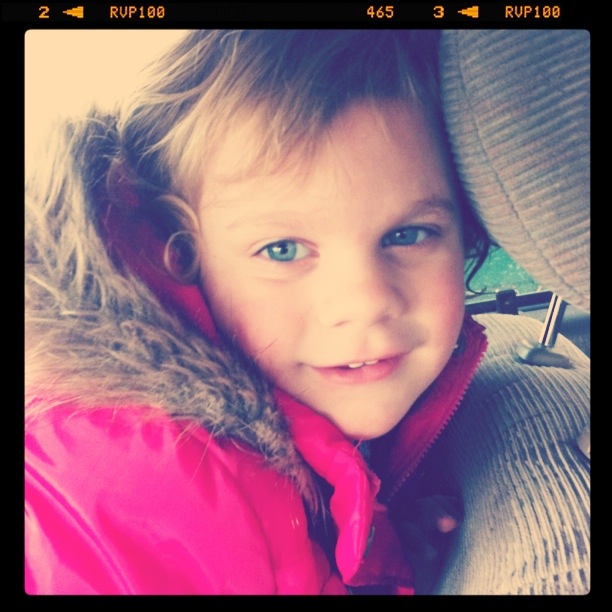 If you're on there, add me (AngellaD, of course) and I'll add you back.
3. I like playing with bokeh. Now that I've started, I can't stop.

4. We hosted Matthew's staff Christmas party last night. There was a caterer for dinner but we (Matthew) spent two days cleaning and organizing and amidst that we (I) made appies galore and decorated.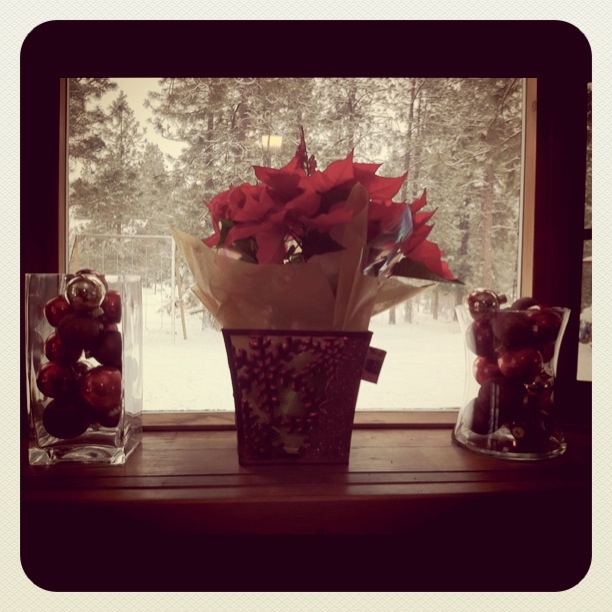 It was a lot of work and a lot of fun and we'll be doing it all over again (with the full meal deal) on Christmas Day (in FIVE DAYS) for the extended family. I can't wait.
5. So, it turns out that the contest I mentioned in my last post lets you vote ONCE PER DAY. Help a girl out with your vote? And if you're Canadian, enter the contest and leave the link in the comments so I can vote for you too. It's not often that a contest lets the voters win cool stuff as well.
6. We've booked a trip to Disneyland for the family in early January. Work is quiet and my friend who is a travel agent got us a ridiculous deal and WE'RE GOING TO DISNEYLAND. We're thinking of telling the kids just before we start on our trip, assuming I can keep from telling them until then. Did I mention that WE'RE GOING TO DISNEYLAND?
7. We're pregnant! Totally kidding (if I were pregnant, I'd have some 'splainin' to do) but I couldn't leave this at six points. Seven or ten points are more my style.
How are you guys? I've missed you. Are you holding up with the chaos, or has December pinned you to the ground and farted in your face?
comment via Facebook
comments