This morning started like most. Up at the crack o' dawn with the kids. Ate breakfast (I missed my standard Oatmeal with a Hazelnut Latte while we were away. I savoured every bite this morning). The kids playing with toys while I baked some cookies.
I went down to the office to talk to Honey for a few minutes. Nathan called me, so I headed back up the stairs. Sort of.
I placed my right foot on the bottom stair. I pushed off to take my next step, and my foot slipped out from under me. I put my arms out to brace my fall, but that didn't work too well. We have open stairs with no risers. My hand went through the opening, and I slammed my right bicep against a stair. That was right about the time that my right cheek bone ricocheted off of another stair. I screamed.
Matthew was at my side immediately and helped me sit up. I was sobbing uncontrollably. He first asked if I had hit my belly (I hadn't – I landed on my right side). He then asked if I thought I had broken my cheekbone, to which I replied, "I don't think so." He ran up to grab me an icepack, and then helped me to the couch. Graham asked, "Are you OK, Mommy?"
I told him I was OK, and he told me that it would be better in the morning. I had quite the goose egg. Matthew pulled out the Health Guide, and as there was no blood around or in my eye, ice was all that was recommended. No need for a special trip to the doctor. I go tomorrow for my weekly check-up anyway.
Here are a couple of pictures to show you how beat up I look. Here's one taken about an hour after I did the deed. Note the swelling: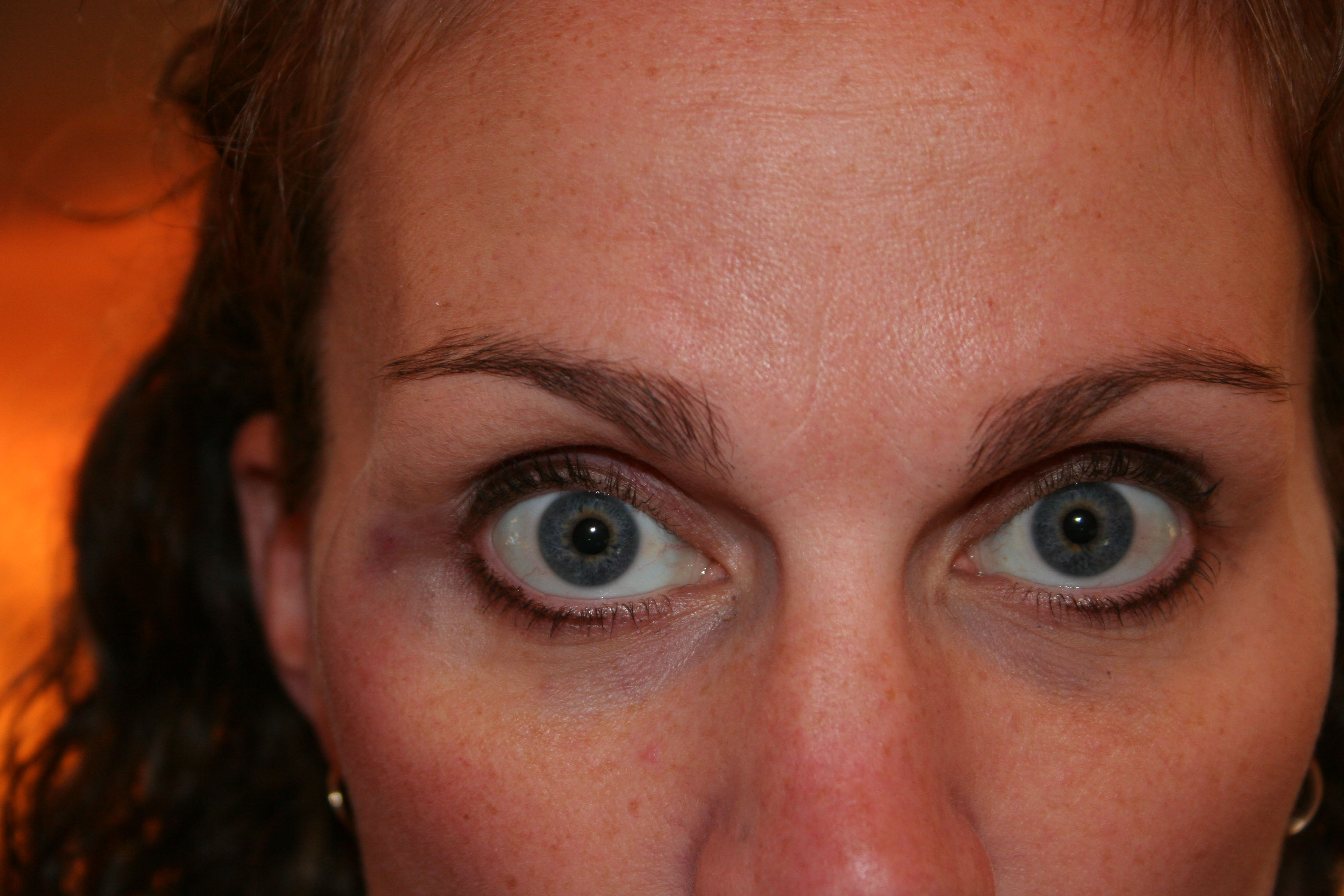 Here's one from a few minutes ago. The swelling has gone down, but now my face is turning a nice shade of blue and red. Good thing those are my two favourite colours.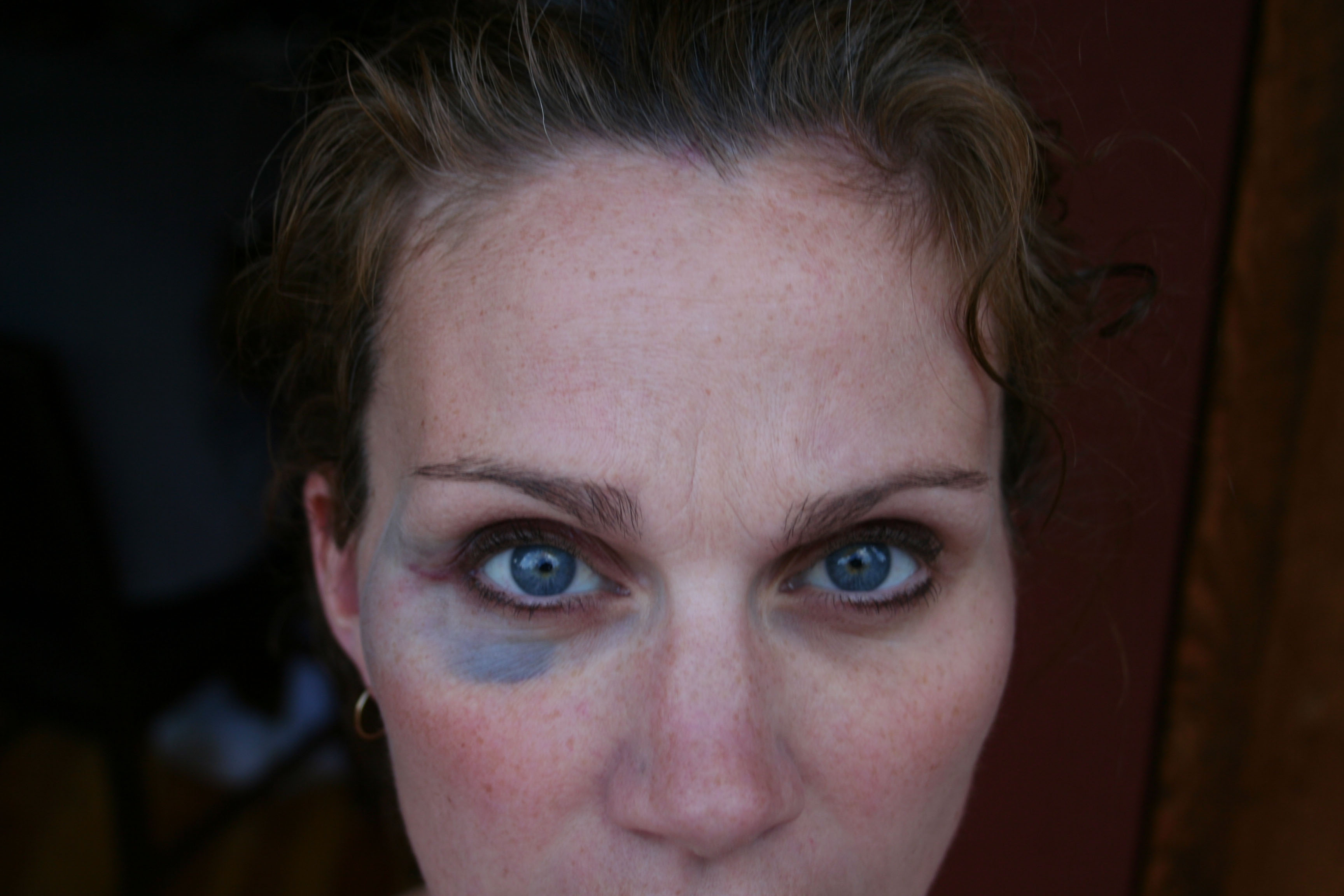 It doesn't hurt too much – it stings the most when I smile. It's hard not to do that when you have a little Graham in your life. A short while after I smashed my face, he was heading down the stairs to see Daddy. He calls out to me.
"Hey, Mommy! Watch me!" He then grabs the railing.
"When you go down the stairs, you need to hold the railing just like I'm doing."
"Oh yeah? Why is that, sweetie?"
"So you can't hurt yourself anymore."
Thanks, Champ. He's so sweet it hurts.
I'm interested to see just how black and blue I get. The swelling has an upside – my laugh lines are almost gone. Who needs Botox? Just hit yourself in the face a few times.
Now I just need to decide if I want to cover it up with makeup, or instead put eye shadow on the other side to balance it out. You know, go for a funky look.
The options are endless.
comment via Facebook
comments