I had to go and complain about the heat.  Sunday was a mix of sun and clouds.  It was a little cooler than it had been for the last week or two.  We asked the kids if we should "beach it" or go 4×4-ing.  They opted to hop into the 4Runner.
All was well for about thirty minutes.  I was shown a location that Matthew and the kids had been to, but that I had not seen before.
Before we knew it the storm clouds rolled in and lightning strikes were hitting the hills around us.  Nothing new, I know.  Matthew made the sweet call of booking it to the truck (instead of asking three wee people to RUN LIKE THE WIND) and swinging back to pick us up.  Mere moments after we loaded all of the kids into the vehicle we were pelted with some seriously hard rain.  As we drove home we dodged lighting and braced ourselves against the crazy downpour.
Apart from (and including) the drama of Sunday afternoon, we have really been battling the heat.  A while back we were put on tight watering restrictions.  These were not your regular restrictions where we were allowed to water on alternating days.
We were told not to water. At all. EVER.
This did not sit well with us.  We have a vast lawn that our kids (and their friends) frolic on daily.  Burnt grass is like rough straw. NOT GOOD on soft little feet. We also have a large garden that requires water so that the fruits and vegetables we have planted will thrive.
About a month ago, we did what a number of our neighbours have done.  We uncapped the well that serviced our property before the fancy new water system (that now HAS NO WATER) was installed about ten years ago.  This well, that we share with our closest neighbour, spouts clear cold water at five gallons per minute.  Matthew and our neighbour have worked hard to install a system that gives each of us a tap to do with the water as we please.
We choose to water the lawn, which includes a sprinkler.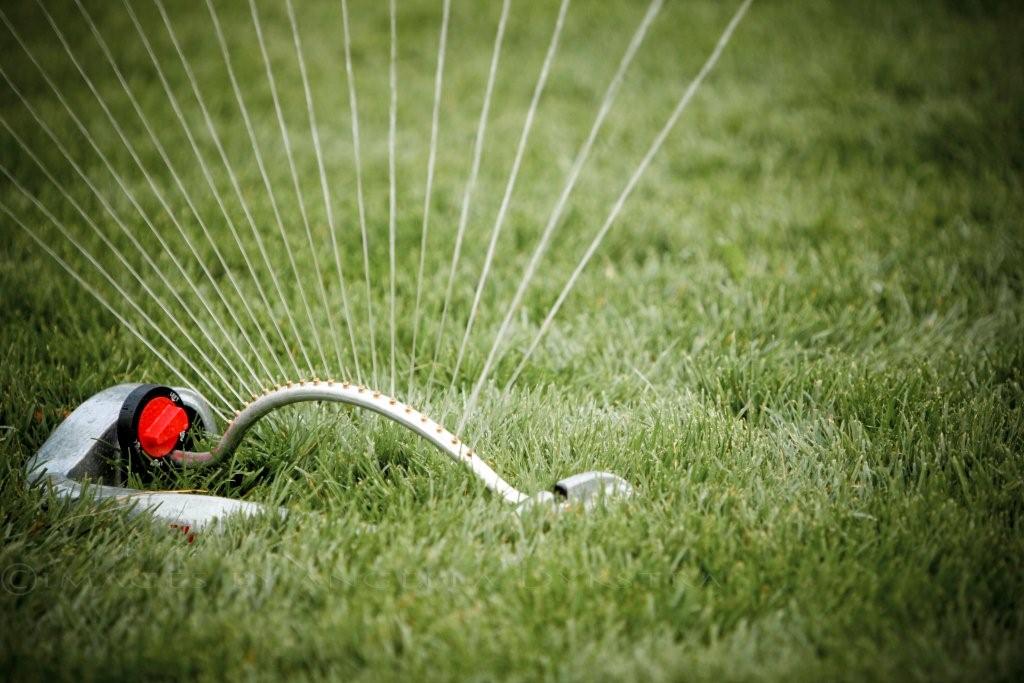 We all know what happens when a sprinkler is turned on.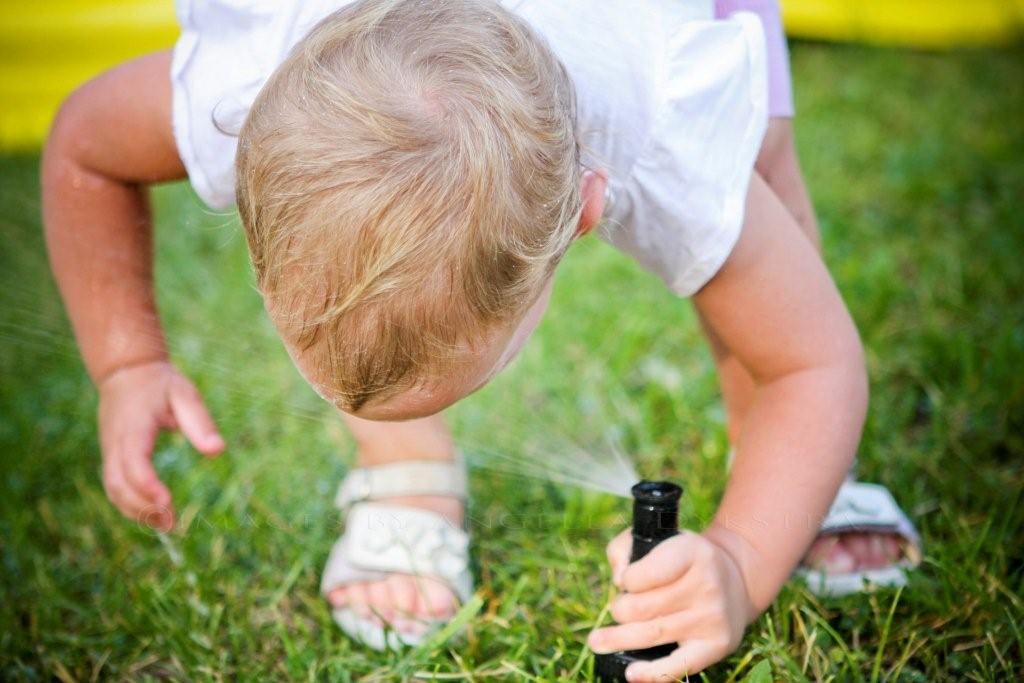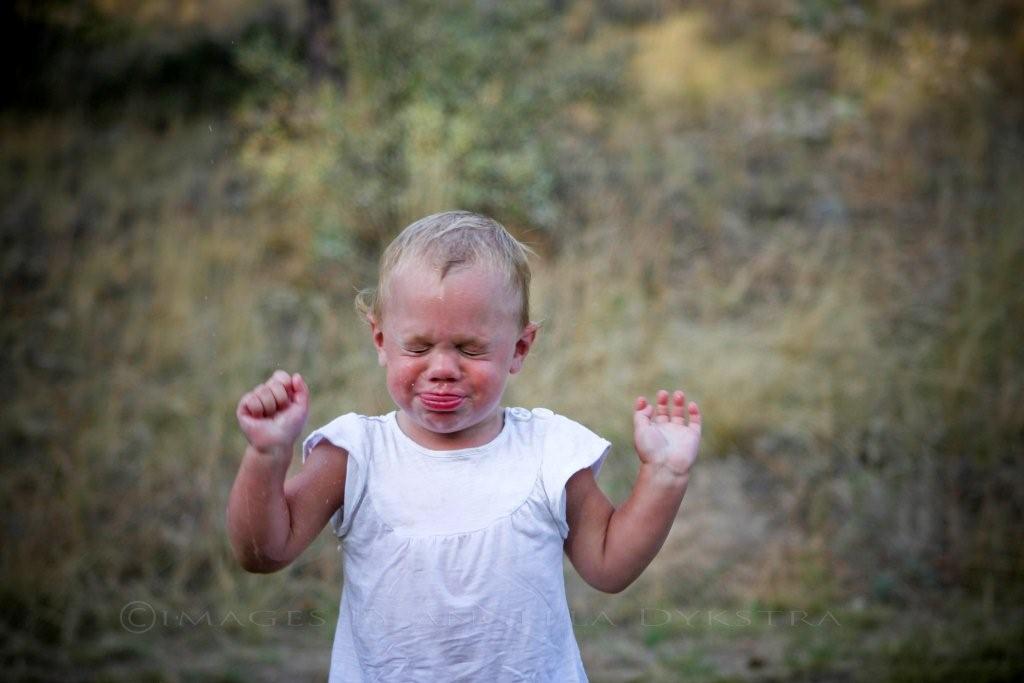 Um, Nathan?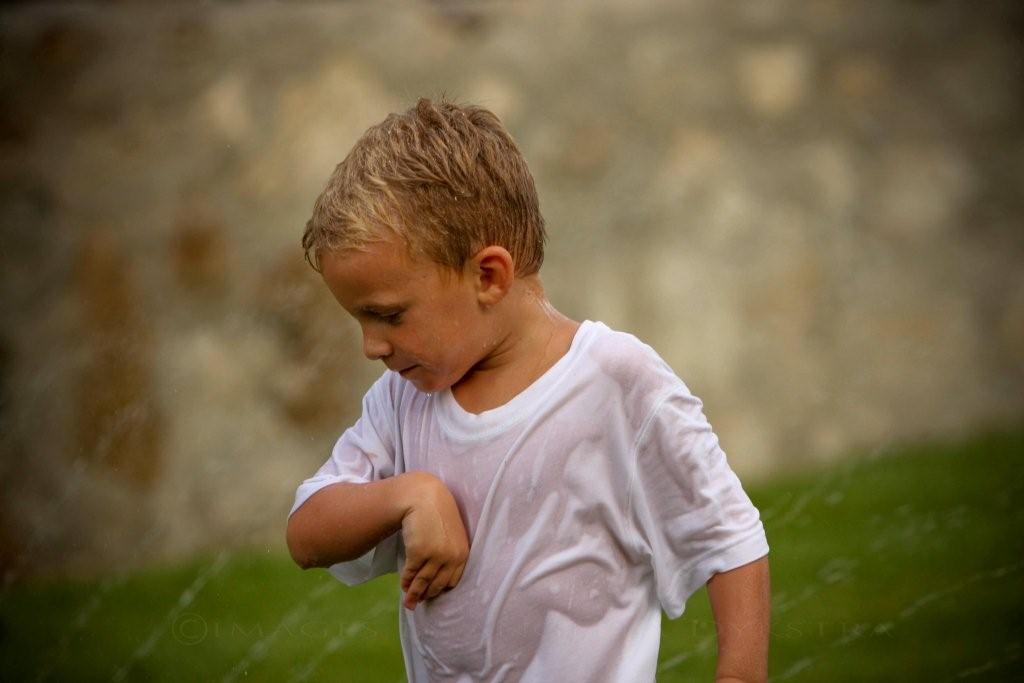 That would be WATER on your arm.
Graham enjoyed himself.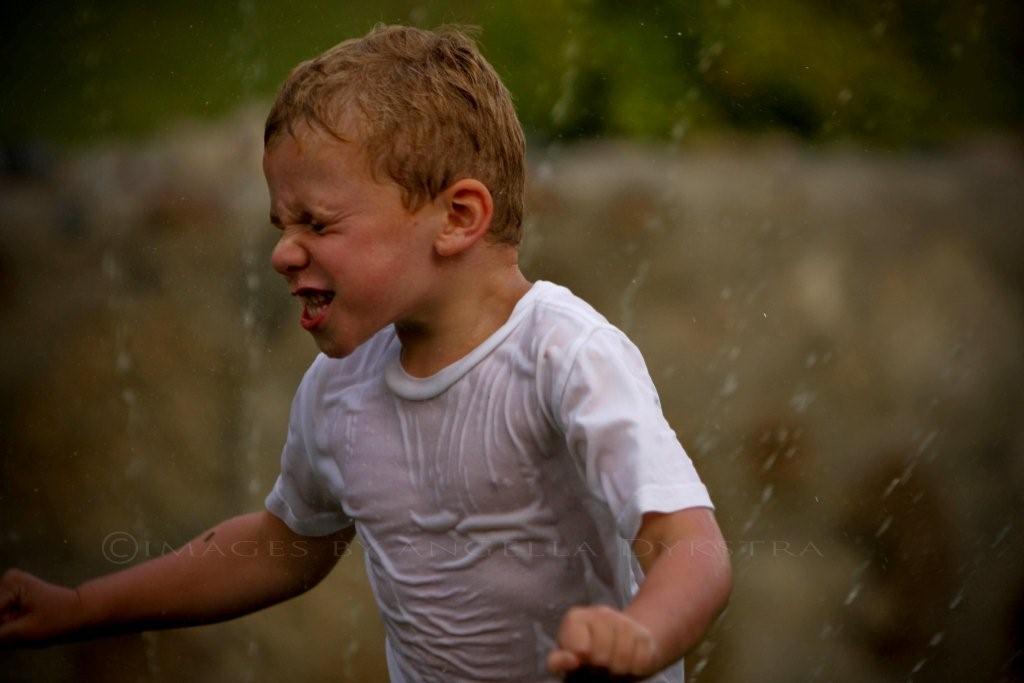 A little.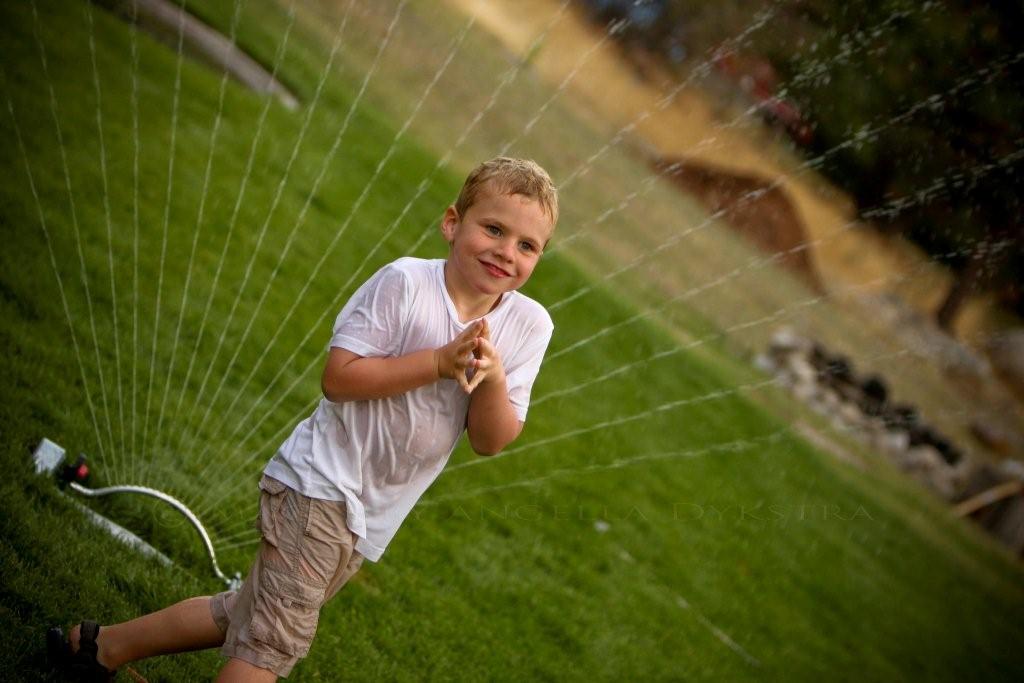 Emily managed to make the best of it.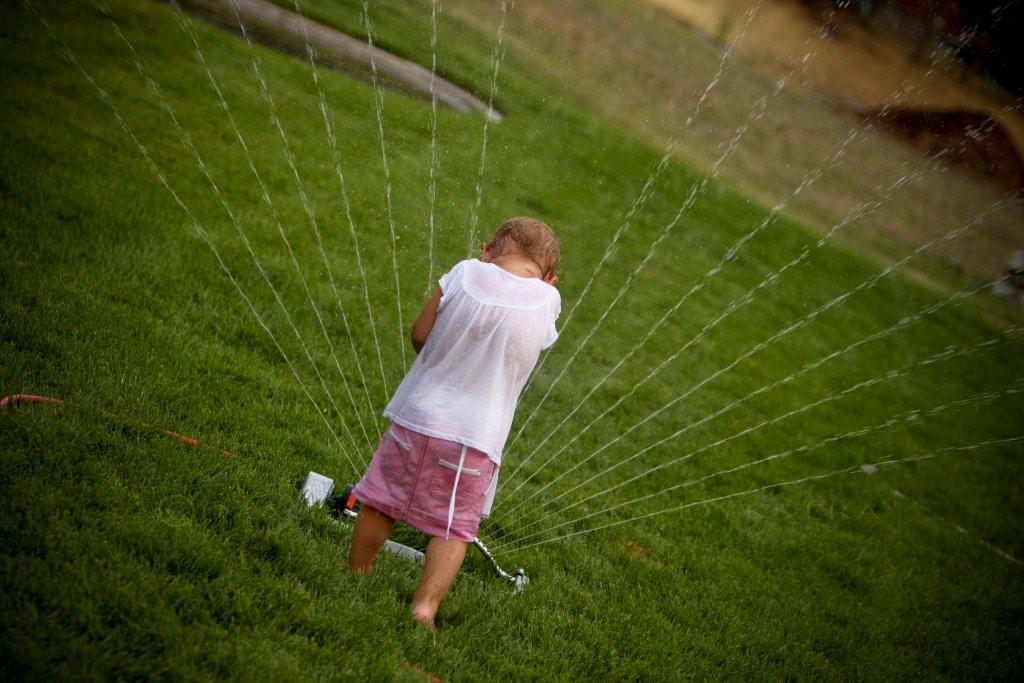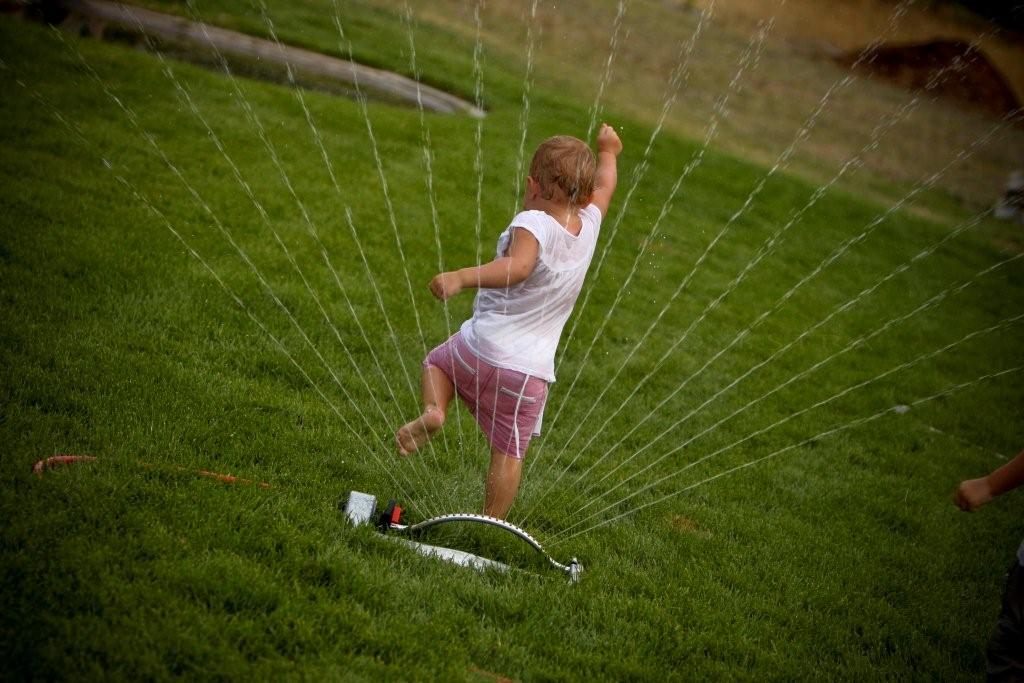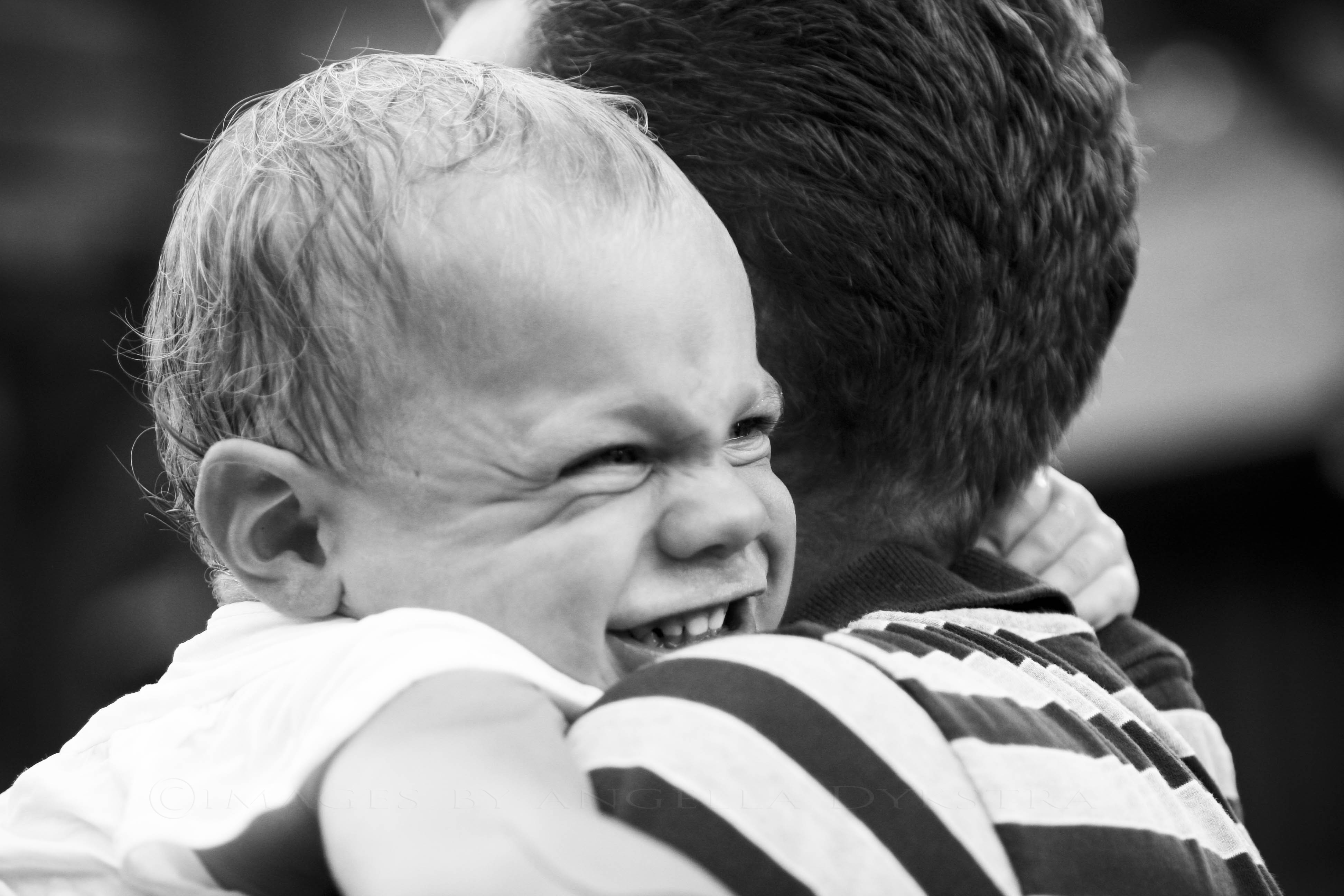 I think the three of them enjoyed themselves.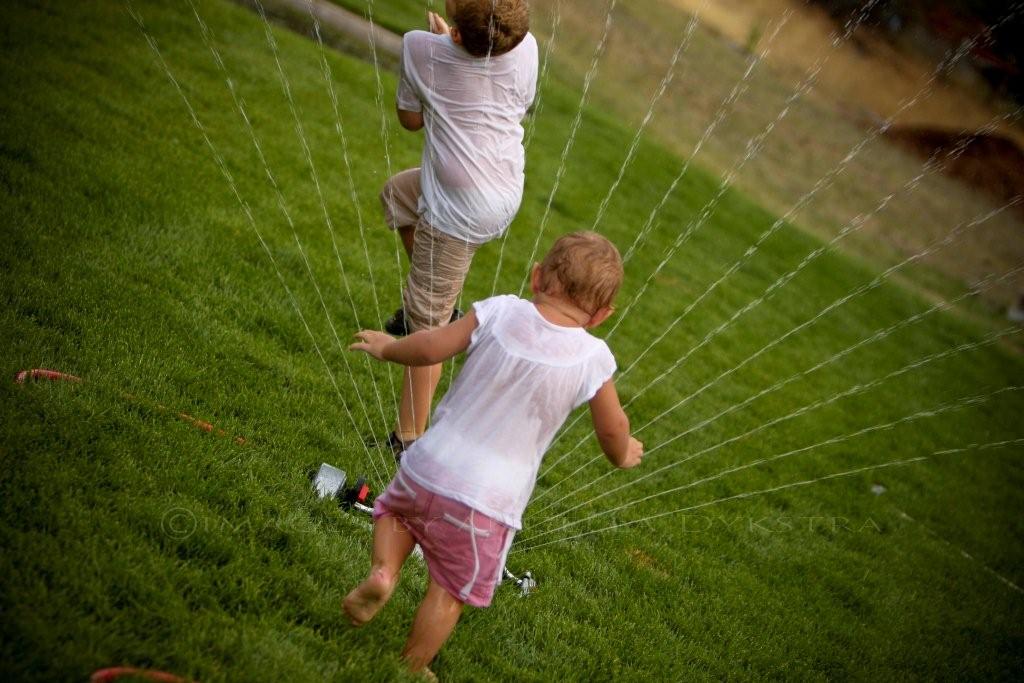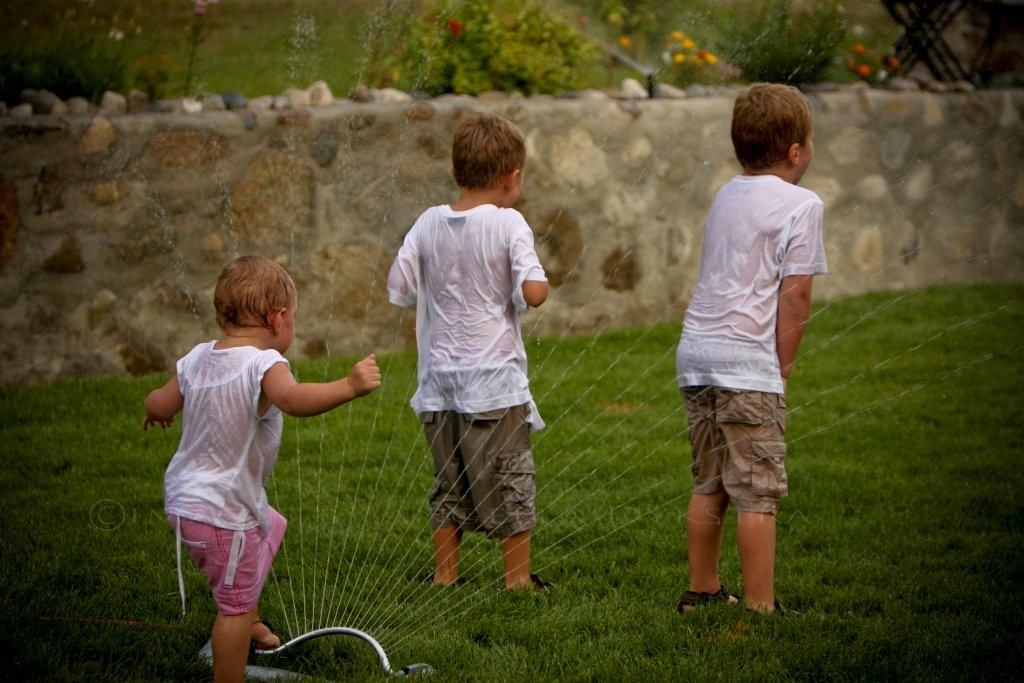 I put down the camera and joined them in the fun.  Running through the sprinkler brings me back to being a kid. Running, and laughing, and completely carefree.
Never mind the fact that it keeps me from spontaneously combusting from the heat.
What are you doing to stay cool?
comment via Facebook
comments