On Thursday afternoon we were listening to the radio in the van after picking Graham up from school.  The weather forecast for Friday was for a "slight chance" of "scattered flurries".  We woke up to a light dusting of snow and watched the flakes continue to fall from the sky.
We dropped Graham off at school (Still snowing), got some groceries (Yep, snowing), went to Mom's group (Snow, snow, snow). We walked out of the church and encountered a good four inches of the white stuff.
I managed to make it home (Hooray for studded tires!) and Matthew spent the next hour or so plowing our driveway (More like a country road).The snow continued to fall.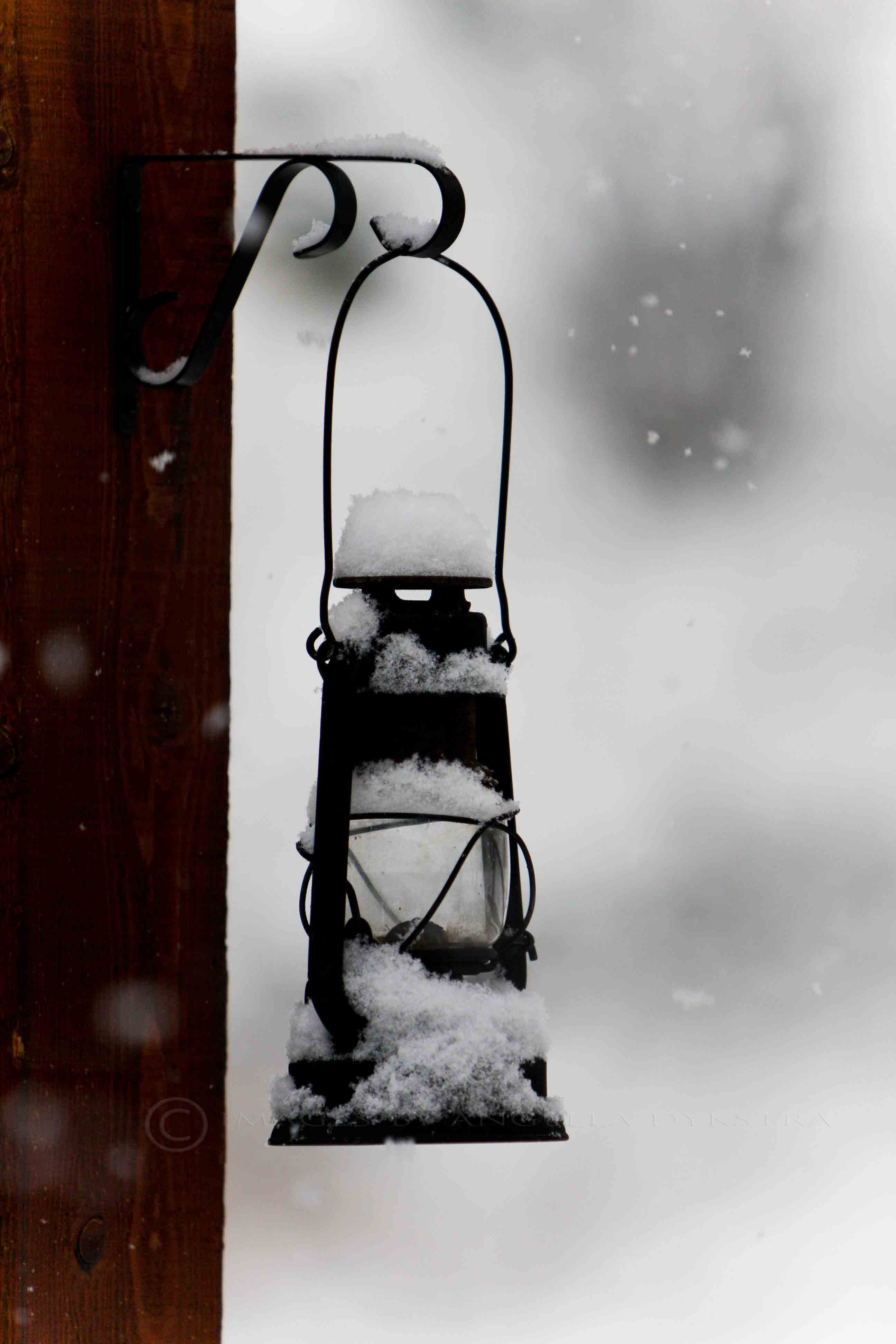 We officially had our first big snowfall of the year and the kids could not be happier about it.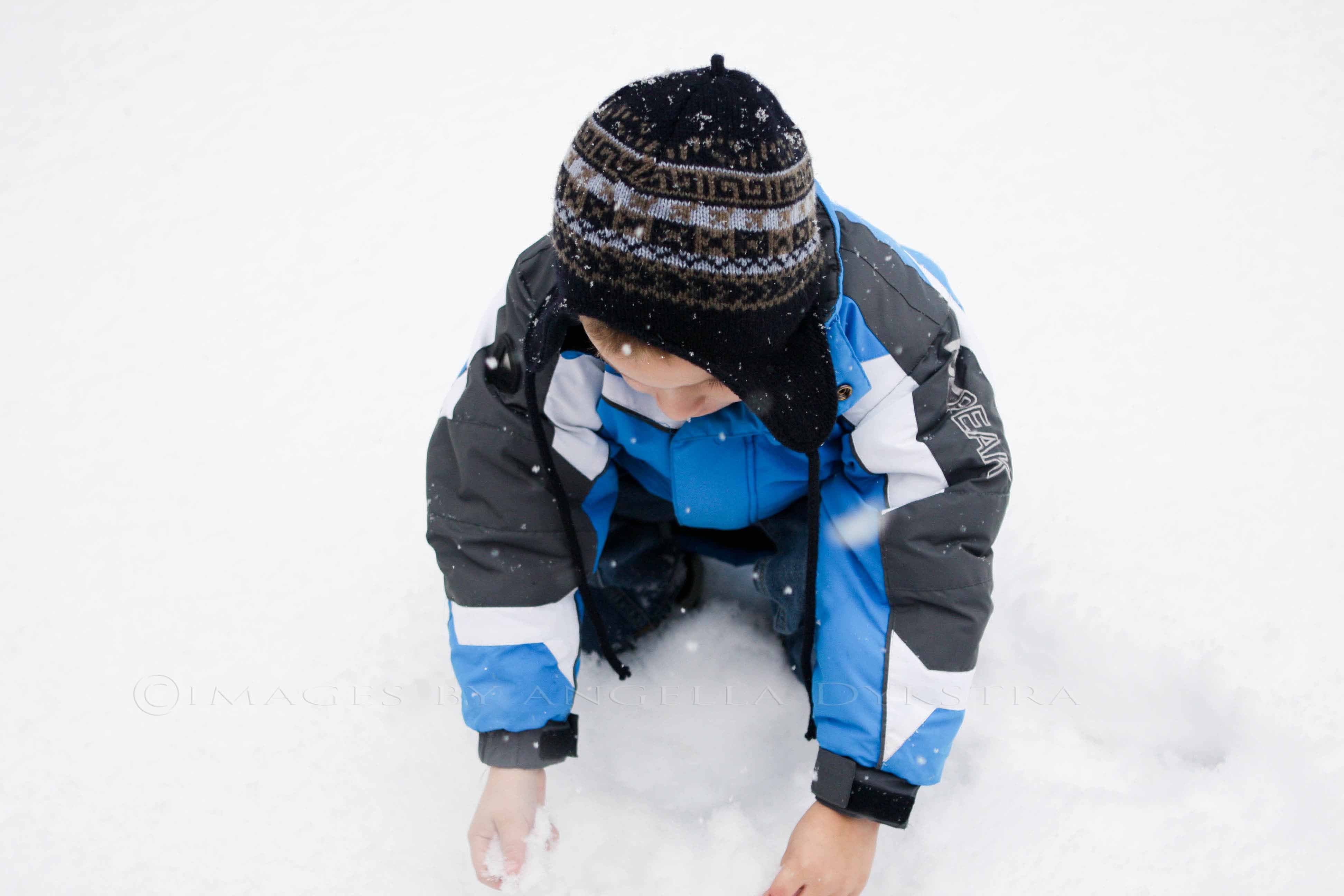 I bought Emily this toque on Wednesday when Matthew and I went (And finished!) Christmas shopping.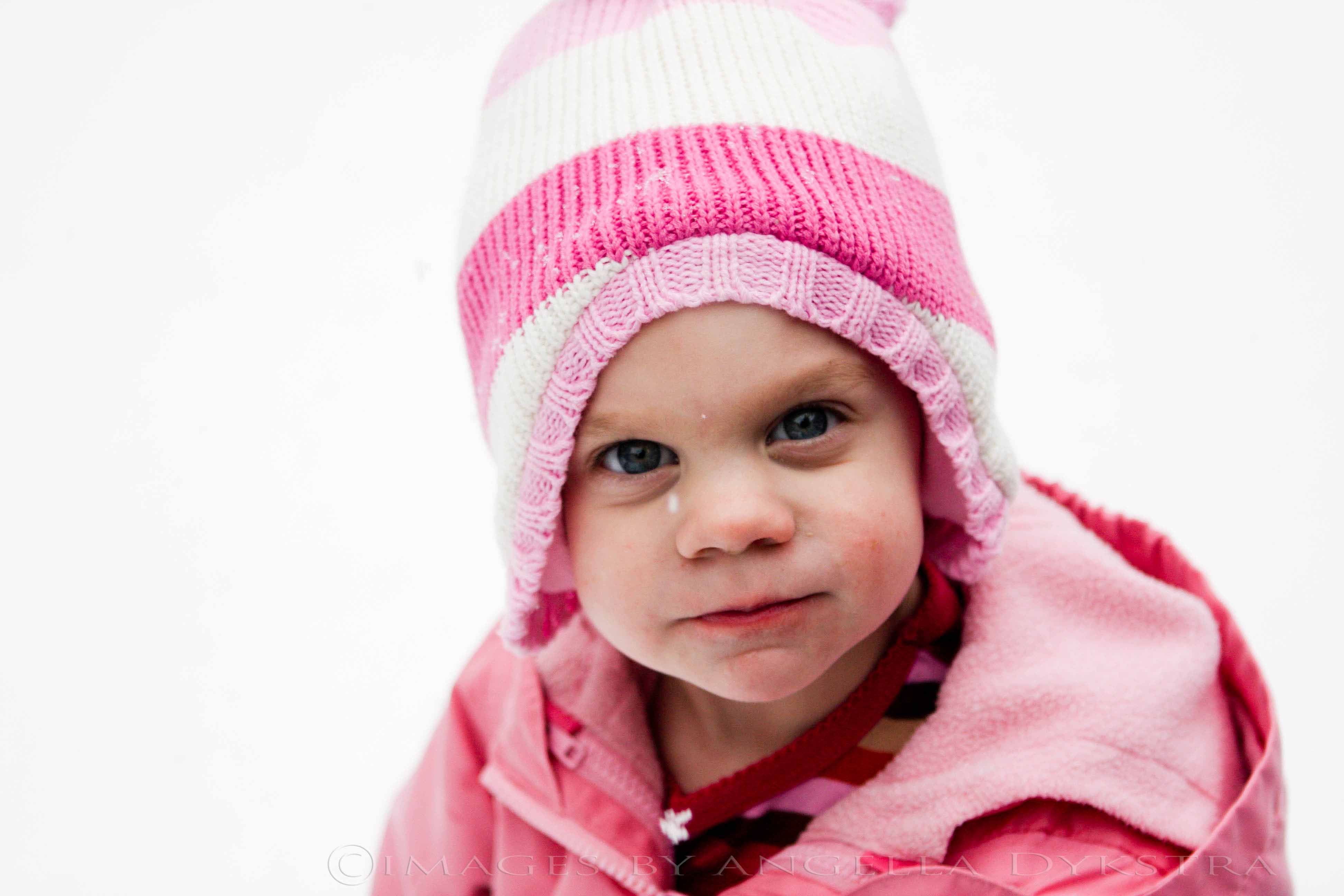 My kids like to eat snow.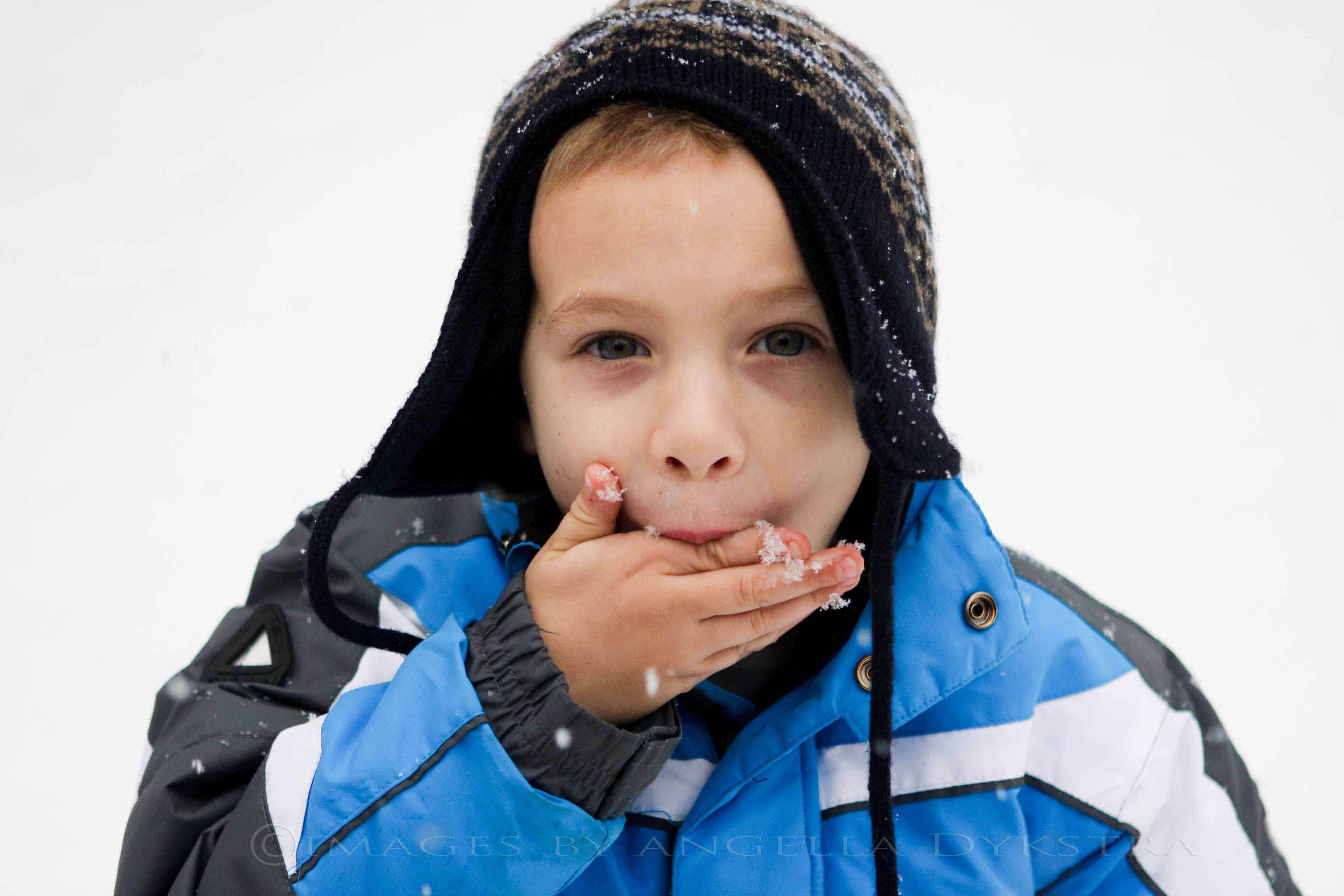 They know to stay away from the yellow (and brown) snow.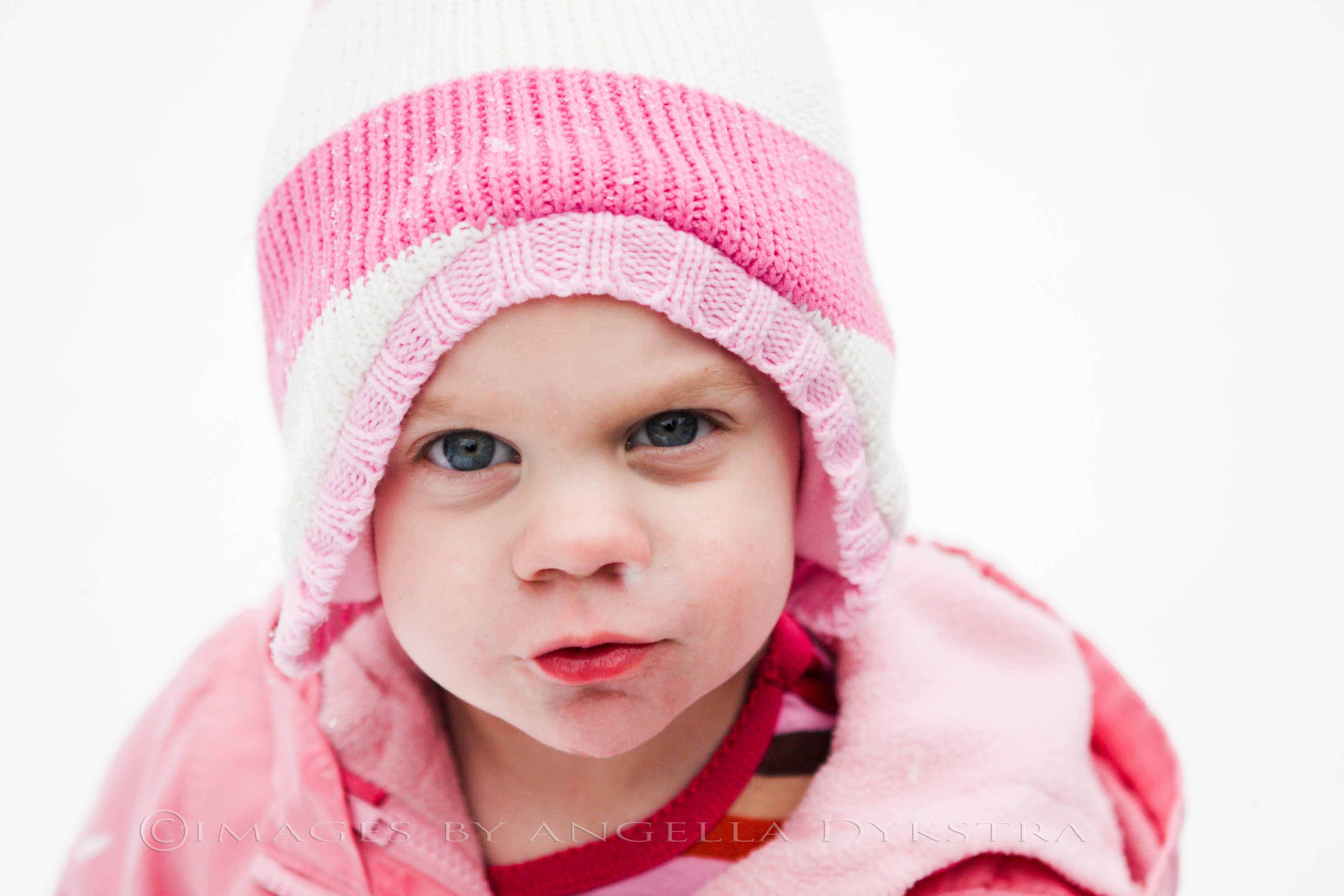 Sorry (but not really) for the overload of Miss Emily. I love her in that toque.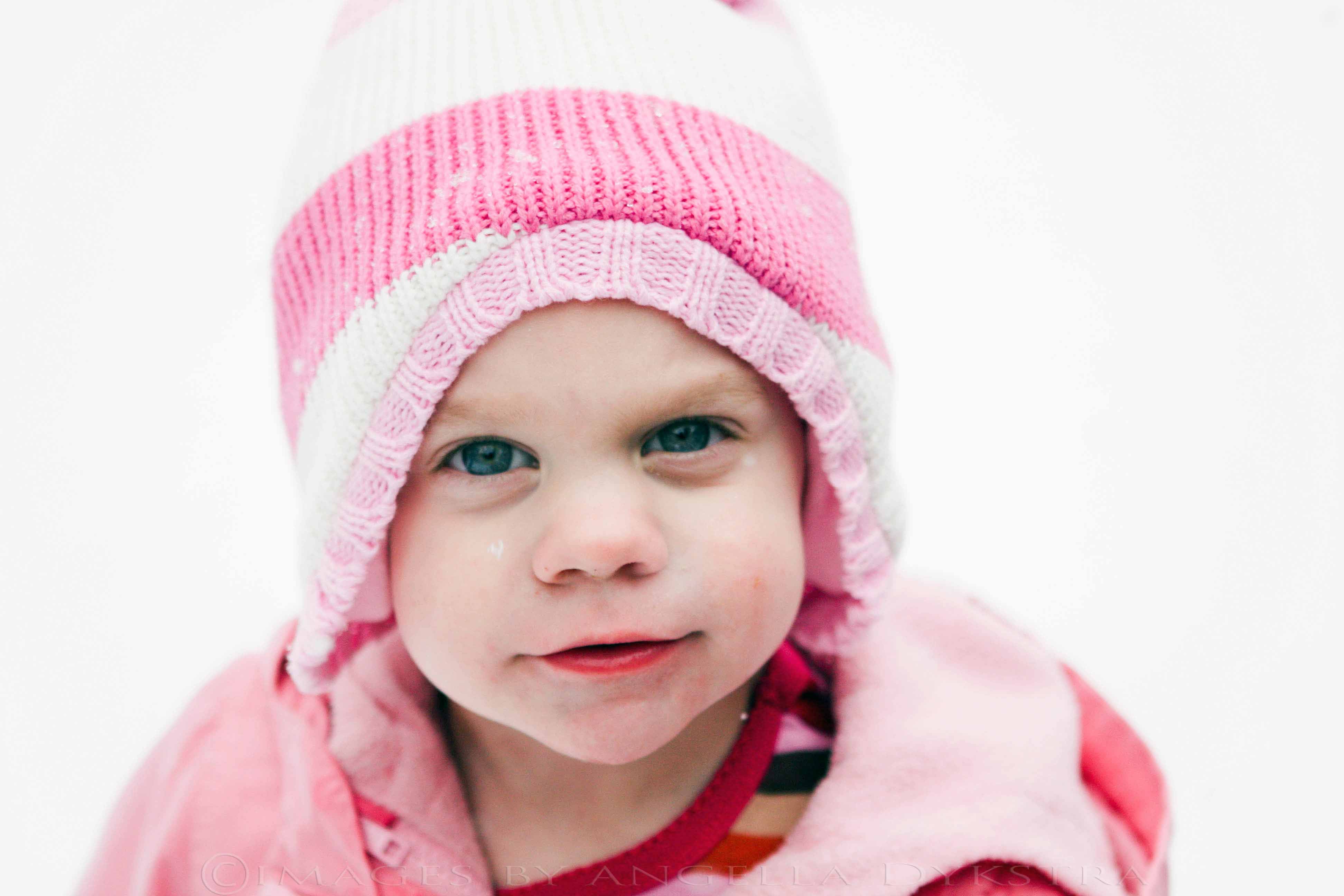 Nathan was busy chowing away.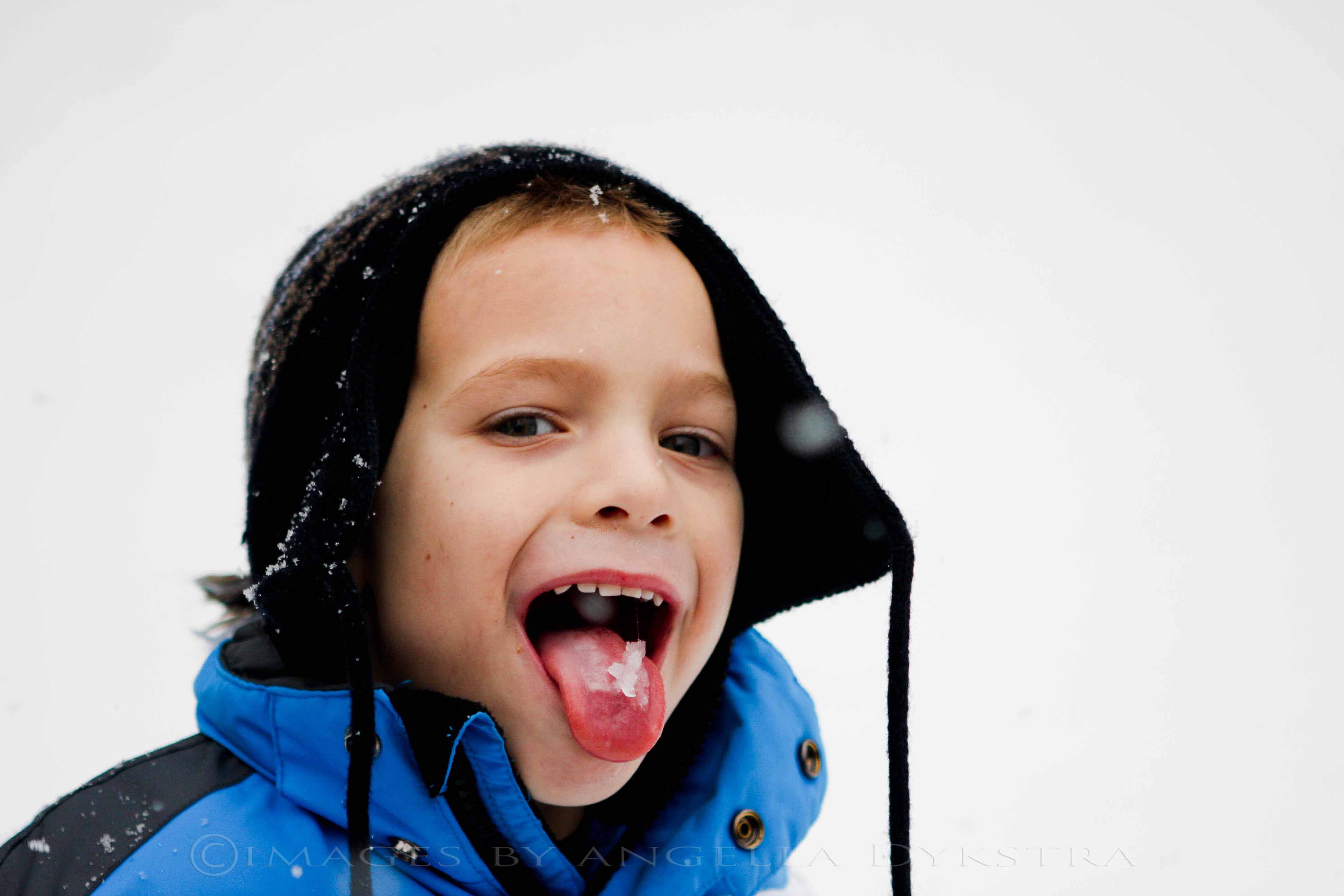 Matthew took the kids to pick Graham up from school.  I wanted to take some photos of G playing in the snow to go with the ones of Nathan and Emily, but he told me that he had played enough at lunch and recess.  I made him stand on the deck in an attempt at a quick snow shot.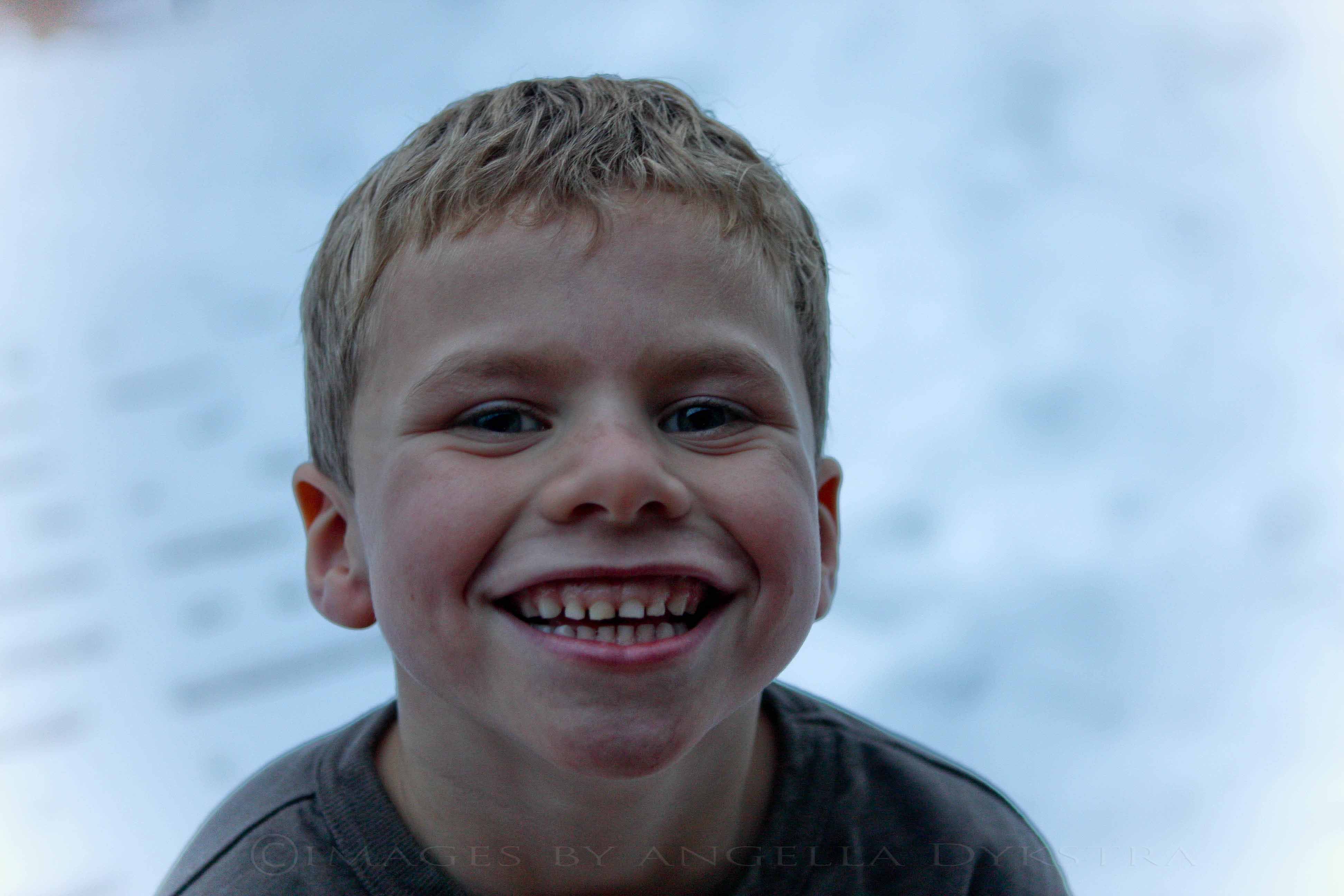 It wasn't quite the same and I asked him if we could bundle him up and go out in the yard. This was his response.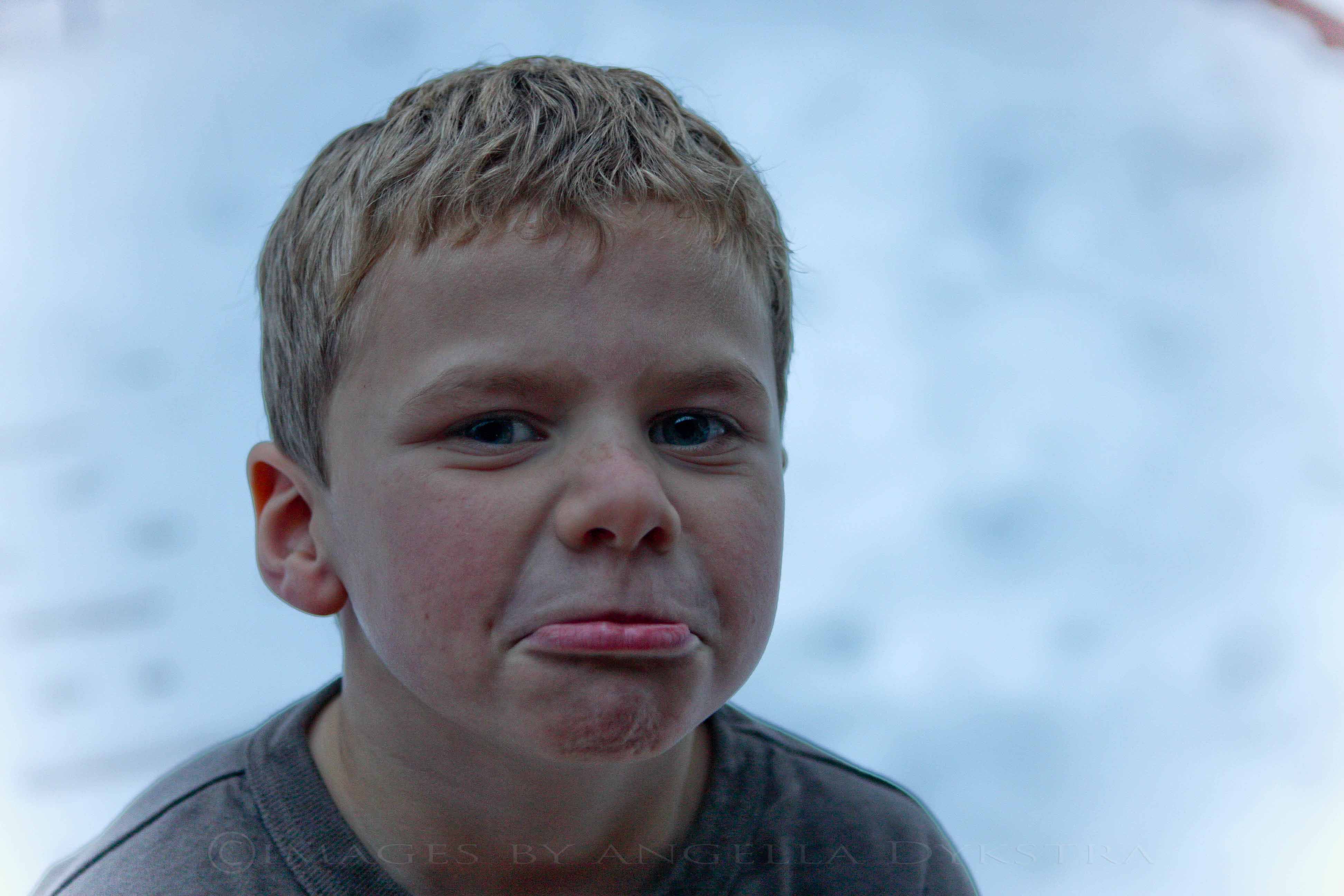 I let the dream die.
Friday night was the annual Festival of Lights (Or Light Up, as us locals call it). Last year's post explains it in great detail. I brought my camera but I didn't take many photos.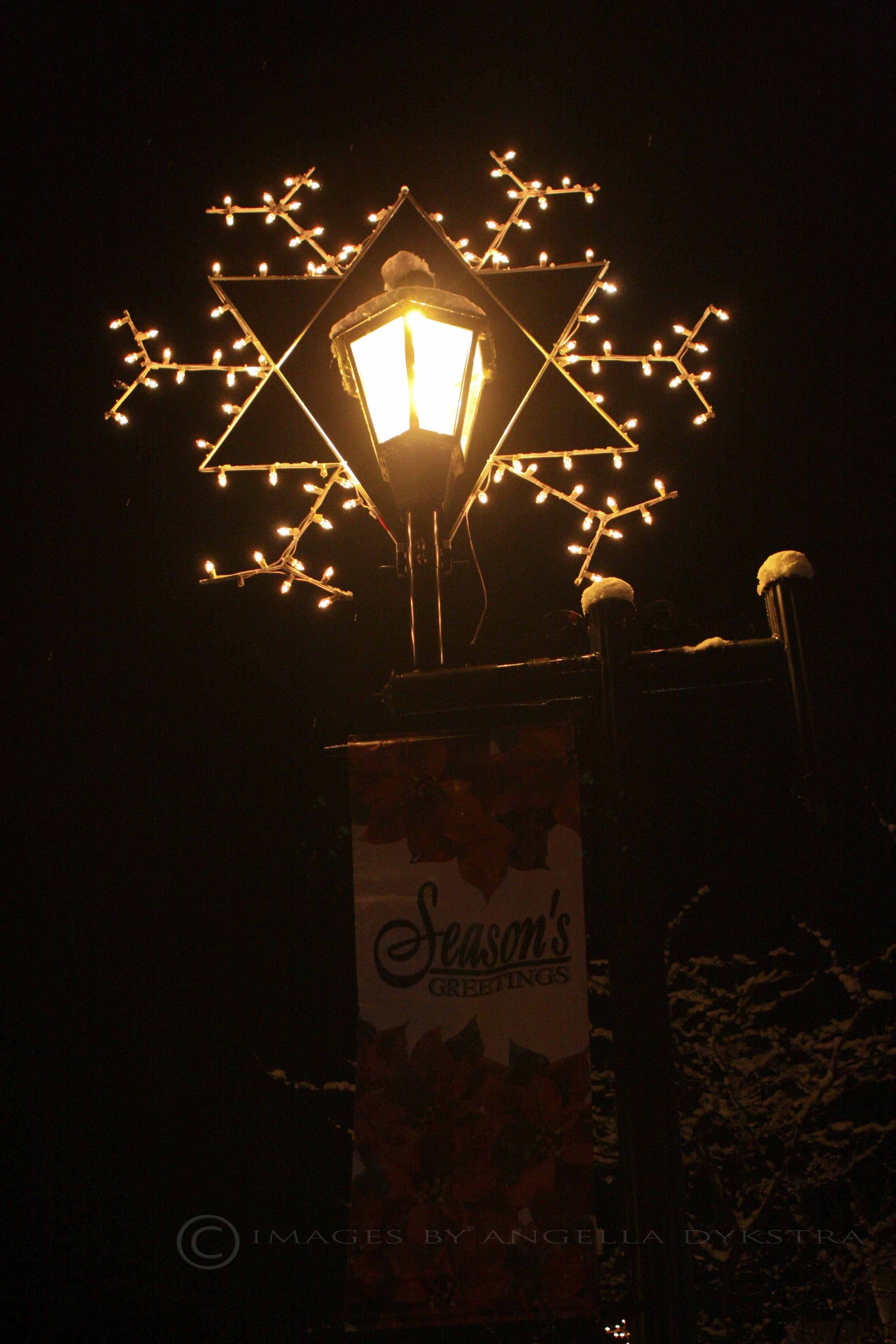 Trying to keep our large group together and making sure my kids didn't get lost in the throngs of people did not make for many a photographic opportunity.  I did snap this photo at Matthew's request.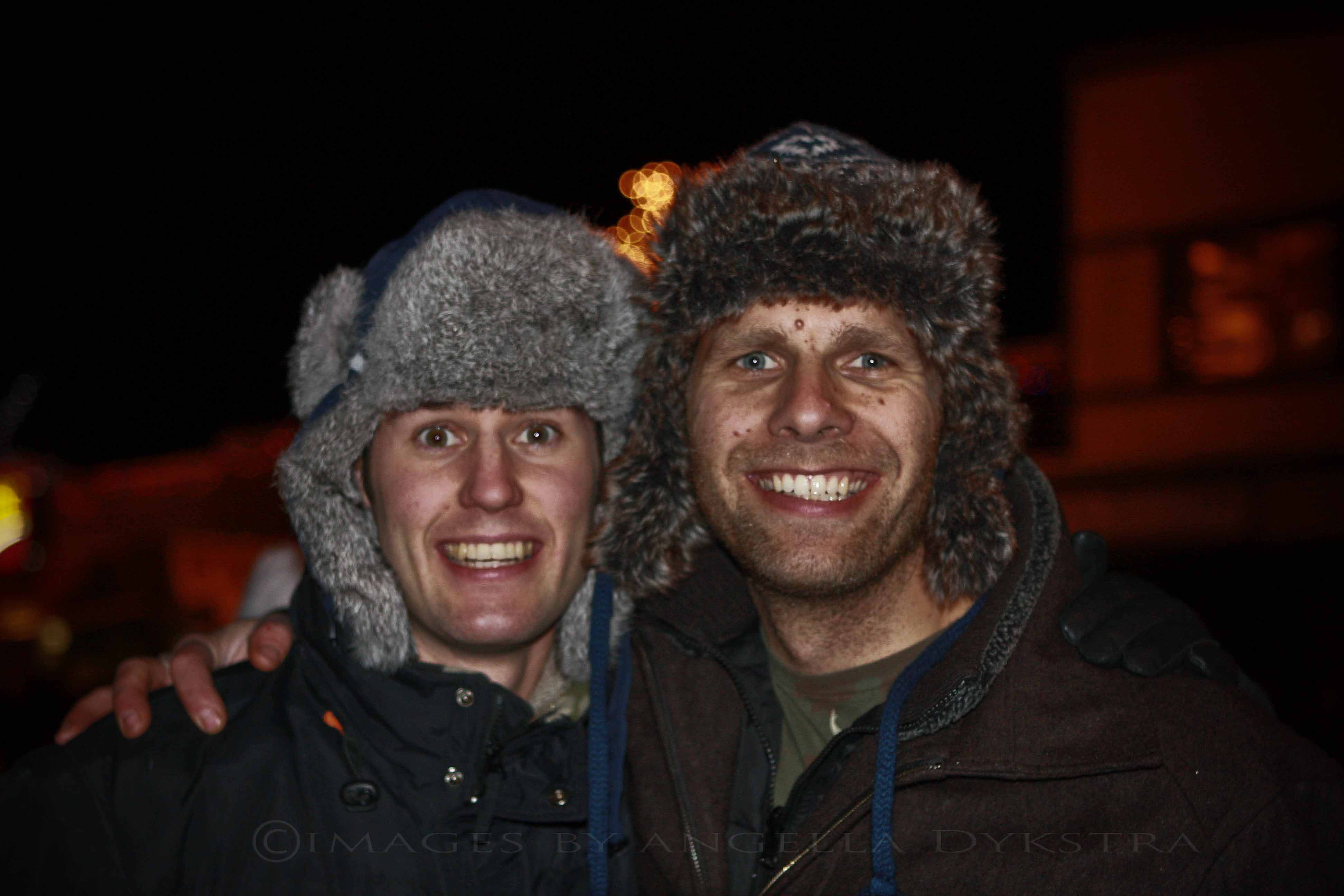 Steve (Amanda's husband) and Matthew were rocking their big fuzzy hats (Not sure what they are called, but they make me laugh).
Now that Light Up is over, Matthew will let me put up the tree(s) and decorate the house.  While I may hate winter, I LOVE Christmas.  Sunday afternoon will be spent listening to Christmas tunes and decking the halls. The snow most definitely helps the Christmas spirit.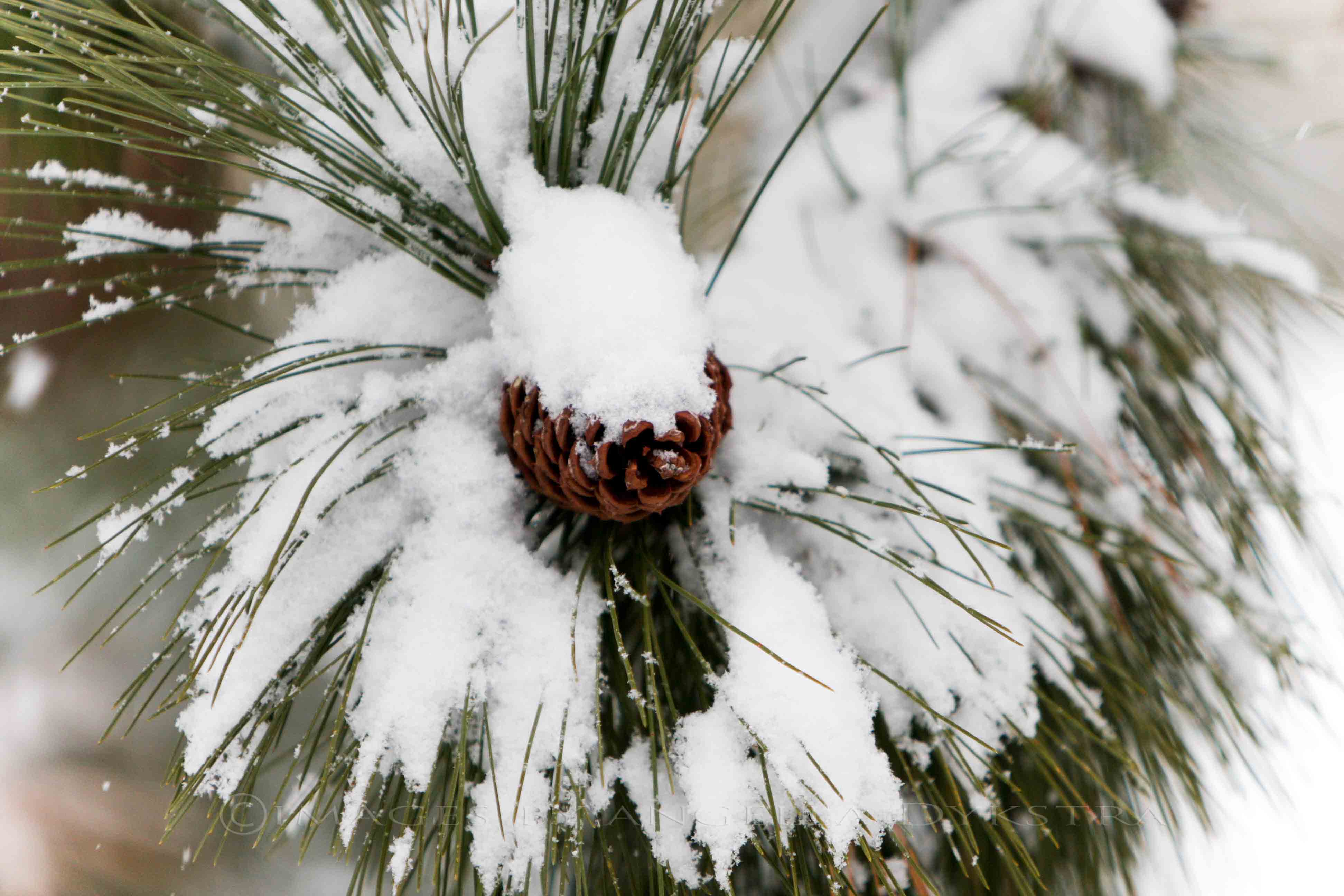 How about you?  What have you got going on this weekend?
comment via Facebook
comments