Those of you who are regular readers know that we seem to thrive on The Crazy around here.  Life is crazy enough with three children under the age of six (Self-inflicted, I am completely aware.  As are my child-bearing hips), but then we go and throw trips to BlogHer and to shoot weddings and drive an hour and a half nearly every day for work, AND MY HEAD REALLY MIGHT EXPLODE.
I am so far behind in so many areas of my life that I am looking forward to this coming weekend when I will be DONE WORK and can maybe edit some of the photos I have taken in the last month.  These include the wedding I shot last weekend…and the one I shot yesterday afternoon (I know).
Instead of going into great detail (per usual) about how busy I am (per usual), I thought I would copy emulate Mona and her "Awesome. Not Awesome." posts.  I personally use the word awesome more than a woman in her thirties should because it's…um…AWESOME.
While the kids were eating lunch I managed to edit a bunch of photos I took of them last week having an afternoon snack of pretzels and Goldfish (staples around here) while sitting on the picnic table.  The photos may or may not have anything to do with the Awesome/Not awesome, but I loved them so much that I want to put them up.  If anything, my Mom will be happy to see her grandbabies (Hi Mom!).
Awesome: I had to drive over an hour last night to deliver exams back to the instructor.  Matthew and I turned it into a Date Night, complete with seats on a patio, tasty beverages and amazing food.  The dessert was phenomenal, but we had that at home. Ahem.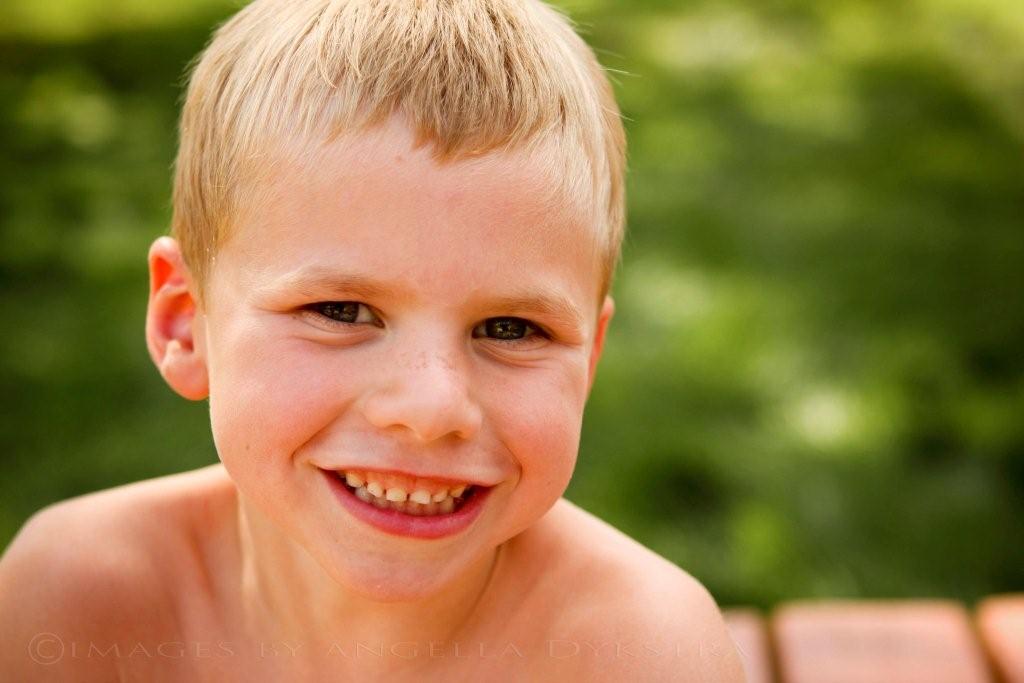 Not awesome: The dinner was so full of garlic that I awoke at 1 am suffocating under a stinky haze of nasty.  The two of us spent all night burping in our sleep.  I would not be surprised if you can smell me through your screen.
Awesome: I bought a sweet knee brace to help me so that I can get back into running.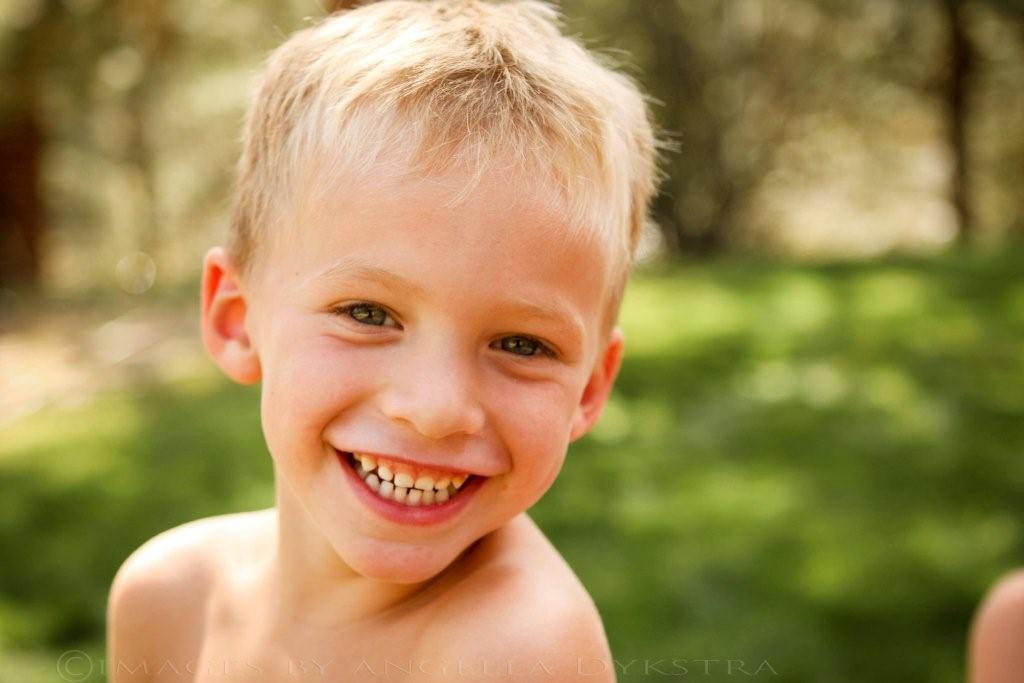 Not awesome: I made it five minutes into my run, only to have the (Public!) road blocked by two large, nasty dogs.  They barked and snarled at me and nearly made me crap my pants.  I turned around and booked it home with my (figurative) tail between my legs.
Awesome: Her hair! It keeps growing! And curling!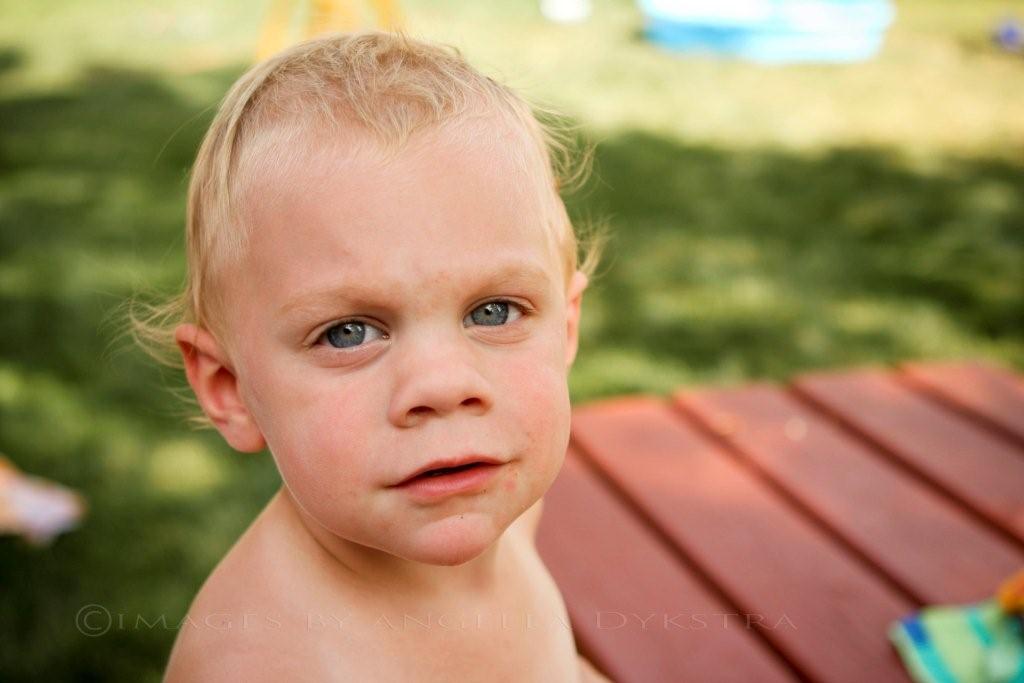 Not awesome: She has not let me put a barrette in her hair since the first/last time she let me.
Awesome:  Three days left of work!  The drive is over an hour long, but mileage is (more than) covered.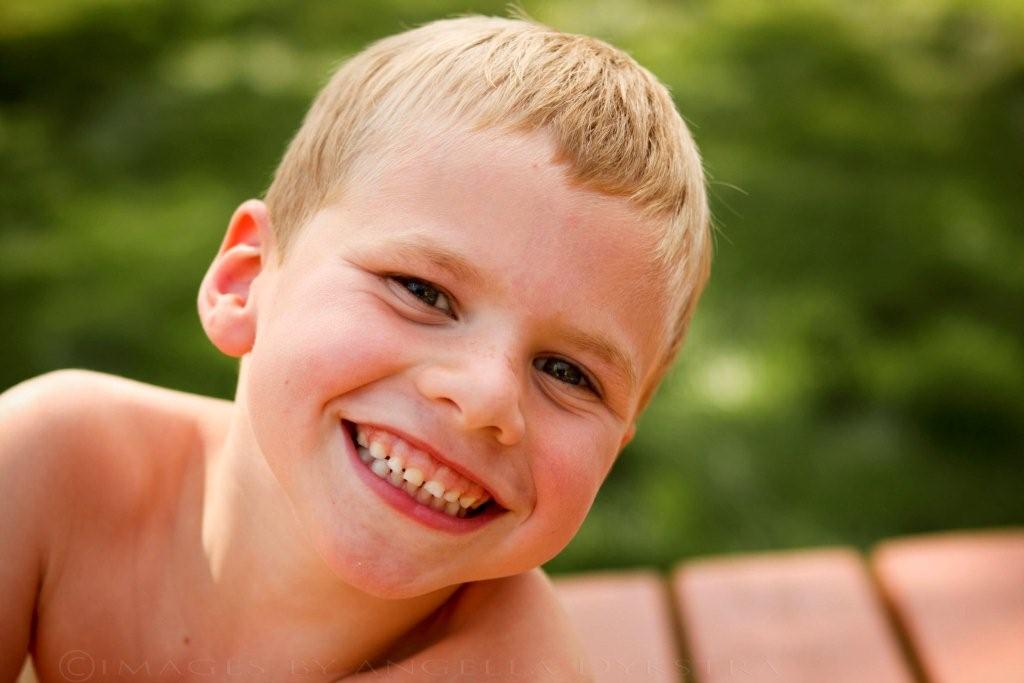 Not awesome:  The BC government is widening the highway.  If I don't make it to a certain spot for specific (short) highway openings, I get to sit and wait for AN EXTRA HOUR.
Awesome: He now wipes his own bum.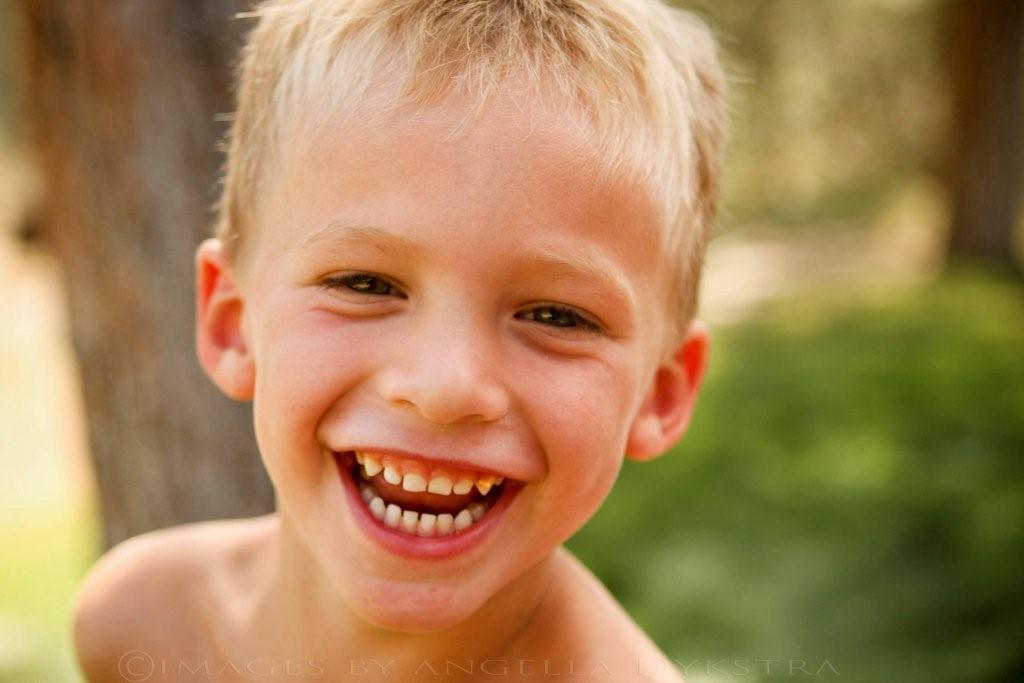 Not awesome: The skid marks in his underwear.
Awesome: Her eyes in this photo.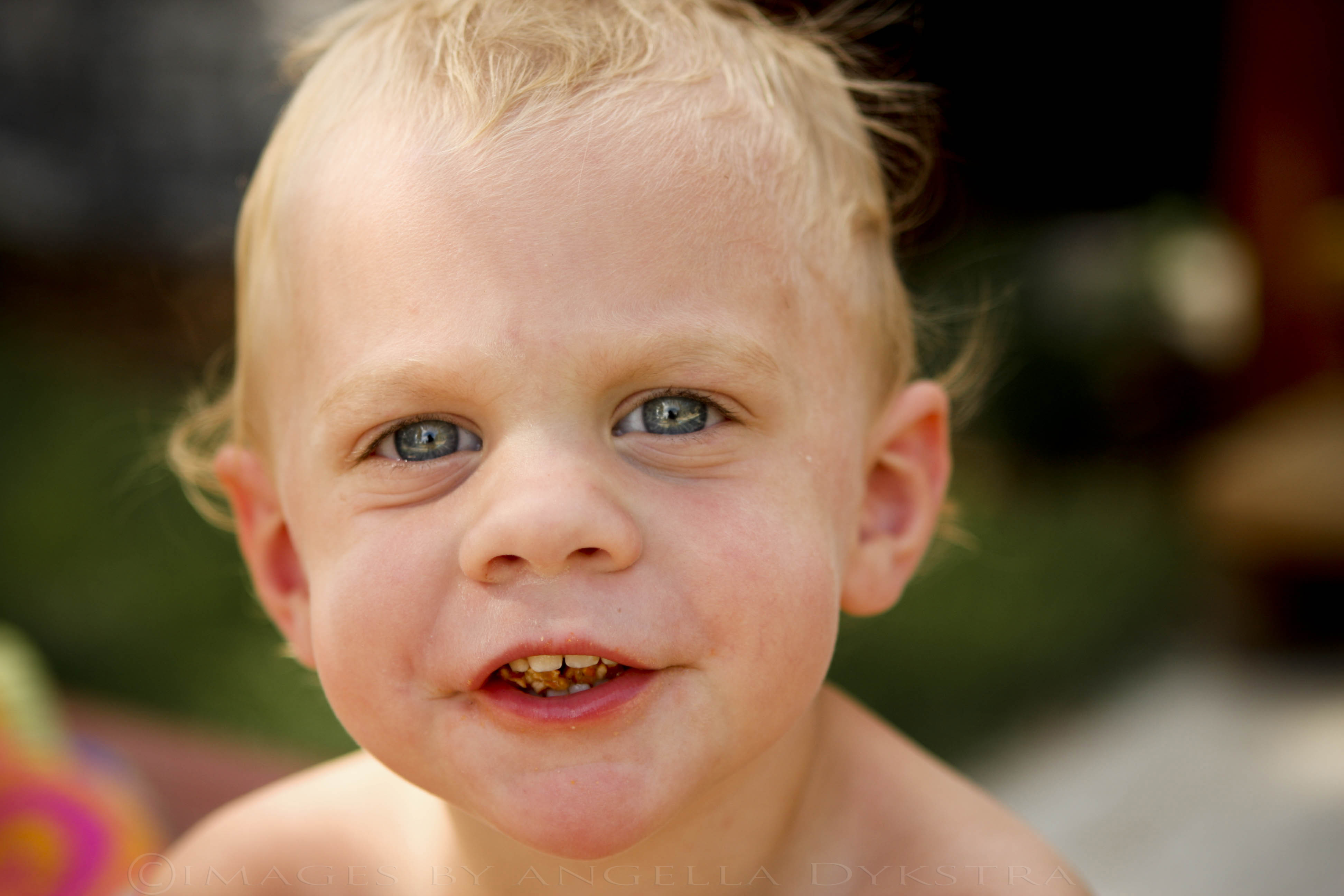 Not awesome: The "see food".  Case in point: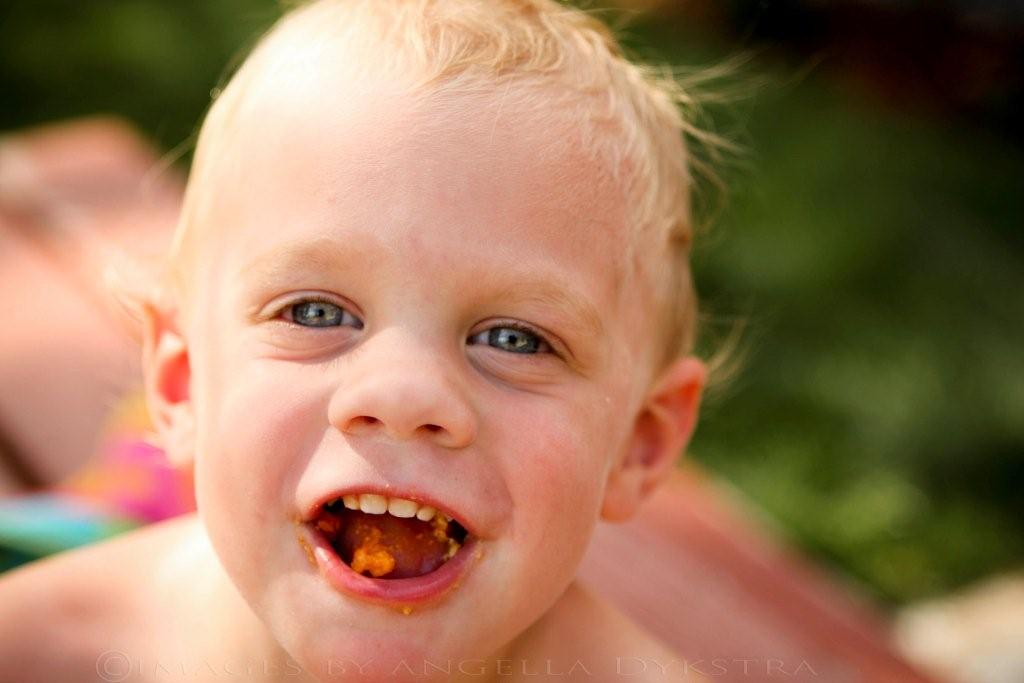 Awesome: His freckles.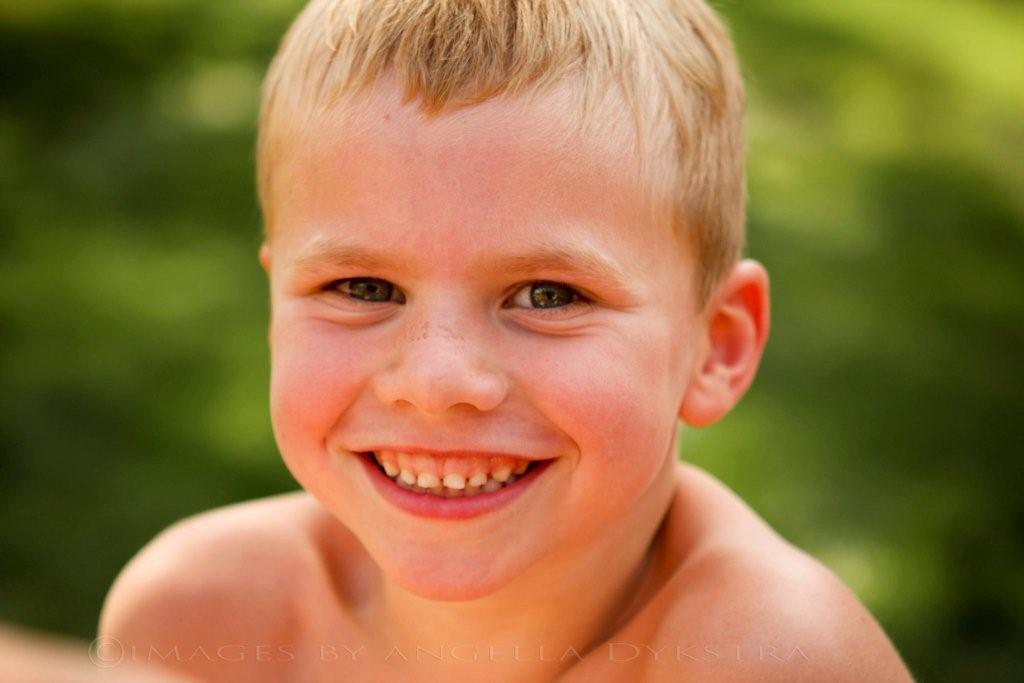 Not awesome: The fact that he talks to me like he is fifteen, not five.
Awesome: We go to meet the doctor tomorrow regarding his ear surgery.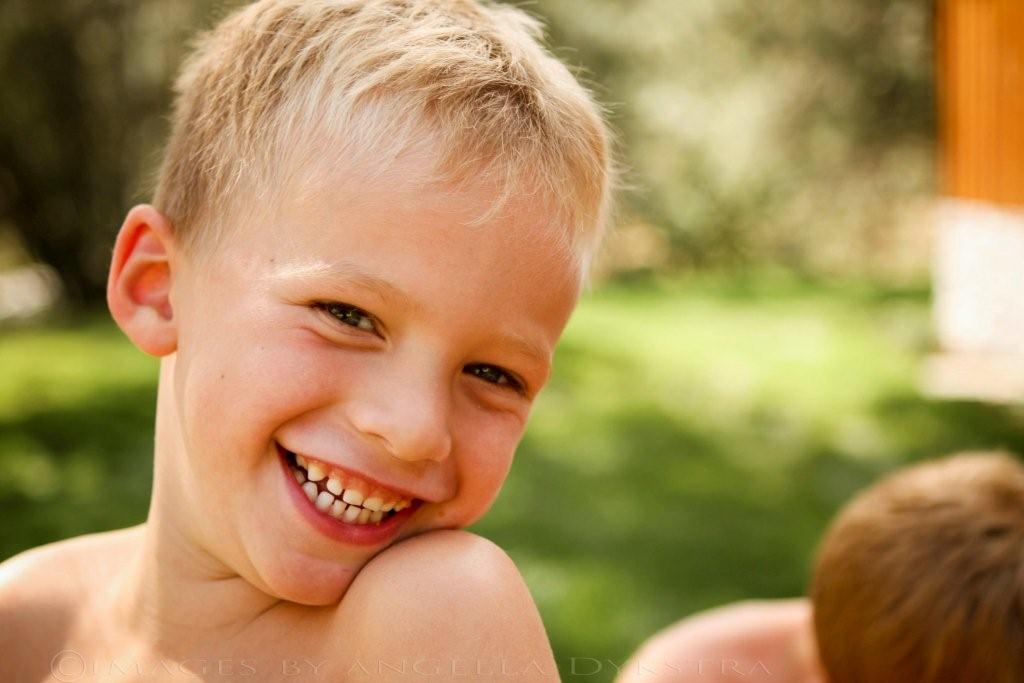 Not awesome: I have to actually think about him going under. Sigh.
Awesome: The Kissy Face.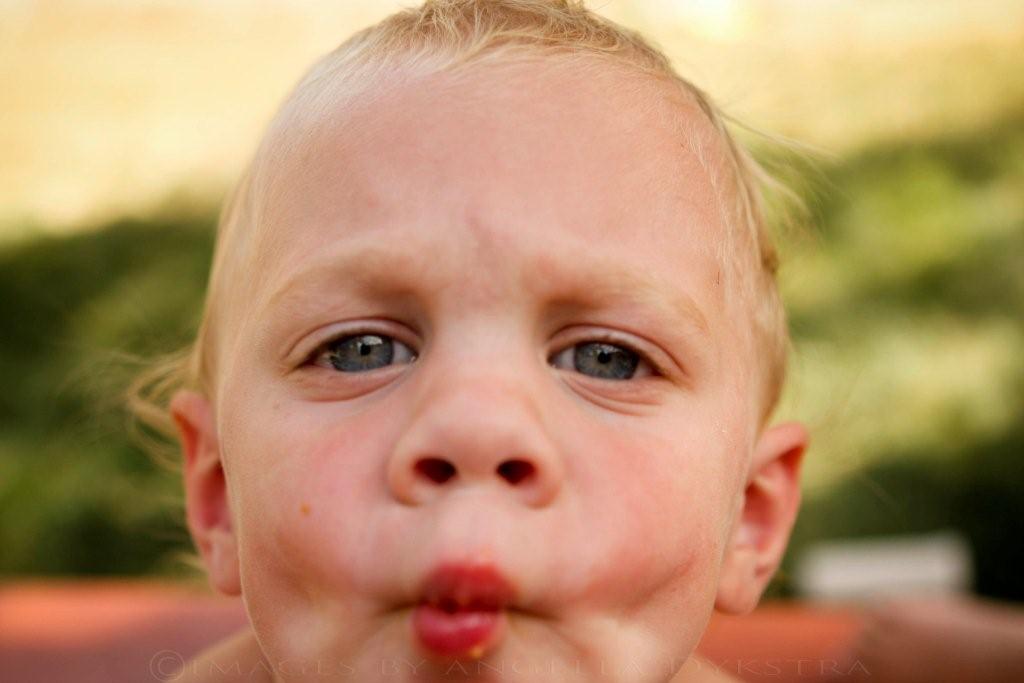 Not awesome: She has started screaming.  Not yelling (that's my area of expertise), SCREAMING.  At decibels so high that I am amazed that out windows don't shatter.  Maybe I should take her on runs with me so she can scare the dogs away.
Now I need to dash out of here to make one of those rare highway openings.  What is awesome/not awesome with you?
comment via Facebook
comments