I don't know about the rest of you photographer-types, but I go into semi-hibernation during the winter months. I prefer to shoot outdoors, in natural light, which means that sub-zero temperatures and three hours of daylight per day put a bit of a damper on things. We have a house with large windows to let as much light in as possible, but there are only so many photos one can take of her children all lined up on the couch.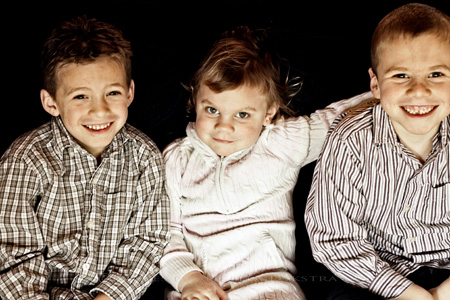 Yes, they're cute and yes, Emily's precociousness slays me but SERIOUSLY. This is not the kind of photography that gets me excited.
The daylight hours are getting longer (Hooray!), the weather is getting warmer (I've been outside without a jacket) and I am starting to believe that spring is truly here. (With that statement, it will likely snow tomorrow. I'm sorry.) After feeling photographically constipated for so many months the thought of letting it loose (so to speak) has been both encouraging and frustrating. I am working six days a week right now, which means that my available daylight shooting hours occur on Sunday afternoons. No pressure. And no relief.
I have thought about carrying my camera bag along with me to capture the sunrise as I drive to work or to stop and take a shot of the lake on my drive home. To haul a purse, my lunch bag and a camera bag each and every day to the office is not only impractical, it's a huge pain in the buttocks. I would throw my camera in my purse but I paid a lot of money for my baby; I need to take good care of her. I settled for having my point-and-shot in my purse which does an OK job, but it's not what I know I could do with the "Big gun".
So, yeah. Bunged up creatively, as it were.
Then, a few weeks ago, I saw photos of Karen with a camera bag that looked like a purse. It's an Epiphanie Bag and as I've already side-blogged it, this has nothing to do with the contest they are hosting. I actually ordered mine before the contest started because I knew (I KNEW) that the ability to carry my camera in my purse, while keeping it protected, would set me free from the frustration I was feeling. And you know what? I was right.
Last Thursday, Ginger arrived. I transferred my purse contents and tucked my 7D safely in her belly. On my Friday lunch hour, I headed out to see the historic downtown that I work in in a new light. I was not looking for sales or snacks or used books to read. I was looking for things to capture.
I noticed that there was a lot of graffiti. Scratch that. There was a lot of art. I shot the ones that made me smile/think/happy.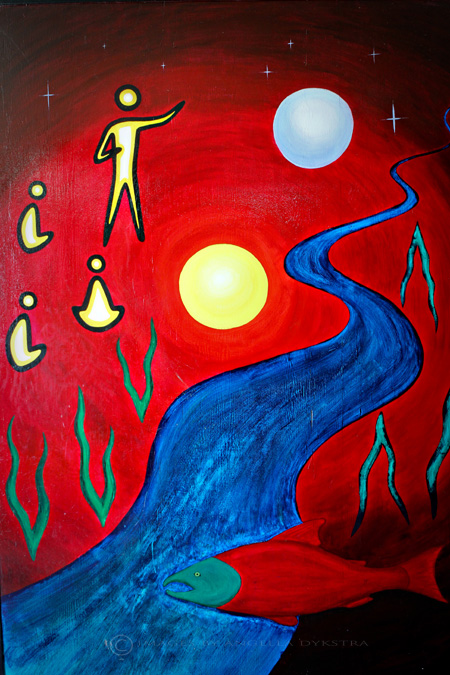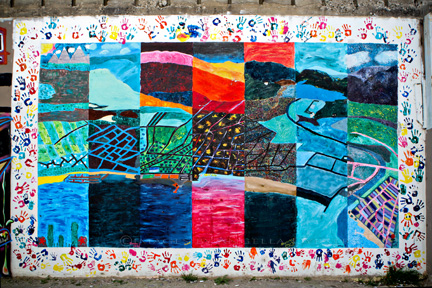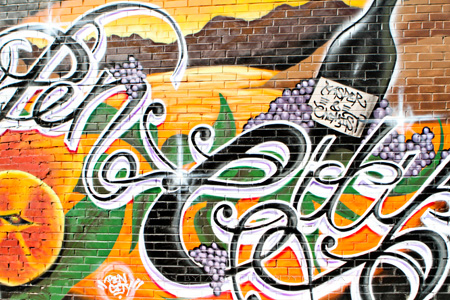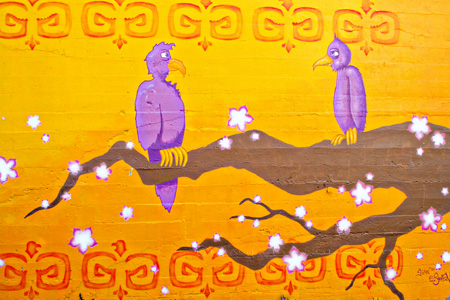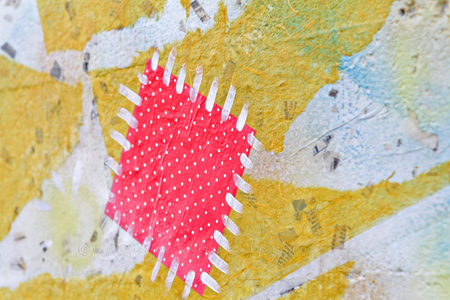 I could throw in some cheesy cliche about how I am like a dormant flower who is emerging after winter but, HORK.
The only way to explain it is that I feel like me.
comment via Facebook
comments