I have been in a bit of a quandary lately.  More than I usually am, if you can believe it.
I have been struggling with what to share here. Again. Still. This site first started over three years ago as a means for my Mom and other family members to see (and hear about) my kids. My Mom only makes it here about twice a week, and the bulk of the people reading are (as far as I know) not related to me. You will have to clarify that with my overly virile father.
I have absolutely no problem talking about myself in this little corner of mine but worry that I may share too much about my children, especially as they get older. My eldest child, a boy, is now in the first grade. He is getting to that age where I have been cutting back on what I write about him. I had a hard enough time in school without having my Mom post my business all over the Internet.
This past week he told me that one of his school "friends" was sometimes "being mean" to him. I would love to throttle that little fart. I would also not like to give the Mean Kids any ammo against my flesh and blood. Google is a powerful weapon. Yo.
That sweet boy of mine succumbed to a cough and cold this past weekend and watching him curled up on the couch made me misty. My little by is so grown up but he is still my baby.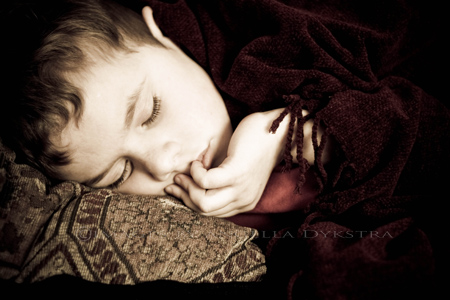 Matthew and I came down with said cold the next day and Graham said, "I'm sorry that I made you sick". What a sweetheart.  I do not know if I can give up posting about him entirely; photos cannot do any harm, right? RIGHT?
I also snapped a few photos of his baby sister. For she is all sorts of photogenic.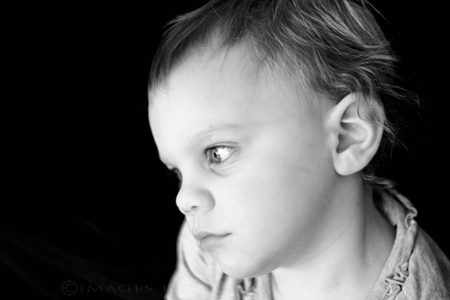 And, as you can see, was not in the mood for photos.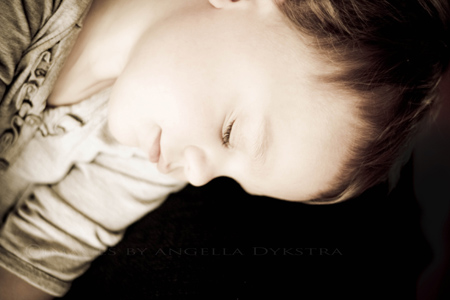 Her other brother? He asked for me to take his photo.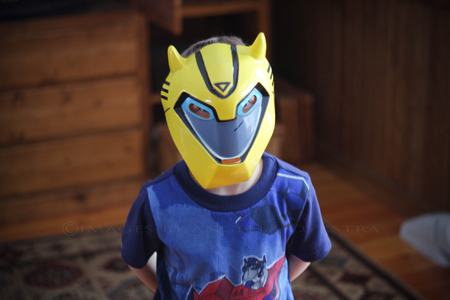 Um. Yeah.
We have spent the bulk of our time indoors. Coloring pictures, playing the Wii, watching movies (Madagascar! Madagascar II!). Cabin fever is so last month; we are now officially STIR CRAZY.
On Saturday afternoon Matthew and I left Graham and Nathan inside in the capable hands of my brother and headed out into the (snowy) sunshine with Emily. Our girl puttered in the plastic kitchen under the tree fort while Matthew and I played a rousing game of hockey on the outdoor ice rink that we (he) built.


Look! A photo of the two of us! And it has only been a month since our last one!
I am not sure what else to say here.  I could say that I will never write about my children but they are such a huge part of my life. A huge part of who I am. They are flesh of my flesh and bone of my bones. They fill my days with life, love, and happiness. And also, laughter that bubbles from the deepest regions of my belly which then overflows and spews forth in all of its awesomeness.
I do not know the answer to my dilemma. Heck, I cannot even remember what the question was. I will just have to figure it out as I go along. Kind of like life, no?
So. Please tell me how you are doing.  Anything interesting that I need to know about?
comment via Facebook
comments