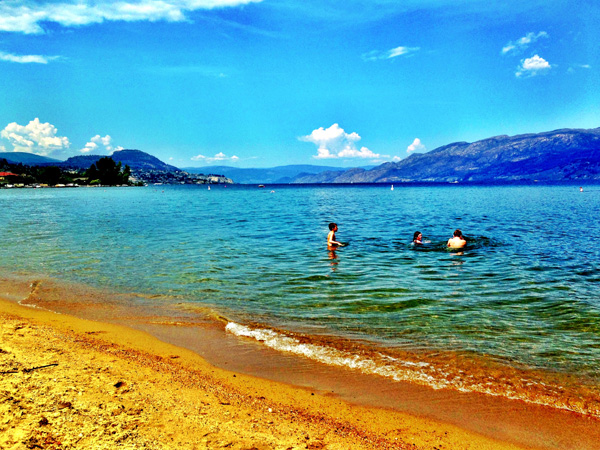 Nathan's anxiety is nothing like it was a year and a half ago, but it still exists. New situations will throw him off. He won't go to a friend's house unless it's someone close to us. He went to Camp Tulahead this year and had a GREAT time with his friends, but he slept in his Dad's cabin because he was too nervous to stay with his bunkmates. If someone asks him to do something outside of the norm, he will tell him that he has "The Worries", as a matter of fact. Most people would have no idea that he has anxiety, because he is absolutely fearless when it comes to anything sports-related. He takes ski jumps and breaks his collarbone (twice), he jumps off of railings (with me) and he plays soccer on the school field with wild abandon. I'm waiting for collarbone break number three to happen.
Today was the day when our kids found out who their teachers — and their classmates — are for the year. We got to the school and I made sure that Emily was settled and headed to Nathan's class to meet him, as promised. He was walking toward me across the field, in his sock feet, crying. I didn't make it to him fast enough.
He was wiping tears from his face. "I'm so nervous."
I walked back to his class with him and a friend of his made sure they had desks next to each other. He asked if I'd stay for the day. I told him that I couldn't stay all day — Auntie Jennifer and I were going for a very short run, and I had to work — but I would check in on him after my run. I did, and he asked that I sit in his classroom for twenty minutes. I did, and the I left him in the care of his friend, and he was fine.
We talked about it tonight and here is where I know that he has come so far. So far. He explained that being in one of the new portable classrooms is causing The Worries. He feels like he's not a part of the school. He's on the outside and not part of the whole of the school. He's also in a class comprised of none of his closest friends, which has kicked his anxiety up even more.
So, we sat down together and wrote an email to his school Principal, who is the coolest Principal ever, in my experience. He and the rest of the staff met when Nathan's anxiety was at its worst, so he knows our history. Nathan read — and edited! — my email to make sure it was clear that it had nothing to do with the teacher he was assigned to. Then he asked if he could hit the 'send' button.
We'll see how it all plays out tomorrow.
***
My half-marathon is on Saturday morning. I know that I'm physically capable.  I know that I will finish, eventually. I'm going to the race Expo tomorrow and will drive the race course so that there are no surprises. I'm hoping that will take my personal anxiety down a notch or five. And if not, eh. I will survive.
comment via Facebook
comments