We started Easter Sunday all gussied up for the Resurrection service. I thought that a photo shoot was in order, despite the chilly weather.
(It rains approximately four days a year here. TODAY WAS ONE OF THOSE FOUR. It was only for about a half an hour, BUT STILL.)
I forced the kids outside sans jackets in the hopes of some shots of their glorious cuteness.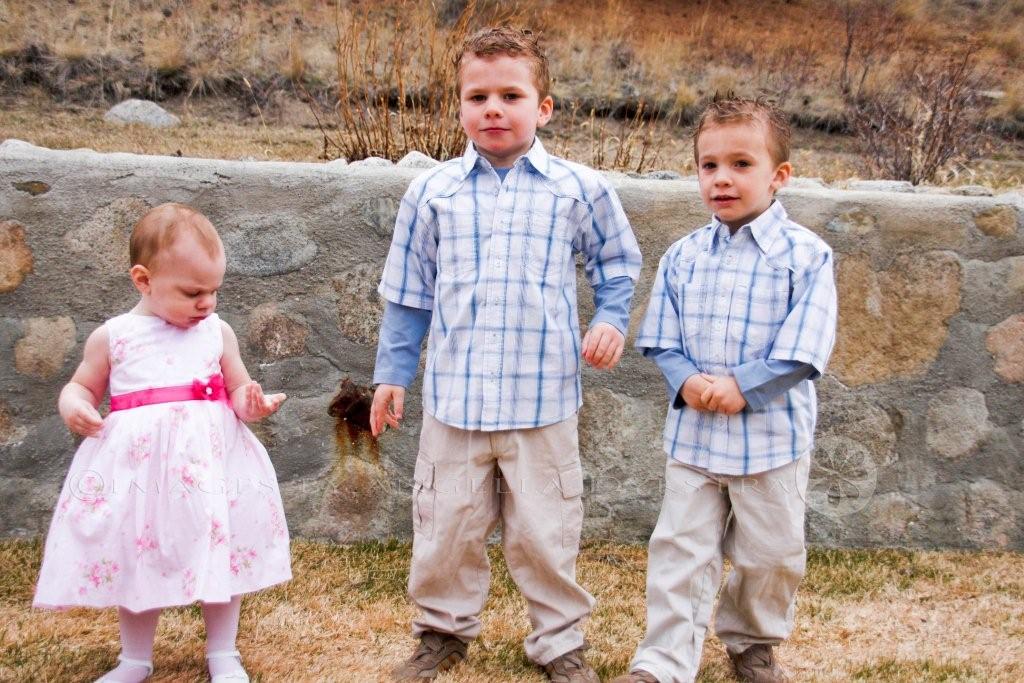 Don't they look thrilled?
I am an idiot. This is not news, but seriously.
At least I get an "A" for effort.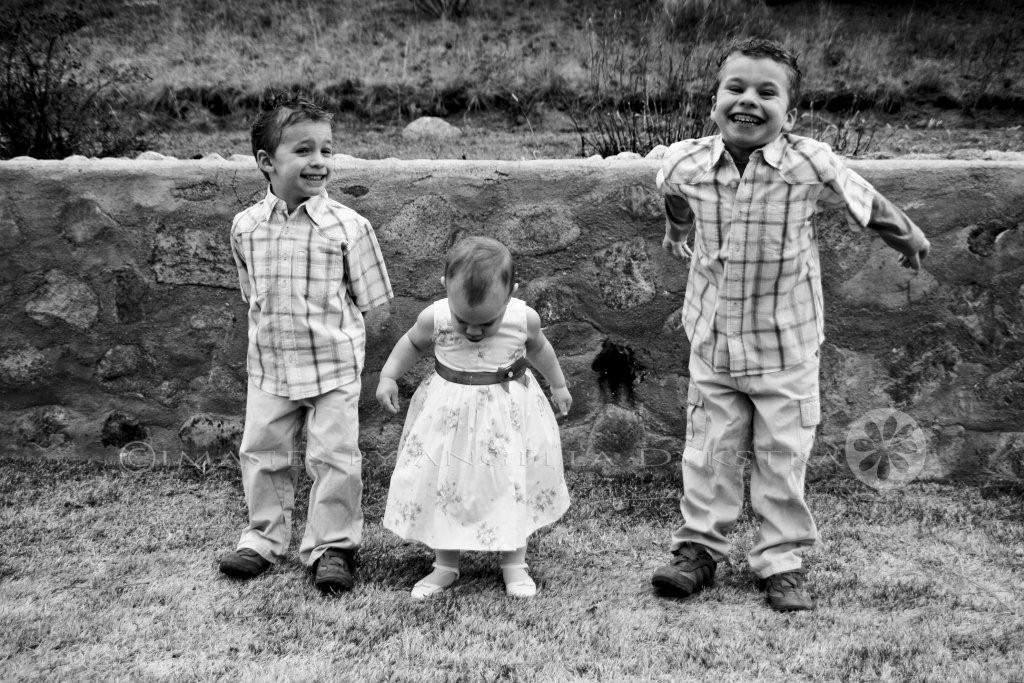 ***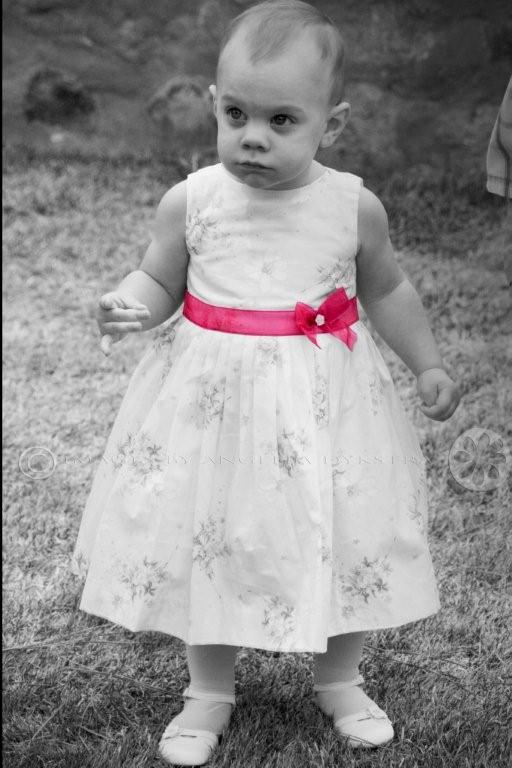 ***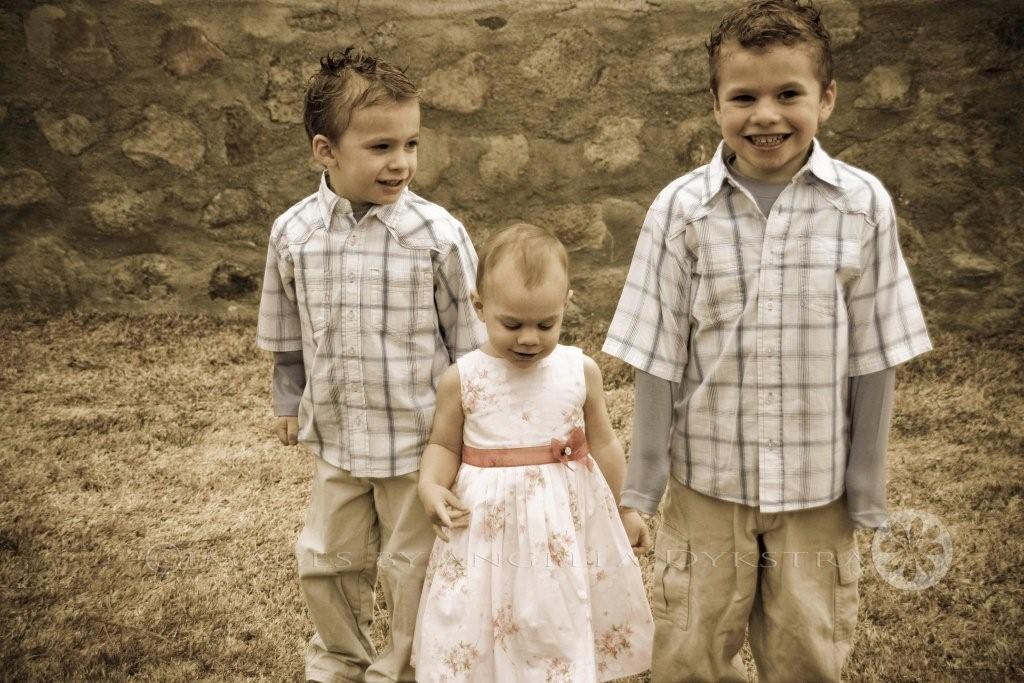 The weather was awful and the lighting was even worse. We headed off to service and I was grumpier than all get-out happy to go to Easter service. Then we got there, and it was all sorts of awesome. Easter Sunday service ranks up there with Christmas Eve service.
Absolutely amazing.
We got home and the sun was out. I thought we should try again with the shots of the three.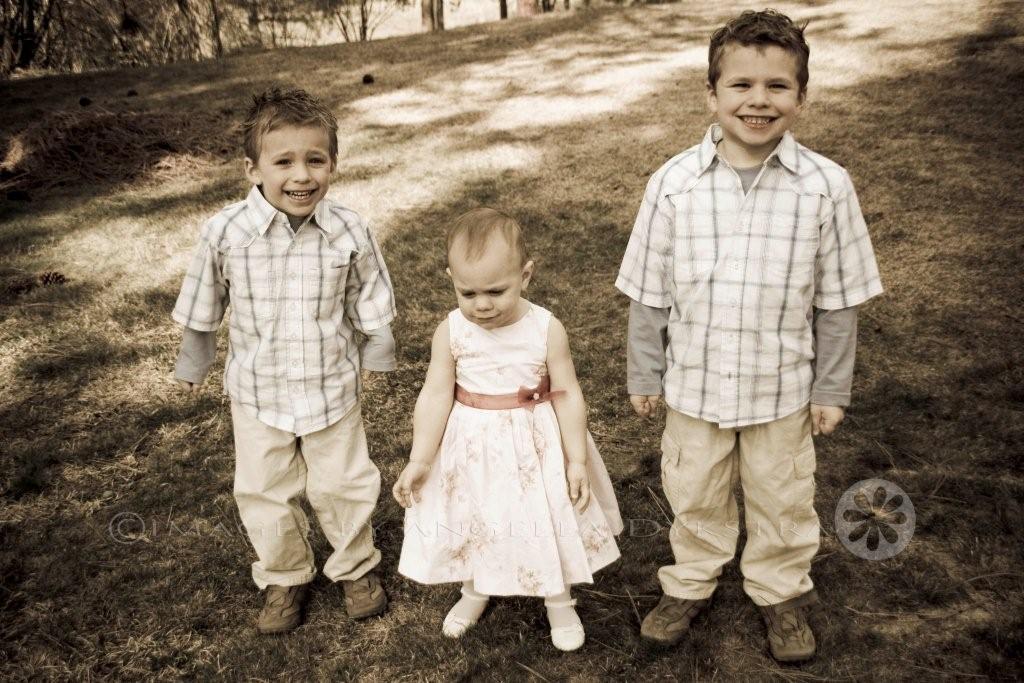 Emily (She of the tragic face) was none too pleased. We (Honey) tried to get her to stay.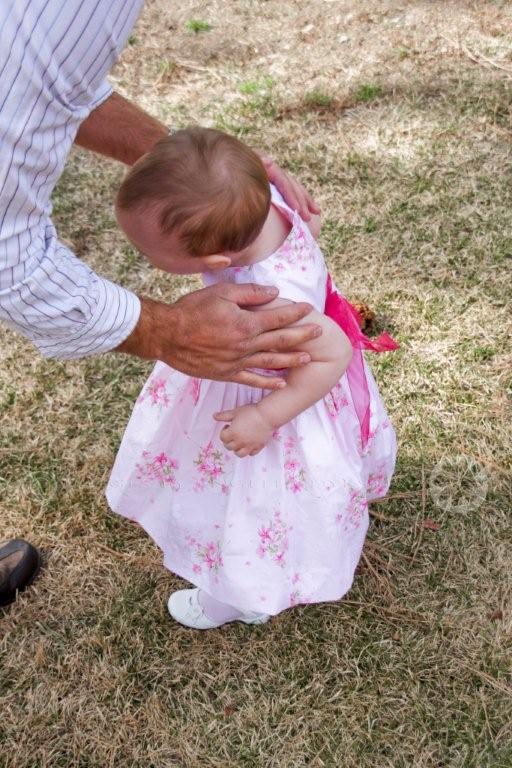 It was a futile attempt. We let her run free.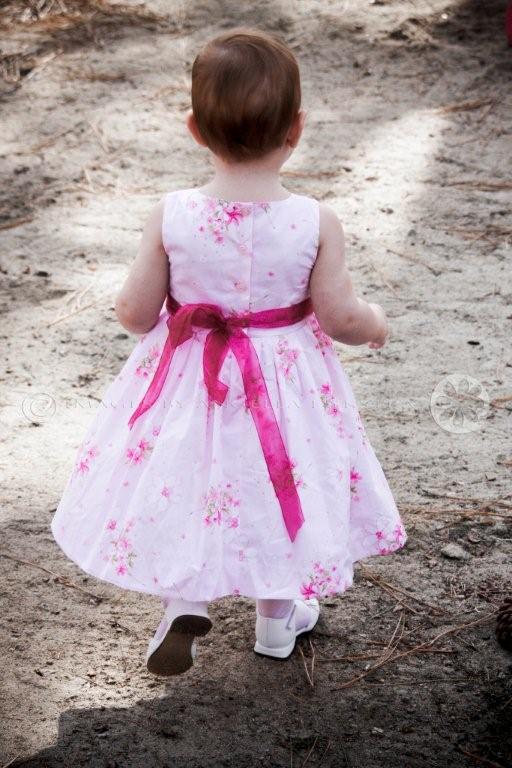 I then took the kidlets inside while Honey hid the Easter eggs. I tried to get a shot of Miss Emily, but: 1. The lighting sucked and 2. SHE MOVES TOO FAST.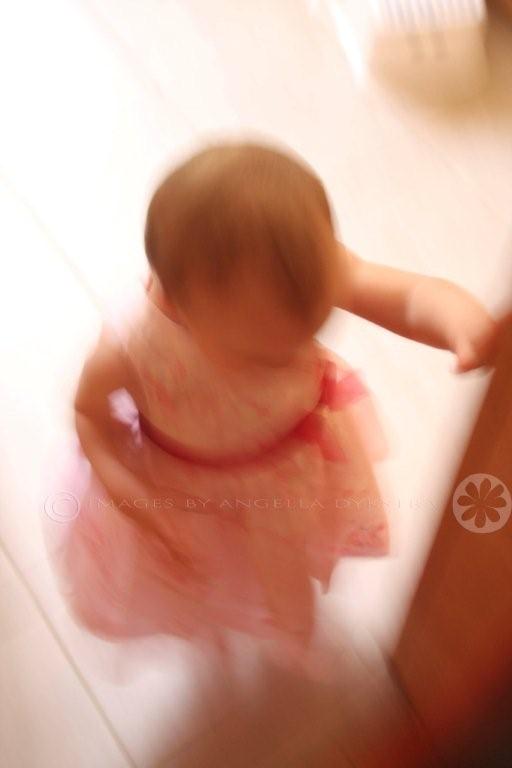 Good thing Honey was QUICK WITH THE EGG HIDING.
Emily ran outside before I could get her jacket on.
(The wind. It was bitterly cold.)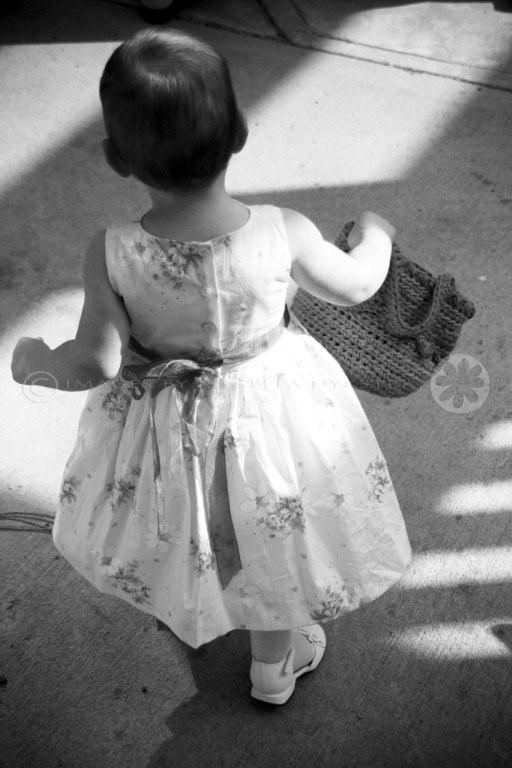 She had her eye on the prize.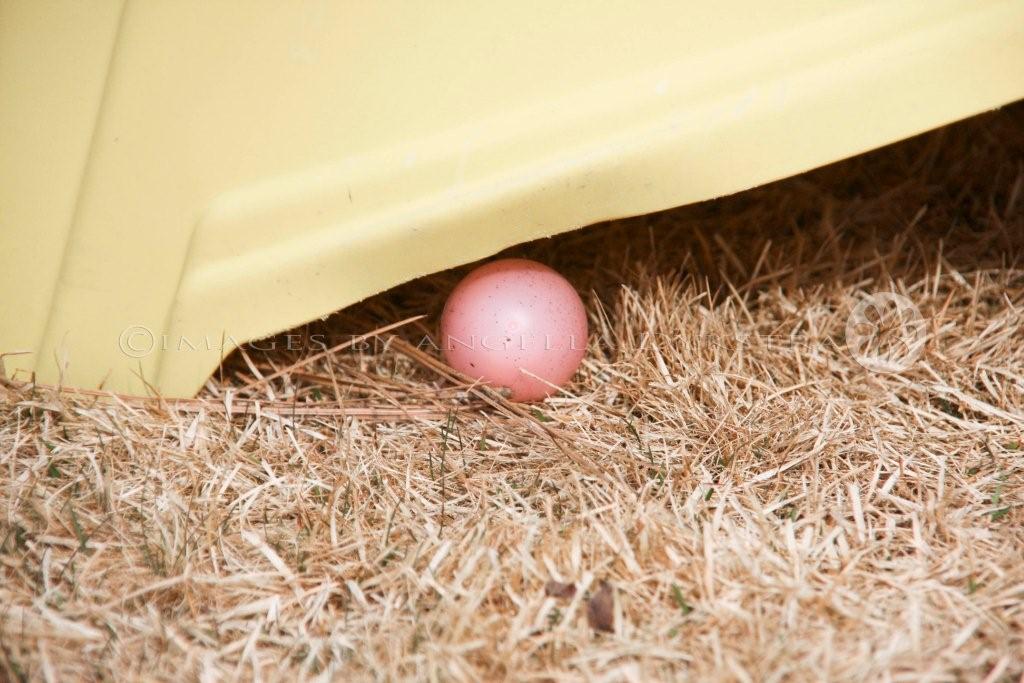 I managed to wrangle her into a jacket. Then I got to watch her mad hunting skillz in action.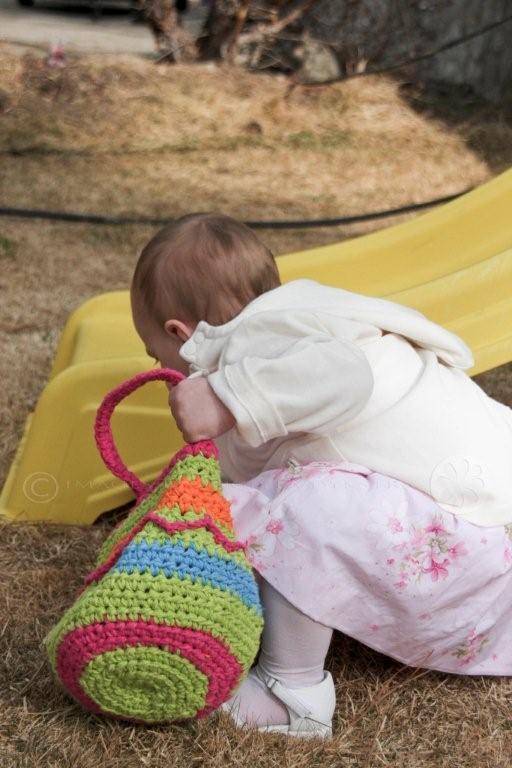 ***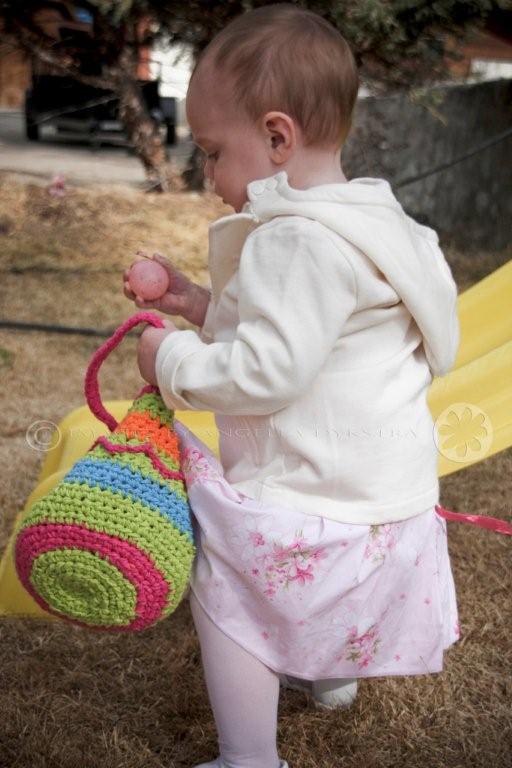 ***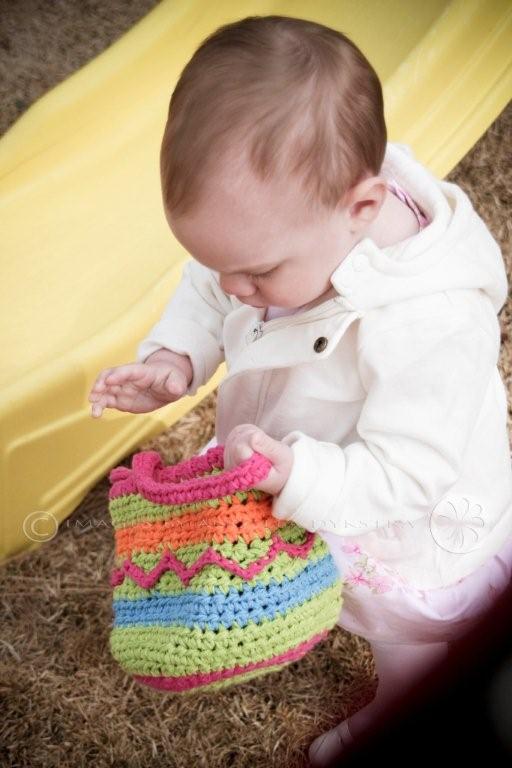 Then Graham! He saw an egg!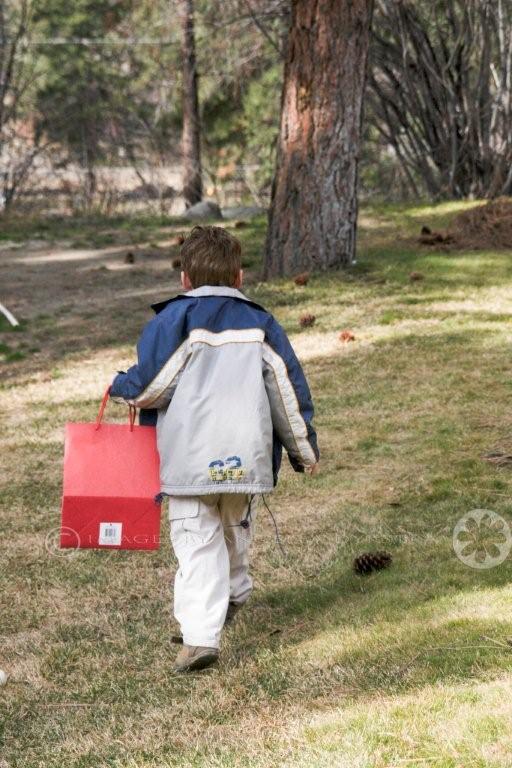 He started bookin' it!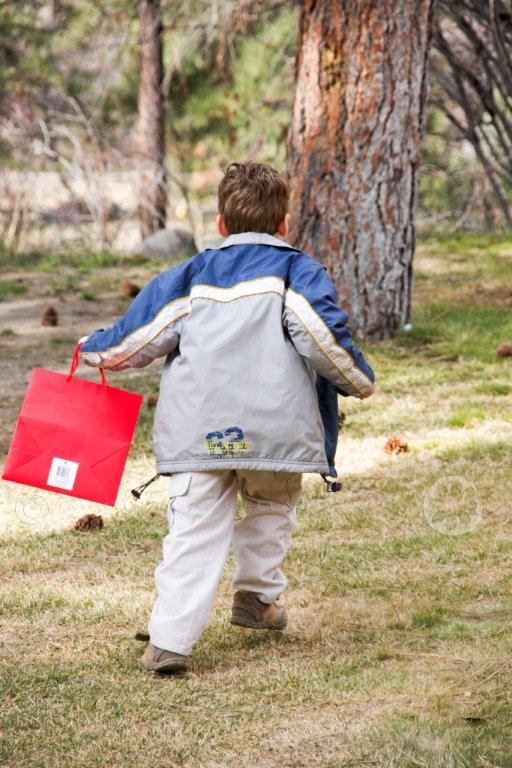 Score!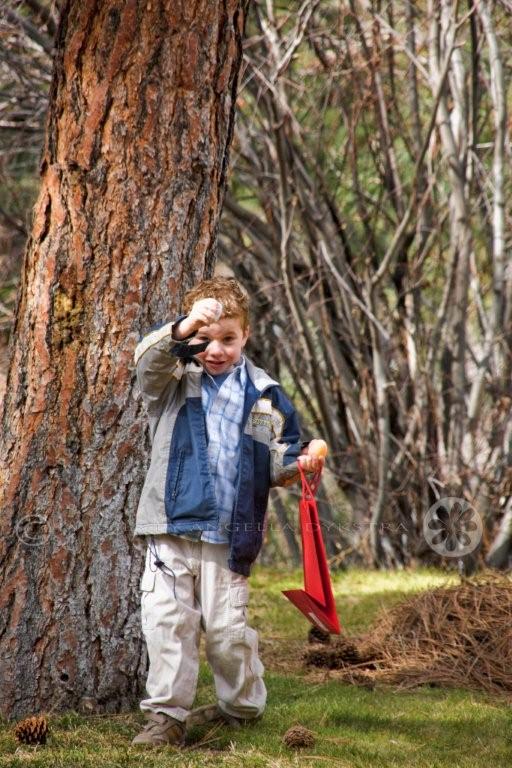 Then it was Nathan's turn!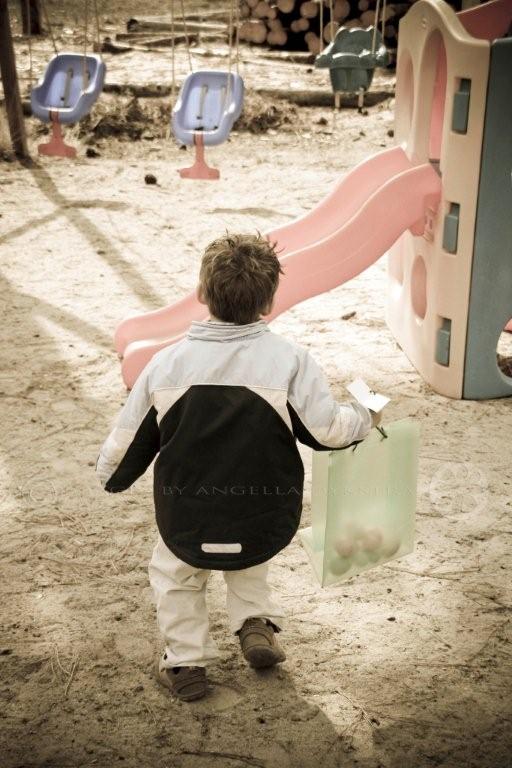 ***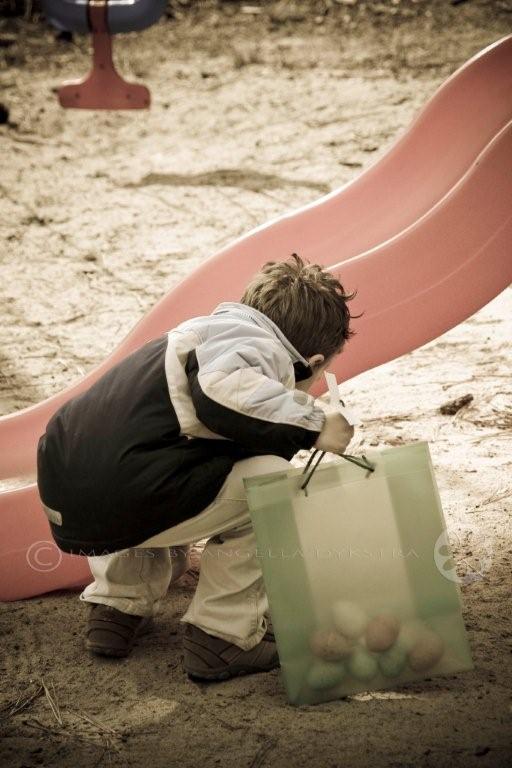 He found one!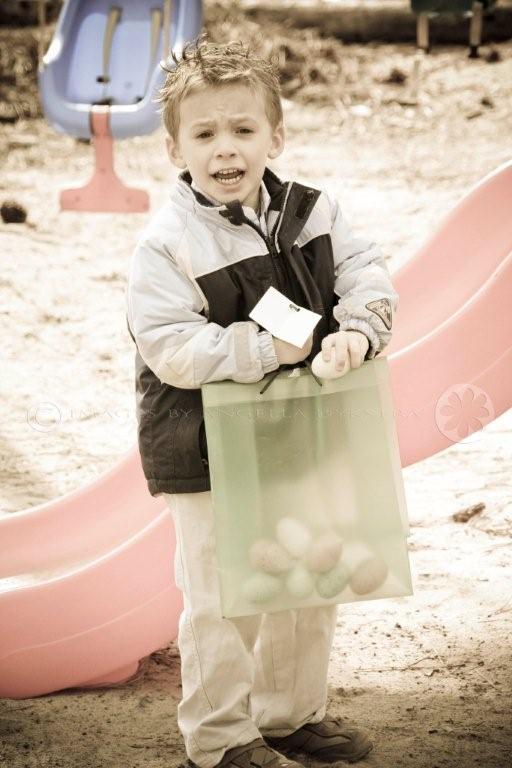 Then he asked, "Now what's next?"
Dude. There are about thirty other eggs to find. Get moving.
Honey grabbed the camera. He took this sweet one of Miss Emily.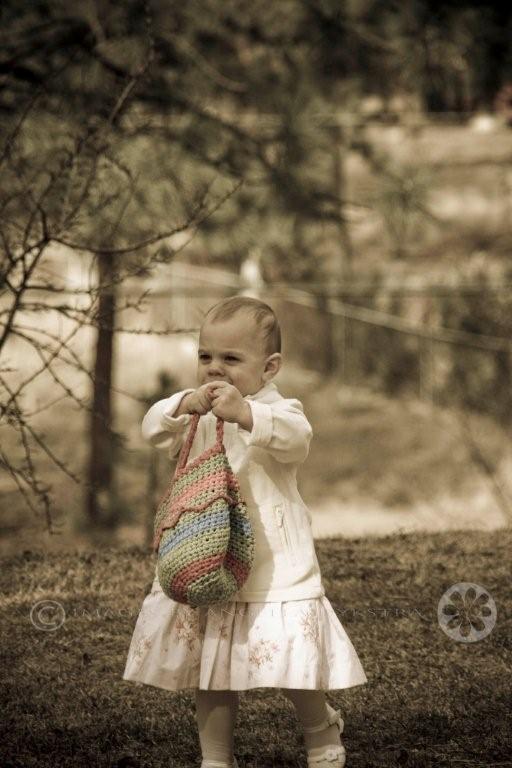 He tried to capture me like he did in Mexico, but this was the best one he got.  Hungry/grumpy kids and a bitter wind did not a photo shoot make.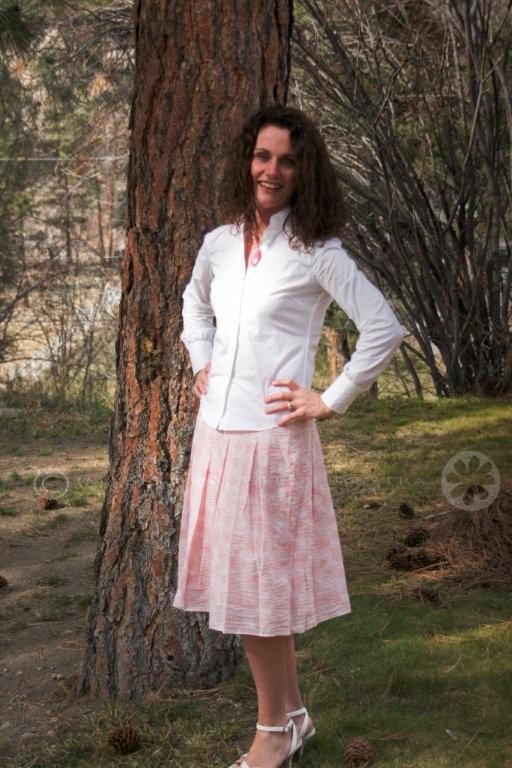 I might add that I was in three-inch heels and did not trip ONCE. This is an amazing feat. Go me.
Enough about my bad self. This is who you really came to see.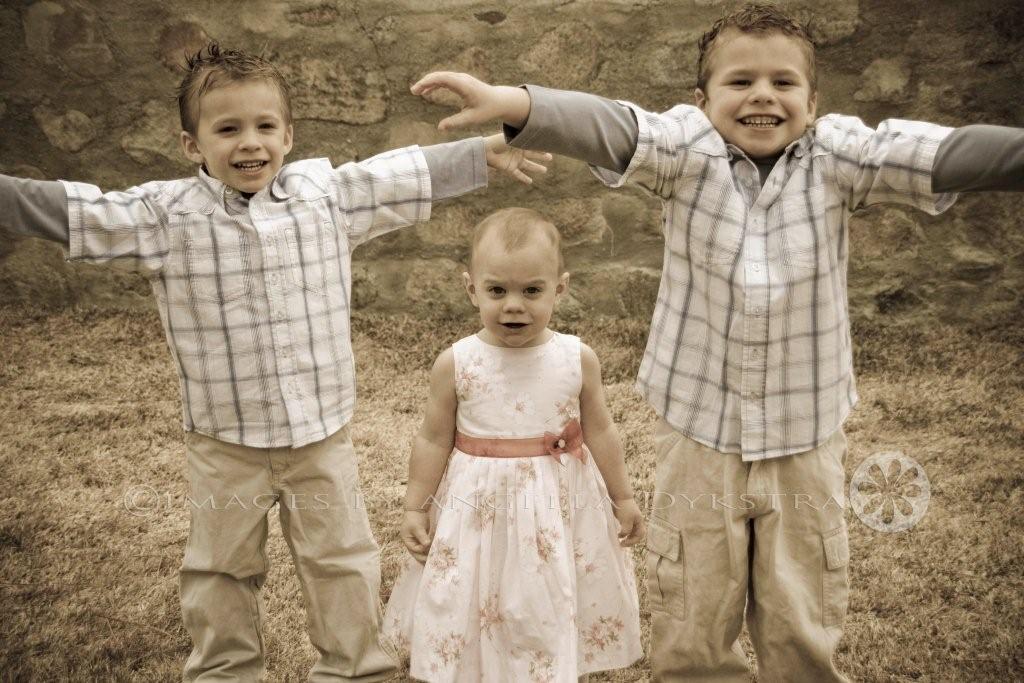 We then spent the evening with these guys, eating Steak Sandwiches. 'Twas awesome.
I hope your Easter was awesome too.
comment via Facebook
comments