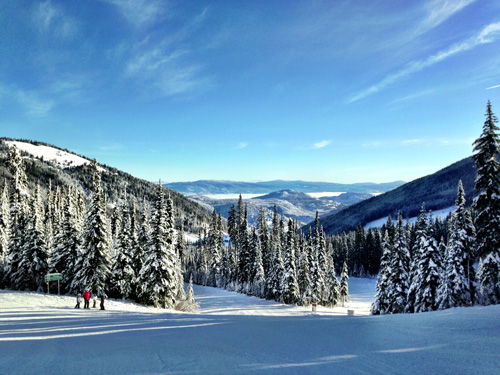 December has come and gone. It was a full month, almost too full. There were many dinners and a few Christmas productions and the celebration of one of the flesh of my flesh and bone of my bones existing for a full decade here on Earth. We visited with friends and family in their space and had family and friends here in our space and it has all been amazing and wonderful and lovely and a wee bit exhausting.
All of that being out there has resulted in the boomerang effect and it is now time to pull back. Way, way back.
We are spending most days on the ski hill. The kids are in lessons to up their skills and Matthew and I are tagging along or going on our own. I spend the drive to and from the hill with my nose in a book (as a child who had to take Gravol for any road trip, the ability to read while a passenger is nothing short of a miracle). Our evenings are full of movies or more reading (I cannot stop) and sitting in the hot tub (and throwing snow at each other!) and eating popcorn and not really doing anything. But doing everything.
January holds both my birthday and my historically darkest days. We're not yet to either of them and while I'm pretty sure the former will occur, I'd be fine if the latter did not. I'm doing my best to stave them off and so far, it's working.
Darkness has no hold when you're floating above the clouds.
comment via Facebook
comments