Yesterday afternoon while I was working, I received an email from my lovely colleague Barbara over at The Daily Grommet. A very cool indie artist by the name of Will Daily is being featured today.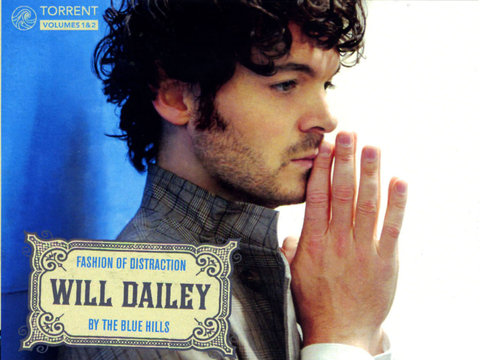 I checked out his website and fell in love. I opened up the iTunes store this morning and downloaded new album. I may just have to download his older stuff as well.
The Daily Grommet has a few extra of Will's CD's that they want to give away, which means that YOU CAN GET IT FOR FREE. Here's the blurb about Will that Barbara sent along:
Will Dailey's ambitious new album, Torrent, Volumes 1 & 2, is being released on Tues, June 9! Will is a Boston area singer-songwriter, who is gaining new fans every day. His new release is eagerly anticipated and will be followed by an appearance on the CBS Early Show on Thurs, June 11. Daily Grommet will feature Will and his new album, including an interview and music in our office and will feature his new CD on release day – Tuesday the 9th – starting at Noon ET. Torrent features collaborations with Roger McGuinn of the Byrds (a childhood hero and important musical influence of Dailey's) and cameos by Elliott Easton (The Cars) and Tim Brennan (Dropkick Murphys) among others. For a quick listen, go to http://www.willdailey.com.
Torrent, Volumes 1 and 2 is not a conventional album … it's been released in stages, so has been an ongoing project. He calls this a "conversation between artist and audience," and Will releases songs as they're completed instead of waiting for them all to be done before putting out the album which can take up to 2 years. We love the way he releases his music and is "his own person with his own style" in the music world.
Daily Grommet will feature Will and his new CD from noon June 9 until noon June 10 on our homepage (after that, it will transition to our catalog of past Grommets).
Here are the details on how to enter to win:
Check out the video of Will Dailey on Daily Grommet during the 24-hour feature (Starts at noon, EST).  Come back HERE to leave a comment (Below) about Will and his music. Nothing fancy, folks – just tell me what you think of him. I'll pick a winner in the next couple of days using Random.org.
To increase your chances to win:
You can also comment on Daily Grommet between noon and 6 p.m. ET on Tuesday, June 9 for a second chance to win!
Ready, set, GO. (Um, then come back)
comment via Facebook
comments