A few weeks ago the lovely people over at elephoto.ca contacted me to see if I'd be willing to work with them again. Last year, they gave me a store credit to use (I made a family calendar) and I got to give a prize code away to one of my lucky readers. I plan on making another calendar, and I love giving stuff away to you guys, so here we are.
I decided to wait until we did our annual photo for the Christmas card in order to host the giveaway and until Sunday afternoon, I thought that it wouldn't happen for a few weeks yet. Last weekend was Thanksgiving (and the 10K) and plans to get it done during the week fell through because Matthew was felled by a stomach flu. I had made plans to take family photos for friends this Sunday afternoon, and I'm off to BlissDom Canada this coming weekend, so our own family photo seemed like it was going to have to happen later.
Sunday morning was rainy and cold, so we rescheduled my friend's photo shoot for this week. I picked up Just Dance 4 and the kids and I spent a good chunk of time learning some new songs and dance moves. Around 3:00, the sun came out, and Matthew suggested that we go get our own family photo done. We freshened up, jumped in the truck, and drove down the road to the area where Matthew and Graham had gone hunting on Saturday morning. The leaves are all turning and he thought it would be a great backdrop for our photo. He was right.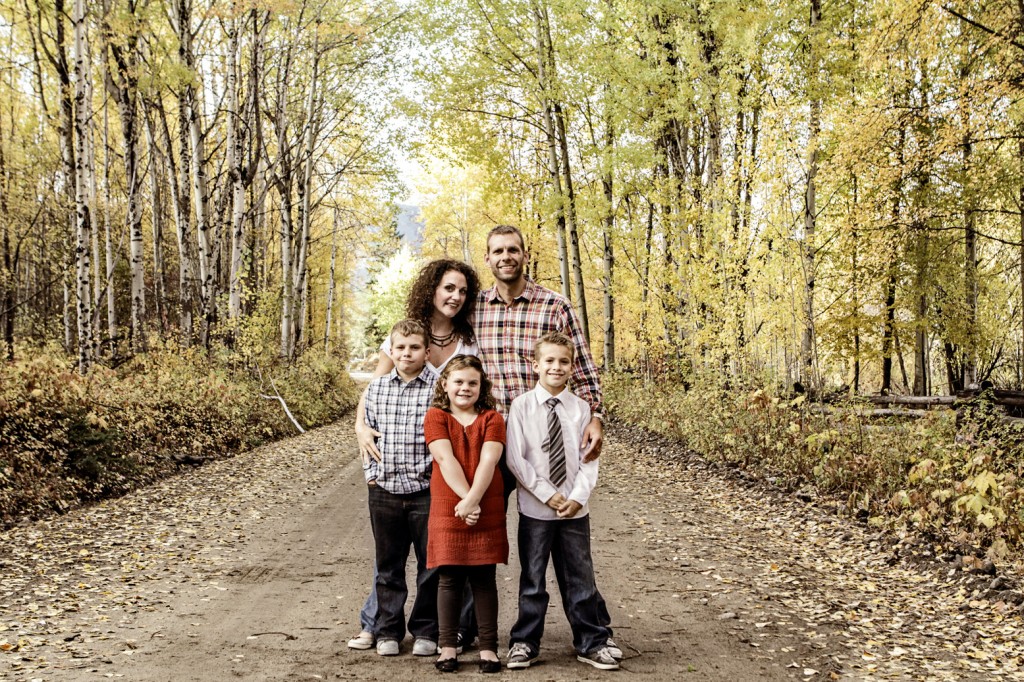 That shot only took a few tries, and while I could try to get one without Graham smirking, it's just what he does in photos.
(Click on any of the photos to see them in a larger screen.)
My camera remote's batteries were dead, which meant that I had to go low-tech and use the 10-second timer on the camera for each shot. Bear this in mind as I show you the next few photos.
Matthew suggested we do a 'fun' shot, and we decided to jump. The key was figuring out when, exactly, was the best time to jump.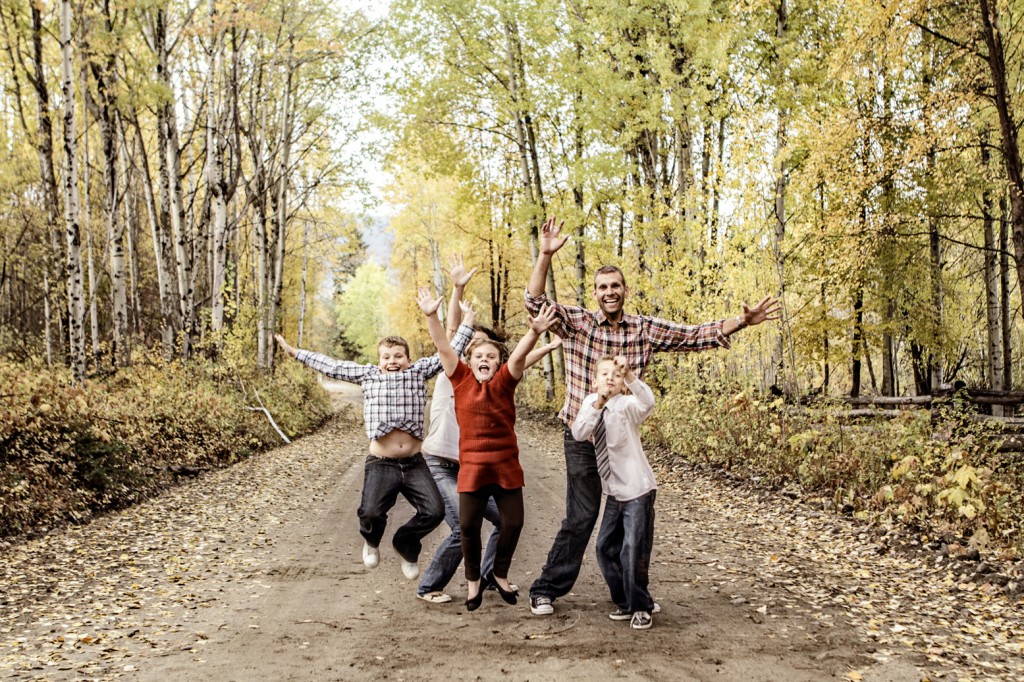 When I saw this on the viewfinder, Matthew's arms made me start humming 'Waves of mercy, waves of grace.'
We tried again.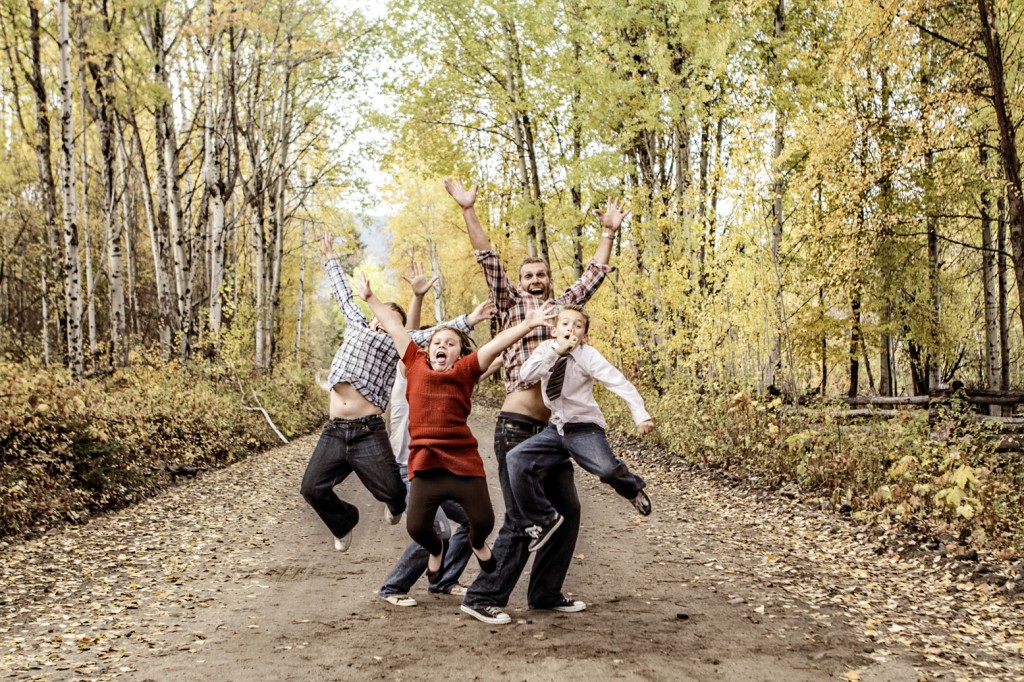 Everyone got sweet air besides me, and Graham looks like he's being taken out by Emily.
And this one? Oh, my. I burst into giggles whenever I look at it. What is HAPPENING here?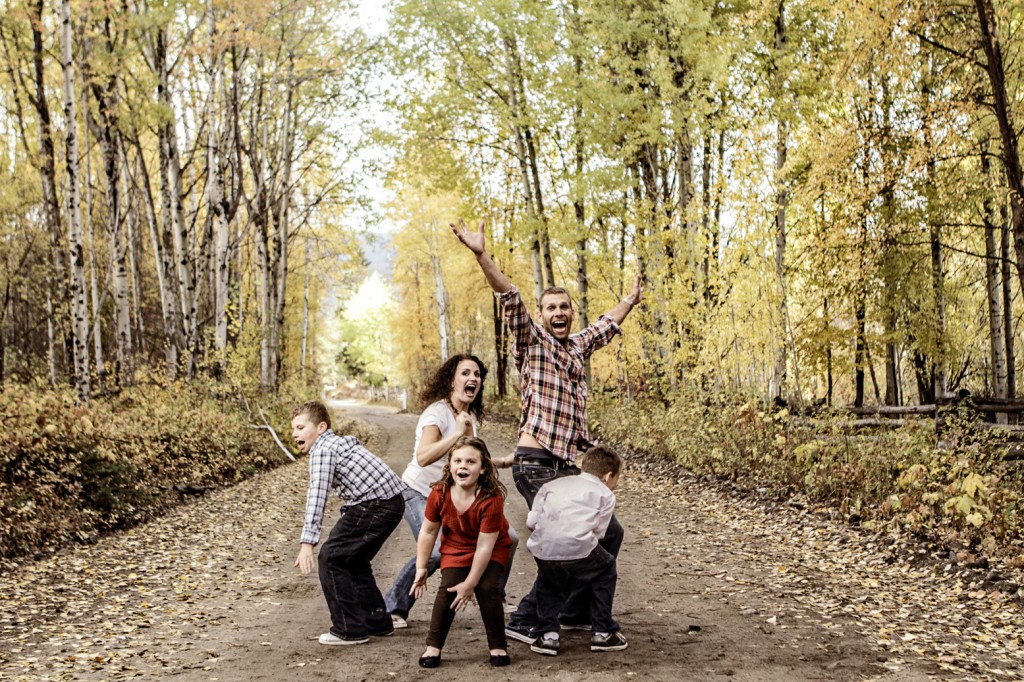 Graham looks like he's taking a dump, Nathan is BACKWARDS, Matthew looks like he's singing show tunes, Emily looks caught unaware, and I look like I just spotted a zombie standing behind the camera.
This one is close…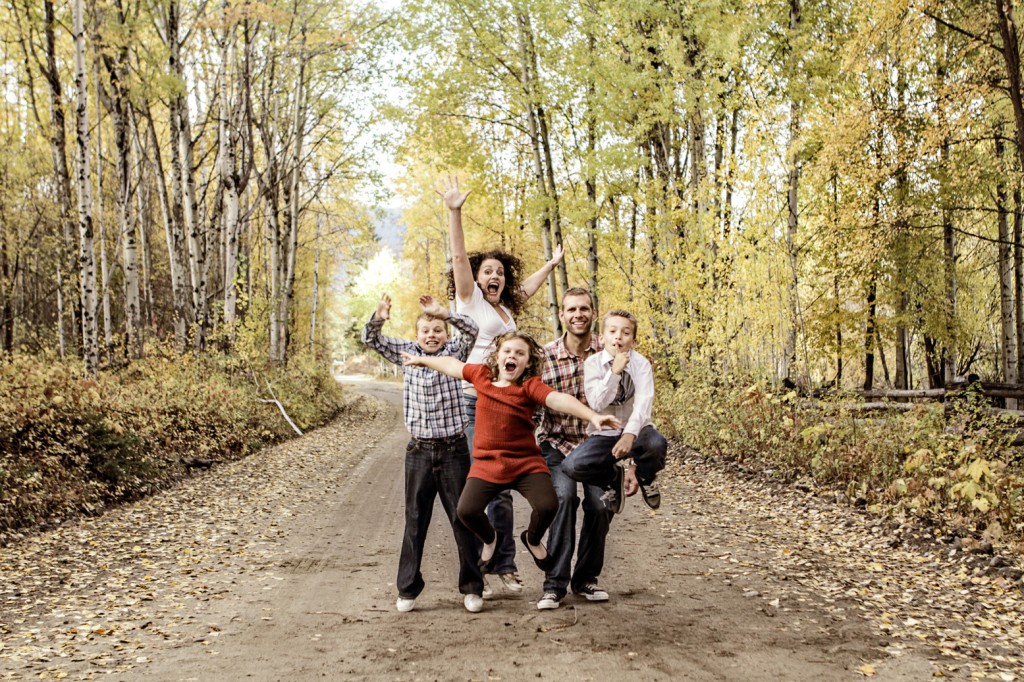 …except that Matthew looks like he's sitting calmly while his crazy family jumps around him.
This one is closer…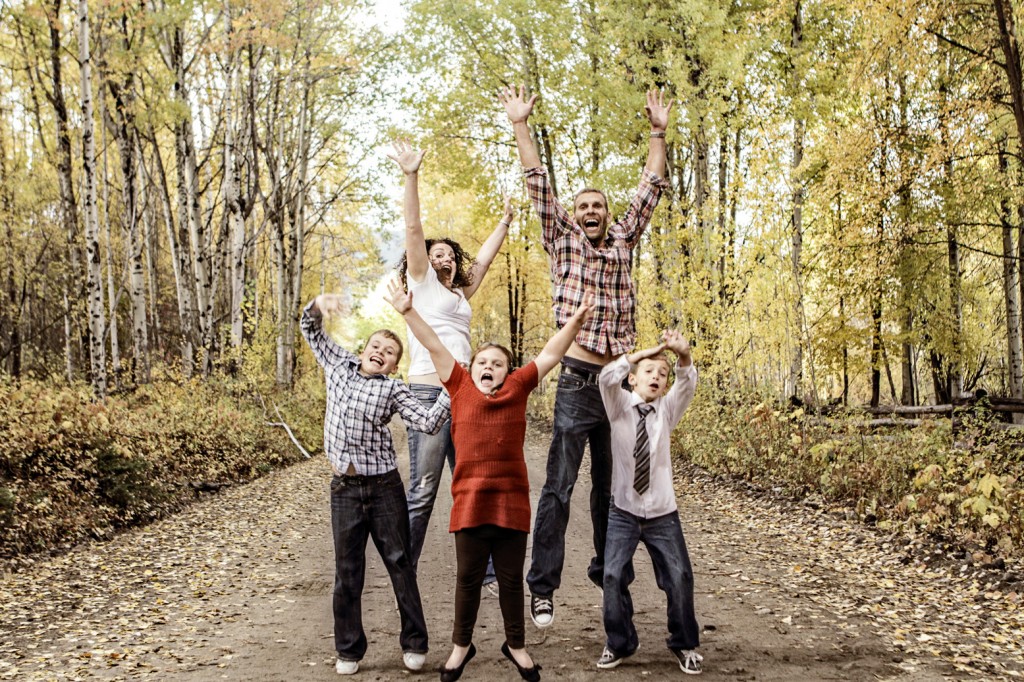 Except that the kids look a little uncomfortable. If … only … we … could … get … off … the … ground.
We tried one more time.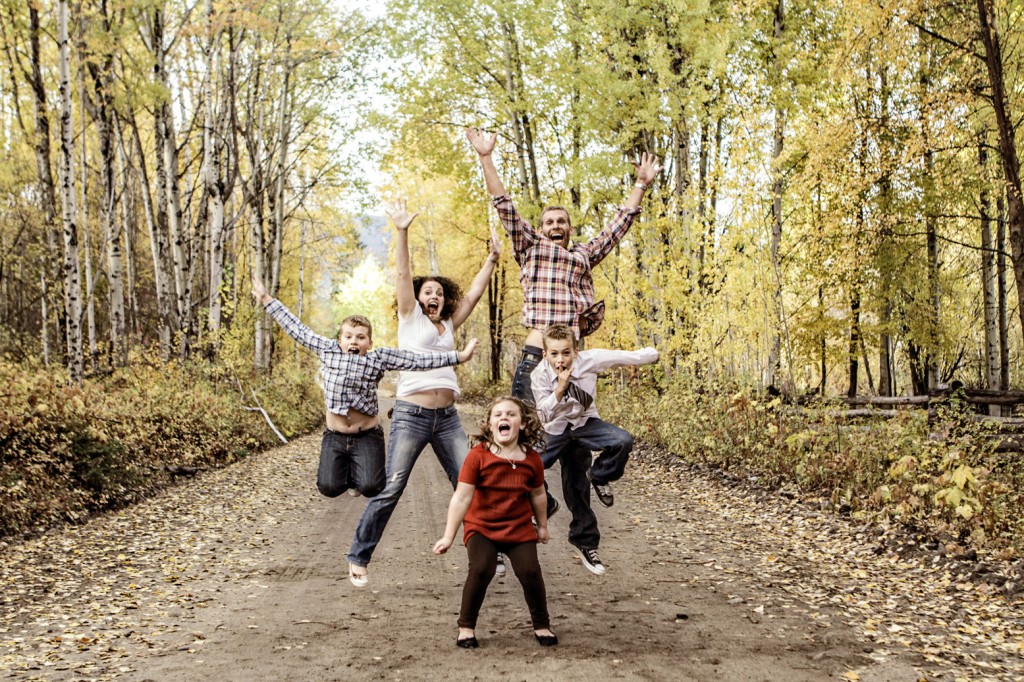 MONEY SHOT. If you're a FB friend, then you probably saw it when I posted it as my new cover photo.
So! Now that I've shared my outtakes, I have one more thing to share. $50 at elephoto.ca for one of you lucky ducks (shipping is not included), and a 15% off discount code for everyone. You get a discount code! You get a discount code! You get a discount code!
The reader discount code is dutchb15 for 15% off of your order, and can be redeemed an unlimited number of times until it expires. The trial and prize codes are valid until January 31, 2013.
To enter: Simply check out Elephoto's site and tell me what you'd spend your $50 on. Contest open to Canadian residents only, and I'll draw the winner on Tuesday, October 23, 2012.
(Non-Canadians welcome to comment, as always.)
Disclaimer: I received a prize code as compensation for this post, but all thoughts and opinions are my own. Obviously.
***Edited to add: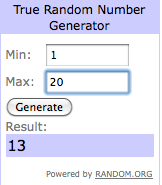 Congrats, Kyla! I'll email you the code. :)
comment via Facebook
comments