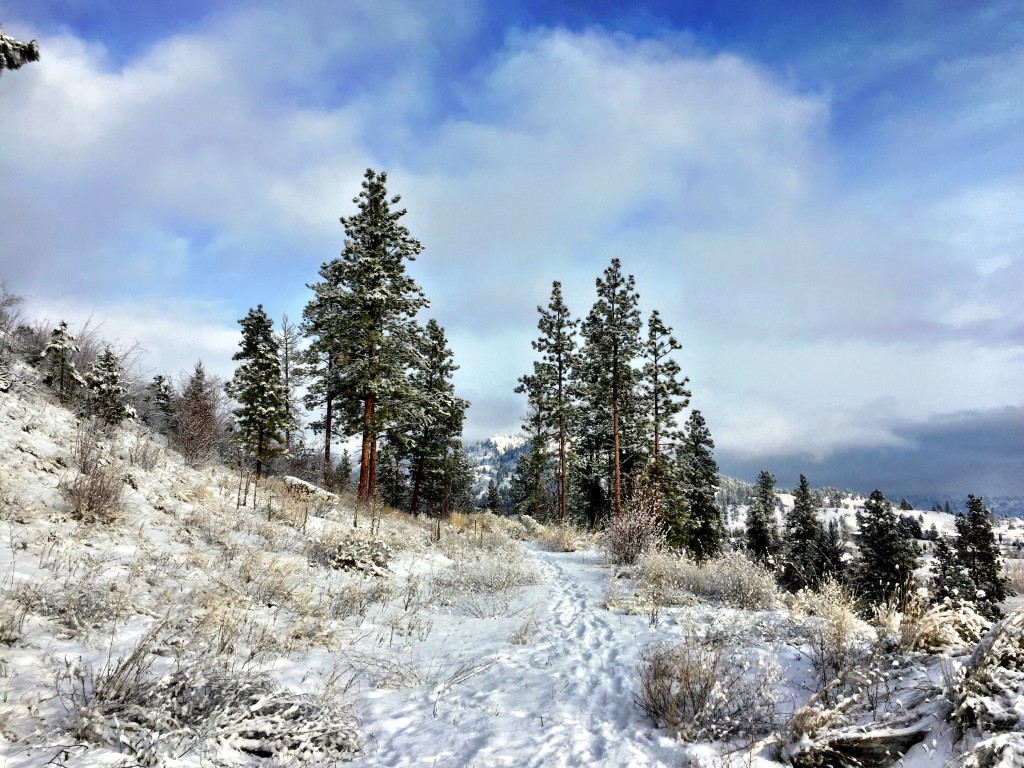 When people ask me what I do for a living, the short answer is that I'm an accountant. The long answer is that for the last four years I have balanced a number of part-time accounting jobs and a few writing gigs in order to bring in income while also having flexibility. I've been able to be with my kids before and after school, and to be a parent helper when the need arose. I'm thankful for all that I've been able to do with my kids during school hours, but things are changing.
My kids are growing up. G is in Quebec on a school trip without me, Nathan is in middle school with his brother, and Emily is almost done elementary school. Once the kids hit third grade, parent help is rarely needed except for field trips (I'm going cross country skiing with Emily's class next week. Fun!). When they hit the middle school, you're not needed at all. The kids are growing up, gaining independence, etcetera.
As 2015 came to a close I had dropped all of my jobs except for the one online contract accounting job I've had for twelve years now. The work level ebbs and flows and it pays well and I didn't need to work any more than those few hours a week. The problem is, I do need to work, only not for financial reasons (Though that's definitely a bonus). I like to be working on something, I like to keep learning, and I like to interact with people. The busier I am, the more I get done. If my days are wide open, I spend most of the time trying to decide what I should do, rather than actually doing anything.
After Christmas, I started keeping my eyes open for any positions that would be local and flexible. Living in a small town means that the odds of finding an accounting job for someone with my designation is about as likely as anyone spelling my name right without me telling them that it has two l's.
Last Tuesday night, I saw an ad that had been posted by a recruiting company and it was hiring for a Kelowna firm that had an accounting office in Summerland. There is only one accounting office in Summerland. I sent off my resume.
Wednesday morning, I was in Kelowna running errands and my cell phone rang. The woman from the recruitment office was calling to talk about the job. I met her for an interview within the hour and it went well. She emailed a few hours later and said that the partners wanted to meet me the next day. I drove back to Kelowna on Thursday and met the two of them, and left feeling good about their firm and our meeting. They offered me the job on Friday. Boom.
I spent the day in their main office yesterday for orientation and to get to know the rest of the team (They are all lovely). I came home and just knew that it was the right fit for me and for our family. I spent today in the Summerland office getting up to speed on the happenings with our clients here, and even have lunch plans tomorrow with the investment ladies a few doors down that I know from other areas of my life and from our community.
I'm really happy and excited about all of it. I get to work in the community I live in (and love). I get to do the kind of work that I enjoy, which involves keeping my knowledge sharp and helping others with stuff they don't know how to get their head around. (MATH, man. Everybody hates math. And taxes.) The more I learn about the company I'm working with, the more I like it and the people in it, and I've only been there two days. I can walk to work in minutes. I have flexibility, and reduced hours when it's not tax season. I get to wear nice clothes instead of workout gear during the day and have the funds to buy said nice clothes. I…can't think of any cons and I don't foresee any arising aside from having to say no to skiing during the week, which is commonplace for most people who are good at adulting.
Also, now Mondays and Fridays have meaning again. I get to blame Mondays for being Monday and tomorrow is TGIF. Have a great weekend, folks.