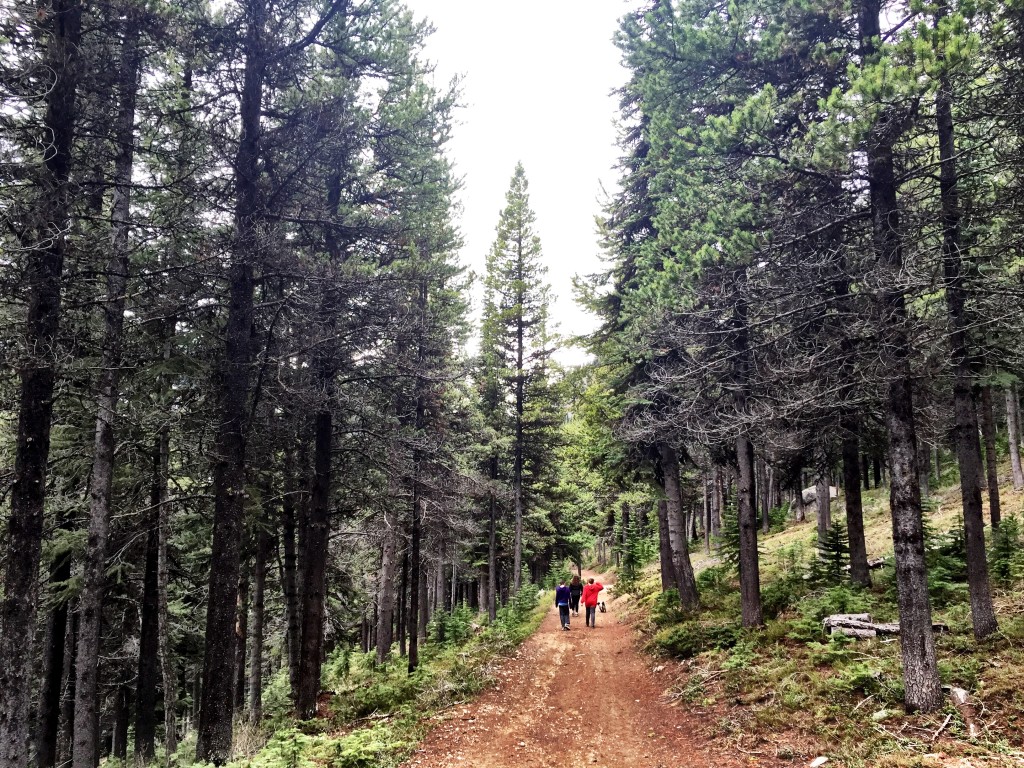 The past few weeks have been busier than my normal 'windmilling-through-life" everyday experience. I attended ROAM and will write about that soon, because I have finally had time to proces it and want to share what I took away from it. I was then away for another reason that is not my story to tell, even though it impacts me. I was gone from home for six days straight and came home exhausted, but had to dive back into life and work and kids and I would have lost my ever-loving mind had we not made plans to head to the cabin for a part of the long weekend.
I still had to work while there (I always have to work — it's what I do), but when my work was done I was able to join my family outside. It was cooler than normal and there was even snow (!) mixed in with the rain on Sunday night, but we donned our hoodies and jackets and made the most of it.
On Sunday, we walked on our usual snow shoe route behind our cabin. It's amazing how different it looks while being equally as beautiful as when it is all covered in snow.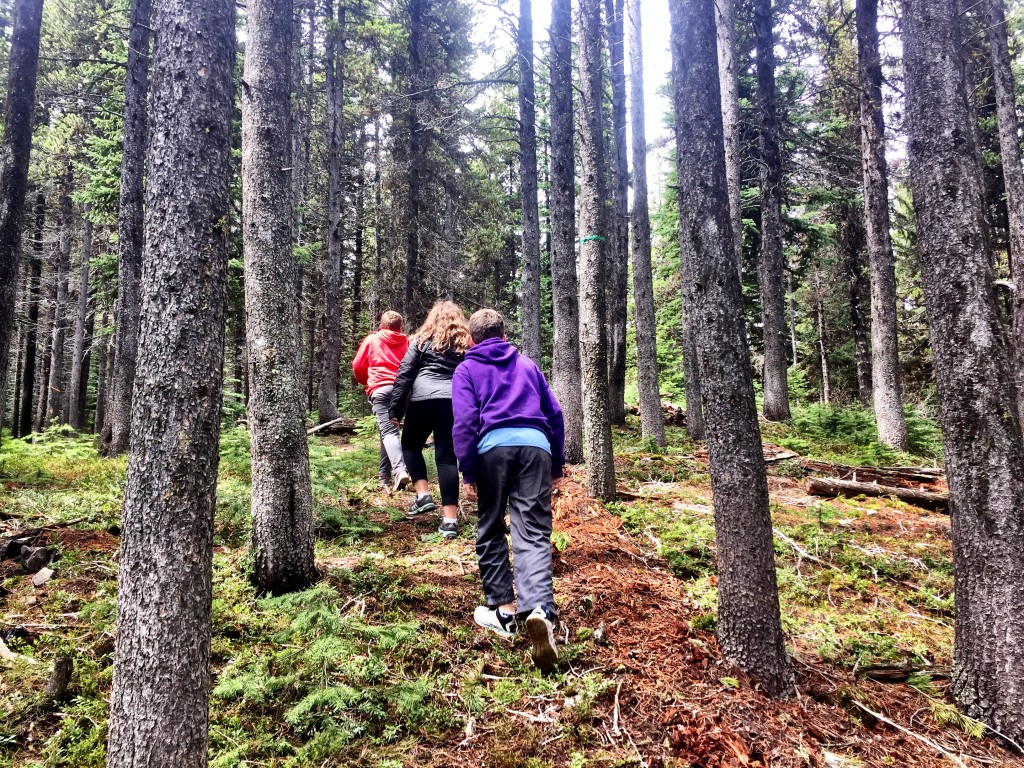 There's a cabin in the woods not far from our place that was built by (and is maintained by) someone connected to the mountain. It's there for anyone to use if they need shelter or fire or somewhere to just eat their lunch.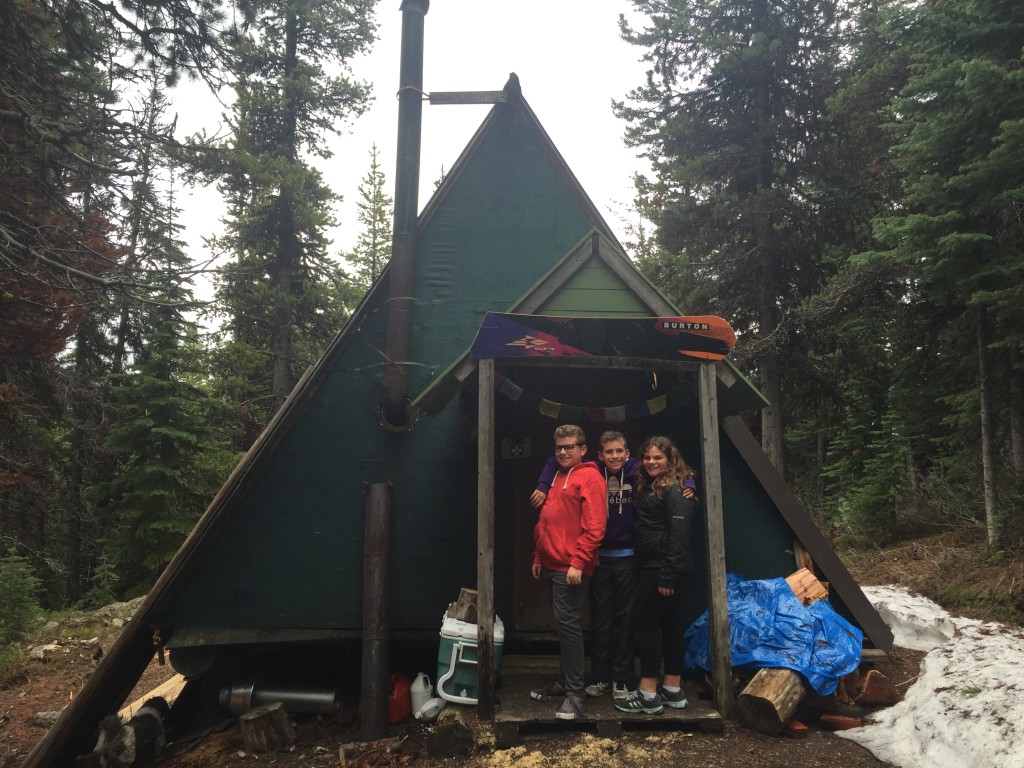 The inside, with Graham the poser in the background.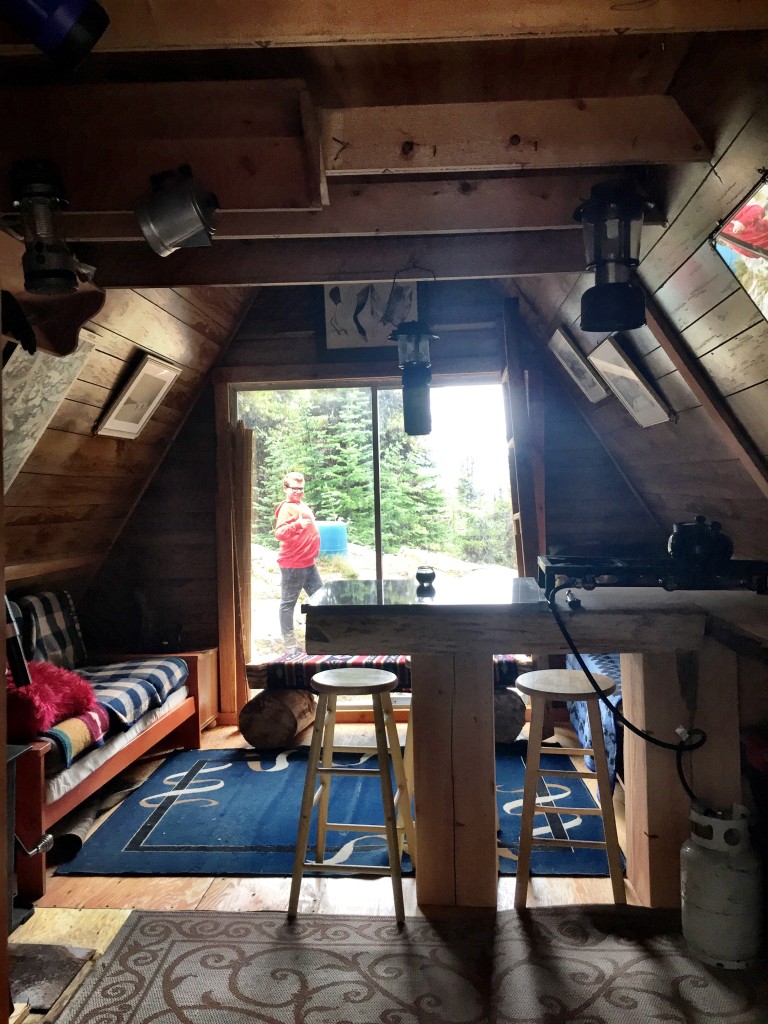 We didn't spend all of our time hiking, of course. We played board games and watched movies and built a campfire out front so that we could make s'mores.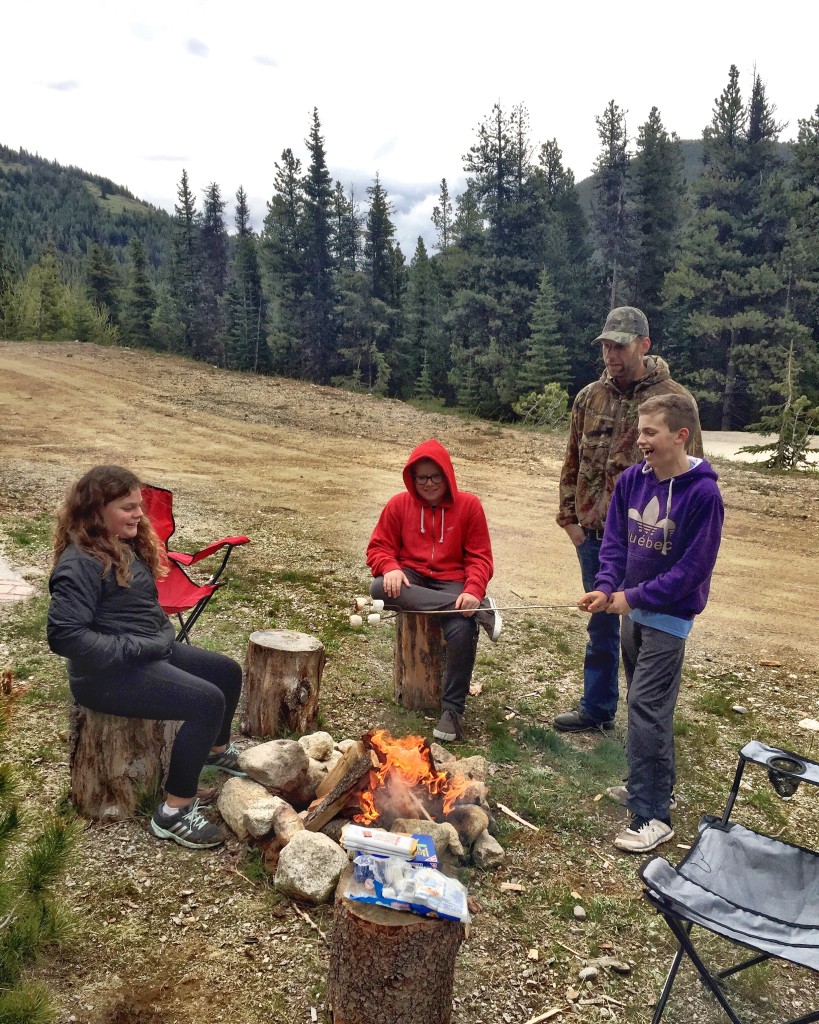 True confession: I don't care much for s'mores. I ate the chocolate and snuck the graham crackers and marshmallows to Diesel. I hope we can still be friends.
There's something about being outside that is cleansing and healing and when you throw in some mountain air, it's perfection. Every time we get to the cabin, I feel my shoulders relax and my entire body exhales. I get the chance to remove myself from the mundane tasks of the everyday, which gives me the time to pause and to think and to see things with greater clarity. I always come back rested and relaxed, but also energized and with a renewed focus. It feels good to go, and it feels good to be back.