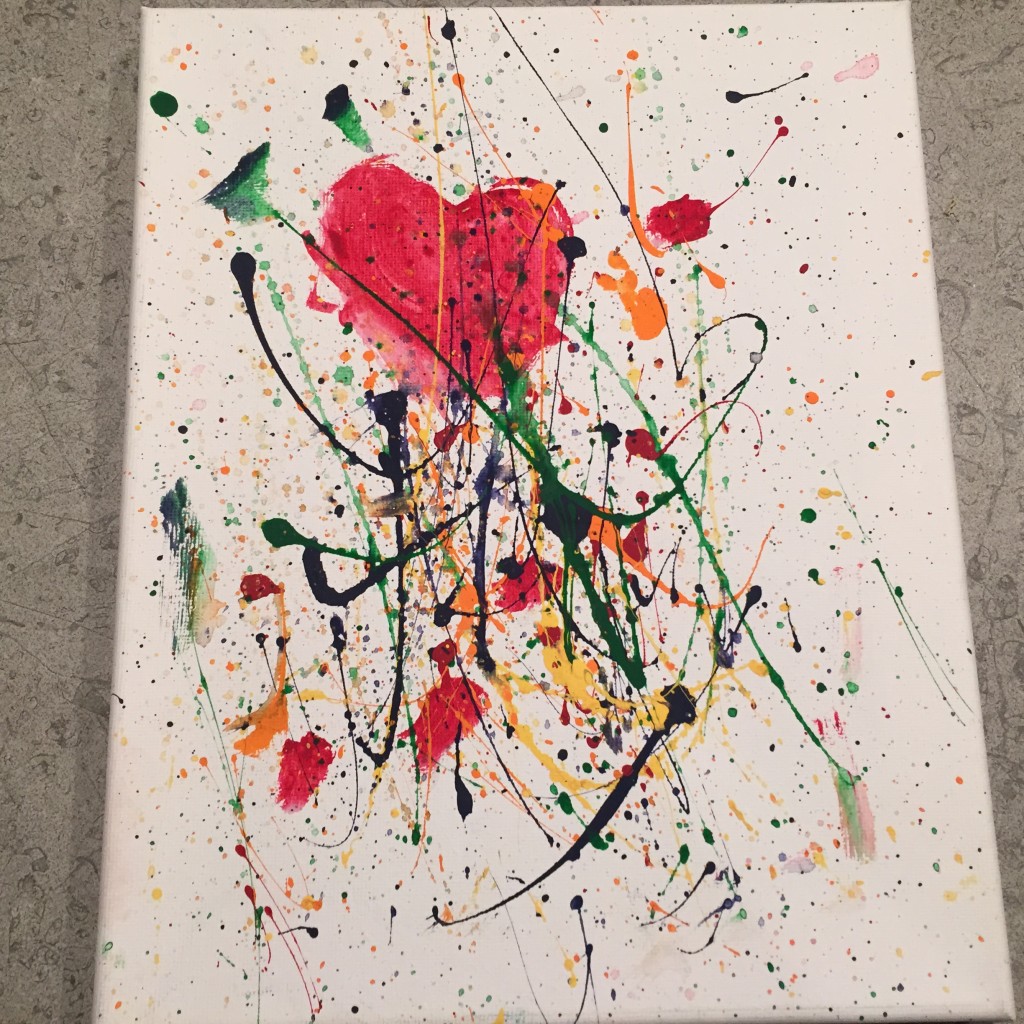 Emily has been an Artist for as long as she's been able to move and create. She sings, she dances, and she draws me beautiful pictures, usually with an "I LOVE YOU MOM" caption. She draws with sidewalk chalk, she uses markers to colour in books, and she uses pencils to draw renditions of characters in the books she reads. She is a creative being and I love it.
On Sunday afternoon, Mr. Masters (Matthew is known as Mr. Matt to the kids in our church, so now that he's working on his Masters for about forty hours (!) per week (!!) on top of working more than forty hours a week at the church) (All people who have worked at a church/been related to someone who works at a church know what I'm talking about)(ANYWAY, I've started calling him Mr. Masters instead of Mr. Matt)(Not that I call him Mr. Matt at home, because that would be weird)(I need to stop with the parenthesis) made the call to take a nap, while I made the call to go for a run with a friend.
When Mr. Masters woke up from his short siesta, he made his way downstairs to discover that our fair daughter had decided to make some paintings, using the splatter technique. She had put on an apron to make sure her clothes were kept clean. The paint she used was acrylic paint, and it was all over the floor, our couch, the iPad, and the coffee table. She likely splattered the cats as well, so their poop in the litter should be rainbow colored. Mr. Masters cleaned up the paint and told me all about the fiasco when I got home from my run. (He needs to be on Instagram, or at least take a photo so that I can share it when situations like these arise.)
Acrylicopocalypse aside, the canvas she painted is beyond amazing. One person threw out "Messy Love" and, yes. Love is messy.
So is acrylic paint.
(I love her so very, very much.)