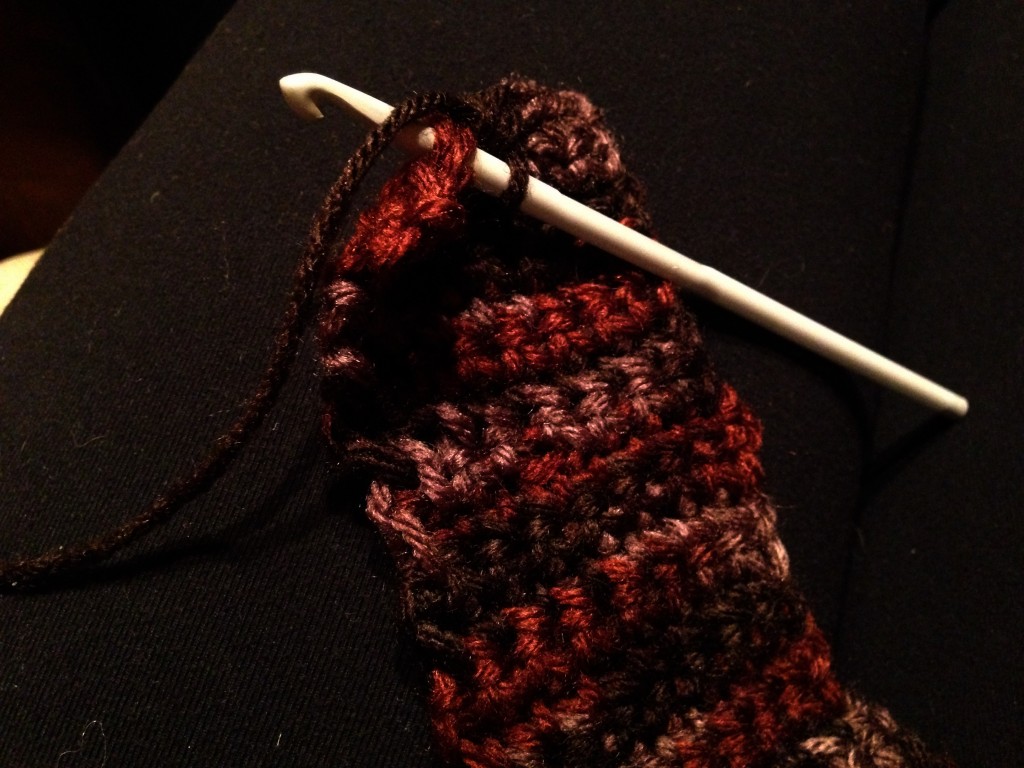 Back in February, I was getting my hair done at my friend Jenny's and she showed me all of the things she'd learned how to crochet since Christmas. Her sister Karen — another one of my closest friends — has been crocheting for a long time and it inspired Jenny to buy some yarn and some hooks and watch some online tutorials.
I crocheted as a kid, thanks to my Step Mom showing me how. I made scarves but never took it to another level. She made us blankets and I still have mine, thirty years later. That small conversation with Jenny made me want to get my crochet on, so I bought some yarn and crochet hooks and watched some YouTube tutorials.
I've made a bunch of headbands, which came in handy for Emily and I with our post-skiing helmet hair. I made custom bracelets for each of the kids, a headband for Emily's favorite doll, and a collar for Nathan's dog stuffy (Paul).
Winter may be over (unless you live anywhere other than the Okanagan), but I want to keep learning and making new things. Nathan requested that I make him a blanket for his birthday in August and I think it might actually happen. Whether it's sitting at the cabin or at home watching a movie, I can pull out my yarn and a crochet hook and make something while sitting with everyone and taking in whatever they are all watching. A multi-tasking craft? I AM SO IN.
I'm still a huge newbie, and I know that I've merely scratched the surface. Karen gave me a booklet that explains all of the stitches, which is a fantastic reference. Many of you crochet, so if you could direct me to some great tutorials, or sites worth buying patterns from, I'd love to hear about them.