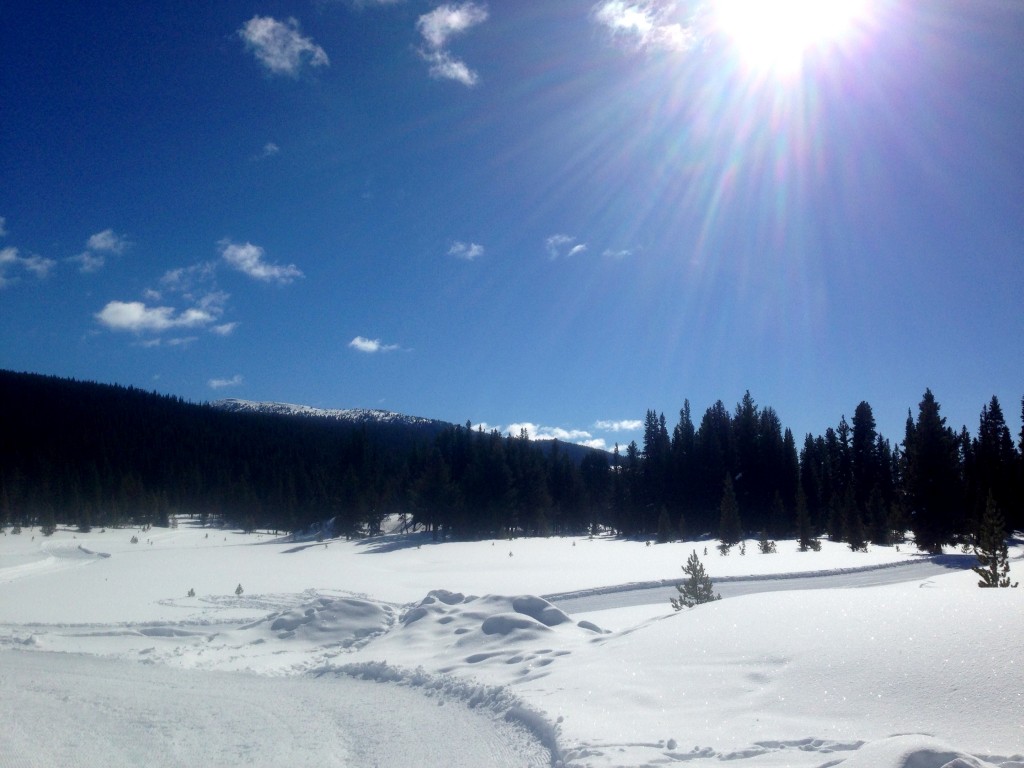 We live in an active community, and the kids' schools promote activity. They have DPA (Daily Physical Activity)(Which is separate from P.E.), they go skating, they go swimming, and they do a number of other activities, depending on what grade the kids are in. In the Winter of fourth grade, you get to spend two Fridays cross-country skiing with your classmates. Parents are encouraged to come as well, which saw me spending the last two Fridays driving past the downhill ski hill we frequent and pulling into the parking lot of the cross-country ski area.
Nathan had never been on cross-country skis before, nor had I. They assessed the large group after we all arrived. Do you sometimes participate in Winter sports? You're in the Beginner group. Do you play hockey, or figure skate, or ski occasionally? You're in the Intermediate group. Do you cross-country ski, or downhill ski regularly? You're in the Advanced group.
Nathan and I were put in the Advanced group, despite NEVER BEING ON CROSS-COUNTRY SKIS EVER EVER.
We snapped in, and made our way to the practice area like the wobbly fawn we were. We caught on pretty quickly, but it sure is different than downhill skiing. The skis are so skinny and the boots are comfortable, but they don't feel as secure and solid as my downhill boots are.
We headed out with the two cross-country kids leading the charge. The scenery was beautiful, and the workout was pretty intense. The ratio is along the lines of 2 hours of skiing uphill : five minutes of skiing downhill. Oh, and about the downhill portion? It was completely nuts. I created my own hashtag in my head: #thereisnoshameinsnowplowing
(I don't speak in hashtags (Yet), but I said that there was no shame in snow plowing and the other Moms along for the ride/snowplow agreed with me.)
The second outing went much better. I felt more balanced, I was skate-skiing, and I wasn't at the back of the pack as we made our way to the summit.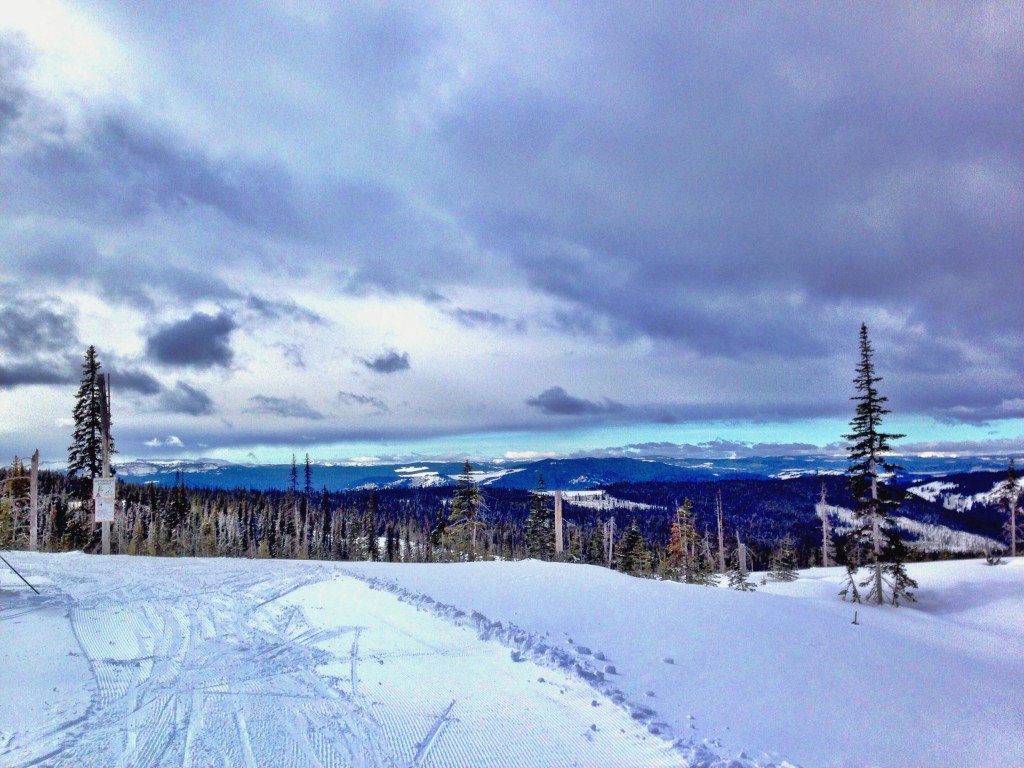 We skied 9.5 km, mostly uphill, with a few S turns downhill. I definitely prefer downhill skiing because of the whole "I believe I can fly" feeling, but cross-country skiing was an amazing workout and reminded me a bit of snow shoeing. More cardio, more quiet moments, and thighs that were done on that last hill, thankyouverymuch.
There seems to be a great divide between downhill and cross-country skiers, but I think I'd like to incorporate more cross-country skiing into my life. Downhill is my favorite, and my snow shoes are getting a lot of action, but I can foresee cross-country skis under the tree in Christmas future.