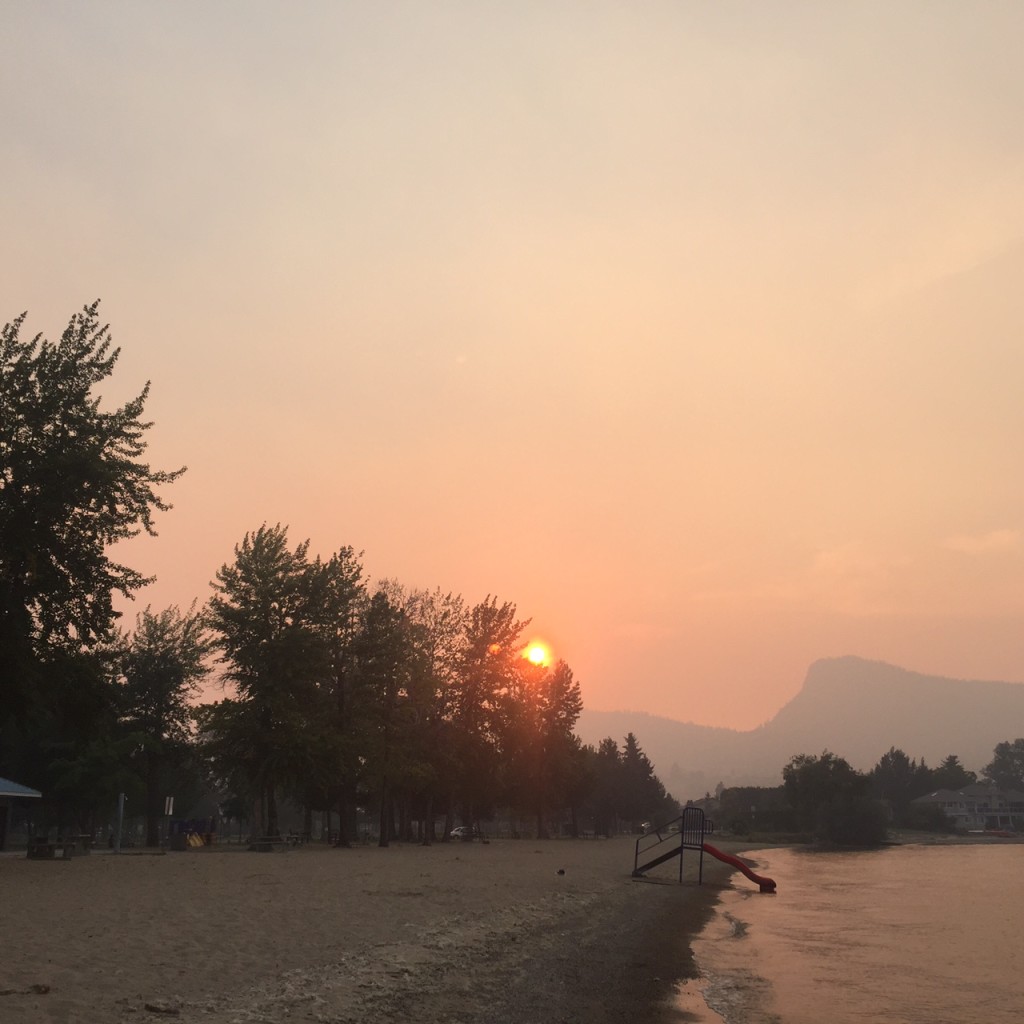 We live in desert country, so we are used to our summers hearing about forest fires and wild fires and having friends evacuated and seeing the sky covered in a thin haze. It comes and it goes and it's part of life here.
This year has been different. Spring started in February (I ran outside in a t-shirt and shorts in FEBRUARY), and we have had less precipitation than ever. I don't have scientific facts for you, but I can tell you that June is usually rainy while the kids have end-of-school-year fun events. We did not have a rainy June. Or May. Or any month this year so far. We're on a Level 4 water advisory.
Our province is on fire, other provinces are on fire, and Washington State below us is on fire. Last night we met friends at the lake for dinner and within an hour the smoke from those raging fires across the border had rolled in. Smoke filled the sky and the setting sun was a fiery red. (See above photo.)
We woke up this morning to a sky full of smokey soup and another red sun.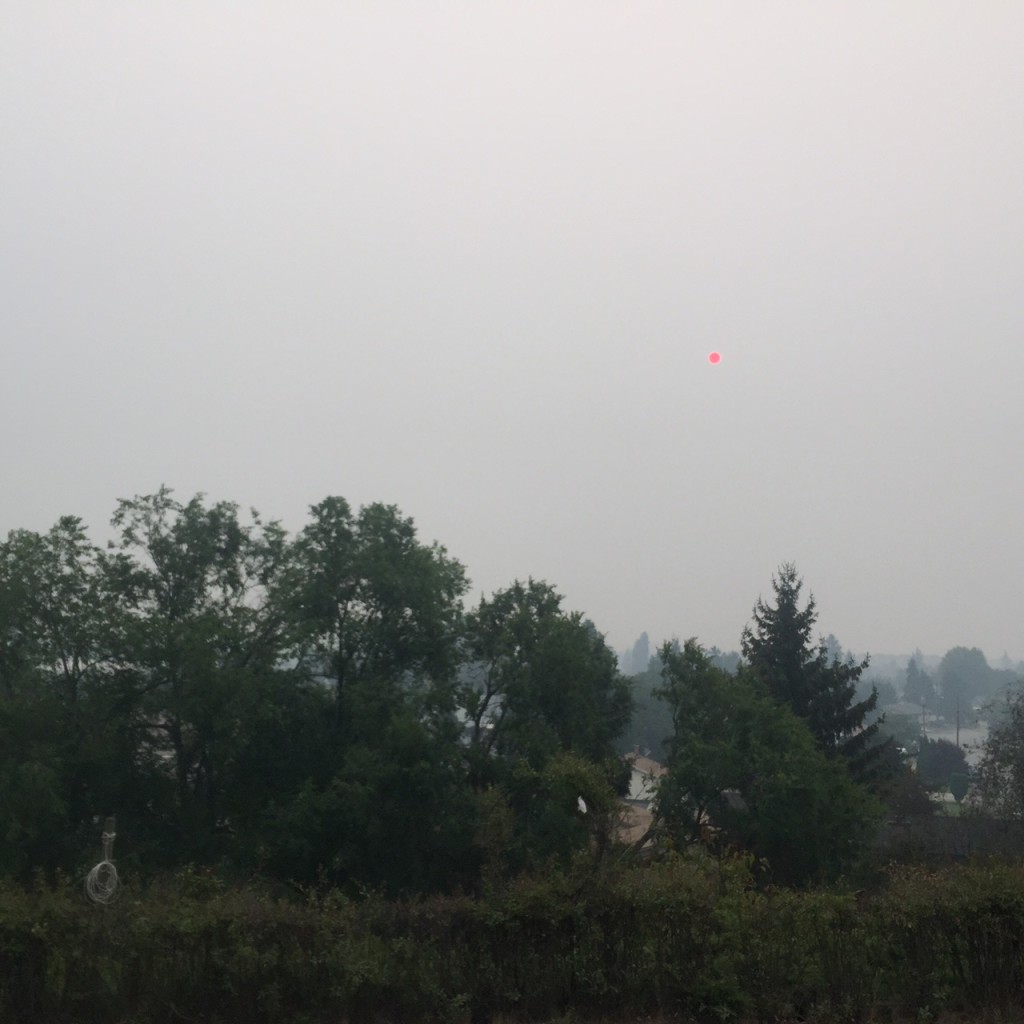 There are air quality advisories, because 10 is considered high risk and the last advisory I read said that we are at a level of 20. Our town is like a ghost town. Everyone is locked inside, hoping for the winds to come and clear out our valley.
Pray for rain, too. Please pray for rain.